Did you ever fancy going on a road trip in Mexico? Road trips are a very American thing, but they're quite popular with their southern neighbor, too. Mexico is a big country which provides the perfect opportunity for travel of this kind.
You can get on a plane and arrive somewhere relatively fast, but wouldn't you prefer to travel at your own pace? By going on a road trip, you can admire the beautiful scenery on the way which ranges from mountains to valleys to deserts and something else in between. You can drive a little off the beaten path and discover something you wouldn't bump into on a normal trip. It can be one of the most memorable experiences of your life.
Let's see some destinations along different routes and a few tips you can follow. Let's get started!
Table of Contents
What Exactly Is a Road Trip?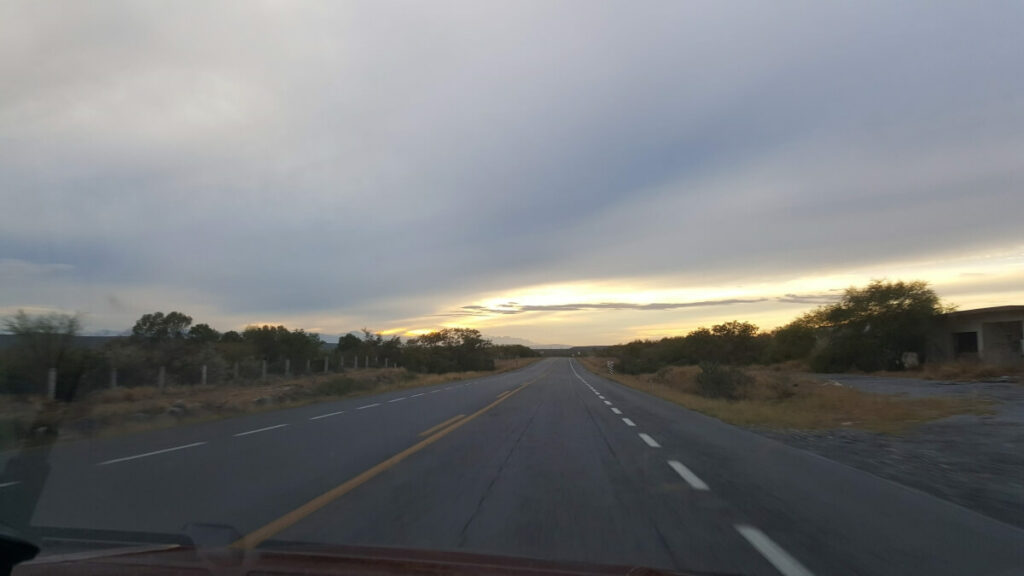 There are mixed opinions about this. Some say a certain distance has to be covered or a specific amount of time has to be reached for something to qualify as a road trip. Some even say you have to spend at least a night on the road or it's not a road trip.
The truth is, there is no set number of miles or hours/days for a trip of this kind. Having said that, your daily commute is not a road trip, even if it takes you an hour or more to get to the office. I'm sure most of us agree on that.
A road trip always involves driving a car to a somewhat far away destination for a period longer than what you normally drive. It can be within the same state (some are huge, Texas, ahem) or out of state. To that, I would add the leisure factor. Above all, keep in mind it's not about the destination but the journey.
As you can see, the meaning can be very subjective, but we have a better idea now, don't we? Let's continue.
Where Can We Go?
There are many routes you can take. North, south, east, west…the choices are endless! Below you will find a map with some ideas to plan your next trip. The routes are color-coded for your convenience.
For practical purposes, I divided the map into three regions: the Northern Loop, the Central Loop, and the Southern Loop.
The Northern Loop
Baja California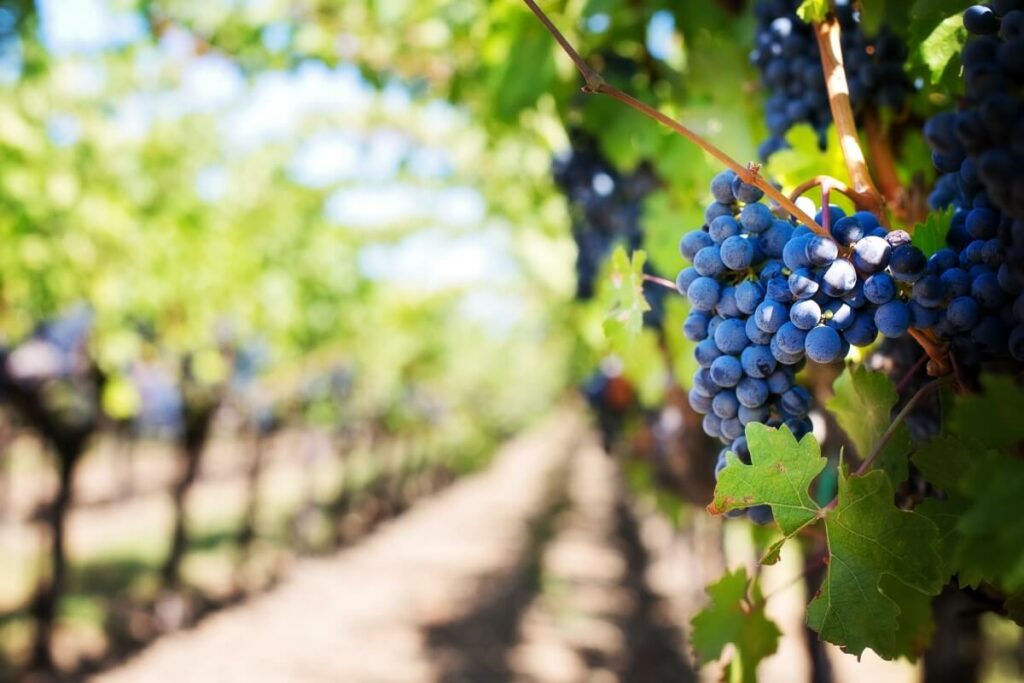 This route includes:
Tijuana
Rosarito
Tecate
Guadalupe
Ensenada
Tijuana is known as "Mexico's door" due to its location right on the Mexico-U.S. border. Did you know that the Caesar salad was invented here? Tijuana's gastronomy is delicious and varied including dishes with seafood and grilled meat. It's certainly not the first destination that comes to mind, but it's a good starting point.
Rosarito is a small town with lots of things to do. You can hit the beach, ride ATVs, ride horses, surf, do zip-lining, and practice other extreme sports. Did you also know that some scenes from Titanic were shot here?
Tecate is one of Mexico's magical towns or pueblos mágicos. Tecate beer was first created here. Tecate is a small town between mountains and vineyards. You can relax at a ranch or visit one of its museums. And don't forget to do the scenic drive along the Rumorosa, a highway with an impressive view of the mountains.
If you love wine, then Guadalupe is the right place to go. The valley of Guadalupe is the equivalent of the Napa Valley in California. There are over 100 vineyards in the area. 90% of the production of Mexican wine occurs here. You have to visit at least a couple of wineries.
Ensenada is another coastal town with beautiful beaches and lots of water-related activities. It also has wineries if you didn't have enough of Guadalupe.
Baja California Sur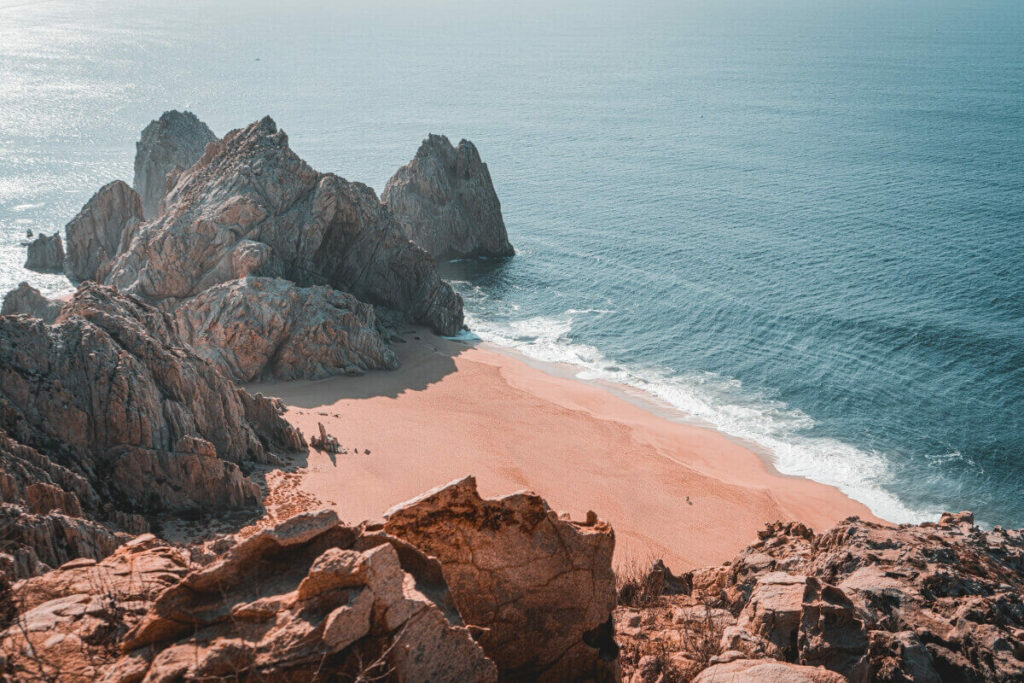 This route includes:
Los Cabos
La Paz
Loreto
Todos Santos
One of the coolest things about this route is the contrast you will see between the desert and the sea. Los Cabos and La Paz are among some of Mexico's most visited destinations. You can visit gorgeous beaches, practice extreme sports, eat delicious seafood, and watch whales during the first months of each year.
Loreto and Todos Santos are two "magical towns" where you can relax and enjoy the small-town vibes. While in Todos Santos, don't forget to visit the California Hotel, which is mentioned in the song Hotel California.
The Central Loop
San Luis Potosí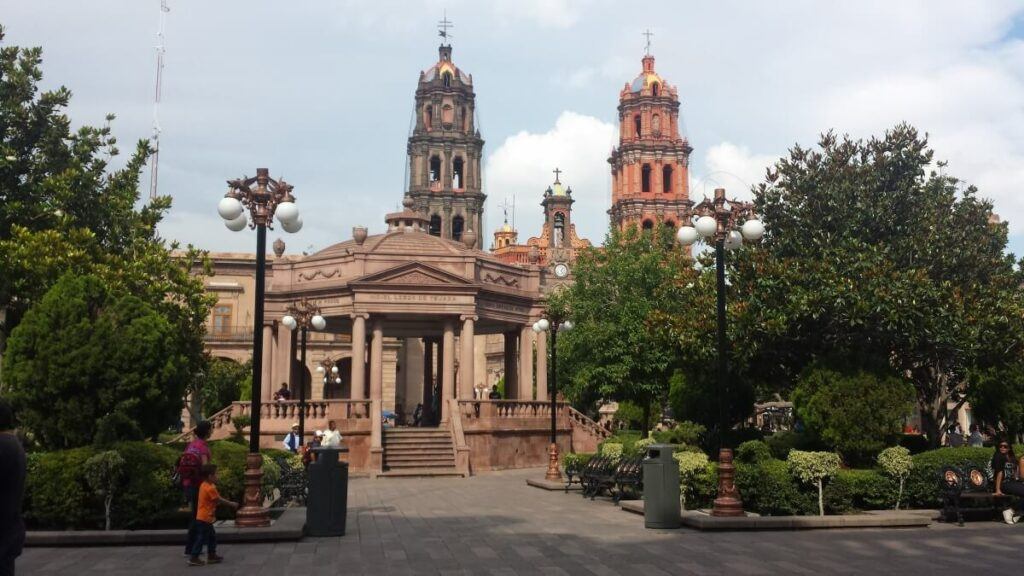 Okay, let's move further inland. This route includes:
San Luis Potosí City
Santa María del Río
Matehuala
Real de Catorce
San Luis Potosí City is the capital and largest city of San Luis Potosí. Being one of Mexico's largest cities, it has lots of things to do. There are several museums you can visit. I highly recommend the Museo Nacional de la Máscara.
Santa María del Río is Mexico's top rebozo (shawl) producer. You can also buy some handicrafts made of fiber and some typical sweets.
Matehuala is a mid-sized city in the northern part of the state. Spend a couple of hours admiring its cathedral and other historic buildings. You can also head over to the Wadley Desert where you will get some amazing photos for Instagram.
Real de Catorce is a "ghost town" in the mountains. It was a major mining center and it has even been the set for Hollywood movies.
Querétaro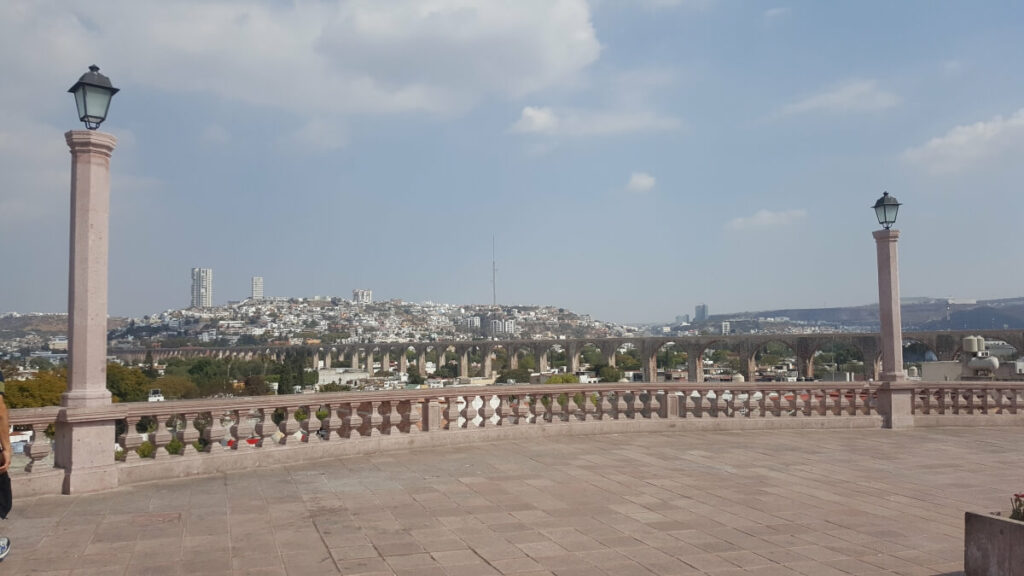 This central state has a lot to offer. Some destinations include:
Querétaro City
Bernal
Tequisquiapan
Cadereyta
San Joaquín
Jalpan de Sierra
Querétaro City is the capital and largest city of the state of Querétaro. It has a beautiful aqueduct and lots of historic buildings and plazas. I recommend spending here at least a couple of days.
Querétaro also has several "magical towns". Bernal, for instance, is famous for its monolith and gorditas. It's a charming town you have to visit.
Tequisquiapan is another "magical town". It's located in a fertile area that provides the perfect conditions for vineyards. Cheese is also produced in the area. Oh, and did I say that it's a popular spot for hot air balloon rides?
Cadereyta hosts a dam great for fishing, a couple of botanical gardens, vineyards, caverns, waterfalls, and much more! It also boasts beautiful colonial architecture.
San Joaquín is home to an archaeological site, the highest observation deck in the state, and a cavern with 100-million-year-old rock formations. This small town is also famous nationwide for its annual huapango dance contest.
Last but not least, we have Jalpan de Sierra. It's located in the heart of the Querétaro sierra. It's surrounded by forests, mountains, semi-deserts, caverns, waterfalls, and rivers. It also boasts beautiful baroque architecture and hosts the oldest Franciscan mission in the region.
Guadalajara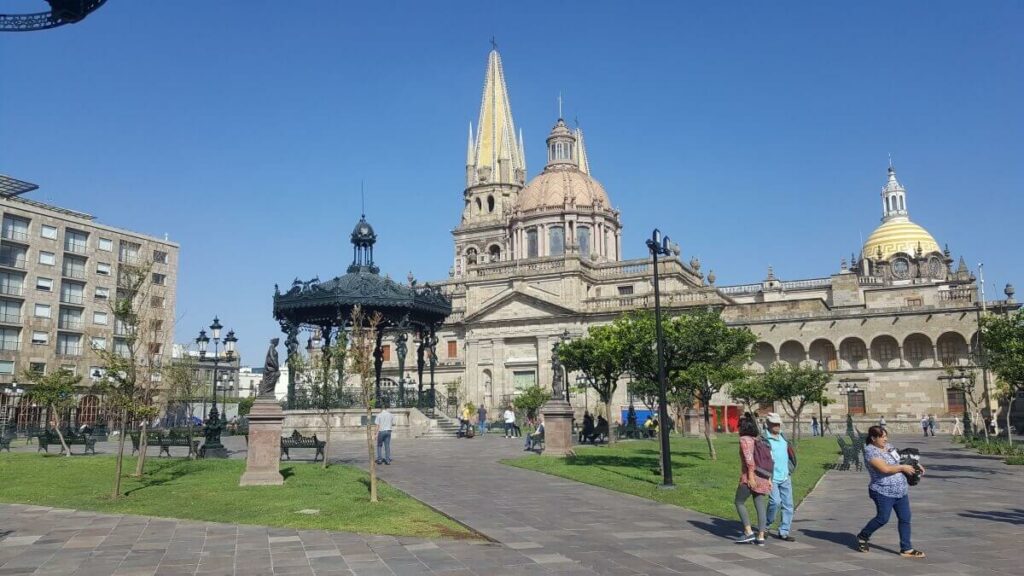 Guadalajara is Jalisco's capital and Mexico's second-largest city. This city's historic center boasts beautiful architecture. Guadalajara is famous for its gastronomy and for being the birthplace of mariachi. It's a must-visit.
Besides Guadalajara, this route also includes:
Tlaquepaque
Tonalá
Chapala
Ajijic
Tequila
Tlaquepaque and Tonalá can be done on a single day. Tlaquepaque is a charming town with a colorful historic center, the perfect place to watch a mariachi performance, and lots of ceramic crafts. Regarding Tonala, it's a small town where you can find many handicrafts made of different materials such as ceramic, wood, glass, metal, fibers, etc. No wonder it's known as "the Land of Artisans".
Chapala is famous for its lake, the largest in the whole country. It's one of Mexico's most touristy places with lots of food and handicrafts for sale. However, if you want something less touristy, you can head over to Ajijic which is about 20 minutes away. You will find a picturesque small town with artsy and bohemian vibes. Many Americans have made this small town their home.
Tequila is home to the national beverage tequila. Everything there revolves around tequila. Don't forget to take a tour to visit a plantation and a factory. The town hosts the Tequila National Fair in November. It's a cool experience.
Veracruz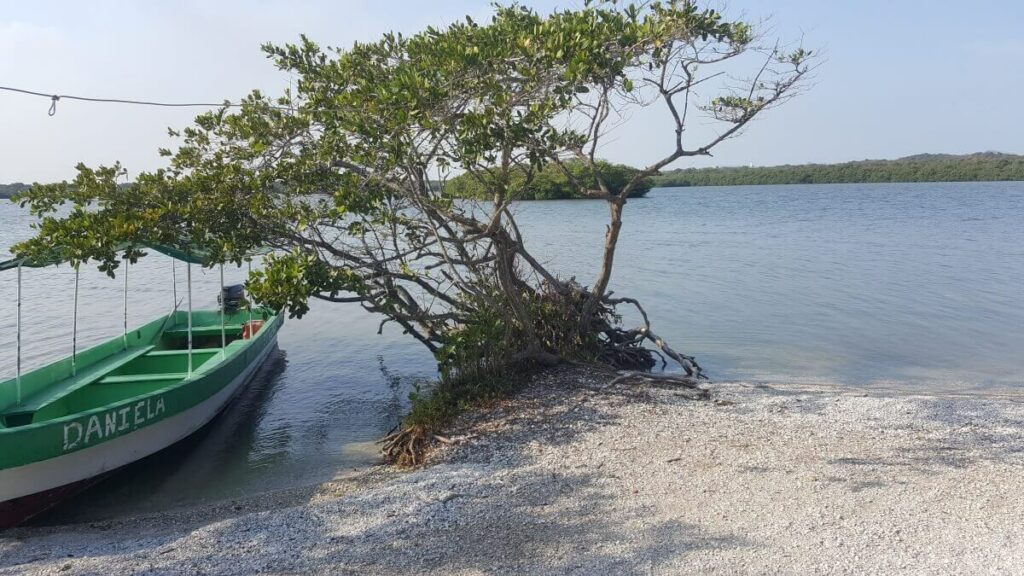 Moving over toward the Gulf of Mexico, you will get to the state of Veracruz. This route includes:
Poza Rica
Papantla
Xalapa
Xico
Coatepec
La Antigua
Veracruz City
Poza Rica is pretty much an oil town, but it has a few attractions. It's the major city closest to Papantla.
Papantla is home to the voladores (men who perform a ritual by tying themselves to a post and jumping into the air) and el Tajin, one of Mexico's most important and impressive archaeological sites. Oh, and they make some delicious vanilla too!
Xalapa is the state's capital. It hosts several art museums and galleries, parks, and a beautiful historic center. The closest beaches are around an hour away.
Xico and Coatepec are close to each other. They both have great weather. While visiting, don't forget to drop by the Texolo Waterfall and a coffee plantation. Yes, due to its altitude and weather, it's a perfect location to grow coffee beans.
La Antigua is a fishermen's village. Despite its small size, it was an important place in Mexican history during the Spanish colonization. You can visit la Casa de Hernán Cortés, one of Mexico's oldest churches, ride a boat, and eat fresh seafood. The atmosphere is so relaxing in this place. I got there by accident, but I loved it.
Veracruz City hosts Mexico's largest and oldest port. It's a city rich in history. Did you know that it even hosted the federal government many years ago? It's also home to San Juan de Ulúa, a former prison with many legends around it. Oh, and don't miss out on the danzon nights! Locals gather several times a week at the main square to show their best moves.
The Southern Loop
Campeche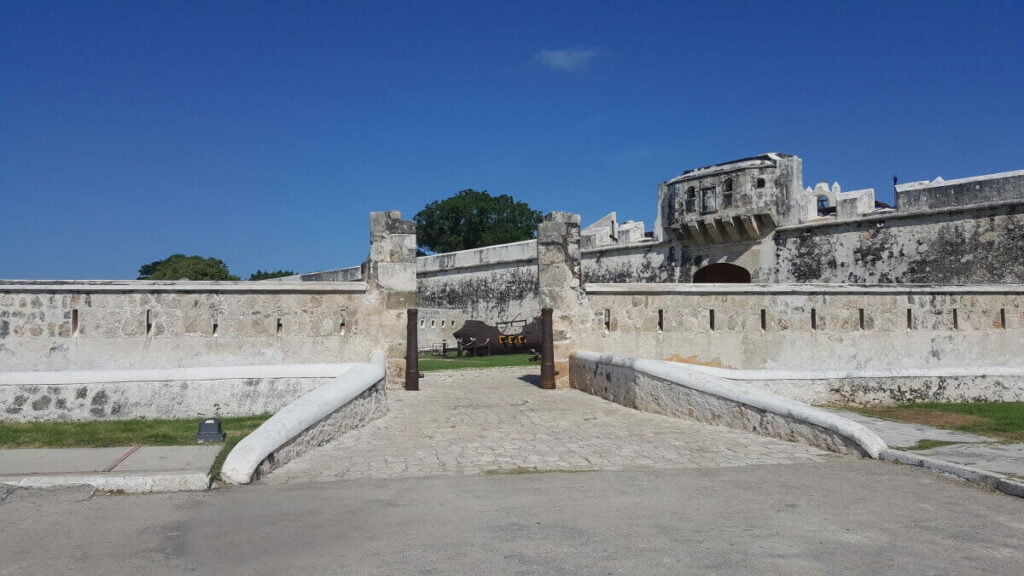 What I love about Campeche is the fact that it's not as touristy as its neighboring states of Yucatán and Quintana Roo. This route includes:
Campeche City
Champotón
Ciudad del Carmen
Calakmul
Campeche City is a jewel. Did you know that it was a walled city? The Spanish built it that way to protect it against pirate attacks. You can still see the ruins around the city and even walk on the walls!
Champotón is a fishermen's village. Don't miss out on their seafood, especially the local shrimp. You can also watch superb sunsets from its seawall. Have your camera ready!
There are beautiful beaches in Campeche. If you want to hit them, you have to head over to Ciudad del Carmen. They're really beautiful and not as crowded as the ones in Cancún. You can also visit the Laguna de Términos where you can watch birds, reptiles, and other species.
If you're into archaeological sites like me, then you have to visit Calakmul. It's right in the heart of the Campeche tropical rain forest. You can even climb on the pyramids and find a jaguar if visiting early!
Mérida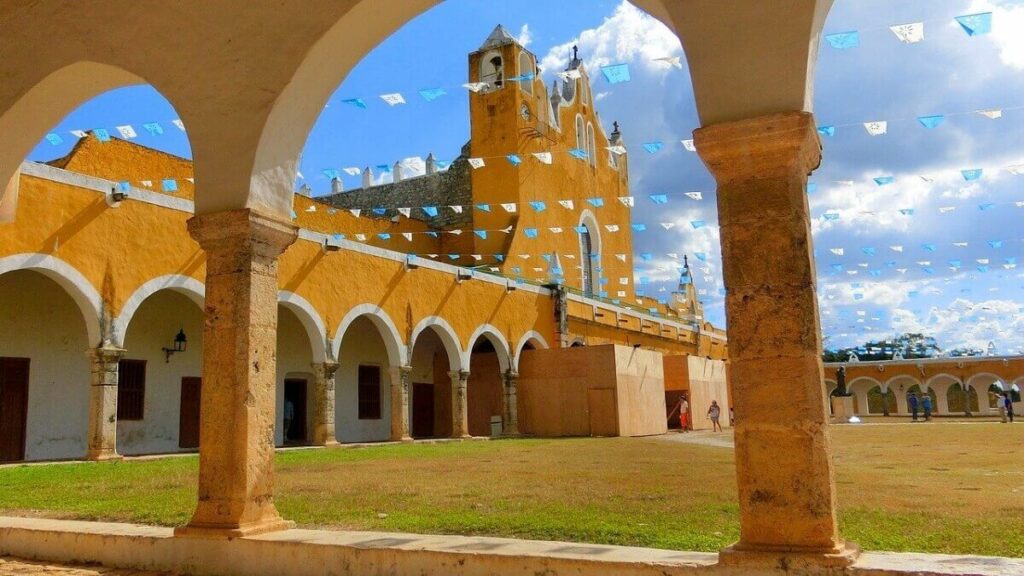 This route includes:
Mérida
Celestún
Izamal
Valladolid
Río Lagartos
You will fall in love with Mérida. Roam its streets and admire its old mansions. There is a mix of modernity and antiquity in the city. The Maya roots can still be seen everywhere you go. And don't miss out on the food! Their dishes like cochinita pibil are very famous!
Celestún is perfect for bird watching. You will find lots of pink flamingos in the area. There are also some isolated beaches you will love.
Izamal is a "magical town" where you will find lively houses, old religious buildings, and Maya ruins. One of the most famous buildings is the yellow ex-convent of San Antonio de Padua.
Valladolid is another "magical town" where you will go back in time. The town hosts several old buildings like churches and ex-convents. There are also Maya ruins and cenotes nearby.
Río Lagartos on the northern side of the state is most likely known for its pink waters, Las Coloradas. The water looks pink due to the organisms living there and the combination of that with the sun's rays. It's one of the most photographed spots on the Internet.
A Few Tips
Whether you drive your own car or rent one, make sure to have adequate insurance. Some American carriers offer coverage in Mexico or you can even get some through your credit card company. Always read the terms and conditions before traveling.
Mexico has free highways and toll roads. I always recommend toll roads. They're safer and in better conditions. However, even if you drive on toll roads, avoid night travel. It's better to travel during daylight hours.
Always carry cash with you. Toll road booths don't accept credit cards. While most gas stations do, it's preferable to pay in cash. You might also have to pay a few pesos in some places to use the bathroom. So, make sure to always bring some cash with you.
Don't depend on GPS 100% of the time. For starters, there will be some areas where the signal is weak or non-existent. Also, directions might not always be accurate. It's happened to me a couple of times. To avoid this, I recommend downloading the map to your phone before your trip or buying a paper map.
Know your gas stations! Some areas don't have any in miles. I learned this in Campeche.
The Mexican government created a site where you can create your own route and get an estimate of how much you will spend on gas and tolls depending on your vehicle. You can check it out here.
If traveling in a conflict zone, check out travel forums such as the ones on Tripadvisor and Lonely Planet before embarking on your trip. You can get updated news and recommendations from other fellow travelers.
While spontaneity is a crucial factor regarding road trips, I highly recommend booking a hotel in advance if you're traveling during the peak season.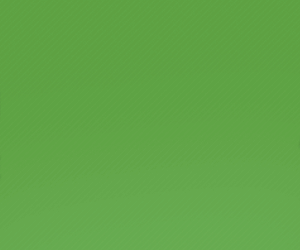 Conclusion
Road trips can be fun and memorable experiences. If you've never done it, I recommend you do it at least once in your life. You can hit the road with friends or family. It's up to you.
New experiences can be stressful and intimidating. On top of that, you might be hesitant due to what you hear and see on the media. Just give it a try and see it for yourself.
As I mentioned earlier, these are just a few ideas. You don't have to follow them to the letter. Although it's always advised to have as much information as possible beforehand, you can always find a new place by accident. Be flexible.
Have you ever gone on a road trip in Mexico? What has been your experience? I'd appreciate your sharing it with us. Let me know if you have any questions or comments. Share the knowledge!
Book your trip now!
Book your flight
The first thing you have to do is find cheap flights. But where do you find those? There are many search engines, but the one I highly recommend is Skyscanner. Here you can compare fares from all over the world and pick the one that suits you best.
Book your accommodation
The next thing you have to do is secure your lodging. Whether you prefer a hostel, a guesthouse, a B&B, or a hotel, you can find them all on Booking. You can find lodging of all kinds ranging from cheap to expensive and somewhere in between. Many people have scored good deals using it.
Another popular option is Hostelworld. This website focuses on hostels as opposed to hotels.
Book a tour
In some places, you might want to hire a tour. Not all places are equally accessible to visit by oneself. It helps enormously when you visit with a local guide who can show you around and answer any questions you might have…all in your native language. My to-go place is Viator as they offer tours of all kinds and have a presence all over the world.
Rent a car
Public transportation is usually cheaper than renting a car, but it's sometimes more complicated and time-consuming. That's a reality. In some cases, it's more convenient to rent a car. My recommendation is Rentalcars.com. Here you can compare rates and choose the one that fits you best.
Book your bus tickets
You can save money by booking bus tickets online. My favorite site to do this is Busbud.
Get travel insurance
Never travel without a travel insurance policy, especially during these days! Travel insurance can save your life. My recommendations are World Nomads and Insured Nomads. Both companies cover COVID-19 related incidents, which is crucial these days.
More resources
Just click on the "Plan your trip" tab at the top of this page, and you will find more resources like getting Mexican insurance for your foreign car, buying travel accessories, and learning Spanish. And, of course, don't forget to check back often to read about more tips on Mexico travel.