If you have never driven in Mexico, you might be wondering if it is a good idea after all. Isn't there any public transportation? Yes, there is, but sometimes driving a car makes more sense. It gives you more freedom and is more convenient to access remote areas where public transportation is scarce or non-existent.
I know you may have a lot of questions about driving etiquette in Mexico. It may be different from your country, so it's important to be aware of those differences. But don't worry. Today we will give you some useful tips for driving in Mexico. It's not that complicated. Let's get started!
Get Familiarized with Road Signs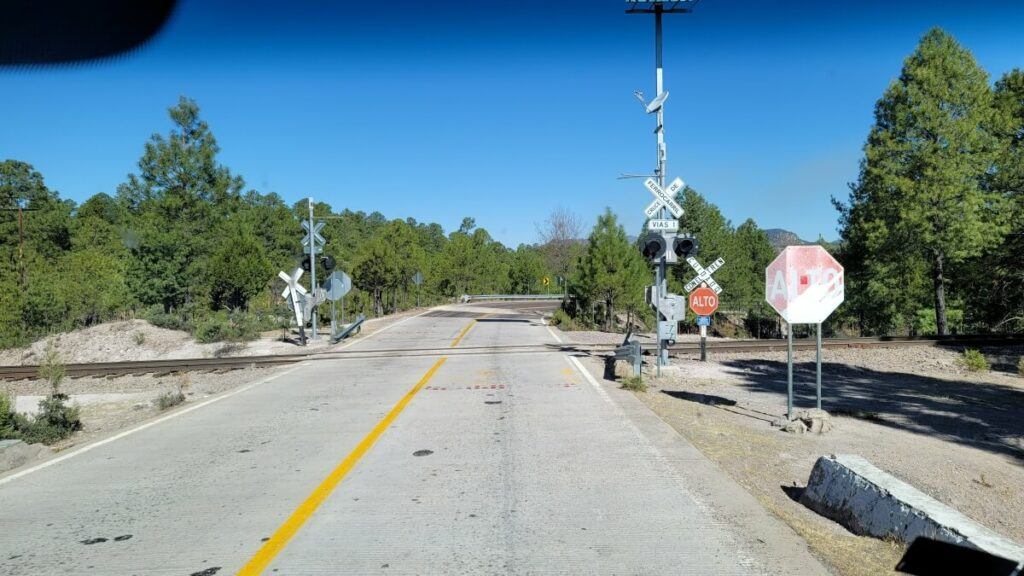 If you drive in the U.S. or some other western country, you won't have any trouble with this. The road signs are similar, with possible differences in language. Thus we have Alto (Stop), Ceda el Paso (Yield), Prohibido Estacionarse (No Parking), among others. Most signs are self-explanatory, so the language does not represent a major problem for understanding them. Click here to learn more.
Just consider that we drive on the right side of the road and use the metric system. That means we use kilometers, not miles. Keep this in mind regarding speed limits.
Learn the Particularities of Mexican Roads
Mexican roads are particular, and there are some things to consider:
Exit highways on the left. Normally, you exit on the right side, but in some cases, you have to pull over to the left and then make a U-turn.
No frontage roads. Well, there are, but they're not as common as in American highways.
Potholes. You will probably encounter these at some point. They're a common sight in both large and small cities.
Speed bumps. They're not always yellow-colored or signaled in advance. At times, the sign is right next to them when it's too late to slow down.
1X1. When you see this, it means one at a time. The people driving in opposite directions have to take turns to cross at an intersection. This sign is more common in small towns or cities with narrow streets.
Lack of signage. You can see a sign indicating the distance to nearby destinations and then not see another one in kilometers. In many cases, you will see the sign at the exact point where you have to turn left or right.
Understand Mexican Driving Culture
Although the road signs and rules in Mexico are pretty much the same as those in the U.S. and other countries, the driving culture may be significantly different. For example, many Mexicans rarely use the blinker to indicate they're changing lanes. This is something you always have to watch out for.
Also, be careful with yellow traffic lights. While in theory, you should slow down when getting near one, locals do quite the opposite and speed up instead.
Regarding red lights, some people honk their horns when running them to prevent an accident in some way. By the way, some Mexicans are infamous horn-honkers. They will at times honk at you as soon as the light turns green or even a few seconds before that even happens.
And don't forget about the non-existent distances between cars on the road. If a driver sees a space in front of you, albeit small, he will probably change there without notice.
This is not intended to scare you. However, it's important to be aware of cultural differences. Not all Mexicans are reckless drivers, but unfortunately, they do exist.
Stick to Toll Roads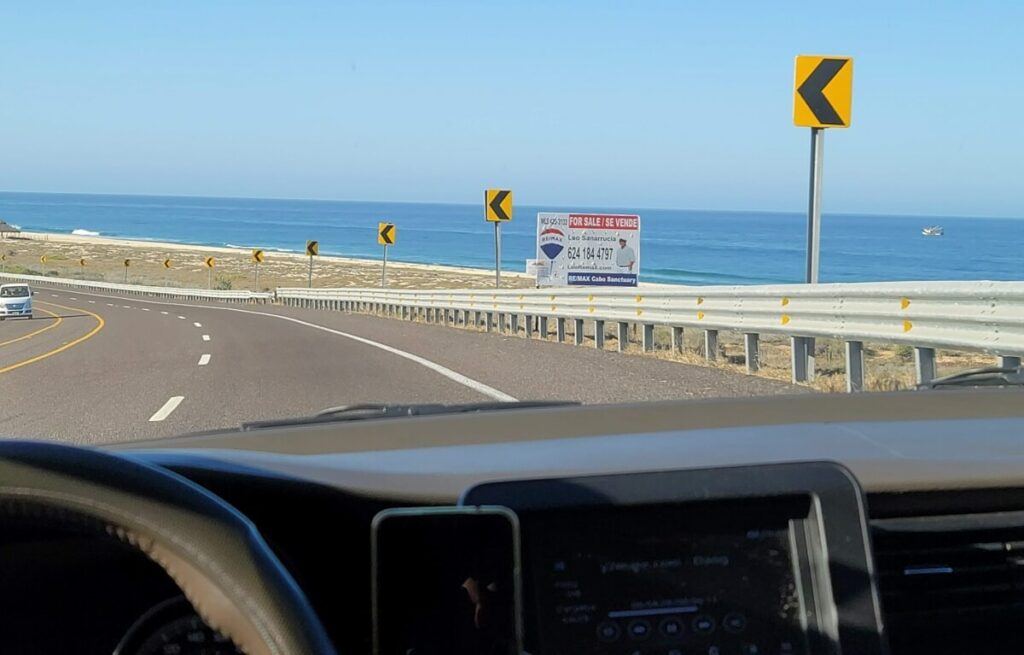 Toll roads are known as autopistas and cover all of Mexico. They're well-maintained, convenient, and the easiest way to travel from one point to another. They're the best way to avoid city traffic. These roads are usually safer than free highways since they're constantly monitored by the police.
However, some of them are quite expensive. For example, taking the toll road between Mexico City and Guadalajara/Morelia will cost you 450 pesos (around $22.50) and the one between Durango and Mazatlán will cost you 592 pesos (around $29.60)! This is not a single payment but rather the addition of two or more payments. There are booths along the way that charge different amounts, but they all up in the end.
Despite the high cost in some of them, it's always advisable to drive on toll roads instead of the carretera libre (free highway). Oh, and don't throw your receipt away because it's your proof of insurance in case anything happens. Otherwise, you will be responsible for whatever damage you cause to a third party.
Drive During Daylight Hours
The number one rule when driving in Mexico is: Avoid driving at night. This is for several reasons. One of them is safety. Many people are concerned about this issue and justifiably so. Some highways like the one connecting Nuevo Laredo and Monterrey have experienced some turmoil in recent months.
The other two main reasons are poor lighting and lack of signage like we mentioned above. These two combined can make the trip harder. However, it's important to mention this applies to travel between cities, not driving within just one city. You can drive safely at night for the most part if not driving out of town.
Robberies do occur, but it's not like they're going to stop you at every corner to rob you. Don't panic because of what you see on the news. Just be mindful of your surroundings and drive during daylight hours.
Pumping Gas
Most gas stations are owned by PEMEX, the national gas company. However, in recent years, the market opened up to allow more competition. You can now find other brands such as Shell, Exxon, Valero, etc.
They have three kinds of fuel that go by different names, but basically, they're Unleaded, Unleaded Premium, and Diesel.
In Mexico, you don't pump your gas. There is always an attendant that does it for you. Before starting, he will usually ask you to look at the pump to make sure it starts pumping from 0. People normally ask for 200 or 300 pesos (or a different amount) worth of gas instead of a specific quantity. However, you can also ask for a specific number of liters if you know your car's tank capacity. Also, you can simply ask him to fill it up.
Besides pumping gas, attendants can also wipe your windshield and check the fluids of your car as well as the pressure of your tires. It is customary to tip them for these services.
Parking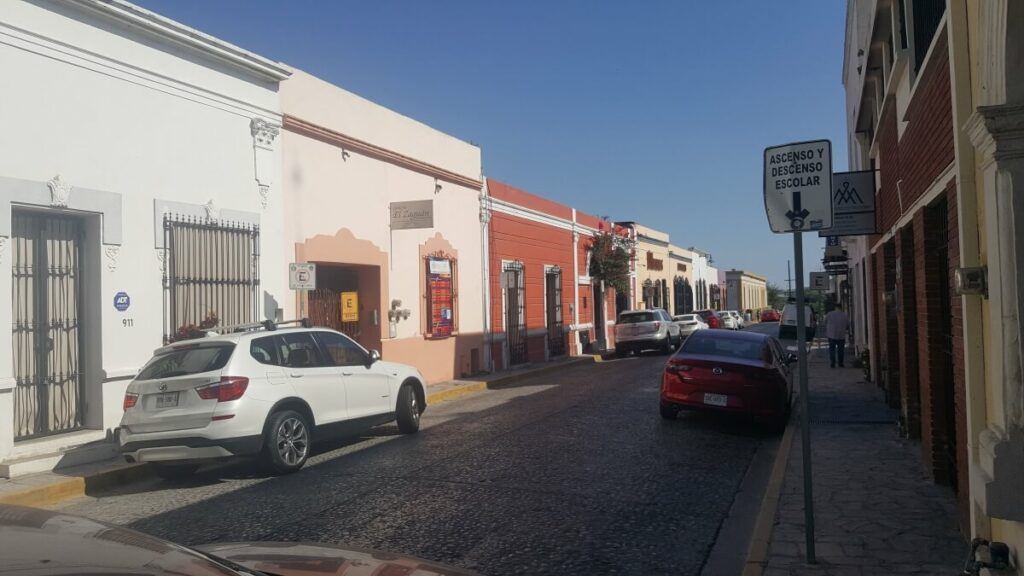 Although many businesses now have parking lots, they're not the norm. It's not uncommon to find hotels, restaurants, and other businesses with small parking lots or no parking lot at all.
Unlike the U.S., parallel parking is very common in Mexico. In some cases, it is the only parking option available. Sometimes the spaces are so small that you will have a hard time if you're not an experienced driver.
When parking on the street in large cities, you will usually see guys with a red rag signaling to you. They are known as "viene viene" and watch your car for a tip while you're gone. They can also wash your car if you ask them.
Street parking is free after certain hours, usually after 8 p.m. and all day on Sundays and public holidays. Now, when you go to malls or shopping centers, it's a different story. Parking there is rarely free. They usually charge between 20 and 40 pesos ($1-$2) per hour or a flat fee. They usually waive this fee if you leave within 15 minutes.
Plan Your Route
It is highly recommended to plan your route for several reasons. Although we now largely depend on GPS for directions, it is always a good idea to familiarize ourselves with a route and one or two alternatives to it.
Speaking of GPS, I recommend you download any maps you'll need for offline use. Cellular reception is spotty in certain areas. You don't want to find yourself on an unknown road with no signal, right?
Planning your route will also allow you to avoid any road construction or road blockades. You might not avoid them all the time, but in many others, you will.
Gas stations may be scarce on some roads like the one between Monterrey and Zacatecas. If you plan ahead, you won't have to stress over finding a gas station at the last minute.
To plan your route, you can use the Mexican government's site Traza tu Ruta. On this site, you can find the shortest route between two destinations, the distance, the driving time, and an estimate of fuel and tolls.
Get a TIP for Your Foreign Car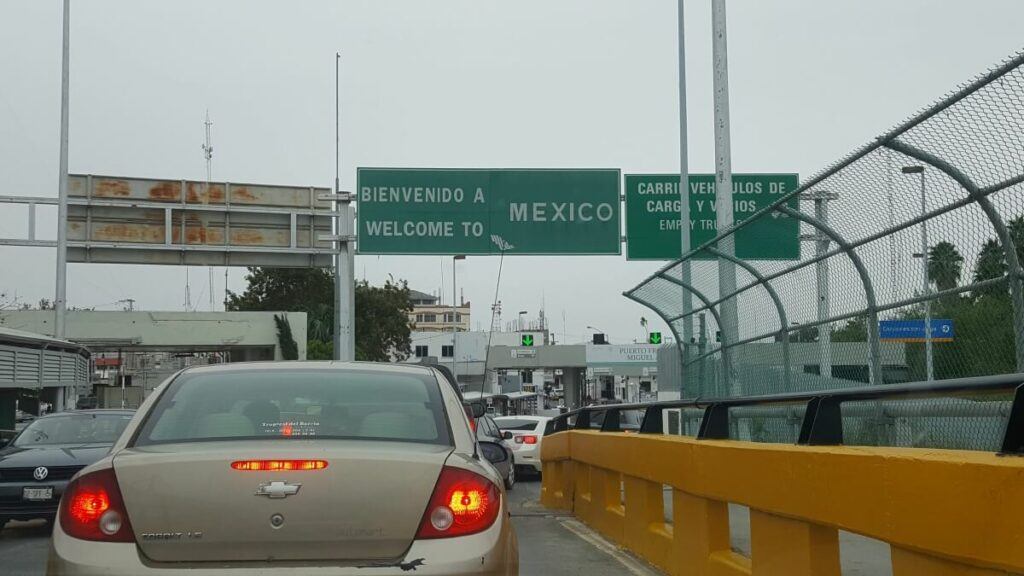 Many Americans and U.S. residents prefer to bring their cars. In many cases, you will need a Temporary (Vehicle) Import Permit, simply known as TIP. You do not need one if you're only planning to drive in Baja California, northwest Sonora, Quintana Roo, or the free zones within 25 kilometers of the northern and southern borders.
To get a TIP, you need the following:
Passport or green card.
FMM (Multiple Immigration Form) if you're not Mexican.
Valid driver's license.
Original and copy of the title and registration of your car.
Proof of temporary Mexican car insurance.
TIPs are valid for 180 days per year. They can be consecutive or non-consecutive.
Get a Tourist Pass for Mexico City
To reduce traffic and control gas emissions, the governments of Mexico City and Estado de México established a program that limits which cars can't drive on certain days of the week. It is known as Programa Hoy No Circula. It applies to foreign cars with some exceptions.
If you're planning to drive your car in Mexico City, you will need a tourist pass unless your car is electric. You can get this pass online for free. It's valid for 14 days per semester.
Make sure to get this pass as the fines for not having it are expensive.
Checkpoints
It's not uncommon to find military checkpoints along the way, especially near borders or in conflicting areas. Due to the immigration crisis in Central America, the Mexican government has increased the number of checkpoints throughout its territory. Another reason is to fight drug and gun trafficking.
Make sure to have your documents with you at all times. If you're not Mexican, it's important to have a valid FMM. I have read about foreigners that had expired FMMs or didn't have their documents with them and were later sent to detention centers to resolve their immigration status. This is no joke. Many people think they will get away with it by just paying a fine. I wouldn't risk it.
Don't Drink and Drive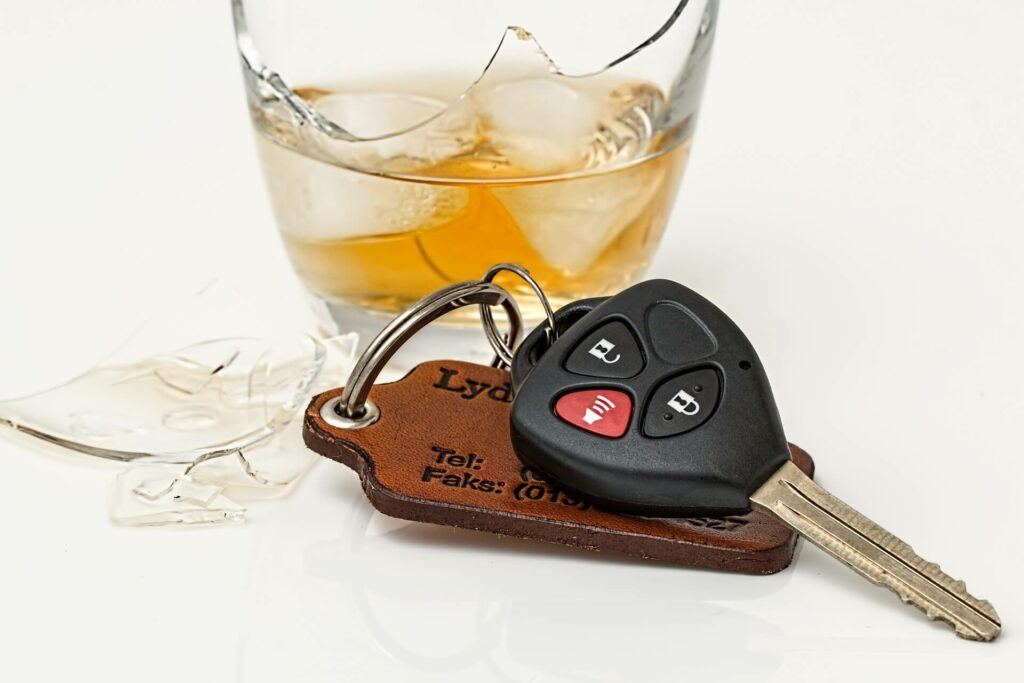 This goes without saying, but you shouldn't drive if you're planning to drink. Many people think everything will be fine if they're not really drunk, but the truth is, a couple of beers or glasses of wine are enough to get you in trouble.
Many large cities like Mexico City, Guadalajara, and Monterrey have anti-alcohol programs to deter people from drinking and driving. In Monterrey, for example, they're known as antialcohólicas. The local government sets up checkpoints throughout town to apply random alcohol tests. If you don't pass this test, you will be sent to jail, your car will be impounded, and you will have to pay a fine.
These programs are more common on weekends and every day during the December holiday season. If you're planning to drink, it's better to have a designated driver or take a taxi/Uber instead.
Getting Road Assistance
If you have car trouble, you can always count on the Ángeles Verdes (Green Angels) for help. This government association was created to help tourists on both free and toll roads all over Mexico.
The Green Angels can help you with common car problems and provide tourist information if needed. Their services are free. You can contact them by dialing 078.
Always Carry Some Cash
We are in a digital area where credit cards are becoming the norm. However, in Mexico cash is still king.
Take gas stations as an example. Although most of them now accept cards, not all of them do. Don't assume you can use your card to pump gas everywhere. Always ask first.
Toll road booths stopped accepting card payments a few years ago. You will have to pay with cash unless you have a valid payment tag on your windscreen.
And don't forget about parking. While you can use your card to pay at a mall kiosk, you need cash for street meters and private parking lots.
Get Mexican Car Insurance
Liability insurance is mandatory in Mexico. You will get in trouble if you get pulled over and don't have valid proof of insurance.
Foreign car insurance is not valid in Mexico. Your local company might hook you up with a partner, but if not, you can get an insurance policy online or directly at the border.
Getting insurance online is easy and only takes a few minutes. Our top recommendation is Baja Bound. You can read more about this company by clicking here.
Renting a Car
If driving your car is not an option but you would like the flexibility of driving around, then renting a car is your best bet. You can find all the major car rental agencies in Mexico.
It may not be the cheapest option but is certainly the most convenient in many cases.
Several factors could influence your decision. Click here to learn more about the pros and cons of renting a car.
Conclusion
There you have it. Many people are concerned about driving in Mexico, but it's nothing out of this world. Is it safe? Yes, it is for the most part. By following the tips we provided above, you won't have any major trouble.
Have you driven in Mexico? What was it like? Which tips would you add to the list? Let me know in the comments section below. Bon voyage!
Book your trip now!
Book your flight
The first thing you have to do is find cheap flights. But where do you find those? There are many search engines, but the one I highly recommend is Skyscanner. Here you can compare fares from all over the world and pick the one that suits you best.
Book your accommodation
The next thing you have to do is secure your lodging. Whether you prefer a hostel, a guesthouse, a B&B, or a hotel, you can find them all on Booking. You can find lodging of all kinds ranging from cheap to expensive and somewhere in between. Many people have scored good deals using it.
Another popular option is Hostelworld. This website focuses on hostels as opposed to hotels.
Book a tour
In some places, you might want to hire a tour. Not all places are equally accessible to visit by oneself. It helps enormously when you visit with a local guide who can show you around and answer any questions you might have…all in your native language. My to-go place is Viator as they offer tours of all kinds and have a presence all over the world.
Rent a car
Public transportation is usually cheaper than renting a car, but it's sometimes more complicated and time-consuming. That's a reality. In some cases, it's more convenient to rent a car. My recommendation is Rentalcars.com. Here you can compare rates and choose the one that fits you best.
Book your bus tickets
You can save money by booking bus tickets online. My favorite site to do this is Busbud.
Get travel insurance
Never travel without a travel insurance policy, especially during these days! Travel insurance can save your life. My recommendations are World Nomads and Insured Nomads. Both companies cover COVID-19 related incidents, which is crucial these days.
More resources
Just click on the "Plan your trip" tab at the top of this page, and you will find more resources like getting Mexican insurance for your foreign car, buying travel accessories, and learning Spanish. And, of course, don't forget to check back often to read about more tips on Mexico travel.