Just like monarch butterflies migrate to Mexico every winter, so do thousands of whales. Each year they leave the cold waters of the Arctic Ocean to spend the winter in the Mexican warmer waters and give birth. This natural phenomenon draws thousands of visitors to the country every year.
If you would like to experience whale watching in Mexico, there is some important information you need to know. For starters, do you know when whale season is and where to go see them? How much do tours cost? What things should you be aware of? If you don't know the answers, don't worry. We will answer those and other questions in this post. Let's get started!
What Kind of Whales Can I Watch?
Several kinds of whales visit Mexico every year. They differ from each other and are unique in their own right.
The two most popular whales are probably the gray whale and the humpback whale. Gray whales are often seen with their calves. They're very friendly and curious creatures, and it's not uncommon for them to approach boats. In many cases, you can even pet them.
You may have seen whales jumping out of the water to breathe. Well, those are humpback whales. They're very playful and curious. Although they sometimes get close to boats, you can rarely pet them as you do with gray whales.
Whale watching is not restricted to gray whales and humpback whales. Other species include the finback whale, the whale shark, and the largest mammal on Earth, the blue whale.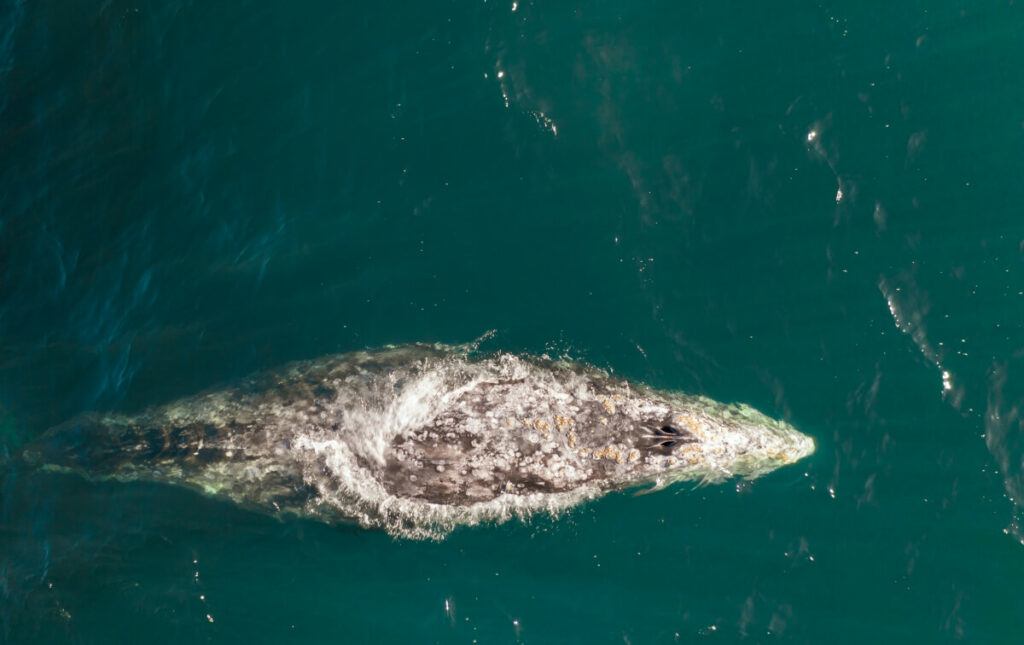 Gray whale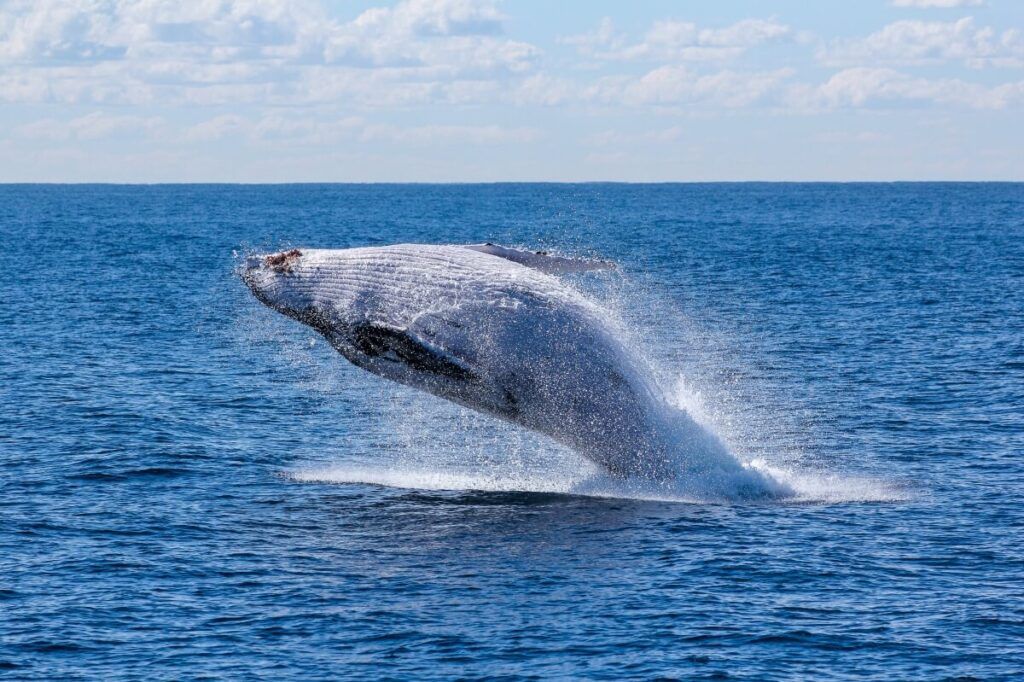 Humpback whale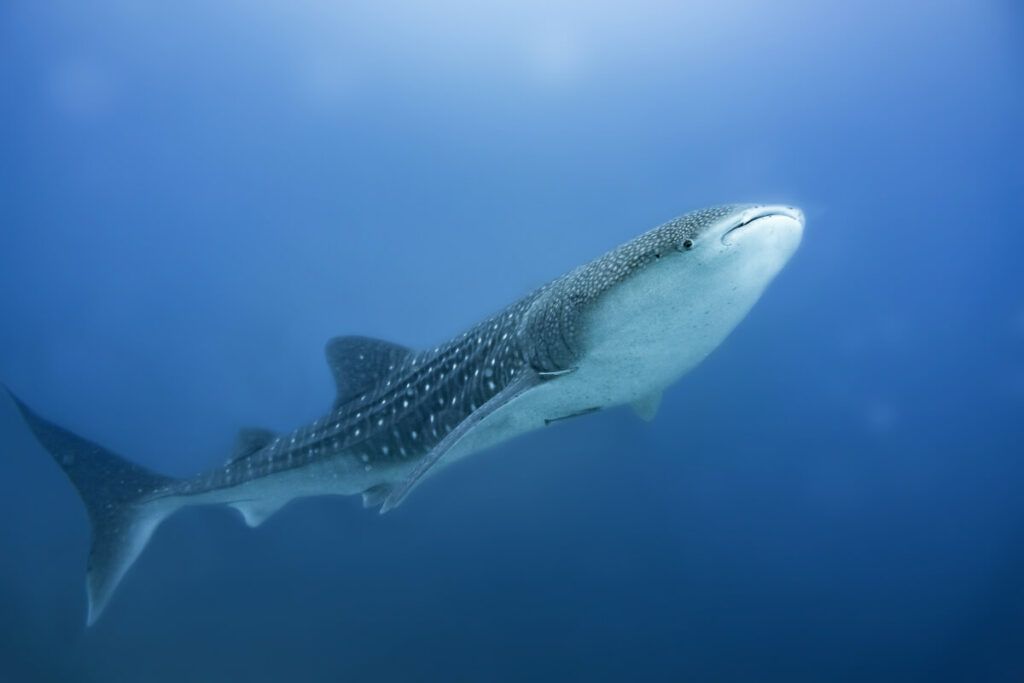 Shark whale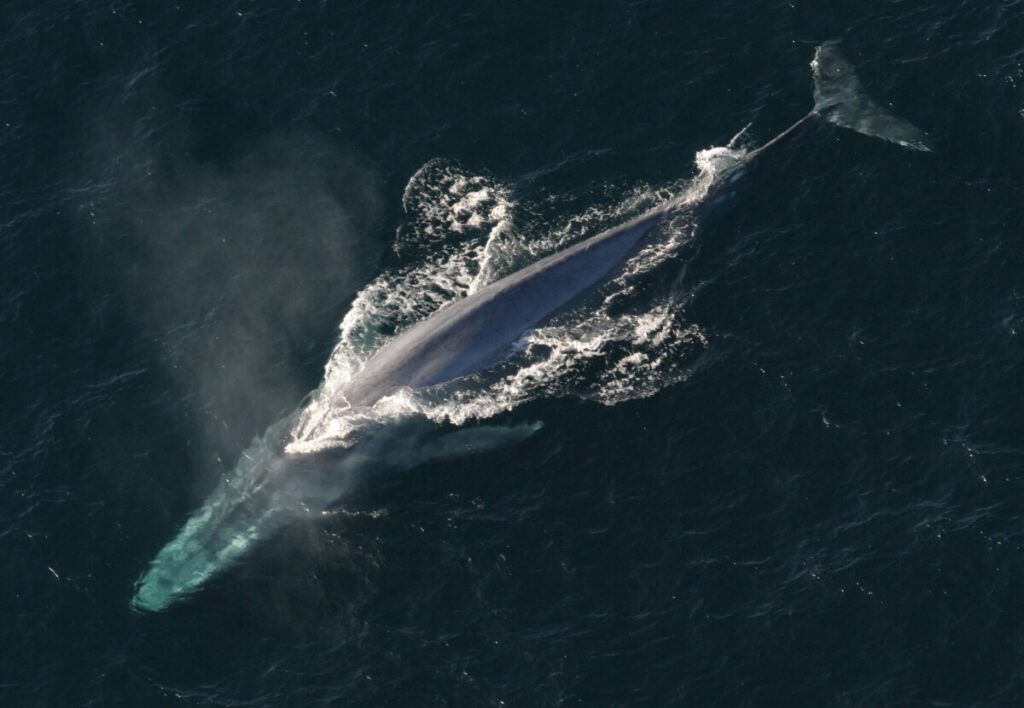 Blue whale
Where Should I Go to Watch Whales?
Most people associate whales with the Baja Peninsula in northwestern Mexico. That is an excellent place to watch them, but there are many other places in Mexico where you can watch them as well. Whales can be seen as far south as Oaxaca. That means you can also watch them near the shores of the states of Sonora, Sinaloa, Nayarit, Jalisco, Michoacán, Colima, and Guerrero.
It's important to note, though, that whales are localized creatures. While you can watch humpbacks between Baja California and Oaxaca, that may not necessarily be true for the rest. For instance, whale sharks are usually spotted in northern Mexico along the Baja Peninsula as well as the Riviera Maya in the Caribbean. On the other hand, all kinds of whales can be seen in Baja California Sur, more precisely, Loreto. That's why it's one of the best places to go during whale season.
Other excellent places for whale watching are:
Bahía de Todos Santos (Baja California)
Bahía Magdalena (Baja California Sur)
Reserve of the Biosphere El Vizcaíno (Baja California Sur)
Los Cabos (Baja California Sur)
Mazatlán (Sinaloa)
Bahía de Banderas (Nayarit)
Bahía de Tenacatita (Jalisco)
Puerto Ángel/Mazunte (Oaxaca)
Below is a map for your convenience:
When is Whale Season in Mexico?
Whale season varies slightly from year to year, but generally speaking, it runs from mid-December through the end of March. However, many people agree the best time to go is during the months of January and February.
In some areas, the season runs through mid-April, although many whales have left by then. The calendar varies from region to region and is established by SEMARNAT (Secretariat of Environment and Natural Resources Mexico). Therefore, it's recommended to check with the local tourism boards or local tourism agencies to plan your trip accordingly.
The dates above apply to most whales, except for whale sharks. To watch the latter, be advised that the season runs from early May through the end of September. These amazing creatures are most active during the months of June-August. You can even swim with them!
Do I Need a Tour?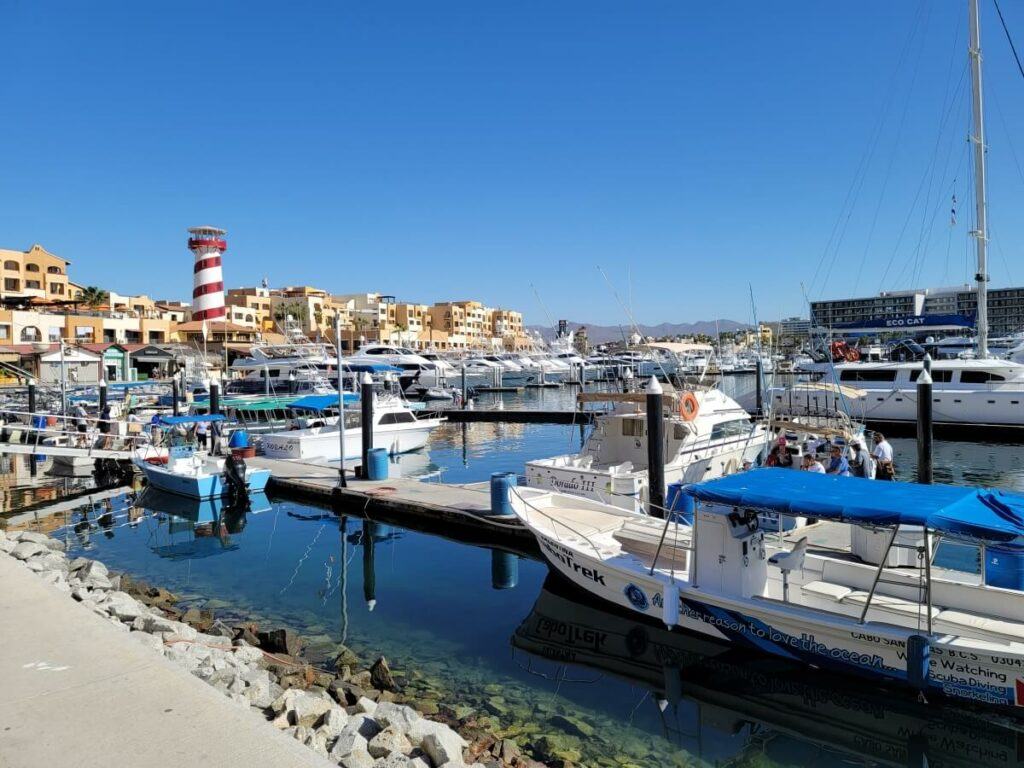 In some areas, whales can get as close as 656 ft- 1,640 ft (200 m- 500 m) from the beach. You might luck out and see them from the shore for free. However, you can't count on that. Whales are unpredictable creatures and more often than not, you will have to sail in the open ocean to see them. So, yes, you need a tour to have the best possible experience.
Tour prices vary significantly among operators, so you have many options to choose from. I've seen prices as low as 600 pesos ($30), but in many other cases, I've seen prices well above 1,000 pesos ($50) per person. Of course, the price depends on several factors such as the kind of boat, the duration of the tour, and any additional services like transportation and meals.
Tours are readily available. You can hire one at your hotel or through a tour agency. Many agencies offer special discounts if you book online. Another good option is going directly to the docks. I found out many operators are willing to negotiate the price there as opposed to the stands elsewhere in town.
To ensure your safety and compliance with the law, please only hire tours from companies certified by SEMARNAT and/or SECTUR (Mexican Board of Tourism). They should be able to provide you with their credentials upon request.
Additional Tips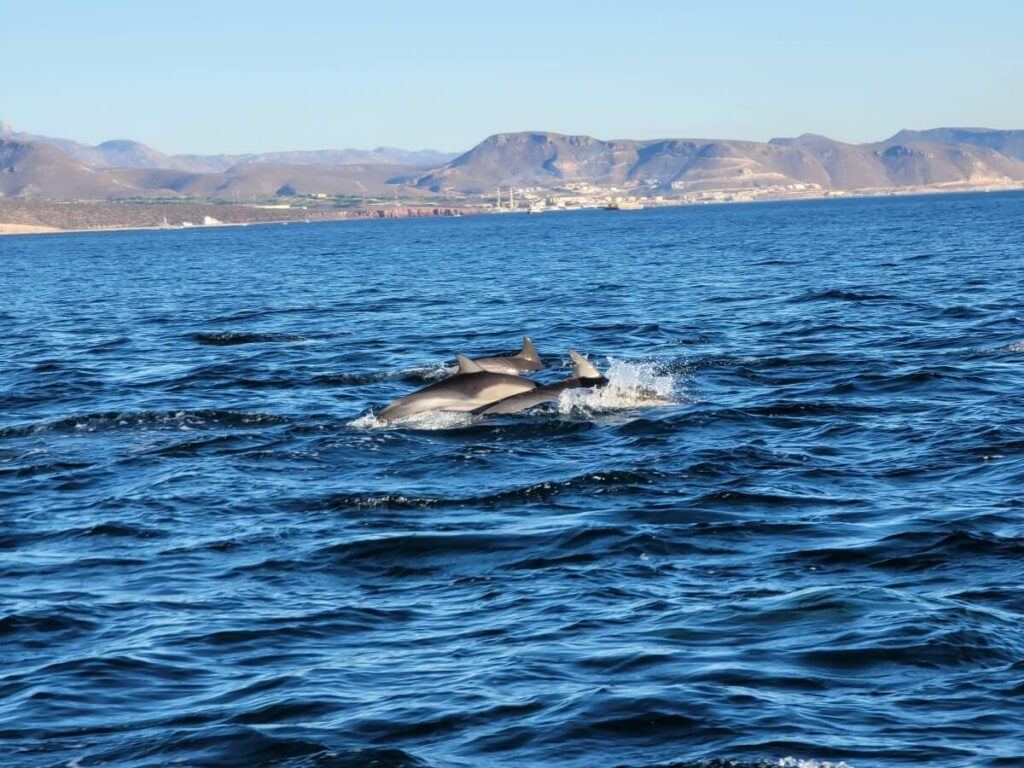 There is no such thing as the best time of day for whale watching. Some people say the best time is around noon, while others claim it to be during the afternoon hours. In reality, whales are unpredictable and can be seen at any given time. However, keep in mind you should opt for the morning hours if you are prone to seasickness or are traveling with kids. At that time, the water is calmer and the experience more enjoyable.
Different kinds of boats are used for tours. Some companies use inflatable boats, while others use larger boats made of other materials. I highly recommend glass-bottom boats as they allow you to watch the whales and other wildlife swimming below.
Tours are usually four hours long. However, keep in mind you might not see whales for a long time. Sometimes they take a long time to show themselves. You have to be patient and be on the lookout.
Some companies offer transportation from/to the hotel and snacks or meals on board. In many cases, you can bring your own food/drinks, but it's recommended to ask first.
At this time of year, it's chilly in the open ocean. I suggest you bring a light sweater or a long-sleeved shirt and pants. If you wear a hat, make sure it has a string to hold it to your face or it might be blown away by the wind. Don't forget your swimsuit if you're going to the beach.
Have your phone or camera ready. Whales can show up when you least expect them. Besides whales, you might also watch fish, turtles, dolphins, sea lions, and birds. Enjoy!
Conclusion
There you have it. Today we discussed the best times, places, tours, and tips to experience whale watching in Mexico. It's a once-in-a-lifetime experience. I'm sure you'll love it!
As always, your questions and comments are welcome. Please leave them in the comments sections below, and I will do my best to get back to you as soon as possible. Bon voyage!
Book your trip now!
Book your flight
The first thing you have to do is find cheap flights. But where do you find those? There are many search engines, but the one I highly recommend is Skyscanner. Here you can compare fares from all over the world and pick the one that suits you best.
Book your accommodation
The next thing you have to do is secure your lodging. Whether you prefer a hostel, a guesthouse, a B&B, or a hotel, you can find them all on Booking. You can find lodging of all kinds ranging from cheap to expensive and somewhere in between. Many people have scored good deals using it.
Another popular option is Hostelworld. This website focuses on hostels as opposed to hotels.
Book a tour
In some places, you might want to hire a tour. Not all places are equally accessible to visit by oneself. It helps enormously when you visit with a local guide who can show you around and answer any questions you might have…all in your native language. My to-go place is Viator as they offer tours of all kinds and have a presence all over the world.
Rent a car
Public transportation is usually cheaper than renting a car, but it's sometimes more complicated and time-consuming. That's a reality. In some cases, it's more convenient to rent a car. My recommendation is Rentalcars.com. Here you can compare rates and choose the one that fits you best.
Book your bus tickets
You can save money by booking bus tickets online. My favorite site to do this is Busbud.
Get travel insurance
Never travel without a travel insurance policy, especially these days! Travel insurance can save your life. My recommendations are World Nomads and Insured Nomads. Both companies cover COVID-19 related incidents, which is crucial these days.
More resources
Just click on the "Plan your trip" tab at the top of this page, and you will find more resources like getting Mexican insurance for your foreign car, buying travel accessories, and learning Spanish. And, of course, don't forget to check back often to read more tips on Mexico travel.