Veracruz may not sound familiar when you think of Mexico travel. Where is it? What is there to do anyway? Should I even consider going there? These are some of the most common questions I have heard travelers ask. I don't blame you. We all have heard about Cancún, Cabo, and Mexico City, but Veracruz?
From a millenary culture to amazing archaeological sites to charming towns to exquisite food and even beaches, Veracruz has it all! Today I will show you what you can do in 6 days in Veracruz. By the end of this post, you will have lots of options to make your itinerary. Let's get started!
Table of Contents
Day 1: El Tajín and Papantla
Now, before we start with our itinerary, it's important to point out that Veracruz is a huge state. If you look at the map, you will notice it runs a long stretch along the Gulf of Mexico, and it would take a long time to tour it all from north to south. For this trip, we will focus on the port of Veracruz and surrounding areas, except for Papantla in the northern part of the state.
El Tajín. On our first day, we will visit Veracruz's most famous archaeological site: El Tajín. The nearest airport is the one in Poza Rica. You can fly out there directly from Mexico City or take a bus/drive from Veracruz City, which will take you around 4 hours.
If you're a history buff like me, you will enjoy this site. El Tajín was once the largest urban center on the northern coast of Mexico. It is now part of UNESCO's World Heritage Sites list. It amazes me how much they could accomplish without the technology we have nowadays. The Totonacs knew a lot about engineering and other stuff. I recommend you hire a guide to make the most out of it, but you can tour the area on your own if you prefer to do so.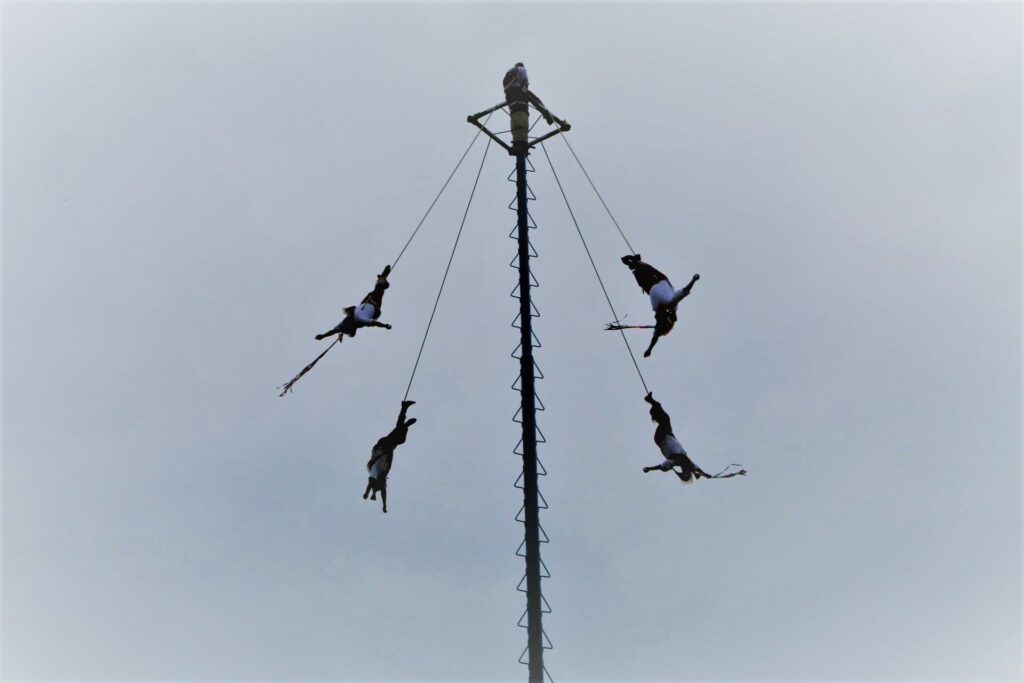 Voladores de Papantla. Papantla is the closest town to El Tajín. It is also a pueblo mágico. The town is nationally known for its voladores (flying men). They perform a fertility ritual every day where they tie their feet to a pole and throw themselves into the air. You can watch this performance outside El Tajín or in downtown Papantla.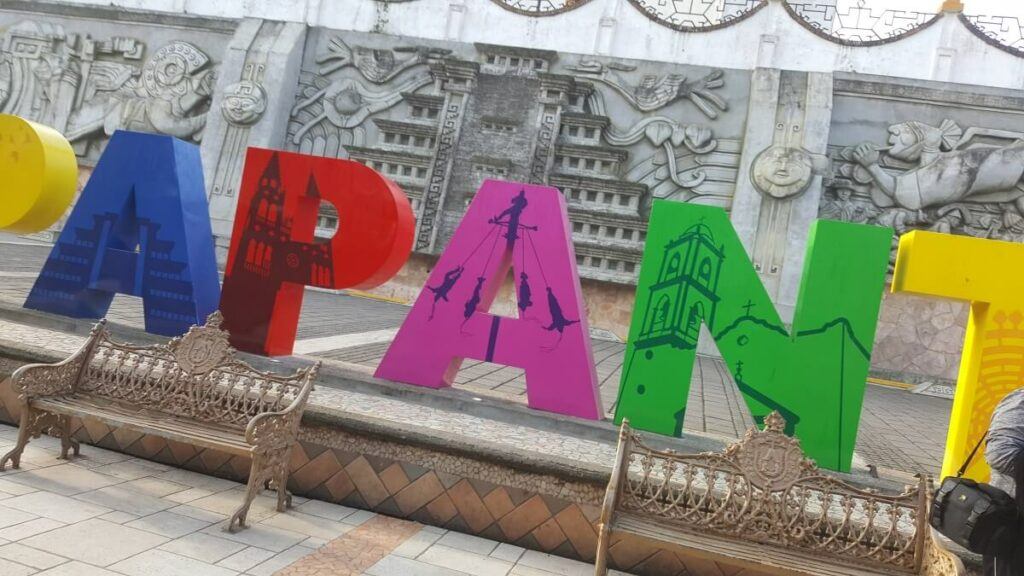 Papantla Historic Center. Make sure to check out the main plaza which hosts a beautiful mural with Totonac elements. Stop by the local market and try zacahuil, a kind of pork tamale. Visit the Temple dedicated to the Lady of Assumption and admire the altarpieces. And don't forget to buy some souvenirs and vanilla (Papantla is a major producer).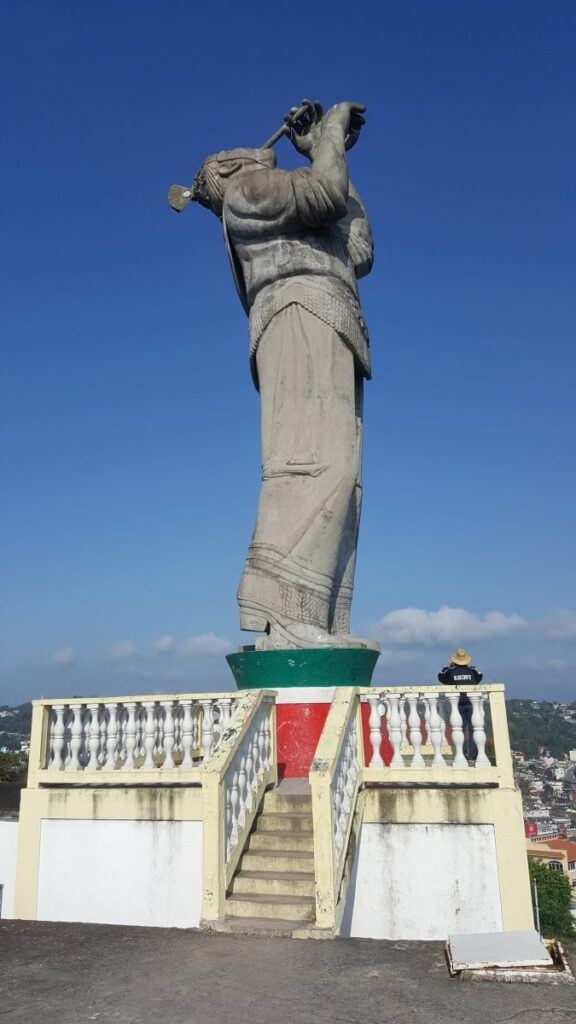 Monumento al Volador. This monument is dedicated to the voladores and includes a lookout with an amazing view of the town. This is the perfect spot for some cool pictures.
Xanath and Takilhsukut. At these two parks, you will learn about the vanilla-making process as well as the traditions and culture of the Totonac people. Don't miss out!
Day 2: Xico
Moving south, our next stop is the magical town of Xico. It is a beautiful town surrounded by nature. It is very close to Xalapa, the state capital. While in Xico, don't miss the following activities:
Texolo and La Monja waterfalls. Did you know that Veracruz has amazing waterfalls that have been the set for Hollywood movies like 1984 Missing in Action and 1994 Clear and Present Danger? This is the perfect spot for some hiking, swimming, and just relaxing as well.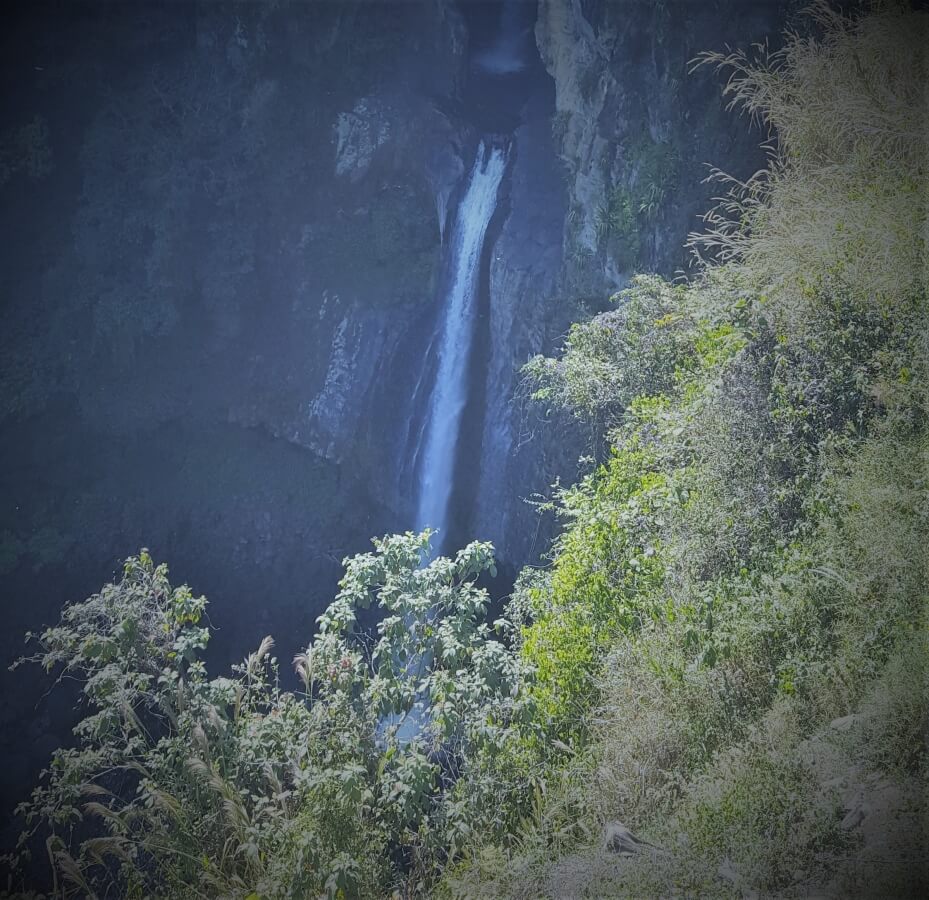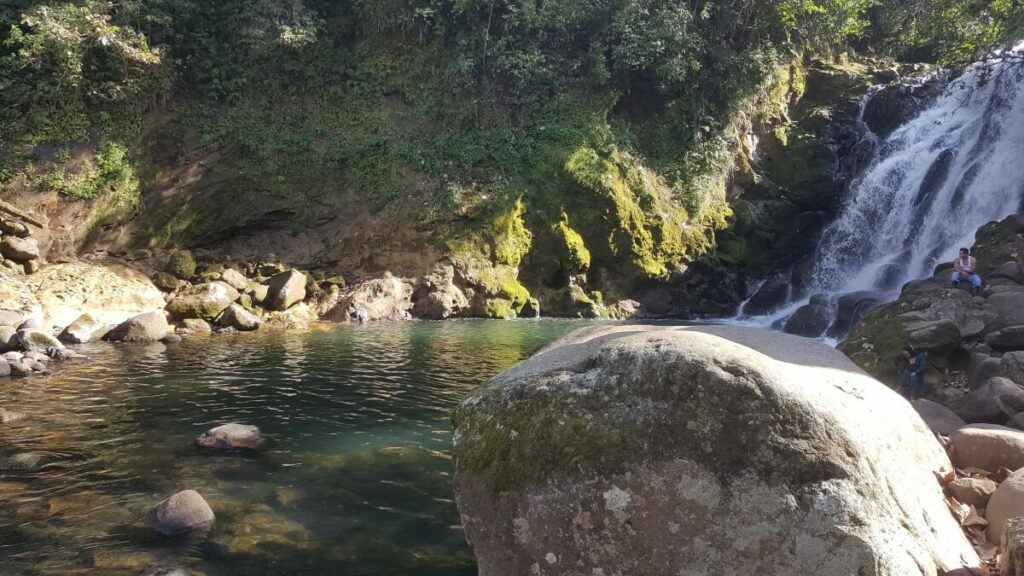 Eat mole. You must be hungry after some exercise. I recommend you head over to the downtown area and try the most popular dish in town:  It is delicious.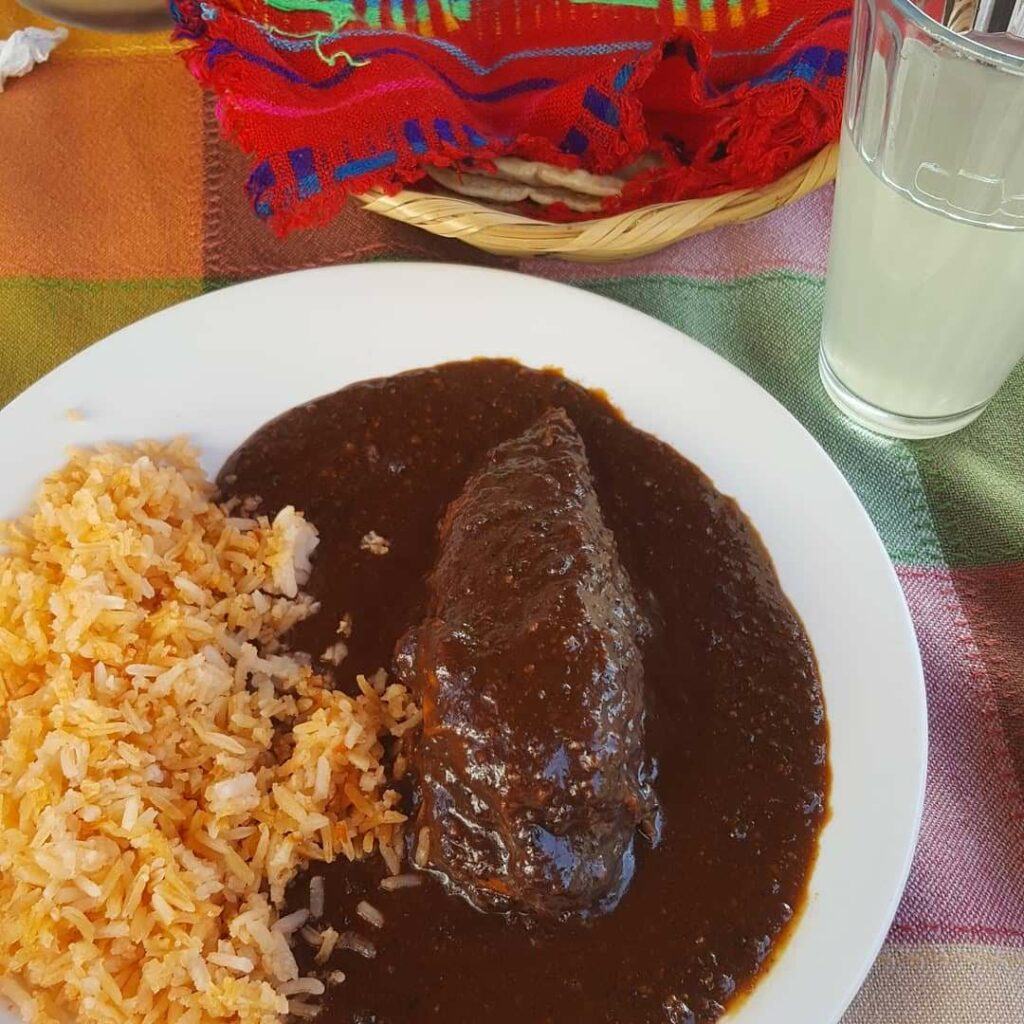 Museums. Even though Xico is a small town, it has several museums you can visit. Two of the most popular ones are Museo del Vestido de Santa María Magdalena, where you can watch a permanent exhibit of the dresses worn by the town's patroness, and Museo del Totomoxtle, where you can watch all sorts of handicrafts made of corn husks. How cool is that?
Drink a torito. This drink originated in Veracruz in the early 1900s and consists of milk, rum/sugar cane alcohol, and fruits/grains like mango, peach, coconut, passion fruit, peanut, cajeta, soursop, and coffee.
Xico Historic Center. Take some time to stroll around the main plaza, the local church, and the various shops in the area. The small town looks fantastic at night.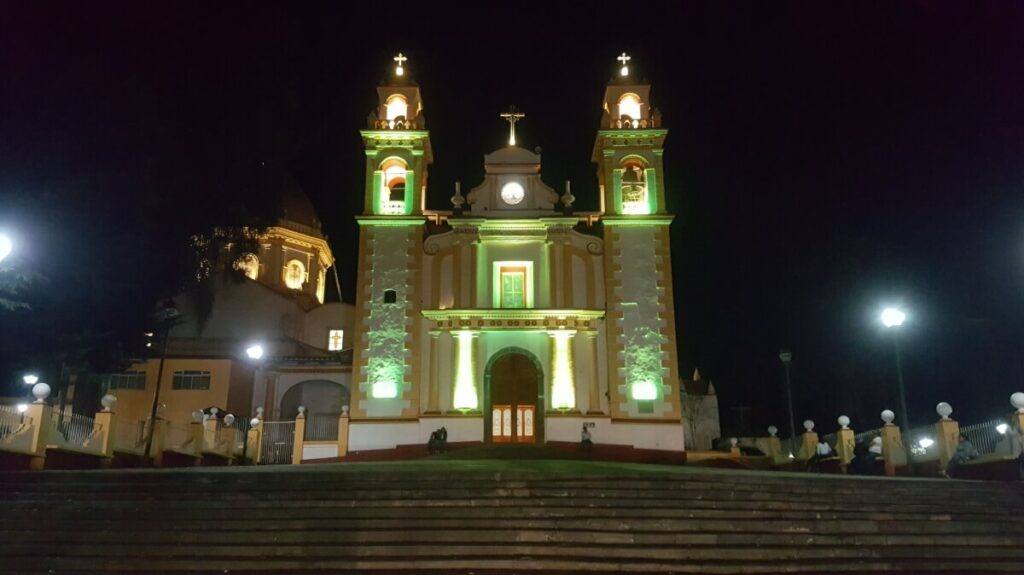 Stay at a cabin. There are several haciendas and cabins in Xico where you can relax from the hustle and bustle of the city. As I mentioned earlier, Xico is surrounded by nature. If you love taking pictures, you will love it here. This is the perfect getaway destination for couples and solo travelers.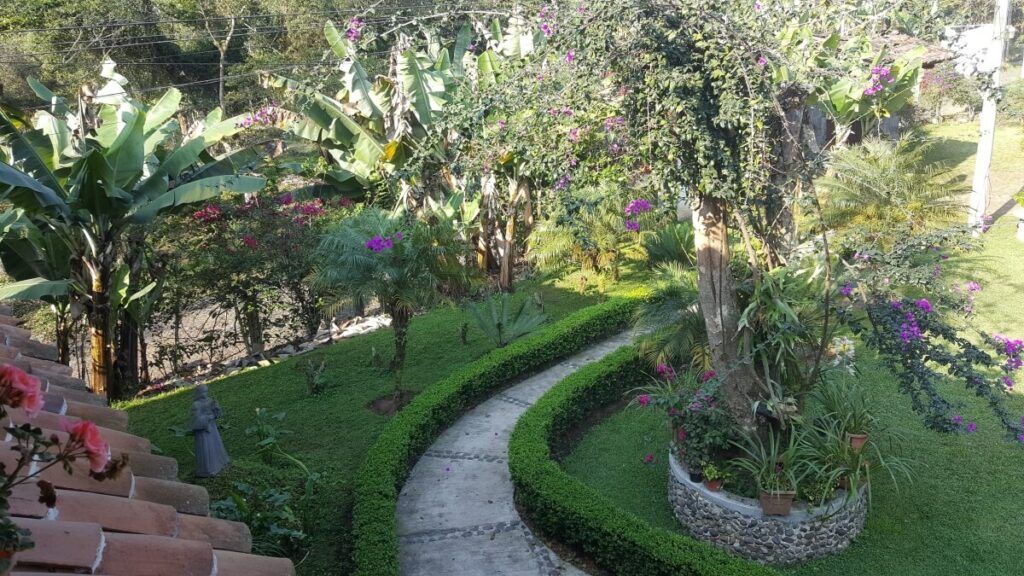 Day 3: Coatepec
Our next stop is Coatepec just a few miles away. This small town enjoys mild weather, which is ideal to grow coffee. In fact, did you know that Veracruz is among the top 3 coffee producers in Mexico along with Chiapas and Oaxaca? Among the best activities to do, we can mention: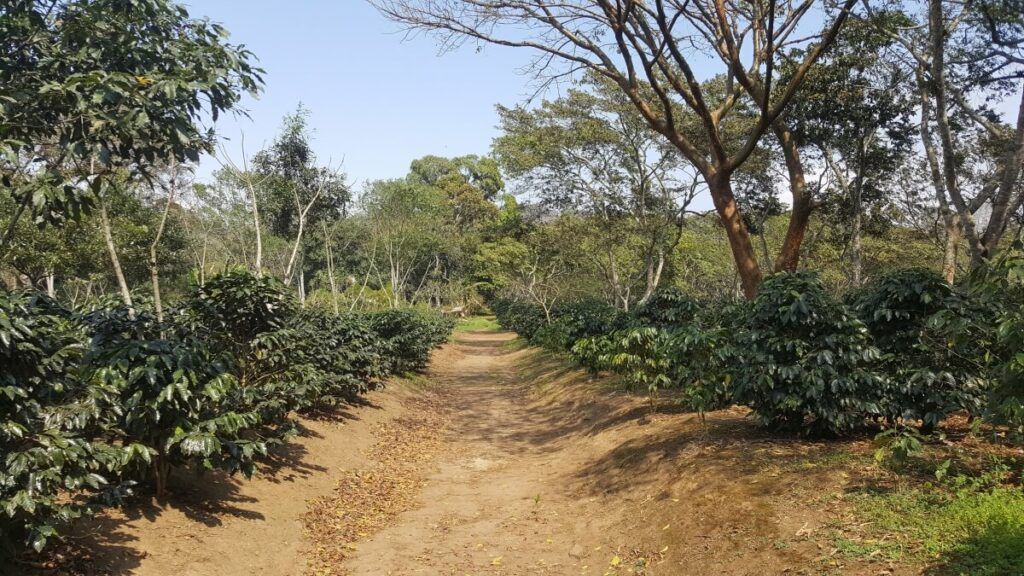 Coffee tour. No visit to Coatepec is ever complete without immersing yourself in the local coffee culture. A couple of companies offer tours to the coffee plantations, a hacienda, and a coffee shop for some coffee tasting. How does that sound?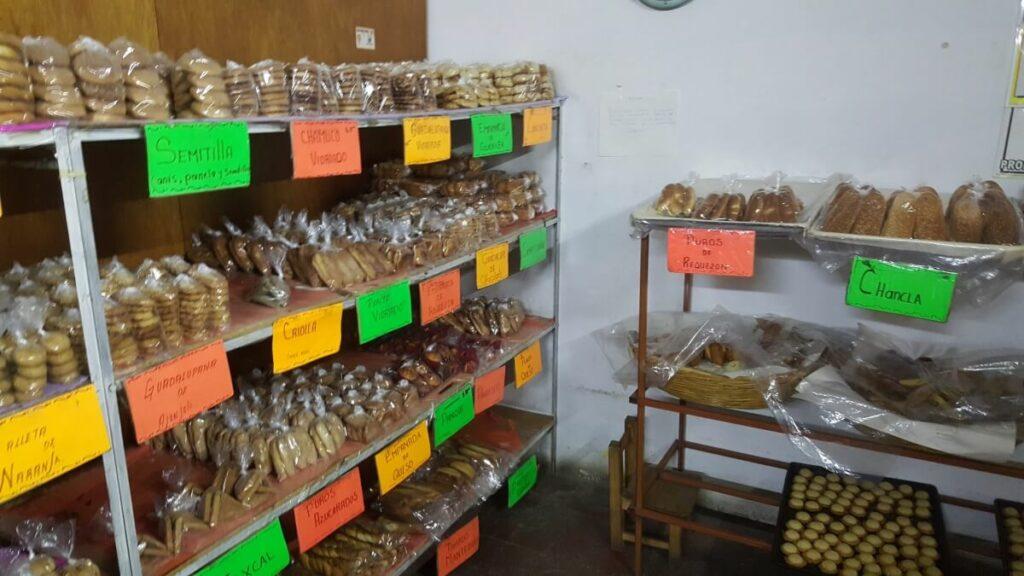 Try the local bread. Coatepec has several bakeries that make delicious bread to pair with your coffee. The most famous bakery is El Resobado, and it's open 24/7.
Museo del Café. If you took the coffee tour, you can skip this one. If you decide to go, you will learn about the coffee-making process and even participate if you want to. However, the tour around the facilities is much shorter than the coffee tour we mentioned above.
Museo Jardín De Las Orquídeas. In this museum, you will be able to see a collection of more than 2,000 orchids. You will learn about the cultivation process, and you can buy some flowers at the end. Highly recommend.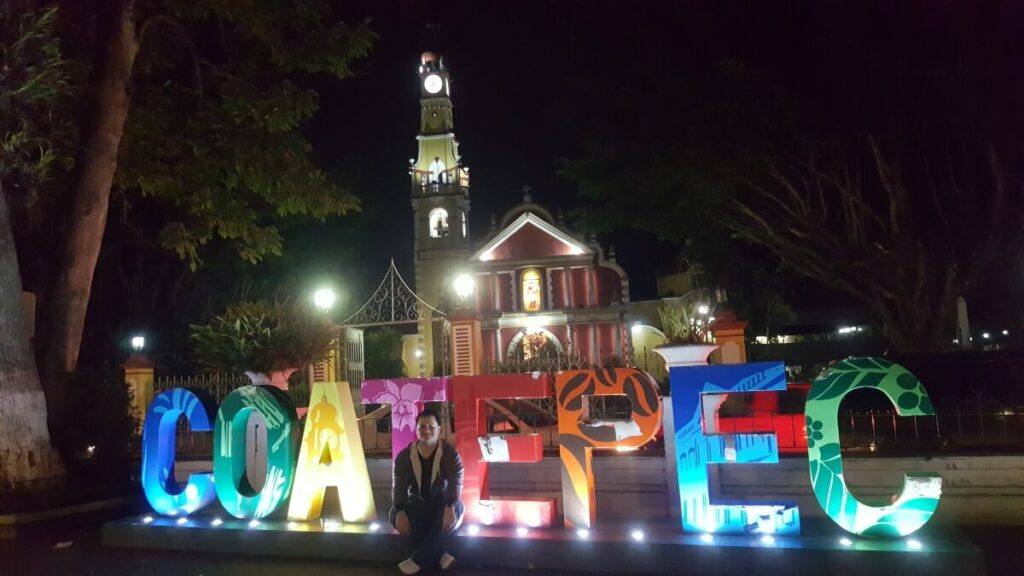 Coatepec Historic Center. Don't forget to stop by the city hall, the church, and the plaza. Get lost in the streets and admire the colorful architecture. There are lots of photo ops for your social media.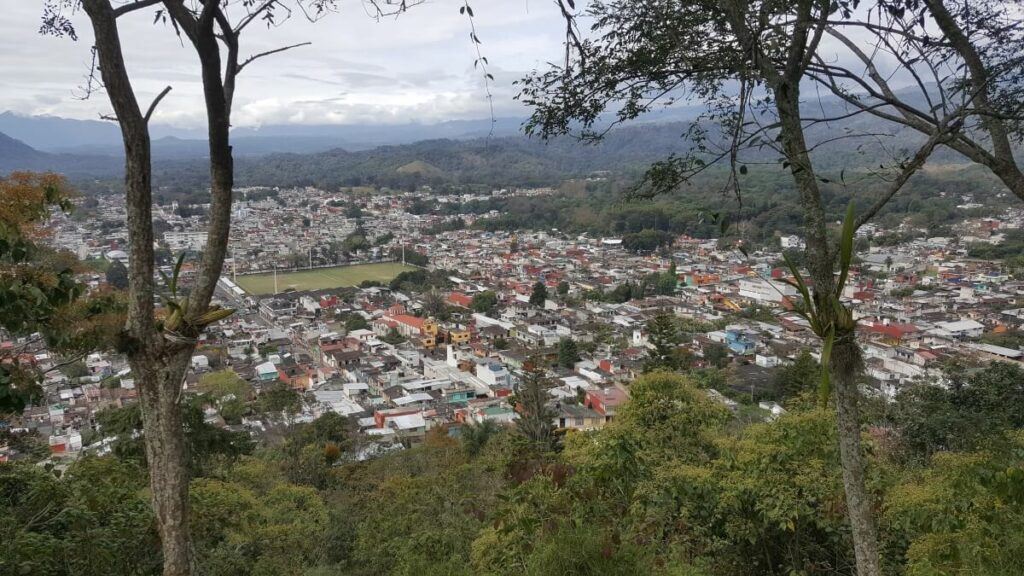 Cerro de la Culebra. There is a lookout with a big statue at the top of a hill. You can get there on foot or by car. The view is breathtaking!
Ride the trolley. On weekends and holidays, you can ride the local trolley around town. You will get to learn a little history about Coatepec and admire various points of interest. The kids will love it!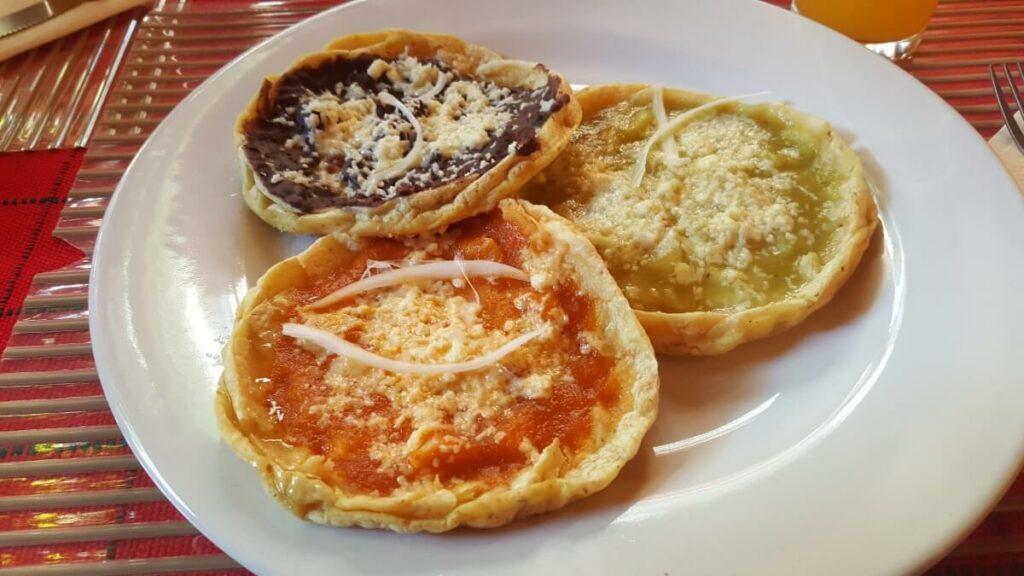 Local cuisine. Make sure to try the local dishes like picaditas, mole, cecina (a kind of dried beef), and tamales. To pair them up, there is nothing better than a zarzaparrilla, a refreshing drink made from smilax.
Day 4: La Antigua and Veracruz City
It's our 4th day in Veracruz, and it's now time to visit La Antigua on our way to Veracruz City. This small town is where the Spanish conqueror Hernando Cortés set foot on Mexican soil for the first time. Below are some activities you can do there: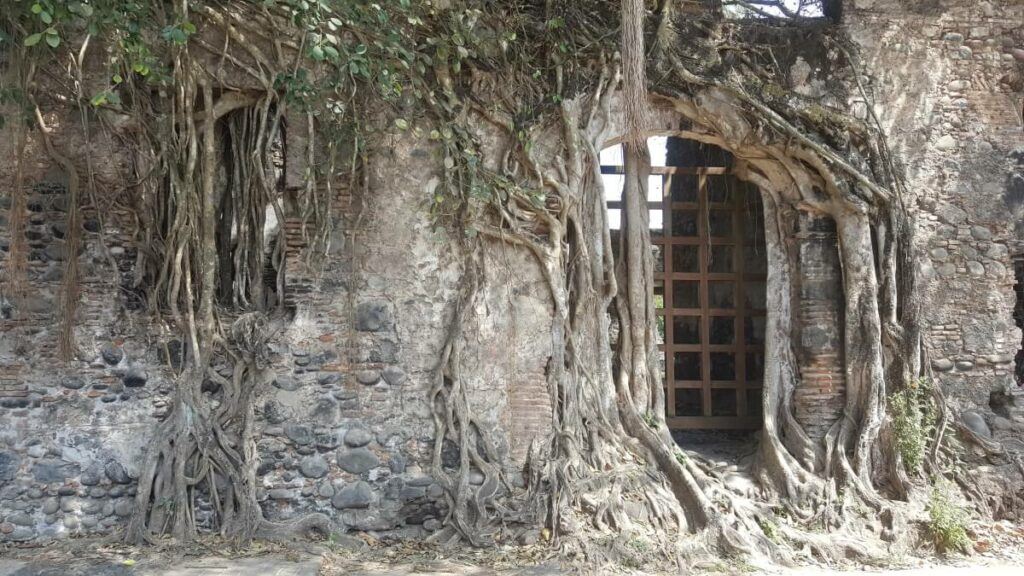 Casa de Cortés. Although technically speaking Cortés never lived in this house, it is one of the oldest buildings in Mexico. It dates back to the 1500s. It is amazing how the ruins blended in with nature. It's a magical place indeed.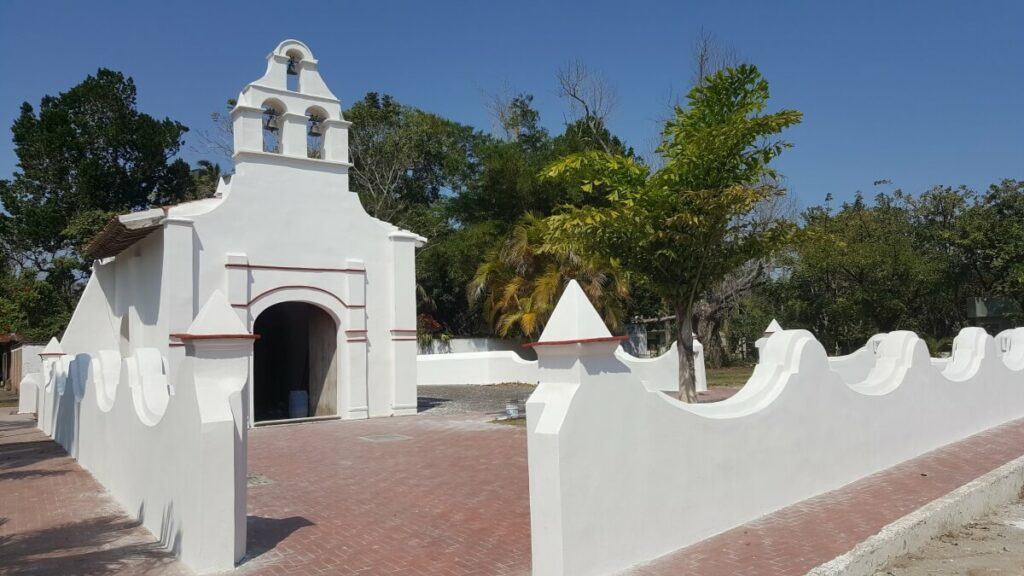 Ermita del Rosario. This small white building is the first Catholic church on the American continent.
La Ceiba. According to locals, this huge tree is where Cortés anchored his ships. Even if that's not true, this tree is amazing to look at.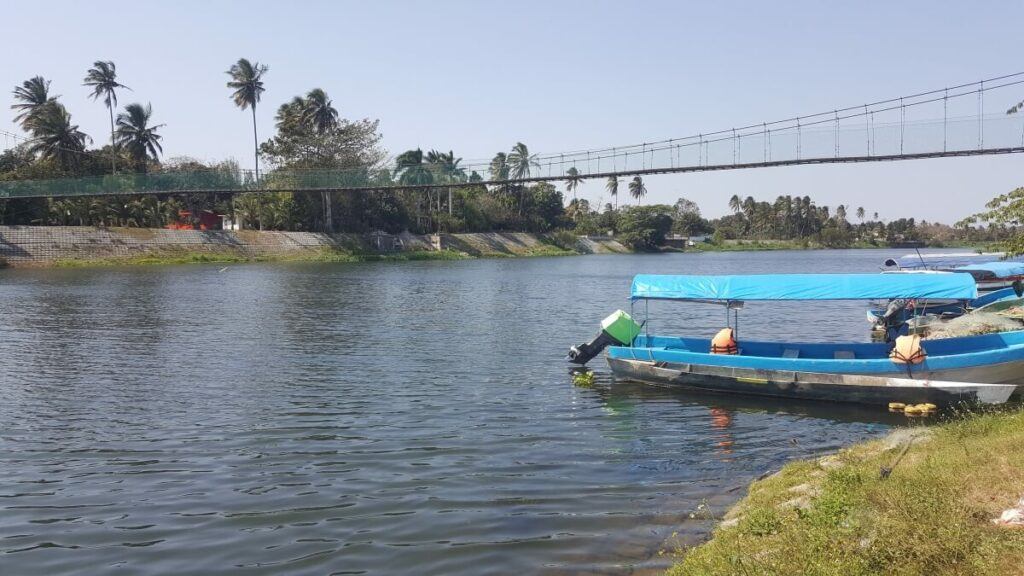 Antigua River. As you continue walking, you will eventually reach the Antigua River. There is a hanging bridge that crosses it and underneath, you will find several fishermen offering you a ride. They can take you to the point where the river empties into the Gulf of Mexico. On the way back, there is a crocodile farm where you can stop by if you desire to do so.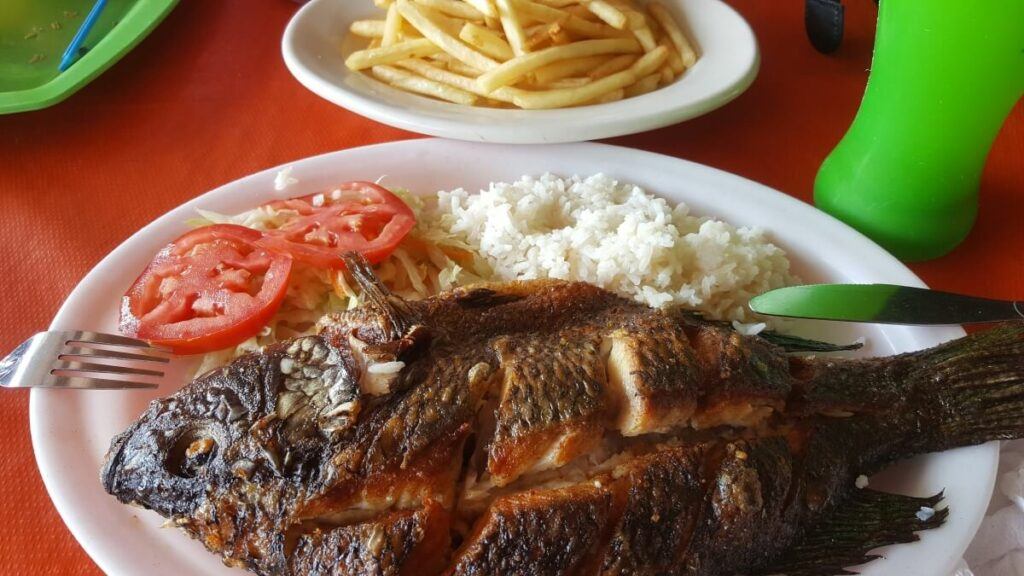 Eat fresh fish. There are several restaurants along the river where you can eat fresh fish like bass and shad. My recommendation is the pescado zarandeado, which is fish with hot peppers, capers, oregano, and some other spices. Ask for a table on the edge of the river. Eating with a view inspires anybody, doesn't it?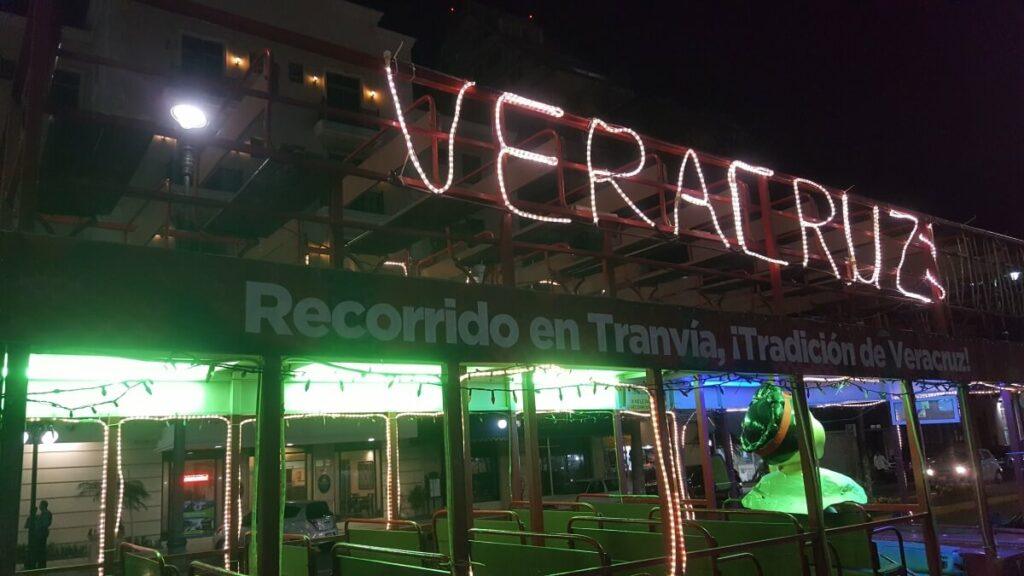 Trolley. Time to leave La Antigua and head over to Veracruz. Once you check in at the hotel, I recommend you go to the boardwalk and take the trolley. They will show you the most important places in the city. I recommend you do this at night to avoid the sun. Veracruz is hot most of the year.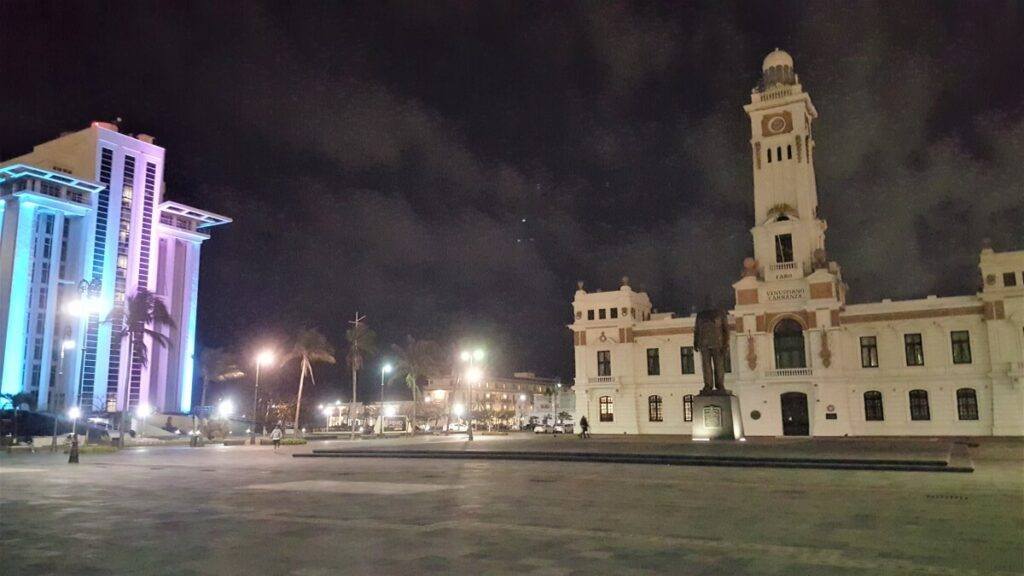 Malecón. Veracruz has one of the longest boardwalks in Mexico. You will find important buildings there like the Faro de Venustiano Carranza, the Pemex Tower, and the Veracruz letters. You can also find food stands that sell corn, chips, sodas, and other snacks. Locals and foreigners alike love to walk there at night to catch some fresh air.
Day 5: Veracruz City
On our fifth day, we will devote our time to tour Veracruz City. Let's see what we can do:
Eat a volován. Volovanes are some kind of puff pastry bread filled with cheese, ham, crab, tuna, pineapple, sausage, mushrooms, and other fillings. They're delicious and cheap. You can find them on every corner.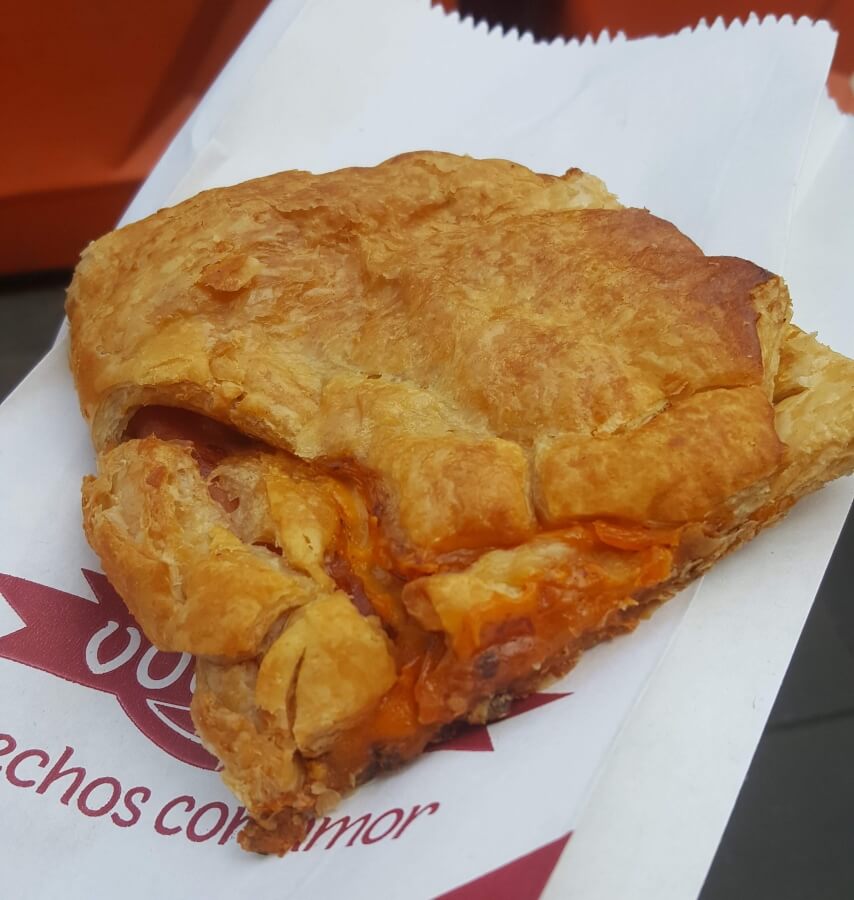 Visit San Juan de Ulúa. This ancient building was a fortress and a prison for many years. Legend has it that it was impossible to escape alive. The famous thief Chucho El Roto, the Mexican Robin Hood, was imprisoned here.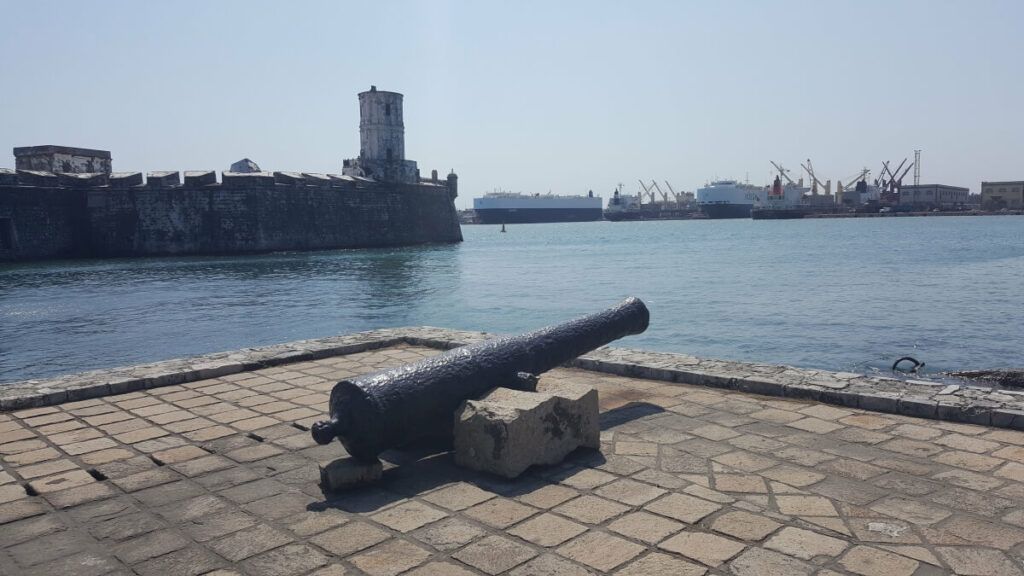 Mandinga. Mandinga is a lagoon a few miles away from Veracruz City. You can ride a boat at one of the various restaurants in the area and eat fresh fish and oysters.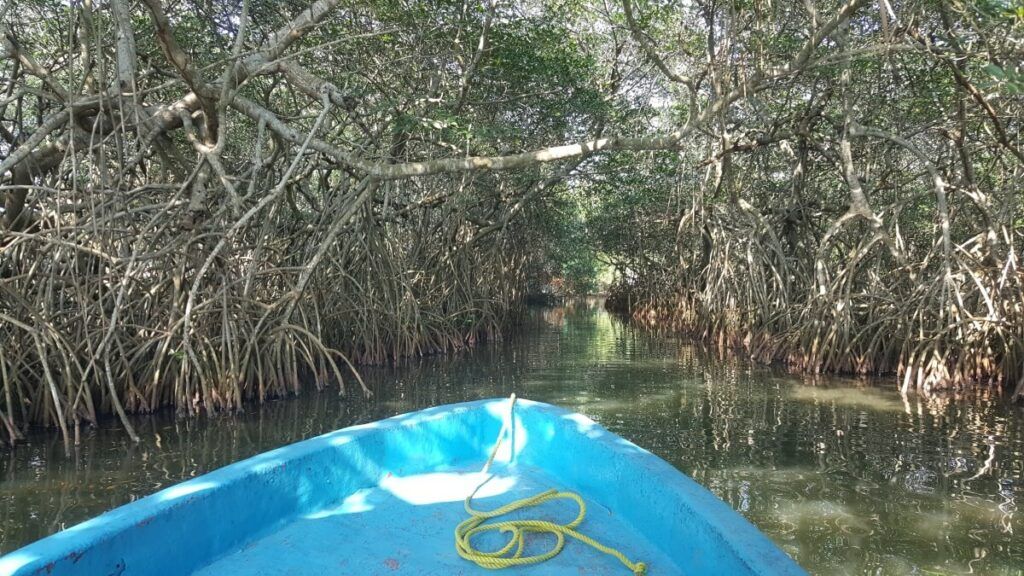 Veracruz City Historic Center. Visit the Zócalo (main square), the City Hall, the church, the former train station, the Civil Registry, and the Navy building. Veracruz City has a lot of whitewashed buildings that look great in photos.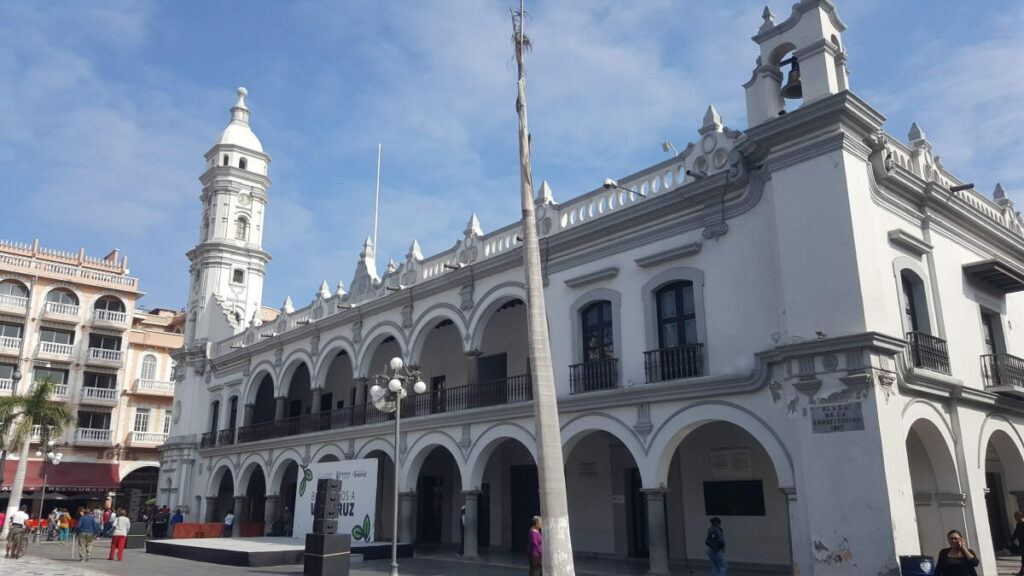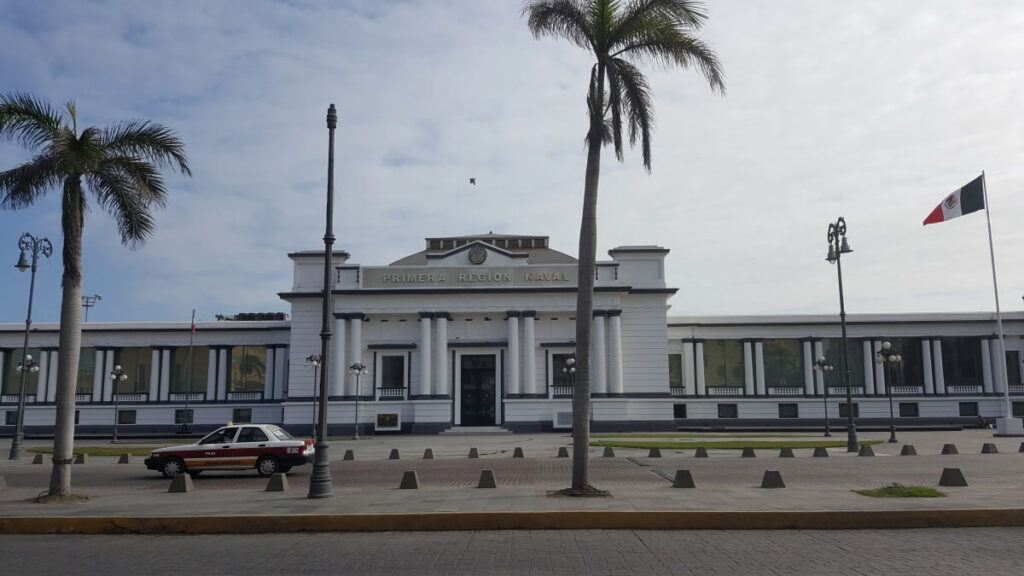 Nieves Güero, Güera. This is the place to go to when craving a sorbet. They have an ample variety that includes soursop, mamey, strawberry, lemon, coconut, peanut, vanilla, hibiscus, and many more flavors.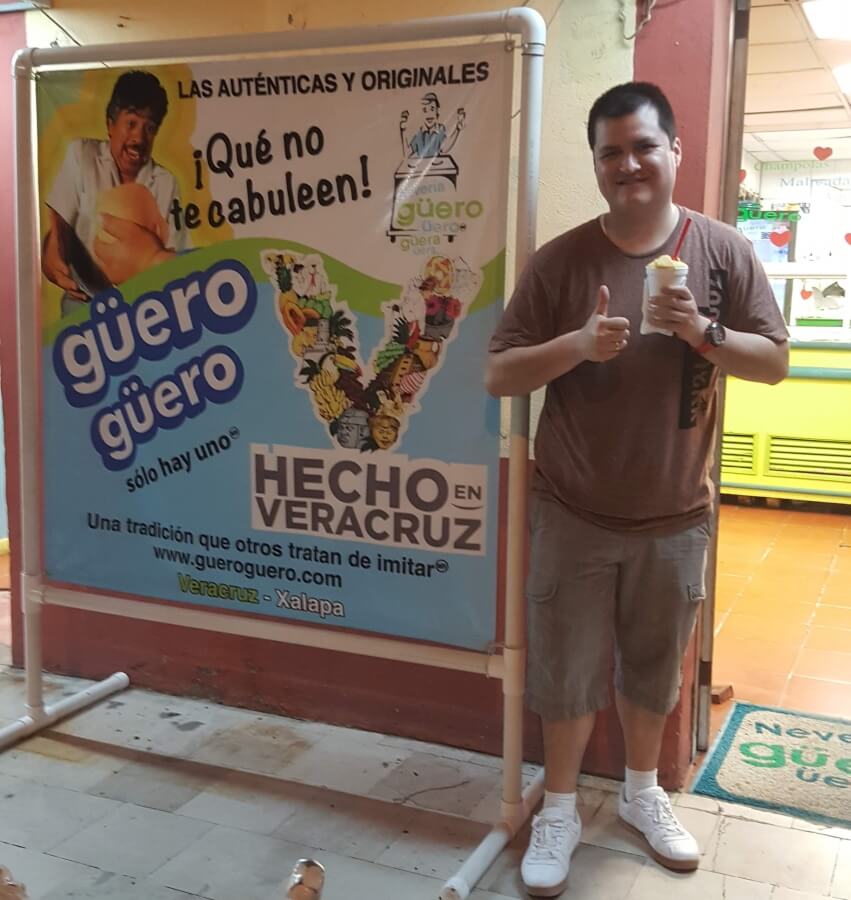 Mercado de Artesanías Miguel Alemán Valdés. If you want to buy typical clothing, magnets, keychains, and other handicrafts, this is the place. It's right next to the malecón.
Danzón night. Locals gather at the Zócalo on Tuesdays, Thursdays, and Saturdays around 7 p.m. to dance to danzón. You can see people of all ages dancing to the rhythm of this dance of Cuban origin. You can even participate if you dare.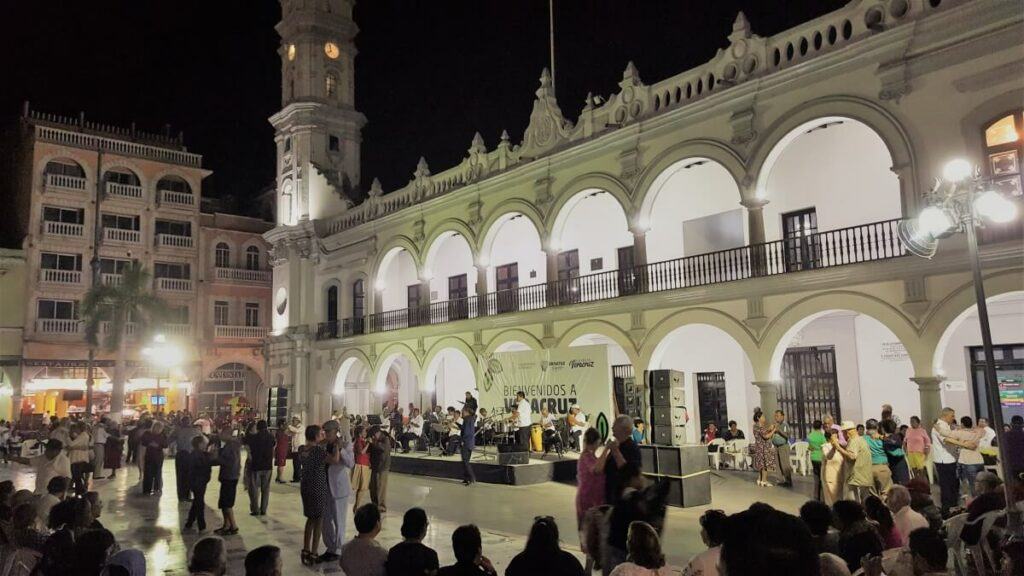 Day 6: Veracruz City and Archaeological Sites
This is our last day in Veracruz. What should we do? Here are some ideas:
Gran Café de la Parroquia. This is the most well-known coffee shop in town. The specialty is the café lechero, which is coffee with milk. I recommend you also order a bomba, a kind of sweet bread with beans and cheese. Thank me later.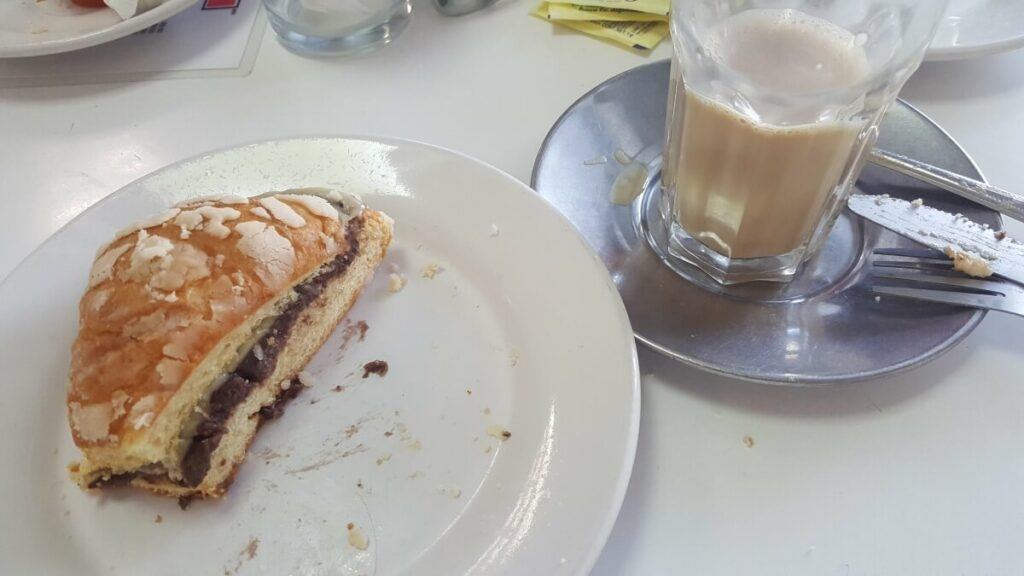 Throw the coin. Right next to the malecón, you will see a group of young shirtless men known as sacamonedas. They pick up whatever coins the tourists throw into the water.
Cempoala and Quiahuiztlán. These two archaeological sites are located a few miles away from Veracruz City. The latter is the only pre-Colombian cemetery that remains up to date.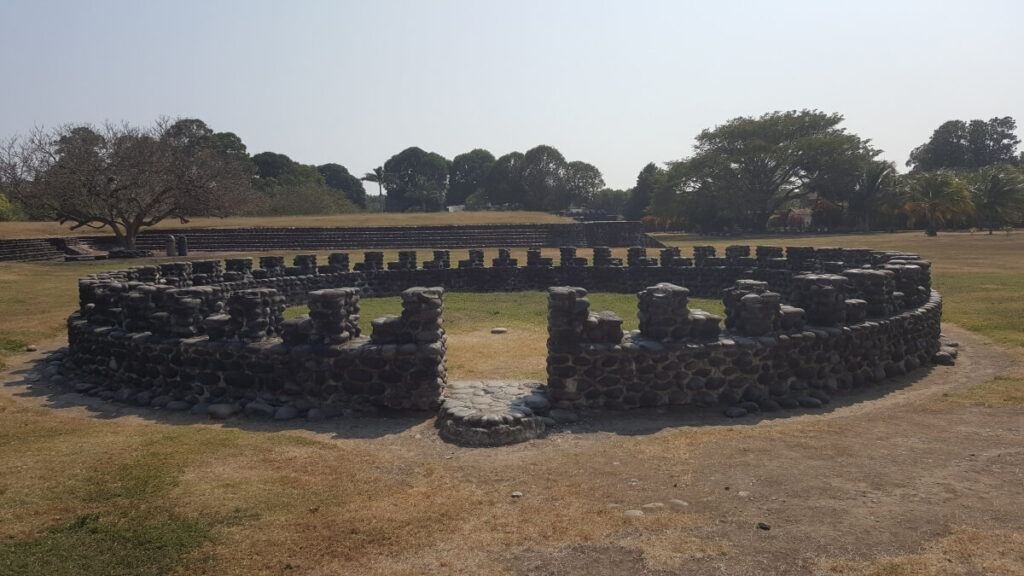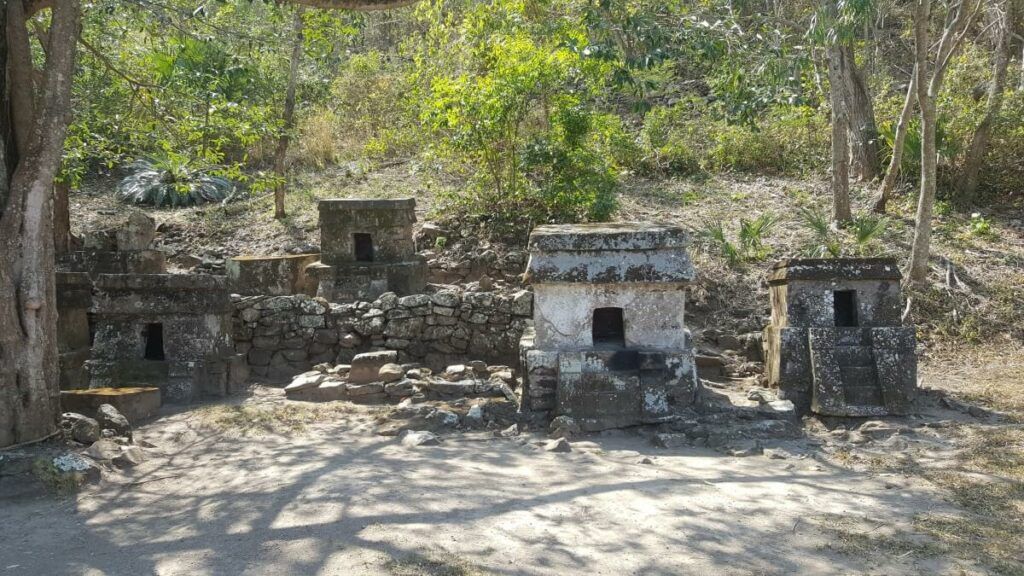 Mercado Hidalgo. You must be hungry after so much walking. I recommend you head over to Mercado Hidalgo and have some tacos dorados, picaditas, soup, or seafood.
Aquarium and Wax Museum. Veracruz has the largest aquarium in all of Mexico. Right next to it, you can visit the Wax Museum with figures of famous actors and singers.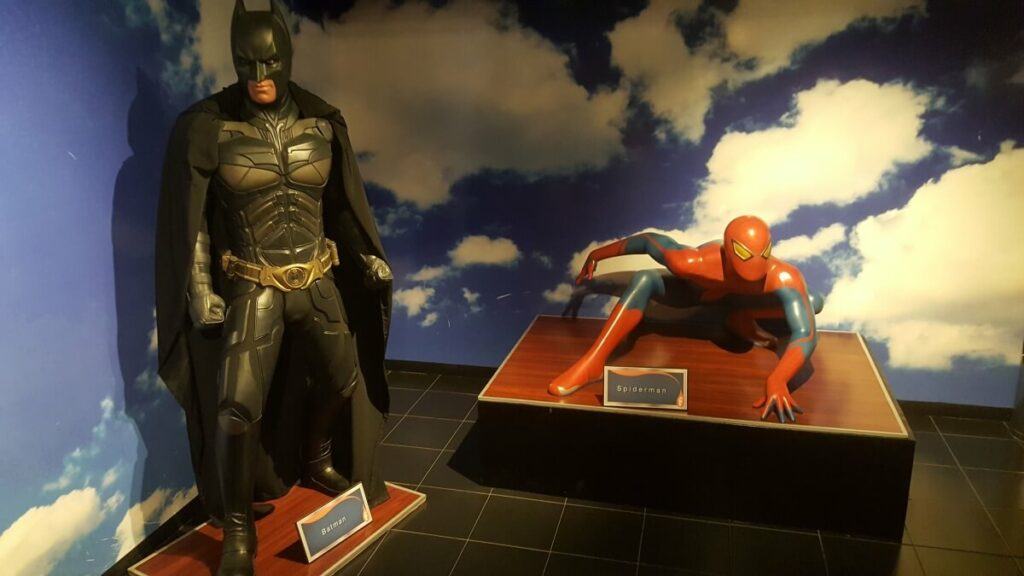 Walk around the Historic Center. Veracruz City takes on a different light at night. Admire the architecture or just relax on a bench. If you haven't bought any souvenirs or need more, the market by the malecón closes late.
Best Time to Visit
The best time to visit Veracruz, in terms of weather, is between November and April. Try to avoid summertime when heat and humidity are at their highest point.
The city faces nortes, which are strong winds from the north, during February. When that happens, navigation is suspended by the Port Captain. Consider this if you're planning to take a boat tour, hit the beach, or do some outdoor activities during those dates.
To experience Veracruz at its finest, you have to visit during the Carnival. It takes place the week before Ash Wednesday.
How to Get There
Veracruz is a huge state, so I will be focusing on Veracruz City here. The airport that serves this city is General Heriberto Jara International Airport. It is located 12 km (7.45 miles) from downtown. The drive takes roughly 20-23 minutes.
The airport is connected to major domestic destinations such as Mexico City, Guadalajara, and Monterrey. The only international destination is Houston operated by United.
Some bus companies that serve Veracruz are ADO, OCC, Estrella de Oro, Autobuses Unidos, Autobuses Cuenca, and Transportes Regionales Veracruzanos.
How to Move Around
Once at the airport, you have to take a taxi to go downtown (or your destination, for that matter). The ride will cost you around 300 pesos ($15). The other option would be renting a car. There are several rental agencies to choose from.
The bus fare is 9 pesos ($0.45). You can check the routes by downloading the Rutas Veracruz app.
Taxis are not metered. The minimum fare is 30 pesos ($1.50). Before getting in the taxi, you will have to negotiate the price, which can be as high as 200 pesos ($10) depending on the distance traveled.
Uber is recent in Veracruz. However, there aren't many vehicles available, which leads to long wait times.
Where to Stay
Many visitors stay in Boca del Río, which is part of the Veracruz metroplex. It is the modern part of town. There are many lodging options available for all budgets and preferences.
However, you can also stay in downtown Veracruz, close to the malecón. If you're planning to visit during the Carnival, make sure to book your room in advance! Rooms fill up fast everywhere.
Whatever you decide, I recommend using Booking to find the best prices.
Where to Eat
There are many options to choose from. Whether you're looking for cheap eats or something fancier, you will find something that fits your needs. Some places I recommend are:
Mercado Hidalgo ($). A market in the downtown area with lots of affordable dishes. If you want cheap seafood, this is the place. Address: Av. Francisco I. Madero, Centro, 91700 Veracruz, Ver., Mexico.
Volovanes ($). Volovanes are a kind of pastry stuffed with beef, cheese, or other ingredients. You can find them on every corner. They're cheap and delicious.
Los Portales ($$). In the main square, you will see the portales (a building with arches). They host several restaurants that offer different dishes like burgers, pizza, tacos, and cocktails. They have live entertainment at night. Address: Miguel Lerdo de Tejada, Centro, 91700 Veracruz, Ver., Mexico.
Gran Café de la Parroquia ($$). This iconic restaurant serves pastries and delicious coffee, among other things. Try the bomba (a kind of pastry with beans, cheese, or eggs) and the café lechero. Address: Av. Valentín Gómez Farías 34, Faros, 91700 Veracruz, Ver., Mexico.
Suggested Budgets
If you're backpacking, you're looking at around 1,000 pesos ($50) per day. This includes accommodation at a hostel/cheap hotel, a combination of street food and home-cooked food, local transportation (buses/subway), and a few attractions per day (museums, parks, etc).
A mid-range budget is around 1,750 pesos ($87.50) per day. This includes accommodation at a 2-star hotel/Airbnb, cheap restaurants, a few more attractions than the backpacker budget, and a taxi if need be.
Finally, if you don't want to limit yourself, then a luxury budget will cost you at least 4,300 pesos ($215) per day. This includes staying at a 4-star hotel, eating at nice restaurants, taking taxis/Uber everywhere, and taking tours/guided trips.
Keep in mind these figures are just estimates. Some days you will spend less, while others you will spend more. This will give you a foundation to plan your budget and adjust it as necessary.
For your convenience, I created a table comparing the budgets we mentioned above. The prices are in Mexican pesos (20 pesos=$1)
| | | | | | |
| --- | --- | --- | --- | --- | --- |
| | Lodging | Meals | Transportation | Attractions | Average Cost Per Day |
| Backpacker | 200 | 300 | 100 | 400 | 1,000 |
| Mid-range | 500 | 450 | 200 | 600 | 1,750 |
| Luxury | 1,200 | 1,500 | 400 | 1,200 | 4,300 |
Tips for Saving Money
Looking for ways to save money? Then I recommend you follow these tips:
Stay at a hostel or use Couchsurfing (an app that connects travelers looking for free lodging).
Eat street food. Food stands are easy to find and are an affordable option. Other excellent options are visiting the city markets or mall food courts.
Walk and use public transportation as much as possible.
For cheap souvenirs, head over to the local markets or the aquarium plaza in Boca del Río.
Free attractions include the malecón, churches, parks, and markets.
Visit the main square of the city/town you're in and you'll likely find something going on. In Veracruz City, for example, the locals gather several times a week to dance to danzón. It's free!
How to Stay Safe
Veracruz is a huge state. Generally speaking, we could divide into two parts: the north and the south. The north includes Veracruz City and is safe, for the most part. When staying in Veracruz City, choose a hotel close to the malecón or in Boca del Río.
The south part is where you have to be more careful. The locals told me that violence and crime are more common in the area closest to Tabasco.
Do not drive out of town at night. If you're not an experienced driver, skip the sierra and stick to flat toll roads.
Use common sense and avoid bringing expensive stuff along. Keep your possessions with you at all times. Avoid dark streets and alleys.
If you ever find yourself in an emergency, dial 911.
Don't forget to buy travel insurance! Better safe than sorry.
Apps to Download
To make the most out of your trip, I recommend downloading the following apps:
Rutas Veracruz. Find the different bus routes and directions to your desired destination.
Uber. The most important rideshare service in Mexico.
Google Maps. Find driving directions and download maps for offline use.
Google Translate. If you don't speak fluent Spanish, then make sure you have this app.
TravelSAFE. Connect to an emergency hotline by just pressing the SOS button.
MyCurrency. Find the latest exchange rate to know how much something is costing you.
Tripadvisor. Learn about other travelers' experiences and recommendations for hotels, restaurants, and other places in town.
Busbud. Find bus schedules (when traveling to other cities) and book cheaper tickets online.
Travello. Find other travelers on the road and make new friends.
Conclusion
As you can see, there are tons of activities to do and places to visit. Your 6 days in Veracruz will go by fast!
Today we covered some ideas for your itinerary. Please consider distances and times when making plans.
Have you been to Veracruz? It's a place full of history and culture. It has a little bit of everything for everyone.
As always, feel free to leave your comments and questions in the comments section below, and I will get back to you as soon as possible. Bon voyage!
Book your trip now!
Book your flight
The first thing you have to do is find cheap flights. But where do you find those? There are many search engines, but the one I highly recommend is Skyscanner. Here you can compare fares from all over the world and pick the one that suits you best.
Book your accommodation
The next thing you have to do is secure your lodging. Whether you prefer a hostel, a guesthouse, a B&B, or a hotel, you can find them all on Booking. You can find lodging of all kinds ranging from cheap to expensive and somewhere in between. Many people have scored good deals using it.
Another popular option is Hostelworld. This website focuses on hostels as opposed to hotels.
Book a tour
In some places, you might want to hire a tour. Not all places are equally accessible to visit by oneself. It helps enormously when you visit with a local guide who can show you around and answer any questions you might have…all in your native language. My to-go place is Viator as they offer tours of all kinds and have a presence all over the world.
Rent a car
Public transportation is usually cheaper than renting a car, but it's sometimes more complicated and time-consuming. That's a reality. In some cases, it's more convenient to rent a car. My recommendation is Rentalcars.com. Here you can compare rates and choose the one that fits you best.
Book your bus tickets
You can save money by booking bus tickets online. My favorite site to do this is Busbud.
Get travel insurance
Never travel without a travel insurance policy, especially during these days! Travel insurance can save your life. My recommendations are World Nomads and Insured Nomads. Both companies cover COVID-19 related incidents, which is crucial these days.
More resources
Just click on the "Plan your trip" tab at the top of this page, and you will find more resources like getting Mexican insurance for your foreign car, buying travel accessories, and learning Spanish. And, of course, don't forget to check back often to read about more tips on Mexico travel.