Have you ever visited Cancún? If so, who did you go with? Cancún with friends can be one of the most fun experiences ever and should be on your Mexico bucket list.
The first time I visited Cancún was right after graduating from college several years ago. It was a very memorable trip. Not everything went according to plan, but that didn't matter. That's life.
Well, to be honest, we didn't do much planning. When we're in our early 20s, we tend to be more spontaneous and just live the moment. Planning can be a tedious, boring task so we avoid it as much as possible, although sooner or later we find out it's better to do it.
If you have an upcoming trip with friends, you will find this interesting. I will share some ideas with you that will come in handy. Let's get started!
Why Cancún?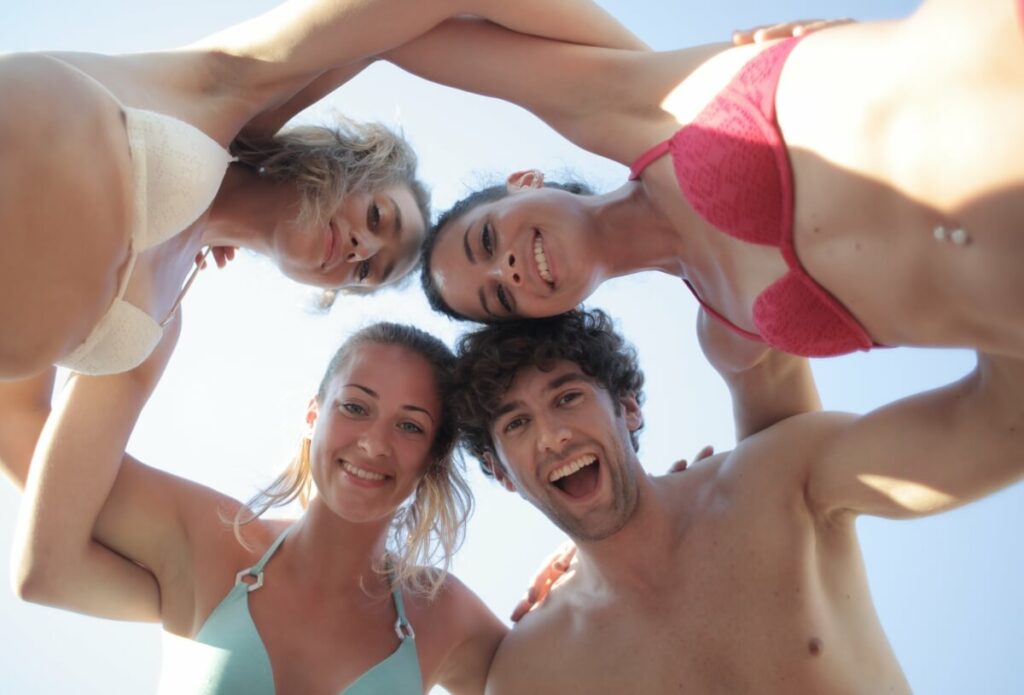 You can never go wrong with Cancún. It has lots of pristine beaches, water-related activities, vibrant nightlife, top-notch resorts, and everything you need for a perfect trip.
Cancún is the perfect setting for friends, families, couples, solo travelers, and everyone else in between. No wonder it's one of Mexico's most visited destinations every year.
Are you into the party scene? Well, Cancún has many options to choose from. You can find different clubs and bars where you can party all night long. The night is young, isn't it?
Maybe you're a little more conservative or maybe you're like me in the sense that clubs aren't your thing anymore. No problem! You will always find something to do with your group of friends. There is a world of possibilities.
It doesn't matter if you're in your 20s, 30s, 40s, 50s, or beyond. At the end of the day, age is just a number. Don't let this deter you from traveling with friends. I've seen people from different age groups do it and I can tell they've had the time of their lives. It's not just for spring breakers or "young" people.
What to Do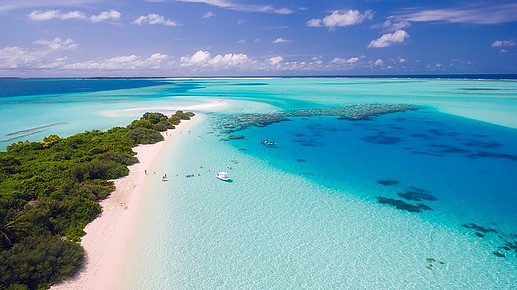 Hit the beach! Some of the most visited beaches are Playa Delfines, Playa Tortugas, Playa Caracol, Playa Langosta, Playa Gaviota Azul, Playa Las Perlas, among many others. You can swim, surf, snorkel, engage in other water sports, play volleyball, or just lie down and relax. It's up to you.
Swim with dolphins. Dolphins are some of the gentlest animals on Earth. Can you imagine swimming and interacting with them? You can do that in Cancún. Some famous venues include Dolphinaris Cancún and Delphinus Punta Cancún.
Visit a theme park. Ziplines, amphibious vehicles, underground rivers, caverns, and lots of adventure for adrenaline lovers! Options include Xplor, Ventura Park, and Selvática Cancún. But don't worry. If you're not an adventurous person, you can also find other parks like Xcaret and Xel-Ha. There are no excuses.
Go snorkeling. Cancún is one of the best places to practice this sport. Would you like to snorkel in a shipwreck site or visit an underwater museum? What? Can you do that in Cancún? Why, yes!
Visit Isla Mujeres. This island is barely 4 miles away from Cancún. You can tour this small, picturesque place on a golf cart, bike, or even on foot. You will love the laid-back atmosphere around you.
Go on a pirate tour! You can enjoy an open bar, dinner, games, dancing, and even watch a pirate show! How awesome is that?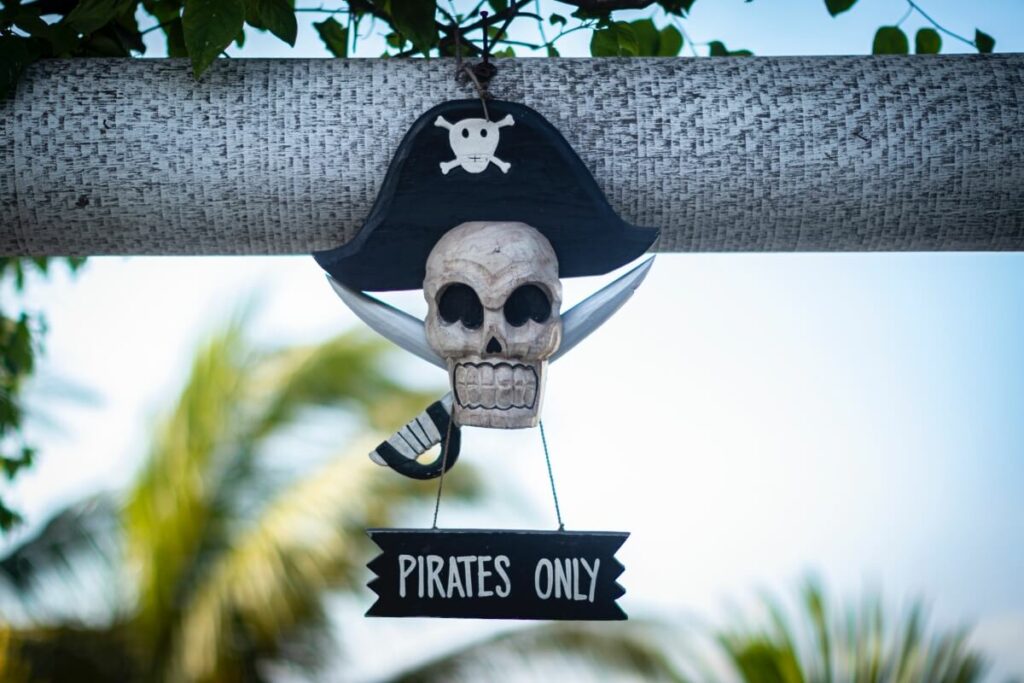 Take a catamaran cruise. This is perfect if you just want to relax and admire the views or practice other water-related activities like snorkeling. Oh, and some cruises offer dinner during sunset. A win-win.
Go shopping. Shopping options are numerous ranging from markets to trendy stores and something in between. Some of the best places to go shopping are Mercado 28 and 5ta Avenida. You can even negotiate prices at times!
Visit some Maya ruins. There are tons of Maya sites in the Yucatán Peninsula (which includes Cancún) with Tulum and Chichén Itzá being the most visited by tourists. Even if you're not a history buff, you will be impressed by the sights, not to mention you will find lots of wonderful photo opportunities.
Go party! The options are endless. The most famous club is probably Coco Bongo, where besides drinking and dancing, you can also watch a live show with impersonators and acrobats. A must-see!
==>Click here to book a tour now!<==
Where to Stay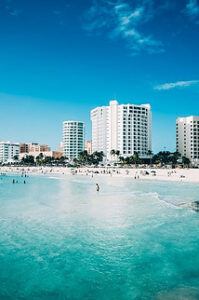 This will depend on several factors like how much you're willing to spend and what amenities you expect. You can go as frugal as you want or spend more and get more.
Most people stay in the Zona Hotelera District on Kukulcán Boulevard. There are hotels, hostels, boutique hotels, apartments, among other lodging options. Room prices can be as low as 250 pesos per night (around $14), with several hotels averaging 1,300-1,500 pesos ($70-$81) per night. The price, of course, depends on the time of the year you visit and how long in advance you book.
Another great option with more affordable prices is the downtown area. Prices are generally lower than the Zona Hotelera District. You can find hostels or even hotels that cost around 350 pesos ($19) per night. The only disadvantage or inconvenience I can think of is their distance from the beach. Although the downtown area is not that far, you will have to take public transportation or drive a car to get there. Other than that, it's a great option for cost-conscious travelers.
If money is not tight, you could consider staying at a resort. Some of them are even adults only. They don't have to be boring. Some of them offer sports activities, clubs, casinos, and night shows. Or if you want some tranquility, just head over to the spa and get a massage.
Resorts are more expensive with an average price of 5,000 ($270) per night. The services offered vary, so make sure to check what's included. They're the perfect lodging option if you just want to relax and not worry about planning a trip or making an itinerary.
Where to Eat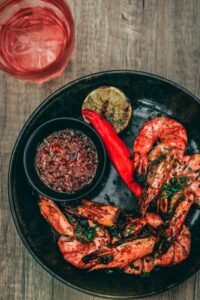 Being an international destination, Cancún's gastronomy is varied, including Mexican, American, French, Italian, Chinese, and Argentinian dishes. Seafood is delicious and abundant, but you can find a little bit of everything.
There are markets and restaurants with different price ranges. Most of them are located either in the Zona Hotelera district or the downtown area.
Our first recommendation is Parrilla Cancún ($$) downtown. It offers typical Mexican food in a traditional setting. It's beautifully decorated and the ambiance is phenomenal. They even have mariachi performances.
For seafood, you can head over to Bubba Gump Cancun ($$$). The restaurant's theme is the Forrest Gump film. If you love shrimp, you'll love this place with an ample variety of them.
Another great option for seafood but at more affordable prices is El Cejas ($$). It's located in Mercado 28 in the downtown area. They close early though, so no late dinner here.
If you're a carnivore like me, then you might want to drop by Ruth's Chris Steak House ($$$$) in the Zona Hotelera district. They offer USDA Prime steaks and even vegetarian options.
The truth is you don't have to break your bank to eat deliciously. Some cheap options include Lonchería El Pocito, Pescaditos, The Surfin Burrito, Que Gorditas, and Las Quekas. You can also find food trucks in Cancún. And don't forget the markets. Some of them include Mercado 23, Mercado 28, and Mercado Cancún. Just keep in mind that they close early, so they're good for breakfast or lunch only.
I highly recommend you use Foursquare or Yelp to look for options in your area. You will find something for sure. The problem will be deciding what to eat as you will find lots of delicious options.
Learn More About Cancún
If you would like to learn more about transportation, money-saving tips, safety tips, budgets, among other things, I recommend you check out this post. You will be able to better plan your trip.
Conclusion
What do you think? As you can see, there is a lot of things you can do in Cancún. It's one of those places you have to visit with friends.
It doesn't matter if you're 20 or 60, if you're into the party scene or not. Fortunately, Cancún has it all to make your vacations memorable. Mild or wild, you will find something to do with your group of friends.
On top of it all, you don't have to spend a fortune to have fun. Although it's generally pricier than other Mexican destinations, there's this common misconception that only rich people go there. That's not true. With the correct planning, you can score a good deal.
Have you visited Cancún? If yes, have you visited with friends? What was it like? Let me know in the comments below. Thanks for reading and see you soon!
Book your trip now!
Book your flight
The first thing you have to do is find cheap flights. But where do you find those? There are many search engines, but the one I highly recommend is Skyscanner. Here you can compare fares from all over the world and pick the one that suits you best.
Book your accommodation
The next thing you have to do is secure your lodging. Whether you prefer a hostel, a guesthouse, a B&B, or a hotel, you can find them all on Booking. You can find lodging of all kinds ranging from cheap to expensive and somewhere in between. Many people have scored good deals using it.
Another popular option is Hostelworld. This website focuses on hostels as opposed to hotels.
Book a tour
In some places, you might want to hire a tour. Not all places are equally accessible to visit by oneself. It helps enormously when you visit with a local guide who can show you around and answer any questions you might have…all in your native language. My to-go place is Viator as they offer tours of all kinds and have a presence all over the world.
Rent a car
Public transportation is usually cheaper than renting a car, but it's sometimes more complicated and time-consuming. That's a reality. In some cases, it's more convenient to rent a car. My recommendation is Rentalcars.com. Here you can compare rates and choose the one that fits you best.
Book your bus tickets
You can save money by booking bus tickets online. My favorite site to do this is Busbud.
Get travel insurance
Never travel without a travel insurance policy, especially during these days! Travel insurance can save your life. My recommendations are World Nomads and Insured Nomads. Both companies cover COVID-19 related incidents, which is crucial these days.
More resources
Just click on the "Plan your trip" tab at the top of this page, and you will find more resources like getting Mexican insurance for your foreign car, buying travel accessories, and learning Spanish. And, of course, don't forget to check back often to read about more tips on Mexico travel.