Now more than ever, we need to protect ourselves from whatever may happen when traveling abroad. That's where travel insurance comes in. Many people think of it as something unnecessary, but there's nothing further from the truth. A million things could go wrong, and the least thing you want is to get stranded in a foreign country away from home.
There are many companies out there, but the two I recommend are World Nomads and Insured Nomads. The best thing is these companies cover COVID-19 related expenses. Just click on the banners below and get your quote in minutes!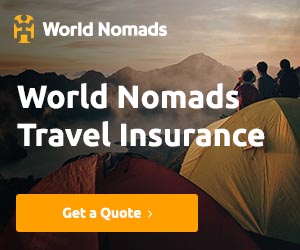 *Affiliate disclosure: I may earn a small commission out of each sale made from the links in this blog, but don't worry. This will not affect the final price you pay.