So you're an architecture lover, but modern architecture with all those steel and glass buildings doesn't appeal to you? No worries. The colonial cities of Mexico could be an excellent alternative. There are several of them throughout the country.
Or let's simply say you love that nostalgia feeling that emanates from old places. Each house, each plaza, each building is waiting to tell its own story and you're eager to listen.
Whatever your motive is, I highly recommend visiting these places. In this article, I will talk a little about some popular destinations within this realm, in no particular order. If it sounds like something that might interest you, please keep on reading.
For Starters, What Are Colonial Cities?
A short history lesson here. Mexico was a Spanish colony for approximately 300 years. It was named the Viceroyalty of New Spain. The Spanish Crown desired to expand its territory and to do this, it was necessary to build whole cities in the new world. That's why they built several buildings, churches, and plazas that reflected the Spanish style of those times. The lovely houses with balconies, flowerpots on their windows, white walls, terracotta flooring, and roof tiles that remain to this day tell us what life was like many years ago.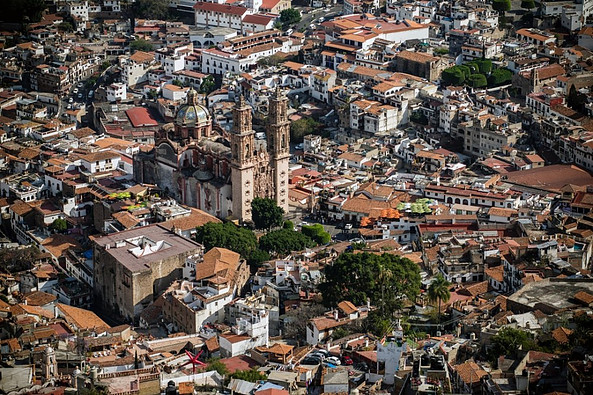 Colonial cities make us reminisce about those old times. Each government building, each plaza, each monument standing wherever you look is a vivid memory. Walking down those streets reminds us of who we are and why we're the way we are.
Simply put, colonial cities date back from Colony times. The government has tried to preserve the essence of these places and that's why it has enacted several laws to protect them from drastic changes.
That Sounds Boring!
Not at all! Each colonial city has something unique to it. They all share some similarities, but none of them are identical. Sure, you can find old buildings, churches, plazas and old houses in all of them, but you can do lots of different things either when traveling solo or with somebody else.
If you're into history, you will be mesmerized by all you can find. I love visiting museums and churches to learn about their history. The historic artifacts and all the art I see are beyond me. The good thing is you can find this everywhere!
But it's not all about history and art. There are places where you can ride hot air balloons, visit a vineyard, participate in parades, take a stroll in the woods, do some bird watching, take a legend/ghost tour, ride a cable car, explore an ancient mine, go zip lining or simply ride a trolley. Oh, and need I say you will be able to capture awesome pictures anywhere you go?
Whether there are only adults in your group or there are some kids, you will always find something to do. Have I caught your attention yet?
Okay, Give Me Some Ideas
Excellent! These are some colonial cites I recommend checking out:
Guanajuato City
San Miguel de Allende
Zacatecas City
Querétaro City
Oaxaca City
Puebla City
Mérida
The list above is in no particular order. Below I'll briefly describe each one.
Guanajuato City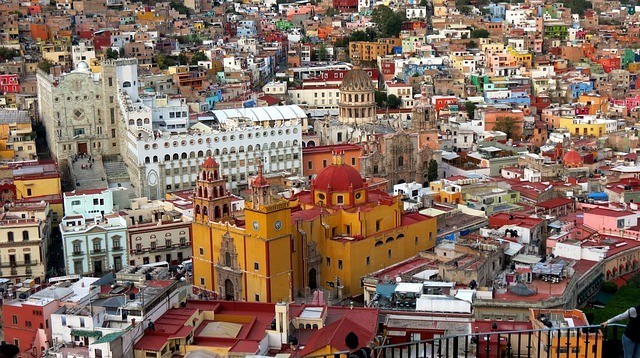 I think most Mexicans have visited this city at least once in their lives. It's one of my favorite spots. One of the main characteristics of Guanajuato is its alleys. They're everywhere! You can spend hours wandering through them, admiring the old houses all along, and taking lots of cool pictures. There is also an observation deck on top of a hill where you get a superb view of the city at night.
You can't miss out on callejoneadas! You will wander through the alleys, singing and dancing to the old Spanish style. It's a must if you visit. I also recommend planning a visit during the Cervantino Festival in October. The city hosts this art festival each year.
San Miguel de Allende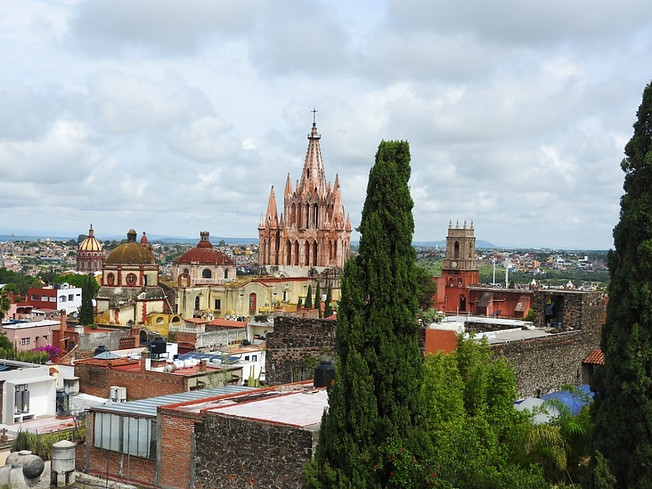 The icon of this city is undoubtedly its neo-Gothic style church in the city center, very different from other churches. This city was a pueblo mágico but was later upgraded to a UNESCO World Heritage Site due to its importance in the history of Mexico.
San Miguel is such a colorful, vibrant place with lots of boutique hotels and top-notch restaurants. If you visit Guanajuato City, you should try to make a stop here for a day at least. It's a 1.5-hour drive.
Zacatecas City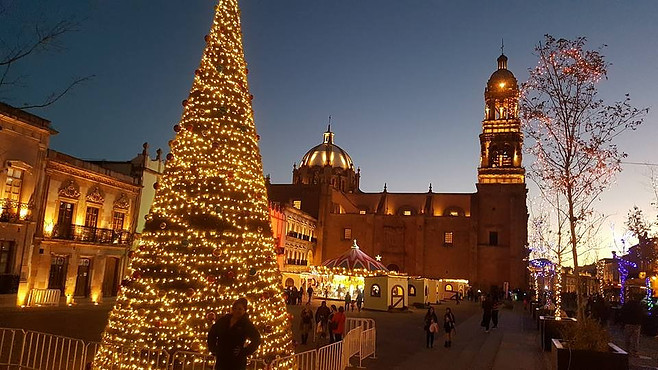 Another one of my favorites. Many parts of the city are on hilltops. That's why you'll find many streets with steep inclines.
Zacatecas City possesses a peculiar architecture that gives it a "European air". I'm not making this up. Many foreigners who visit say it resembles a typical European city.
Some important landmarks include an ancient mine and the Cerro de la Bufa. On the latter, you get a magnificent view of the city.
Oh, and Zacatecas City has callejoneadas just like Guanajuato City!
Querétaro City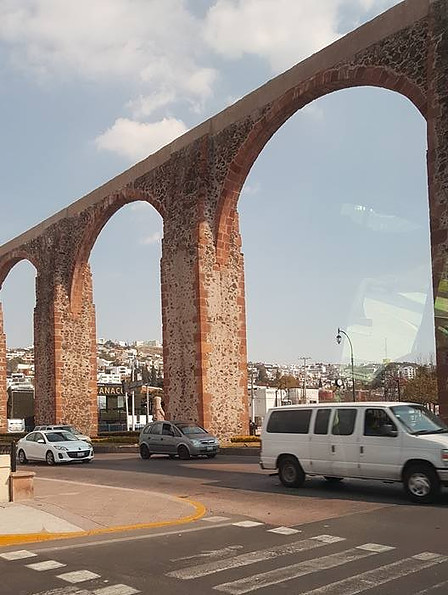 I would say its landmark is its quarry aqueduct. Just like other colonial cities, Querétaro City has lots of old churches and museums you can visit. Walk down its streets, soak in the architecture, or just sit down at a plaza. You can't miss visiting the Cerro de la Campana, an important landmark in Mexico's history. And don't forget to get your typical Mexican candies. I recommend the pedo de monja, a delicious dessert with chocolate.
There are a couple of pueblos mágicos close to Querétaro City. If you have time, make some room in your itinerary to visit Bernal and Tequisquiapan, some of Mexico's most visited pueblos mágicos.
Oaxaca City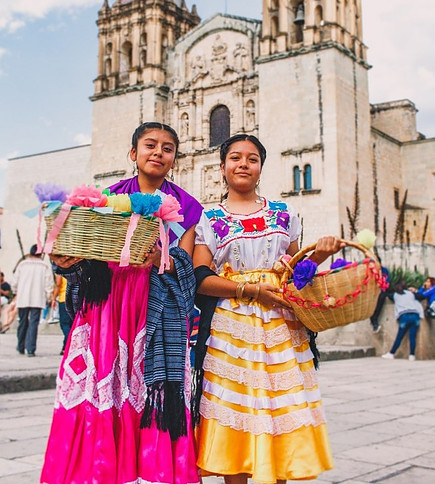 Its cuisine is considered as one of the best by both Mexicans and foreigners. I think it had to do a lot with Mexican food being declared a Cultural Heritage of Humanity by UNESCO. Their tlayudas, caldo de piedra, quesadillas, and mole are exquisite.
You can't miss visiting the Church of Santo Domingo de Guzmán, one of the most beautiful in all Mexico.
Visit the city markets and buy some beautiful handicrafts or enjoy the regional dishes and drinks.
One of the busiest seasons is the Guelaguetza during the second half of July each year. You can see artistic performances from all parts of Oaxaca. It's quite a spectacle!
Puebla City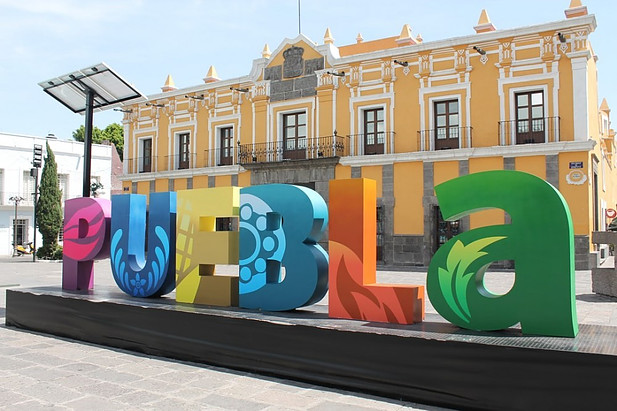 Soak in the art and culture of this fascinating city. Enjoy some of the most delicious dishes in all of Mexico. Walk along the Callejón de los Sapos or Callejón del Artista and buy some cool souvenirs. You can't miss visiting the Biblioteca Palafoxiana, the oldest in Latin America. And don't forget the world-class museums. Puebla City has it all!
Mérida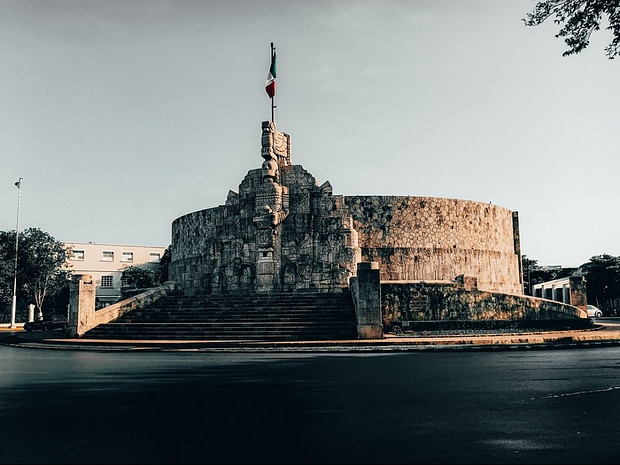 Considered as one of the safest cities in Mexico, Mérida is a paradise for any traveler. Not only does it have impressive architecture and history, but it also boasts delicious cuisine, beautiful handicrafts, and much more!
Very close to Mérida, you can swim in a cenote or visit the pyramids of Chichén Itzá. Or you can go to Celestún to do some bird watching and enjoy its virgin beaches. No wonder Mérida is one of the most visited destinations in Mexico.
Conclusion
Well, this is but a glimpse of what you can find during your visit. I could add several more destinations to the list, but I just wanted to give you a glimpse. I will be writing about each particular destination in later posts.
I hope to have shed some light on the subject. If you have never visited Mexico, what are you waiting for? If you have already visited, why not repeat or try a new destination?
As always, I'd love to read your comments below. Feel free to ask any questions you have and I will get back to you as soon as possible. And don't forget to share this with your loved ones if you found it useful. See you soon!
==>Click here to start planning your trip!<==
Book your trip now!
Book your flight
The first thing you have to do is find cheap flights. But where do you find those? There are many search engines, but the one I highly recommend is Skyscanner. Here you can compare fares from all over the world and pick the one that suits you best.
Book your accommodation
The next thing you have to do is secure your lodging. Whether you prefer a hostel, a guesthouse, a B&B, or a hotel, you can find them all on Booking. You can find lodging of all kinds ranging from cheap to expensive and somewhere in between. Many people have scored good deals using it.
Another popular option is Hostelworld. This website focuses on hostels as opposed to hotels.
Book a tour
In some places, you might want to hire a tour. Not all places are equally accessible to visit by oneself. It helps enormously when you visit with a local guide who can show you around and answer any questions you might have…all in your native language. My to-go place is Viator as they offer tours of all kinds and have a presence all over the world.
Rent a car
Public transportation is usually cheaper than renting a car, but it's sometimes more complicated and time-consuming. That's a reality. In some cases, it's more convenient to rent a car. My recommendation is Rentalcars.com. Here you can compare rates and choose the one that fits you best.
Book your bus tickets
You can save money by booking bus tickets online. My favorite site to do this is Busbud.
Get travel insurance
Never travel without a travel insurance policy, especially during these days! Travel insurance can save your life. My recommendations are World Nomads and Insured Nomads. Both companies cover COVID-19 related incidents, which is crucial these days.
More resources
Just click on the "Plan your trip" tab at the top of this page, and you will find more resources like getting Mexican insurance for your foreign car, buying travel accessories, and learning Spanish. And, of course, don't forget to check back often to read about more tips on Mexico travel.