So you don't know where to travel in Mexico? Don't worry! We've got you covered. With so many options to choose from ranging from big cities to small towns to beaches to archaeological sites, you will have a hard time picking a single destination. I certainly do.
You can virtually find in Mexico anything you need for a dream vacation. That's why I came up with some useful information to help you make a more informed decision. Let's get started!
Beaches, Baby!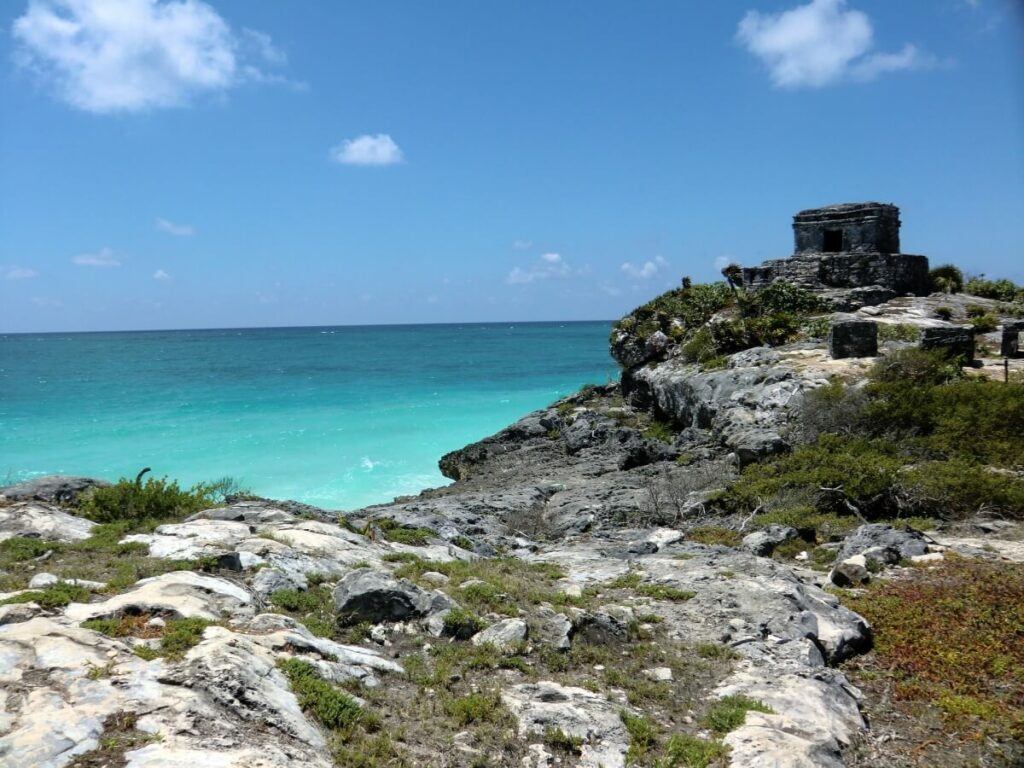 Some of the main attractions in Mexico are its beaches. Did you know that Mexico's coastline is 5,800 miles (9,330 km) long? This places us at number 14 worldwide. There are certainly other places with longer coastlines like Canada and Norway, but the fact that many people from those places come to visit our country's beaches should tell us something.
Mexico is surrounded by two oceans: the Atlantic Ocean (including the Gulf of California) to the west and the Pacific Ocean (including the Gulf of Mexico and the Caribbean Sea) to the east. The side along the Pacific Ocean is more than 3 times longer than the side along the Atlantic Ocean. There are many beaches with varying degrees of blue along the coastline.
Due to our proximity to the equator, many parts of our country enjoy a tropical climate. Most of our beaches have warm-hot temperatures all year round, not to mention they are very beautiful, making them a perfect destination for tourists escaping from the cold weather in their countries.
Among the most visited beaches we have:
Playa del Carmen
Nuevo Vallarta
Cancún
Puerto Vallarta
Los Cabos
Puerto Progreso
Mazatlán
Ixtapa-Zihuatanejo
Acapulco
Cosmopolitan Cities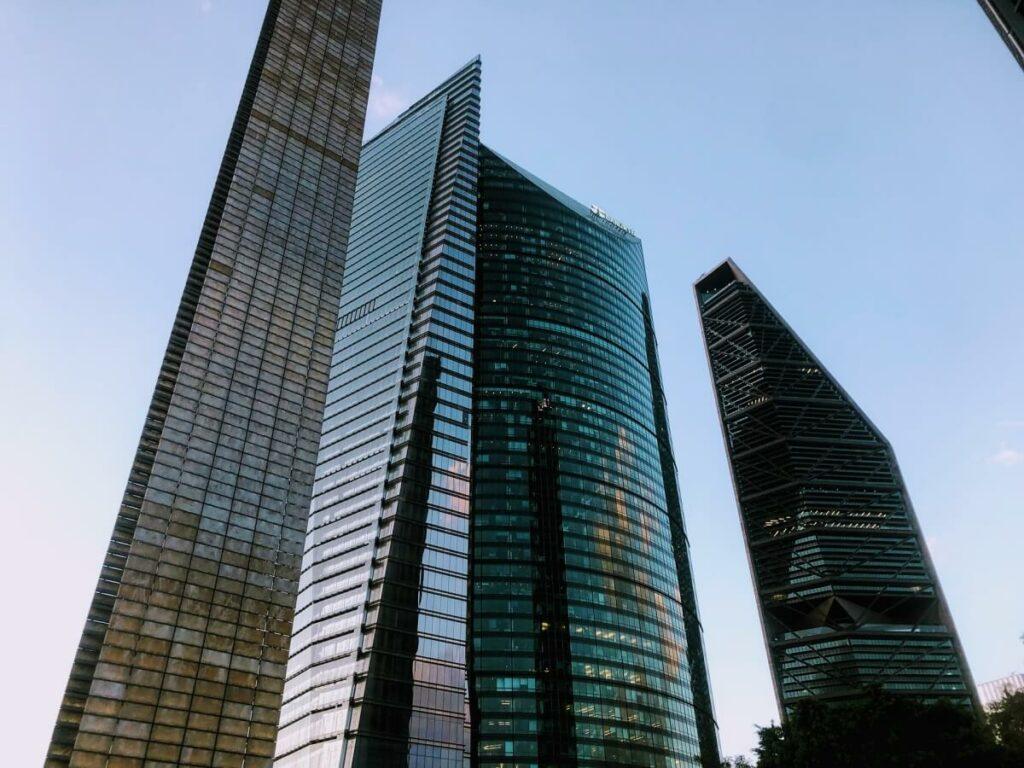 Mexico is not a desert with men wearing ponchos and sombreros taking siestas on the street. We have large cities with modern technology and tourist attractions of all kinds.
The three largest cities are:
Mexico City. International hub with restaurants of all kinds, more museums than any other Mexican city, numerous parks, an active cultural scene, and much more!
Guadalajara. Land of the mariachi and tequila. Need I say more?
Monterrey. Mexico's industrial hub and the land of cabrito and carne asada. It also boasts a vibrant nightlife scene.
Other cities worth mentioning are:
Puebla City
Tijuana
Toluca
León
Visiting a large city doesn't have to be boring. You can find activities for all the family. Or if you're traveling solo or with friends, you have plenty of options as well.
Colonial Cities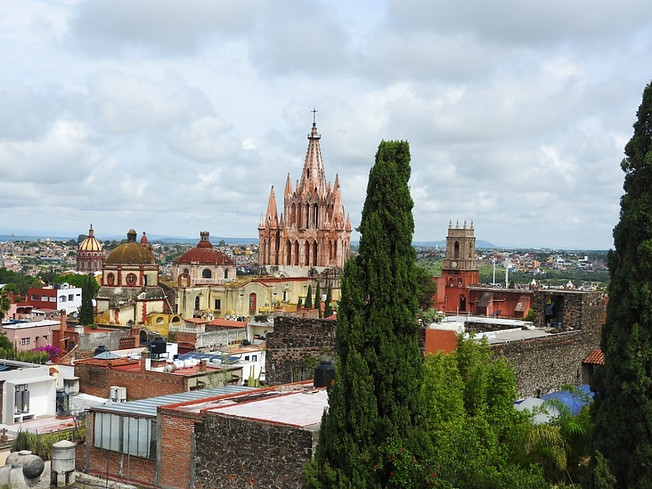 Due to our Spanish heritage, there are many cities of this kind in Mexico. Colonial cities reflect the architecture and culture from the Spanish Colony, hence the title. Unlike other cities in Mexico, colonial cities boast cobbled streets, monumental buildings, and houses with balconies, doors, and windows of Spanish style. They were the most prosperous cities back in those times.
Some of the most famous colonial cities include:
Guanajuato
San Miguel de Allende
Querétaro City
Zacatecas City
Mérida
Morelia
Oaxaca City
San Cristóbal de las Casas
Taxco
Puebla City
I feel like traveling back in time when I visit these places. They all have a special charm to them that can be seen in their main squares, their plazas, their kiosks, their buildings, their dishes… You don't want to miss out!
Pueblos Mágicos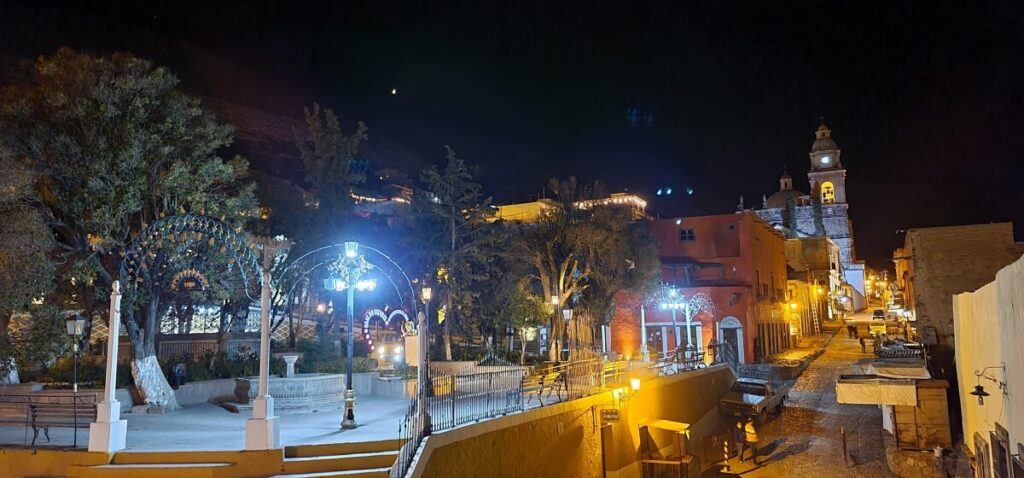 If you prefer small towns, you should check out pueblos mágicos. These are small towns all over Mexico that possess a strong cultural identity among other things, which distinguish them from other places in Mexico. I always try to visit at least once when I travel. You can learn about the culture, admire the architecture, enjoy regional dishes, watch a regional dance, take many photos, and just unwind. A magical experience!
However, this doesn't mean you can't visit other small towns. I've visited several places that are quite charming but are not considered pueblos mágicos. Don't let this discourage you from visiting.
You can read more about pueblos mágicos here.
Archaeological Sites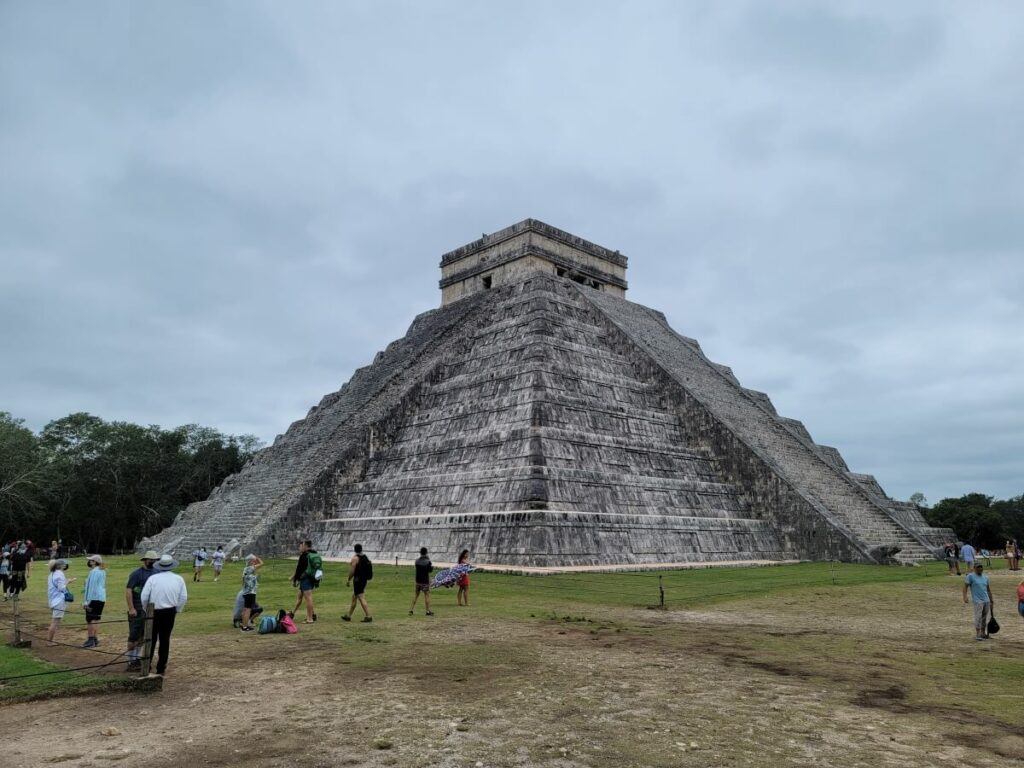 Mexico has 189 sites open to the public, and the number just keeps growing. Some of them have even been declared World Heritage Sites by UNESCO.
Most people are familiarized with the Maya and Aztecs, but we have had many other ethnicities like Totonacs, Zapotecs, Tzotzils, and Tarahumaras, just to name a few.
The majority of archaeological sites are found in central/southern Mexico. If you are an archaeology enthusiast like me, you have to add them to your travel bucket lits. I always try to visit one when I travel. I'm amazed by the architecture, the history, the symbolism, everything! There are some I could visit over and over again.
Some of the most visited archaeological sites are:
Teotihuacán
Chichén Itzá
Uxmal
Tulum
Monte Albán
Cobá
Palenque
El Tajín
You will be impressed by all you can learn there. Not to mention you will be able to take a lot of cool pictures for your Instagram account.
Natural Attractions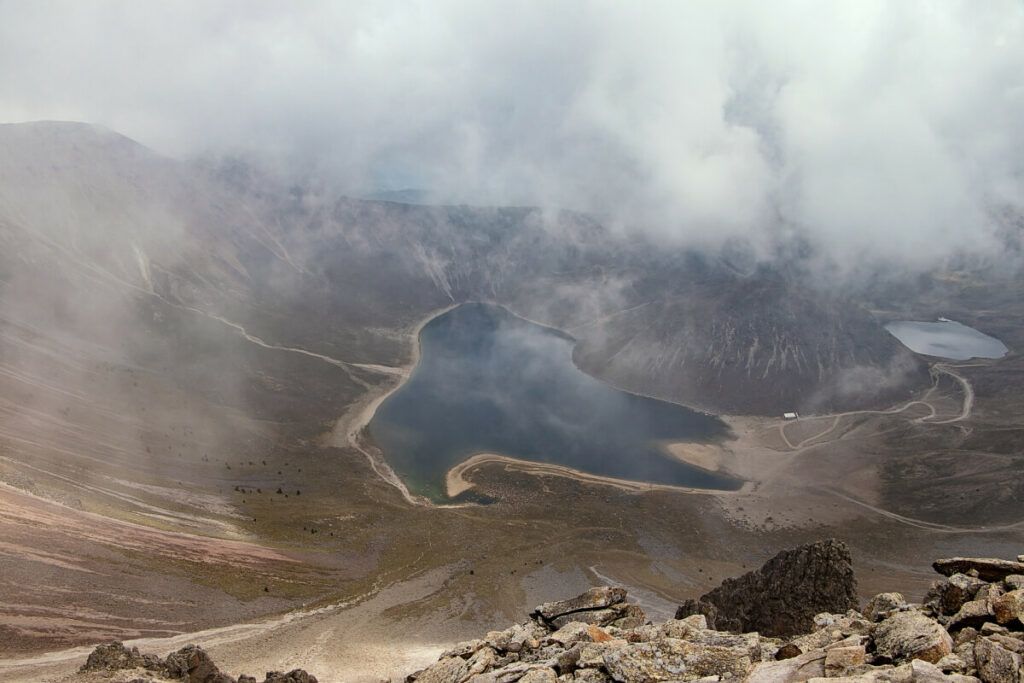 Due to being one of the most biodiverse countries in the whole world, Mexico has many different ecosystems throughout its territory. You can find deserts, tropical rain forests, coniferous forests, high mountains, coral reefs, coastal lagoons, among others.
Geographically speaking, the northern part of Mexico is drier than the southern portion. Among some natural attractions with mountains we can mention:
Barrancas del Cobre (connected to the Grand Canyon in Arizona)
Cerro Tetakawi
Cerro de la Silla
Parque La Huasteca
El Pinacate
If you haven't had enough yet, you could visit one of the many volcanoes we have like:
Pico de Orizaba
Nevado de Toluca (long-time extinct)
El Chichón
Popocatépetl
Colima volcano
Paricutín
Iztaccíhuatl
On the contrary, the south is greener and has lots of forests and jungles.
Some of the most popular destinations in this category are:
Selva Lacandona
Huasteca Potosina
Calakmul
Other important ecotourism destinations include:
Cabo Pulmo
Akumal
Xilitla
Bacalar
Lagunas Montebello
Santuario de la Mariposa Monarca
Rio Lagartos
Hierve el Agua
Jalcomulco
The list above is just for you to have an idea. As you can see, the options are endless!
For more information on all the destinations mentioned in this article, you can visit Mexico's official tourism website. For your convenience, the site offers information in different languages like English, German and French.
To Wrap Up
Mexico is such a vast country that it will take you months if not years to tour it all. That's why I have a bucket list. There are so many places waiting to be visited. Give yourself a chance and plan your vacation to one or many of these different wonderful destinations.
There are no more excuses. I hope to have provided some good recommendations for your upcoming trip. As always, I would love to read your comments below. And if you liked this, please feel free to share it with your loved ones. See you soon!
==> Start planning your trip now!<==
Book your trip now!
Book your flight
The first thing you have to do is find cheap flights. But where do you find those? There are many search engines, but the one I highly recommend is Skyscanner. Here you can compare fares from all over the world and pick the one that suits you best.
Book your accommodation
The next thing you have to do is secure your lodging. Whether you prefer a hostel, a guesthouse, a B&B, or a hotel, you can find them all on Booking. You can find lodging of all kinds ranging from cheap to expensive and somewhere in between. Many people have scored good deals using it.
Another popular option is Hostelworld. This website focuses on hostels as opposed to hotels.
Book a tour
In some places, you might want to hire a tour. Not all places are equally accessible to visit by oneself. It helps enormously when you visit with a local guide who can show you around and answer any questions you might have…all in your native language. My to-go place is Viator as they offer tours of all kinds and have a presence all over the world.
Rent a car
Public transportation is usually cheaper than renting a car, but it's sometimes more complicated and time-consuming. That's a reality. In some cases, it's more convenient to rent a car. My recommendation is Rentalcars.com. Here you can compare rates and choose the one that fits you best.
Book your bus tickets
You can save money by booking bus tickets online. My favorite site to do this is Busbud.
Get travel insurance
Never travel without a travel insurance policy, especially during these days! Travel insurance can save your life. My recommendations are World Nomads and Insured Nomads. Both companies cover COVID-19 related incidents, which is crucial these days.
More resources
Just click on the "Plan your trip" tab at the top of this page, and you will find more resources like getting Mexican insurance for your foreign car, buying travel accessories, and learning Spanish. And, of course, don't forget to check back often to read about more tips on Mexico travel.