Traveling to Mexico for the first time can be overwhelming for some. I don't blame them. After all, you're going to a different country, probably on another continent, with a different language, a different culture, etc. It may be much different from what you are used to in your home country.
I remember the first time I traveled abroad. There was so much information out there that it was hard to digest it all. Fortunately, with the correct planning and following advice from key people, you will be able to make a better-informed decision. That's why I came up with a list of useful tips for first-timers. Keep on reading!
Tip #1: Put Those Fears Aside
But Mexico is dangerous! Don't you watch the news or what? The government is advising us against visiting it. They're going to kidnap me or even worse, kill me! There are drug dealers on every corner!
Well, maybe I'm exaggerating a bit, but I've heard so many comments along the same lines. I can understand your concerns, especially if it's your first time. All you have is the media, which isn't 100% a reliable source of information.
So, step #1 is: "Don't be afraid!" I wrote an article covering this subject in further detail. You can check it out here.
Tip #2: There's More Than All-inclusive
I recommend you be flexible regarding your lodging options. I understand some people may prefer to have everything at hand and that's why they prefer resorts. You're missing out on a lot. By staying somewhere else, you could view things from a different perspective. Travel is all about learning and new experiences.
You can stay at a hotel, a hostel, an Airbnb, a bungalow, a cabin… the choices are endless! Your lodging options will vary depending on where you go, but as a rule of thumb, there will always be more options to choose from.
Imagine waking up in the morning to a homemade breakfast. Or picture yourself watching locals at work making handicrafts or some other form of art. I don't know about you, but I'm all in for that.
Tip #3: Embrace the Openness of Mexican Culture
Let your guard down… just a bit. Of course, it's advisable to always watch your surroundings. What I mean is, it's important to understand the personality of Mexicans. We are warm people and like to make friends. Mexicans are among the most hospitable hosts you will ever meet. Many people have told me that, and you can also read that up online.
It's common to say good morning or just smile as you pass by. I have been to many places where people are very friendly and are always willing to lend you a hand. I feel as if we were all part of the same family.
Americans and Europeans especially may find this odd. They're more self-conscious as opposed to Mexicans. That "personal space" thing is practically non-existent in Mexico. We are very direct, like to shake hands and make jokes, even with strangers. Many foreigners fall in love with our sense of humor.
Tip #4: Habla Español?
Don't be afraid to speak Spanish! Allow yourself to learn and practice. You will find many people willing to teach you or even correct you. It may be embarrassing at first, but once you get over that feeling, you will be more at ease.
You don't need to achieve a native speaker level. Just try. Don't be afraid. Speaking the local language is always much appreciated.
There will be plenty of opportunities for you to practice: ordering at a restaurant, shopping, checking in at the hotel or the airport…
You will certainly find people that speak English, but I think experiencing another culture involves the language. What do you think?
Tip #5: Try Not to Haggle
I've never been a fan of haggling, especially when it comes to artisans. I've talked with many artisans during my trips, and all the things they make with their hands or limited tools are beyond me. What amazes me, even more, is the amount of time it can take them to finish a single piece of wood, ceramic, or whatever material they use. They've told me some work can take them not only hours but days to complete.
If we don't haggle at Walmart or another store, why should we when we shop for beautiful handicrafts abroad? I don't think that's fair.
Unless the artisan goes down out of his initiative, I strongly urge you not to haggle over the price.
Tip #6: Get Out of Your Comfort Zone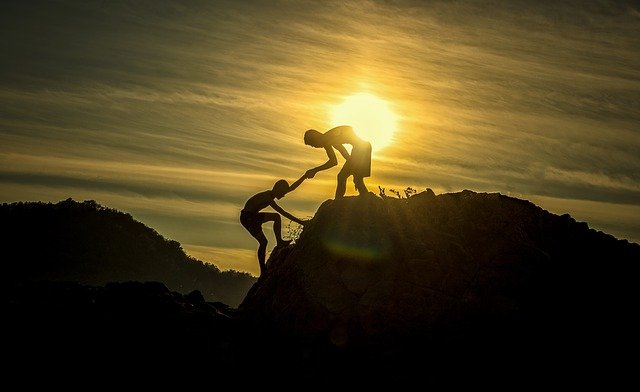 Guided tours are the preferred option by many. After all, they're convenient and allow you to do a lot of activities in a short period. They're also the most comfortable option.
However, you can do more when you are on your own. Rent a car and venture out. Plan a route. Visit one of the many charming Mexican towns. Allow yourself to lose track of time.
You can also ask for guidance on travel forums or ask other people in person. They will be able to give you directions and tell you what bus you can take. You can even make a new friend, who knows?
Tip #7: Try the Food!
Mexican cuisine is considered to be among the best in the world. We have an ample variety of dishes: tacos, gorditas, tortas, flautas, enchiladas, mole… and the list goes on and on.
Try a local dish at a restaurant, the town market, or even from a street vendor! Street vendors are very common in Mexico.
Even though you may be familiar with some dishes, I can assure you they taste nothing similar. You will love them and will even run into some unknown ones.
Thanks to Google and other online tools, we can get information on Mexican food in the blink of an eye, but you could also consider asking locals. They can give you some of the best recommendations out there!
Tip #8: Be Thankful for What You Have
You weren't probably expecting this one. I decided to include it because I think it's important to realize we are more fortunate than others. There is poverty in Mexico, that's a fact. You will most likely run into beggars, some of them being children. It breaks my heart to see this. It seems the current government is working hard to change this situation, and I hope they fix that soon.
I'm not going to tell you whether you should give them something or not. That's totally up to you. Let this be a reminder of the things we should be thankful for. It's one of the most important life lessons we could teach our children.
Bottom Line
Remember there's always a first time for everything in life. Don't let this deter you from visiting Mexico. With the proper planning and the right attitude, you will have the time of your life!
If you have already visited Mexico, what other tips do you consider important? I'd love to know. Also, feel free to leave any questions you have in the section below. Thank you for reading and see you soon!
Book your trip now!
Book your flight
The first thing you have to do is find cheap flights. But where do you find those? There are many search engines, but the one I highly recommend is Skyscanner. Here you can compare fares from all over the world and pick the one that suits you best.
Book your accommodation
The next thing you have to do is secure your lodging. Whether you prefer a hostel, a guesthouse, a B&B, or a hotel, you can find them all on Booking. You can find lodging of all kinds ranging from cheap to expensive and somewhere in between. Many people have scored good deals using it.
Another popular option is Hostelworld. This website focuses on hostels as opposed to hotels.
Book a tour
In some places, you might want to hire a tour. Not all places are equally accessible to visit by oneself. It helps enormously when you visit with a local guide who can show you around and answer any questions you might have…all in your native language. My to-go place is Viator as they offer tours of all kinds and have a presence all over the world.
Rent a car
Public transportation is usually cheaper than renting a car, but it's sometimes more complicated and time-consuming. That's a reality. In some cases, it's more convenient to rent a car. My recommendation is Rentalcars.com. Here you can compare rates and choose the one that fits you best.
Book your bus tickets
You can save money by booking bus tickets online. My favorite site to do this is Busbud.
Get travel insurance
Never travel without a travel insurance policy, especially during these days! Travel insurance can save your life. My recommendations are World Nomads and Insured Nomads. Both companies cover COVID-19 related incidents, which is crucial these days.
More resources
Just click on the "Plan your trip" tab at the top of this page, and you will find more resources like getting Mexican insurance for your foreign car, buying travel accessories, and learning Spanish. And, of course, don't forget to check back often to read about more tips on Mexico travel.