Have you made your packing list for Mexico yet? No? Don't worry! We've got you covered. Whether you're hitting the beach or visiting the city, we will provide a list of items you might want to make sure you pack in your suitcase. Through trial and error, I have learned a lot about what to bring when traveling and I would love to share it with you. This always comes in handy for future trips.
Your list will likely vary depending on factors such as the time of year you visit and your packing preferences. Packing for trips during wintertime can be quite challenging! It's good to travel light whenever possible, but there are times when traveling with just your carry-on will be out of the question.
Without much further ado, let's get started.
Picking What Clothes to Pack During Warmer Months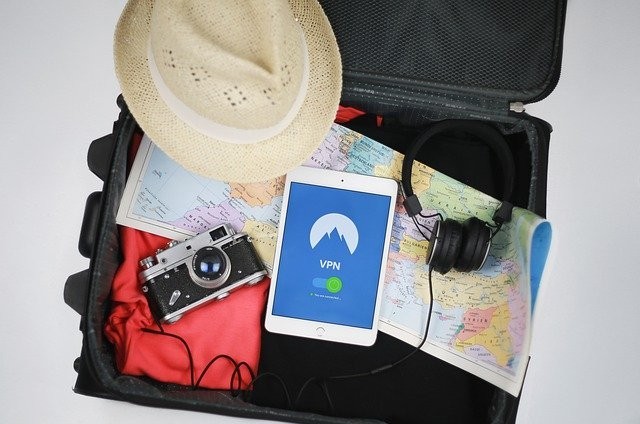 Temperatures in most of Mexico are warm to hot most of the year. The rainy season runs from May through September, so that adds to the humidity factor. These are some things you have to consider when packing up.
When I travel during warmer months, I always make sure to pack some shorts, T-shirts, maybe a couple of polo shirts, a pair of khakis, a pair of flip-flops, and a pair of sneakers. It's also always a good idea to pack a nice pair of dark jeans/slacks/chinos and one or two button-down shirts in case you go to a club or a nice restaurant. I always try to dress casually. It's all about comfort. We're on vacation after all!
Shorts and T-shirts are great for both men and women. In addition to that, women might want to include some simple tank tops, light pants/leggings, a couple of skirts, and a nice dress just in case. For footwear, I highly recommend bringing sneakers for those long walks, although you may want to add a pair of heels to dress it up if necessary.
As a general rule, expert travelers recommend packing enough clothes for ONE WEEK. If your trip lasts longer than that, you can "recycle" some of them or wash them as necessary. For fast-drying clothes, opt for fabrics such as merino wool or polyester blends. Avoid 100% cotton clothes if possible.
Chances are you will be hitting the beach. Don't forget your swimsuit! The kind you choose will depend on your preferences. In my case, I always opt for swim trunks, but some guys prefer Speedos. Make sure to bring a couple at least while the other one gets dry. If you're a woman, you will probably want to include a swimsuit cover-up too.
You might also want to include some linen or manta (raw cotton) clothing. These include pants and guayaberas. They're great for hot days!
I'm not a fan of athletic clothing, but some people like to wear it because they say it dries off fast. If you go somewhere humid, this is something you could consider packing as well.
Also, make sure to pack some pajamas or comfortable clothes to sleep at night.
Picking What Clothes to Pack During Colder Months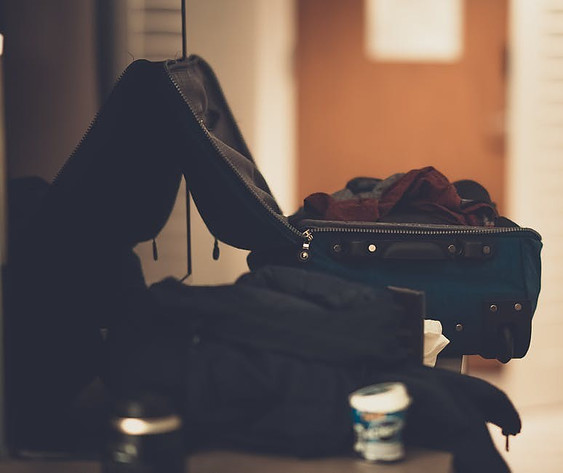 Most of Mexico doesn't have harsh winters like parts of the U.S. or Northern Europe. However, that doesn't mean it doesn't get cold. That's why it's important to always check the weather forecast before starting packing for your trip.
When traveling during colder months, I always stick with jeans, fleece sweatpants, long-sleeved T-shirts, a couple of sweaters, a hoodie/windbreaker, a jacket, a beanie, and a scarf. You may want to add thermal undergarments if you visit regions like Chihuahua in Northern Mexico.
It snows in very few parts of Mexico, but if you happen to visit one of those places, it's a good idea to include some gloves, earmuffs, and winter boots.
You don't have to worry about the cold weather on the beach. While it certainly isn't as hot as during the summer, there's no need to layer up. If anything, just bring with you a light sweater for those chilly nights.
One thing you have to keep in mind is changes in temperature. It's not uncommon to start the day off with 7°C (44°F) and reach 25°C (77°F) later on during the day. This is especially true of places with high elevations like Zacatecas City and Querétaro City.
Should You Bring Any Accessories?
As a guy, I just worry about bringing a hat, a pair of sunglasses, and a watch. I have a collection of hats from all my previous trips. It's good to have some variety to choose from.
For women, I would advise against bringing any expensive jewelry. You don't want to draw too much attention, the wrong attention that is. Opt for something simple and fashionable to complement your outfit instead. Besides, you will likely have the opportunity to buy some local jewelry and get to wear it during your trip.
Essential Items
When traveling, there are some things you should always make sure to bring with you. These include:
Sunscreen
Insect repellent
Lip balm
Some medications like Ibuprofen and Imodium.
Earplugs
Sleeping mask
Toiletries like shaving cream, toothpaste, deodorant/antiperspirant, etc.
You can buy a toiletry bag with all you need. However, some people prefer to buy those things upon arrival instead. It's a matter of choice.
Electronics
A good camera. Most people nowadays take all their photos with their phones. Nothing wrong with that. However, I think that cameras are always better than phones. It doesn't have to be an expensive camera. I recommend the Canon EOS Rebel T6. It takes really cool photos and is quite affordable.
A tablet/e-reader. This might be a good option to read or watch a movie while on the road.
An unlocked phone. If your local carrier doesn't have coverage in Mexico or roaming is too expensive, consider getting an unlocked phone. This way you can use it with a Mexican SIM card and have access to calls and the web.
A selfie stick/tripod. These come in handy especially when you're traveling solo. There are several inexpensive ones out there.
Earphones/headphones. Whether wireless or conventional, always make sure to bring a pair of earphones/headphones with you.
Chargers. Just bring the necessary ones. You could use the same charger to charge more than one thing.
A power bank. You might not always have access to a power outlet. That's why it's always advisable to bring a power bank along.
I don't recommend you bring your laptop unless you have to do some work during your trip. Otherwise, leave it at home.
Money and Important Documents
Make sure to bring cash with you. Don't forget your credit cards either. You may not be planning to use them, but they're always a lifesaver in case of emergency.
It goes without saying that you have to bring your passport. Make sure it's still valid. Citizens from some countries might need a visa too. If you're renting a car, don't forget your driver's license as well. It's recommended to make copies of all important documents in case you lose them. You don't want to be denied boarding at the airport because you lost your passport.
It's always a good idea to bring printouts of your itineraries. The current trend is going paperless and I agree it's good for the environment. The problem arises when you lose your phone or it runs out of power and you can't access your information. That's why I always make sure to bring printouts of my flight/hotel/car rental itineraries.
Optional/Seasonal Items
A good book. Note that I listed this under optional because not all people like to read or they prefer to use a tablet/e-reader. I prefer hard copies, but that's just me.
A small backpack. More often than not, you might want to bring a few things with you while traveling and leave the rest at the hotel. But how are you going to carry those things? A small backpack would be ideal. There are some that you can easily roll up and store when not needed.
An umbrella. If you visit during the rainy season or visit a place like Mexico City where it rains a lot, I highly recommend bringing an umbrella. You can find a portable/travel size one anywhere online.
A rain jacket. If you don't want to bring an umbrella, you might consider a rain jacket.
A waterproof phone pouch. This one comes in handy when hitting the beach and you want to have your phone with you at all times.
A deck of cards. For those rainy days or delays at the airport.
Time to Pack Up!
Packing your suitcase can be stressful. As much as I love traveling, I've found this to be my least favorite activity of all. However, I discovered that planning ahead helps a lot. If you make a list like the one above, you will have a much easier time packing up.
What would you include or exclude from the list? I'd love to read about it. Let me know in the comments below. If you found this useful, I would appreciate your sharing it with your loved ones. See you soon!
Book your trip now!
Book your flight
The first thing you have to do is find cheap flights. But where do you find those? There are many search engines, but the one I highly recommend is Skyscanner. Here you can compare fares from all over the world and pick the one that suits you best.
Book your accommodation
The next thing you have to do is secure your lodging. Whether you prefer a hostel, a guesthouse, a B&B, or a hotel, you can find them all on Booking. You can find lodging of all kinds ranging from cheap to expensive and somewhere in between. Many people have scored good deals using it.
Another popular option is Hostelworld. This website focuses on hostels as opposed to hotels.
Book a tour
In some places, you might want to hire a tour. Not all places are equally accessible to visit by oneself. It helps enormously when you visit with a local guide who can show you around and answer any questions you might have…all in your native language. My to-go place is Viator as they offer tours of all kinds and have a presence all over the world.
Rent a car
Public transportation is usually cheaper than renting a car, but it's sometimes more complicated and time-consuming. That's a reality. In some cases, it's more convenient to rent a car. My recommendation is Rentalcars.com. Here you can compare rates and choose the one that fits you best.
Book your bus tickets
You can save money by booking bus tickets online. My favorite site to do this is Busbud.
Get travel insurance
Never travel without a travel insurance policy, especially during these days! Travel insurance can save your life. My recommendations are World Nomads and Insured Nomads. Both companies cover COVID-19 related incidents, which is crucial these days.
More resources
Just click on the "Plan your trip" tab at the top of this page, and you will find more resources like getting Mexican insurance for your foreign car, buying travel accessories, and learning Spanish. And, of course, don't forget to check back often to read about more tips on Mexico travel.