I'm pretty sure every Mexican has visited Guanajuato City at least once in his life. Guanajuato City is such a lively city with narrow alleys all over it. It is a perfect destination for a romantic getaway or a weekend with friends. The list of the best things to do in Guanajuato City is extensive!
You will love walking along its many alleys and admiring the colorful houses that line them up. If you love taking pictures, you will go head over heels here.
But what makes Guanajuato City so special? Let's take a look!
Some History First
Guanajuato City has been a prominent place since Spanish Colony times. The city is situated in a valley rich in minerals, notably silver. Many mines were found in the area. It was the richest city in Mexico for quite some time.
The city is also important because of the events that happened there leading to Mexico's independence from Spain. Dolores Hidalgo, a municipality close to the city, is called the Cuna de la Independencia (literally The Cradle of Independence).
Due to its historical and cultural significance, Guanajuato City was named a World Heritage Site by UNESCO in 1988.
What Is So Special About It?
First of all, I have to mention its alleys. You will find them all over the city. Many narrow, winding alleys are only accessible to pedestrians.
There are also several tunnels under the city. Unlike other major cities, Guanajuato City is very pedestrian-friendly. As a matter of fact, you will be better off without a car. Traffic and parking can be a hassle.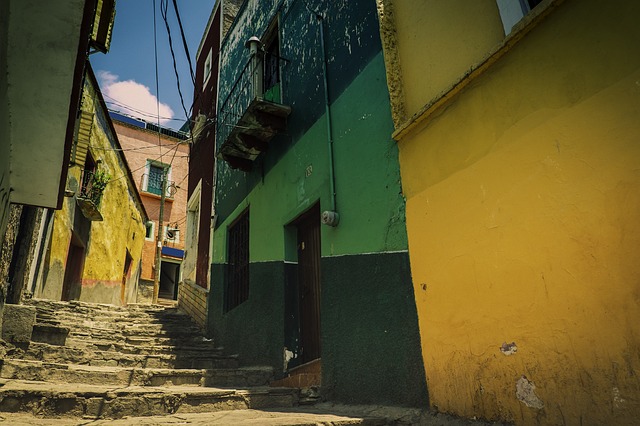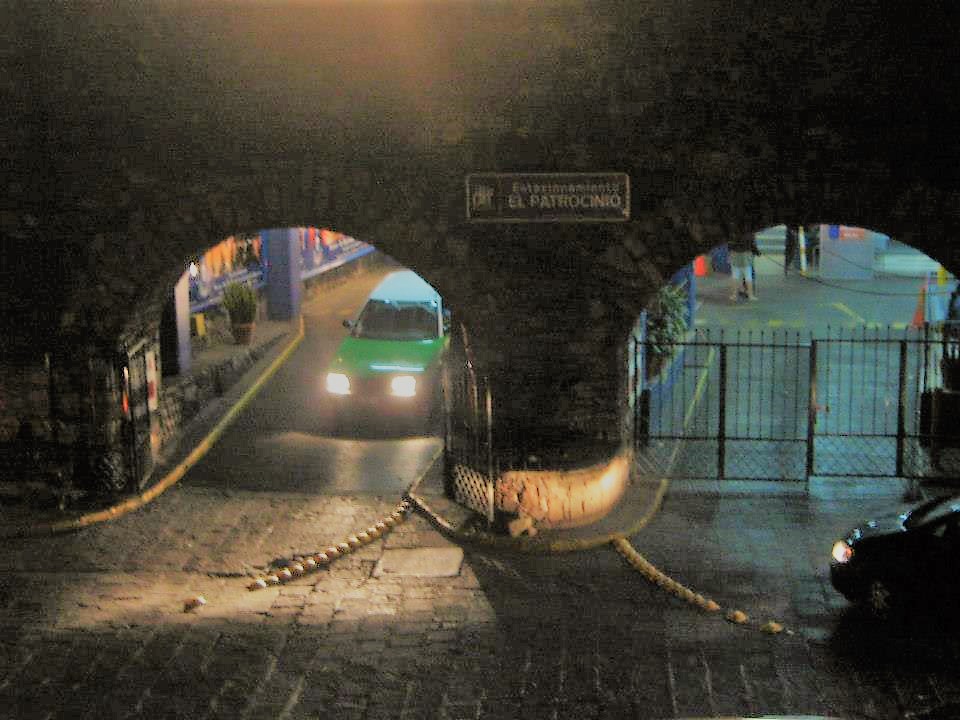 Guanajuato City is a very colorful place. You will love looking at the different houses on your way. You will get a feeling from old times gone by.
We have already mentioned its historical and cultural significance. However, it also holds an important place in our hearts because of its portrayal in music, cinema, and TV. Jose Alfredo Jimenez (one of the most famous Mexican ranchera singers) composed songs about it. Many movies (both Mexican and foreign) have been shot there. And soap opera lovers will recognize it because of Cadenas de amargura (even though only a few scenes were shot there).
Undoubtedly, Guanajuato City has played a major role in many aspects of Mexican history and culture. But what is there to do? Glad you asked.
What Is There to Do?
There are so many things to do! You can immerse yourself in art and folklore, learn about history, eat delicious food and enjoy Mexican culture at its finest.
Museum of the Mummies of Guanajuato. Many people outside Mexico have probably heard about mummies in our country. Well, they come from Guanajuato City. In fact, there is a museum where you can watch them and learn about them. They have even gone on tour in Mexico and abroad. They may be visiting your city soon, so be on the lookout.
El Pipila Monument. From any corner of the city you find yourself in, you will see a giant statue of a man holding a torch in his hand. The monument is on top of a hill and you can get there either walking, by bus or cable car. You will get a superb view of the city from the top. I recommend doing this at night.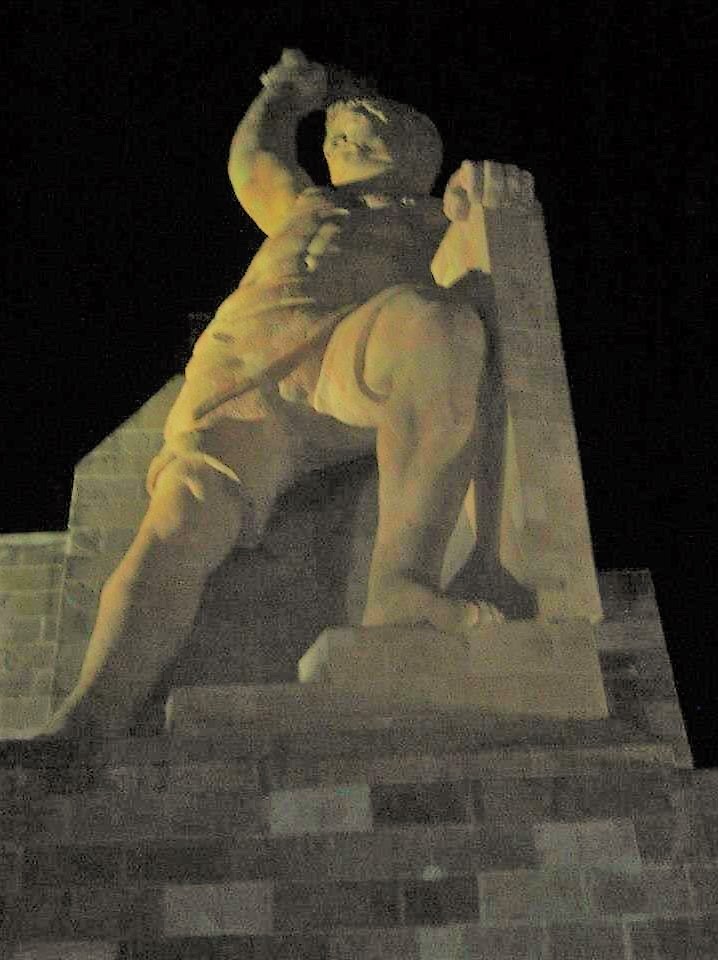 Callejon del beso. Another landmark in Guanajuato you won't want to miss out on. Callejon is alley in Spanish. This alley is famous for a tragic love story. It's one of Guanajuato City's most famous legends. If you're visiting with your significant other, you have to get a picture there. There are two balconies close to each other. Each one of you will stand on one balcony and kiss each other (hence the name) while someone will take a picture of you. It will be a perfect souvenir to share with your children or even grandchildren.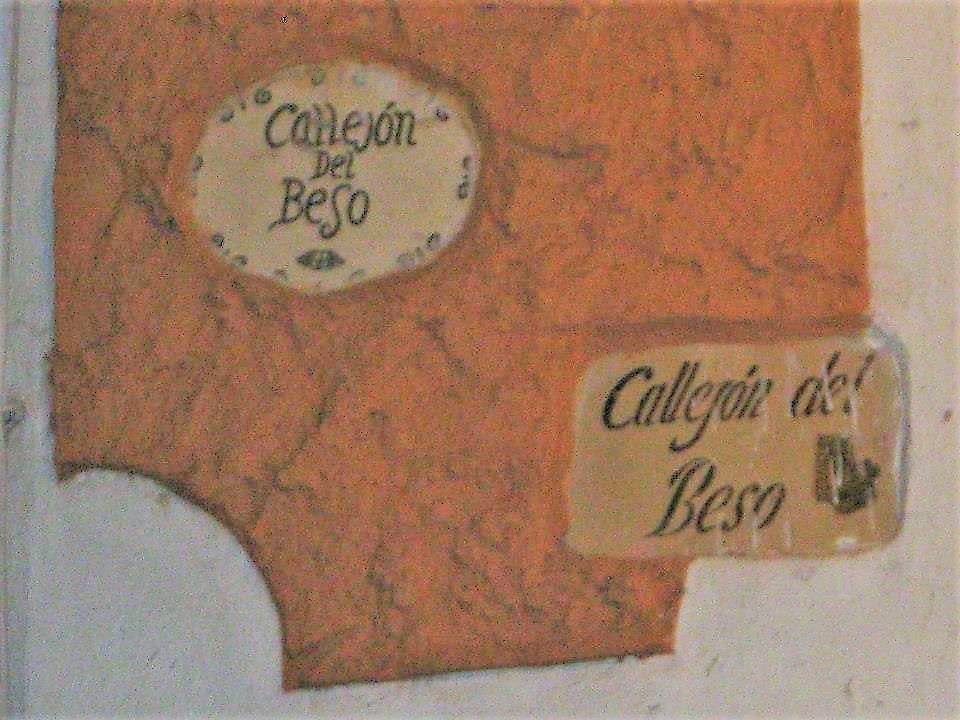 Callejoneadas. I think I've talked about them in past posts. However, the ones I enjoyed most were in Guanajuato City. You will gather with other people in a large group following a tuna (a musical band with people dressing in old costumes and playing traditional Spanish music). They will guide you through the many alleys and you will be singing and dancing all the way. It's a must if you visit. Try it and you will want to repeat it.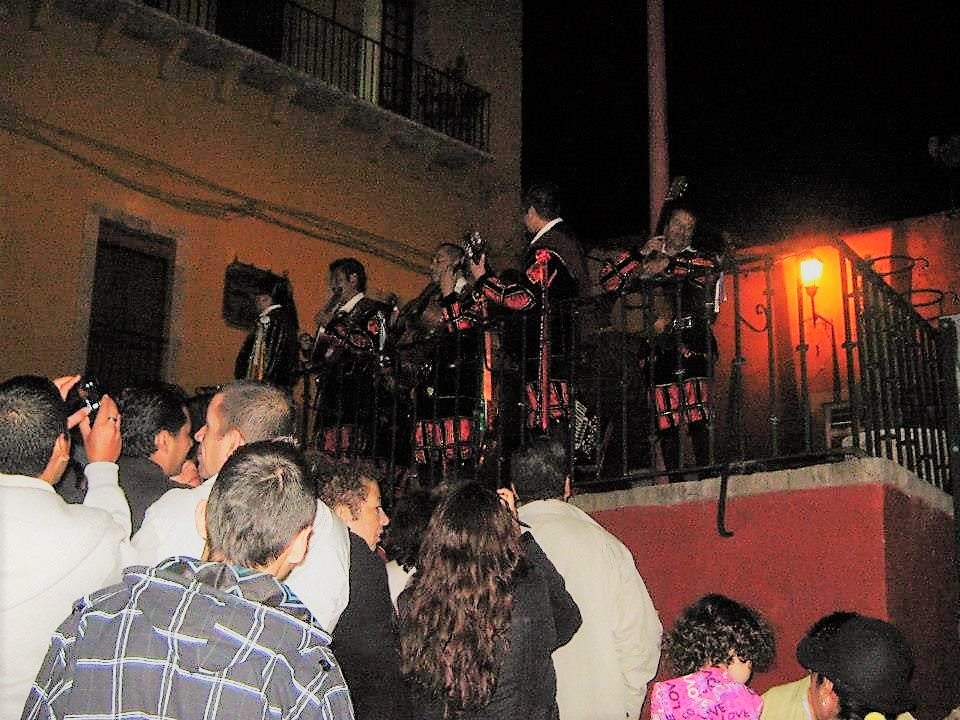 The University of Guanajuato. Who would have thought a university could be a tourist attraction? The stairway leading up to the building is the perfect spot to take a picture. Our European friends might not be impressed since they have a lot of that in Europe, but it's not something that common in Mexico.
Tour the city museums. There are many museums in the city. If you're into history and art, you have to visit: the Don Quixote Iconographic Museum, the Diego Rivera Museum and Home, the Museo del Pueblo de Guanajuato, and the Alhondiga de Granaditas.
Admire the architecture. Aside from the beautiful homes, take time to look at the old buildings throughout the city. Don't miss the basilica with its yellow facade, the Juarez Theater, and the Mercado Hidalgo, among other buildings.
Visit its many plazas and gardens. You will find lots of them everywhere you go. You won't be able to put your phone/camera down. Admire the details, sit down on a bench and just relax. Make sure to include the Plaza de la Paz and Jardin Union. We don't have that in many places, so enjoy the opportunity.
Eat Something Delicious
No vacation is complete without trying the local cuisine.

The local dish par excellence is enchiladas mineras. They're fried corn tortillas filled with ranchero cheese and soaked in guajillo pepper sauce. They're served with potatoes, carrots, lettuce, and tomatoes. You don't want to miss out!
You can also try Guanajuato-style tamales which are filled with pork meat or ranchero cheese.
Guanajuato City, being the capital of Guanajuato, has dishes from other regions nearby. If you have the chance, try the fiambre (mix of beef tongue, beets, olives, and peanuts), the gorditas of Atotonilco, charamuscas (candy made from sugar cane and other ingredients like coconut and nuts), the cajeta candy from Celaya, and the nieves of Dolores Hidalgo which have exotic flavors like rose petals and mole. Oh, and regarding drinks, try mezcal. Tequila's cousin is not as famous, but it's a really good drink.
There are many restaurants throughout the city where you can find both regional and international dishes. However, if you want to eat something authentic from the region, I highly recommend visiting Mercado Hidalgo in the heart of downtown. You will find delicious food at affordable prices.
Buy Unique Souvenirs
Due to its mining tradition, silver jewelry is still a popular souvenir in Guanajuato City. Pottery is another famous souvenir. You can buy plates, spice racks, among other things.

Yet a third option would be key chains with traditional figures like Don Quixote, El Santo, and catrinas. You can find these made of paper mache and other affordable materials. If you don't want to spend too much on souvenirs, this could be an excellent option. I still have the Don Quixote figure I bought about ten years ago.
Don't forget to buy typical candy from the region. Charamuscas and trompadas are delicious. You can also buy many other types of candy. You will find them in Mercado Hidalgo.
Where to Stay
It doesn't matter if you're traveling on a budget or looking for luxury. You will always find something for everyone.
I remember the first time I visited. I went with some friends and we hadn't made any reservations. We had to do some walking but we eventually found a place that only cost like 700 pesos per night. Of course, the room was rudimentary and there were no extras like breakfast, but we were traveling on a budget, so it was no big deal for us. However, I strongly recommend making reservations before traveling, especially during the peak season.
A Few Tips
Don't drive. Guanajuato City is a walkable city and it can be hard to find parking. In case you can't walk too much, you can take a bus or a taxi. Distances are not that long.
If you want to avoid crowds, avoid visiting during Easter, long weekends, and Cervantino Festival in October. If you decide to visit during peak season, especially the Cervantino Festival, make your reservations with anticipation. Hotels fill up fast.
Wear comfortable shoes. You will walk a lot, so it's very important to be comfortable.
Depending on how much time you have, consider visiting Dolores Hidalgo and San Miguel de Allende nearby.
To Wrap Up
As you can see, there are so many activities to do! Guanajuato City is literally a dream place. You will love admiring its architecture, looking at the colorful houses, roaming its alleys, visiting its plazas, and enjoying its history, culture, and cuisine.
It does not matter if you're a history buff or not, if you're into art or not, there will always be something for everyone.
There's no "best" time to visit. You can do so any time of the year.
Both Mexicans and foreigners love the colonial air you can breathe and see everywhere you go. You can never go wrong with Guanajuato City.
As always, feel free to leave your comments below and ask any questions you have. I'd be more than glad to help. See you soon!
Book your trip now!
Book your flight
The first thing you have to do is find cheap flights. But where do you find those? There are many search engines, but the one I highly recommend is Skyscanner. Here you can compare fares from all over the world and pick the one that suits you best.
Book your accommodation
The next thing you have to do is secure your lodging. Whether you prefer a hostel, a guesthouse, a B&B, or a hotel, you can find them all on Booking. You can find lodging of all kinds ranging from cheap to expensive and somewhere in between. Many people have scored good deals using it.
Another popular option is Hostelworld. This website focuses on hostels as opposed to hotels.
Book a tour
In some places, you might want to hire a tour. Not all places are equally accessible to visit by oneself. It helps enormously when you visit with a local guide who can show you around and answer any questions you might have…all in your native language. My to-go place is Viator as they offer tours of all kinds and have a presence all over the world.
Rent a car
Public transportation is usually cheaper than renting a car, but it's sometimes more complicated and time-consuming. That's a reality. In some cases, it's more convenient to rent a car. My recommendation is Rentalcars.com. Here you can compare rates and choose the one that fits you best.
Get travel insurance
Never travel without a travel insurance policy, especially during these days! Travel insurance can literally save your life. My personal recommendations are World Nomads and Insured Nomads. Both companies cover COVID-19 related incidents, which is crucial these days.
More resources
Just click on the "Plan your trip" tab at the top of this page, and you will find more resources like getting Mexican insurance for your foreign car, buying travel accessories, and learning Spanish. And, of course, don't forget to check back often to read about more tips on Mexico travel.