Zacatecas City welcomes its visitors with open arms. This historic city has witnessed a myriad of victories and defeats throughout its history. Each street and each wall has a story to tell. It invites you to travel back in time.
There is so much to see and do here that it is difficult to decide where to start. Your time may be limited, but don't worry. We've got your back. Today we'll share with you a few ideas to make the most out of your trip. Learn what you can do and see in 3 days in Zacatecas City. Are you ready? Buckle up!
Table of Contents
Day 1
12 p.m. For this trip, we rented a car in Monterrey. It took us around 5 hours to arrive in Zacatecas City. Once we arrived, we checked in at a hotel. We didn't have any reservations since we visited during the low season.
1 p.m. Lunchtime! After leaving our belongings at the hotel, we were starving. The good thing is there are plenty of good restaurants in Zacatecas City. We went to Viva Mexico, a small traditional Mexican restaurant, and boy was our food great! We ordered some delicious enchiladas topped with queso fresco. For drinks, we had some refreshing agua de jamaica (hibiscus). Nothing more authentic than that!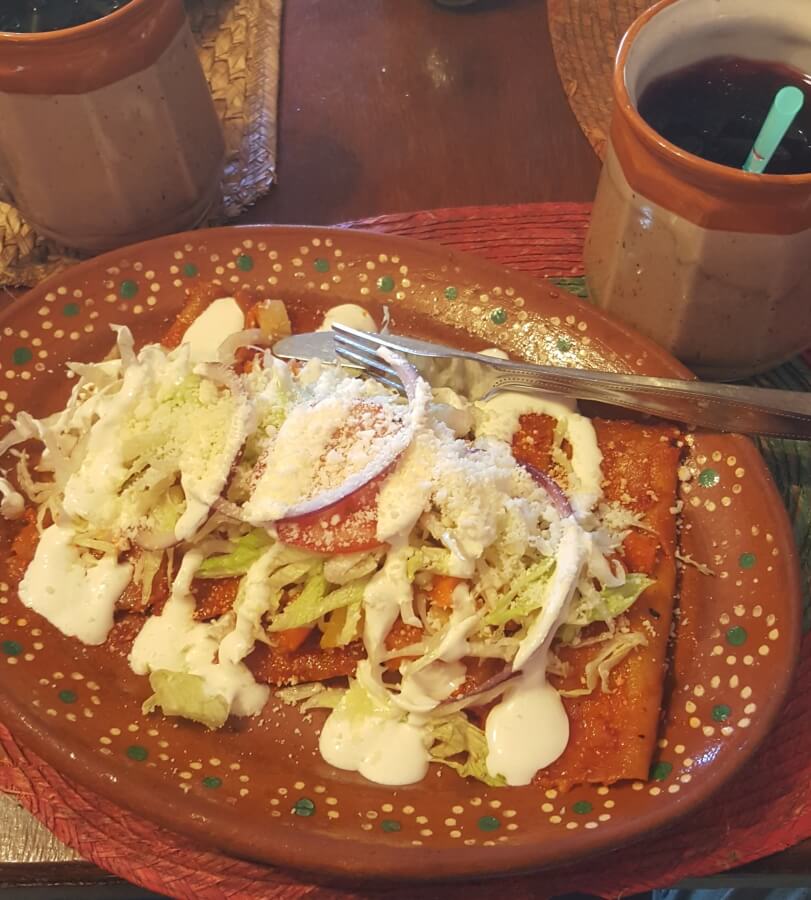 Average check per person: $2-$7.
Address: Calle Mariano Abasolo 1003, Zacatecas Centro, 98054 Zacatecas, Zac. Mexico.
2 p.m. Now it's time to do some walking. We had been told the cathedral was a must, but unfortunately, it was closed then. We learned it's only open from 7 a.m. to 1 p.m. and 5 p.m. to 9 p.m. Well, it's all part of the experience. Anyway, we were able to admire it from the outside, and I must say it's beautiful with lots of details. Whether you're religious or not, I highly recommend you take some time to visit and take a few pictures.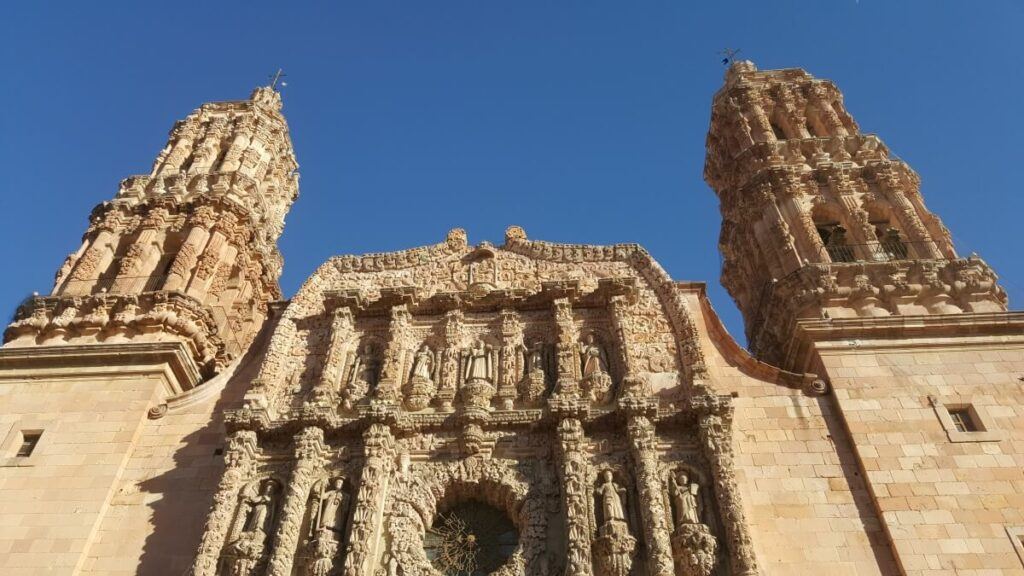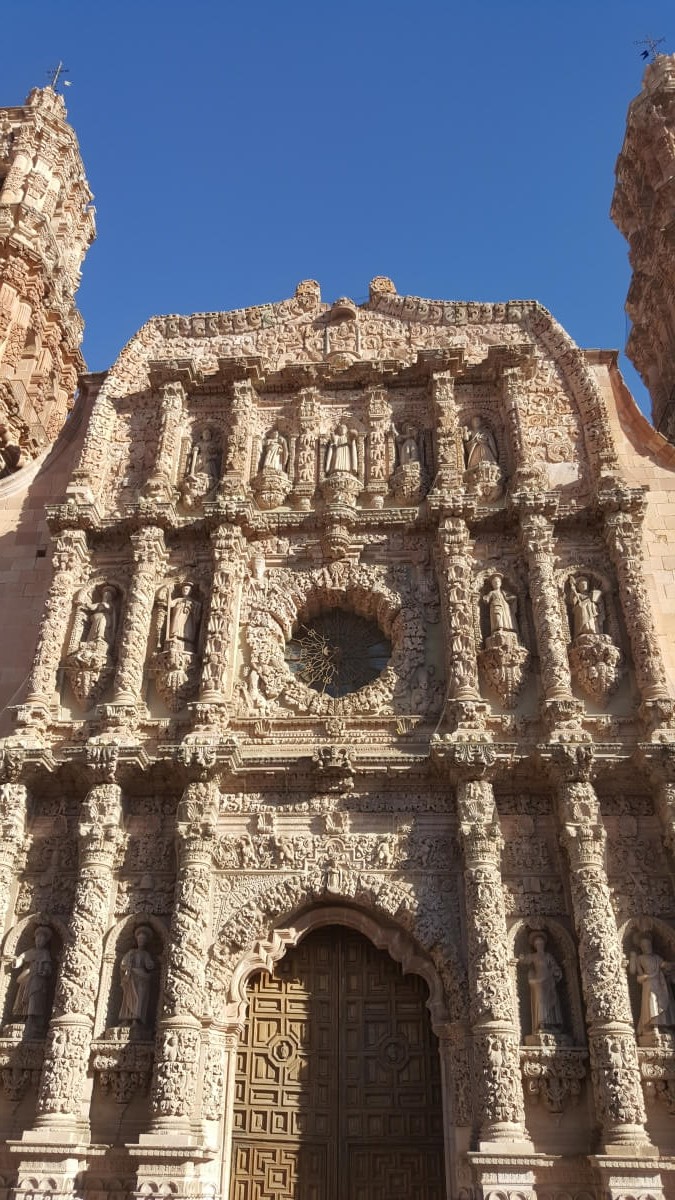 The main square is right next to the cathedral. It's a beautiful plaza that hosts the Palacio de Gobierno (City Hall). Inside, you can find a mural depicting the history of Zacatecas. The plaza takes on another look at night when it's beautifully lit.
Address: Av. Hidalgo 617, Zacatecas Centro, 98000 Zacatecas, Zac., Mexico.
4 p.m. We continued walking through the city center until we arrived at Parque Sierra de Alica. It's a beautiful park with a fountain, benches, and lots of trees right next to the aqueduct. Ideal to take shelter from the blazing sun. The locals gather here to chat, while the little ones play around. There are also food vendors in case you want a snack. You can easily spend here a couple of hours just relaxing.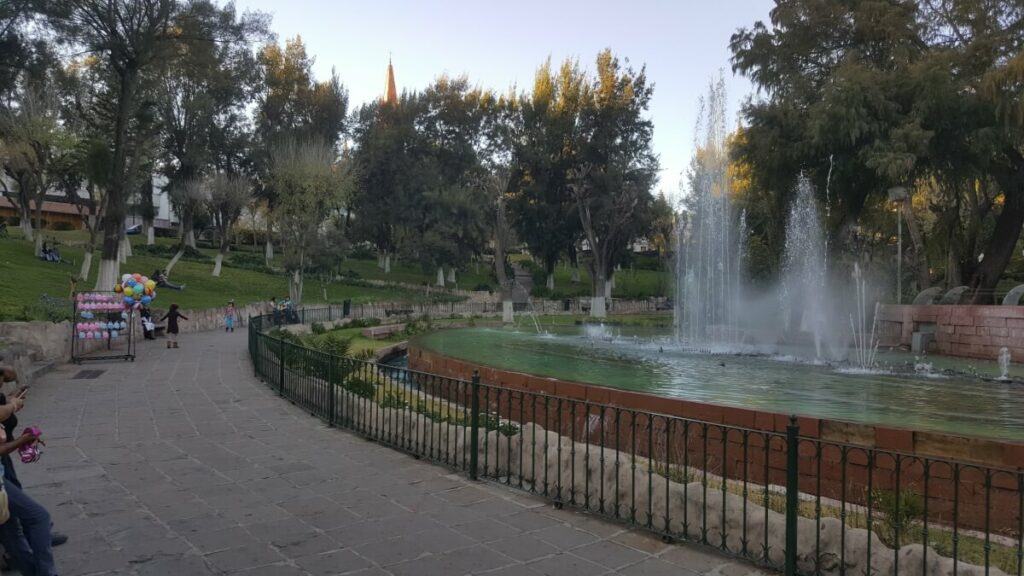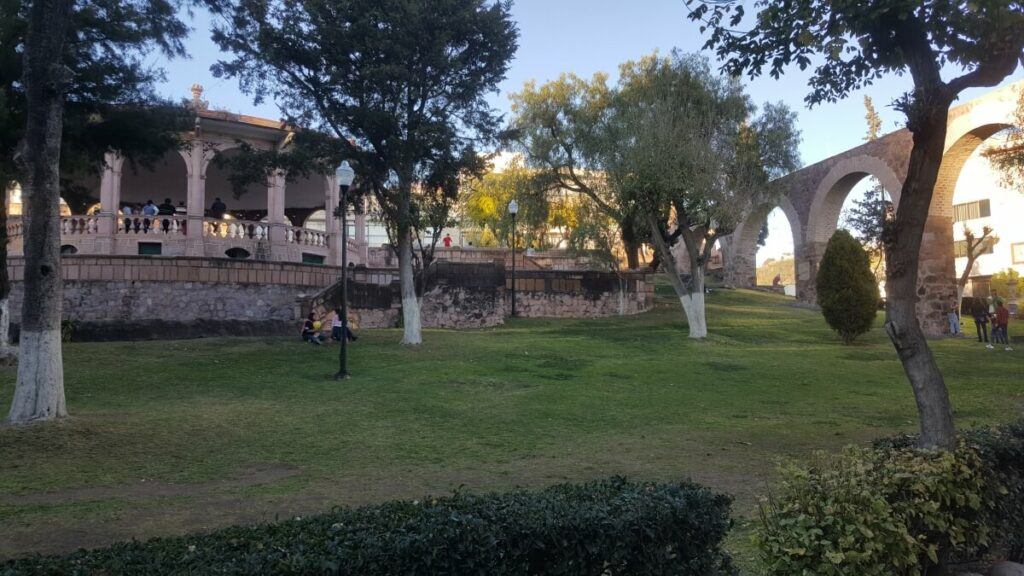 Address: J. Jesús González Ortega 304, Sierra de Alica, 98050 Zacatecas, Zac., México.
6 p.m. We went back to the hotel to rest a little and grab a light jacket. Walking in Zacatecas is not an easy sport, especially walking up the slanted roads.
7 p.m. We were interested in callejoneadas (walking tours with traditional Spanish music), but there were none that night. However, they told us there were some legend tours and it sounded very interesting. You ride a bus and do some walking through the city center, while the actors tell you about the legends of the city. They dress up like historical and fictional characters, and you can even participate in the act. It's a lot of fun!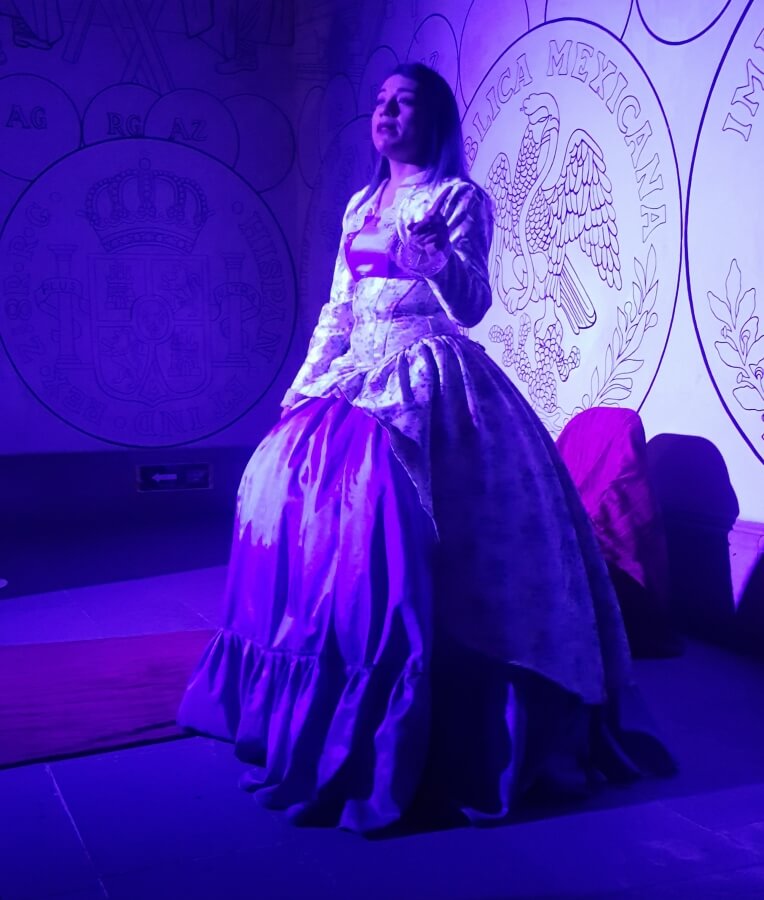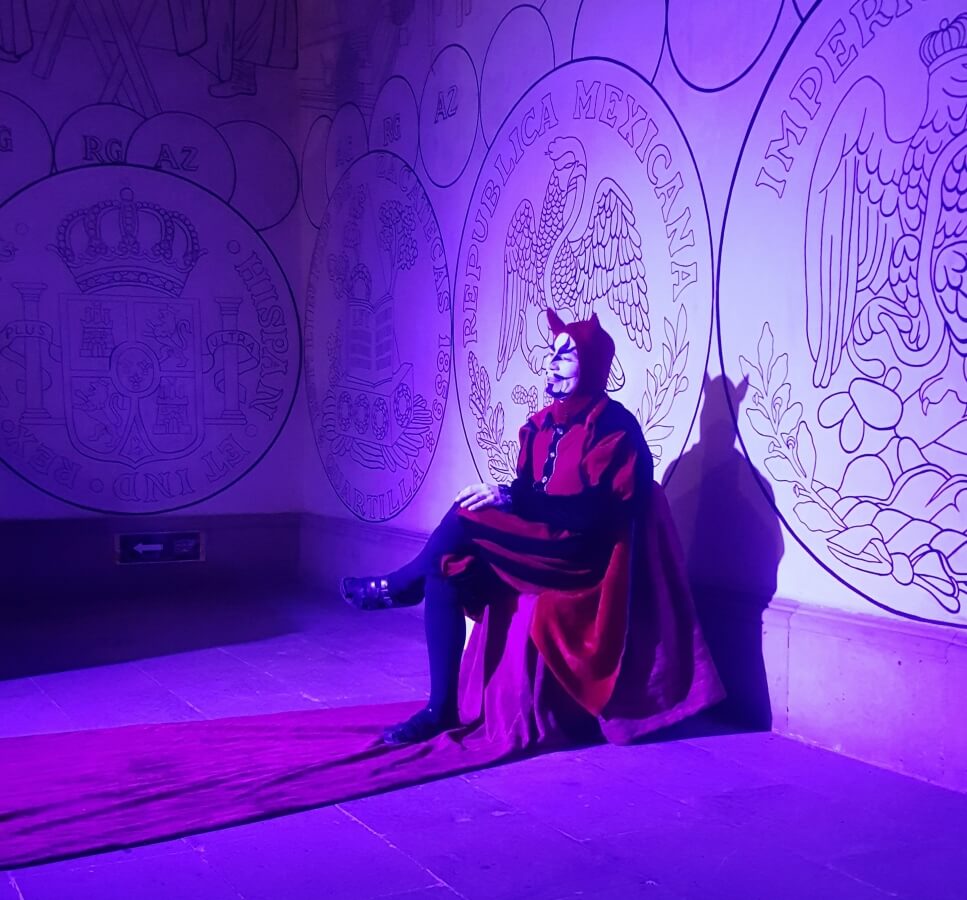 ==>>Click here to check available tours! <<==
9 p.m. Dinner! How about some delicious gorditas with shredded beef, pork, nopales (prickly pears), or even mole! They're inexpensive and delicious. Our recommendation is Gorditas Doña Julia.
Average ticket per person: $2-$7.
Address: Av. Hidalgo 409, Zacatecas Centro, 98000 Zacatecas, Zac., México.
10 p.m. Time to go to bed. It has been an exciting day, but it's time to rest and get ready for the following day.
Day 2
10 a.m. Breakfast at the hotel or some other place nearby. My recommendation is chilaquiles rojos or chilaquiles verdes. They're fried tortilla chips with salsa, cream, cheese, onion, and refried beans. Pair that up with café de olla, and you're ready to go!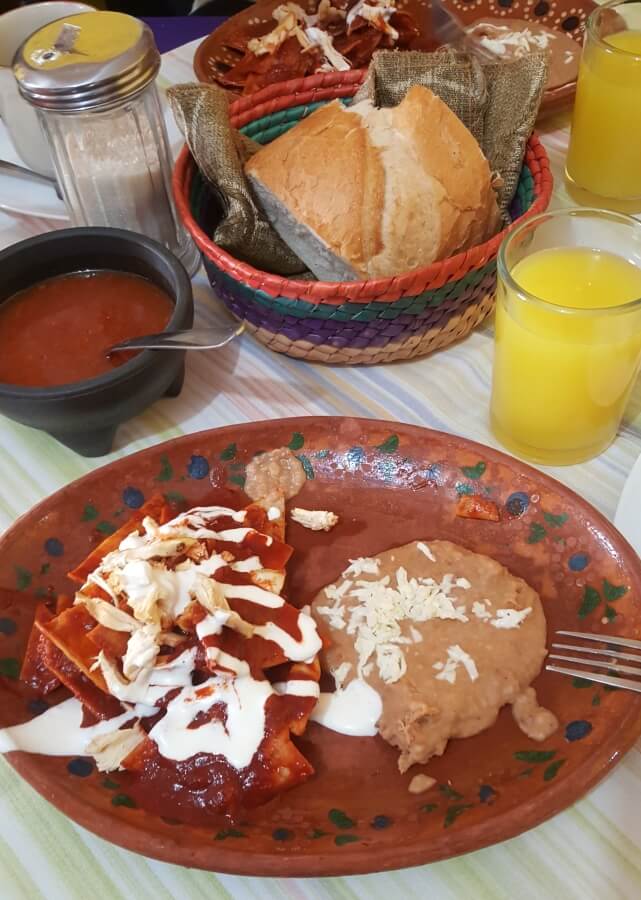 11 a.m. Mina El Edén, an ancient mine, is a must-visit. The mine is no longer in operation. It hosts now a museum. You get to ride one of the original trains the miners used to go inside. Once inside, you will learn about the history of the mine and look at some impressive precious stones. The tour takes around an hour.
Oh, and did I say the mine operates as a club at night? How cool is that?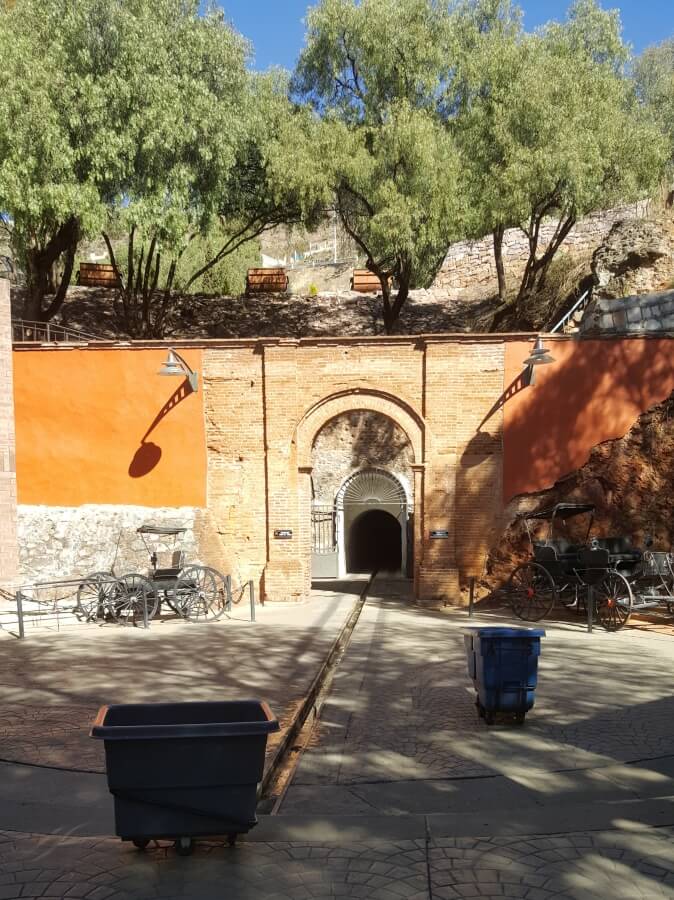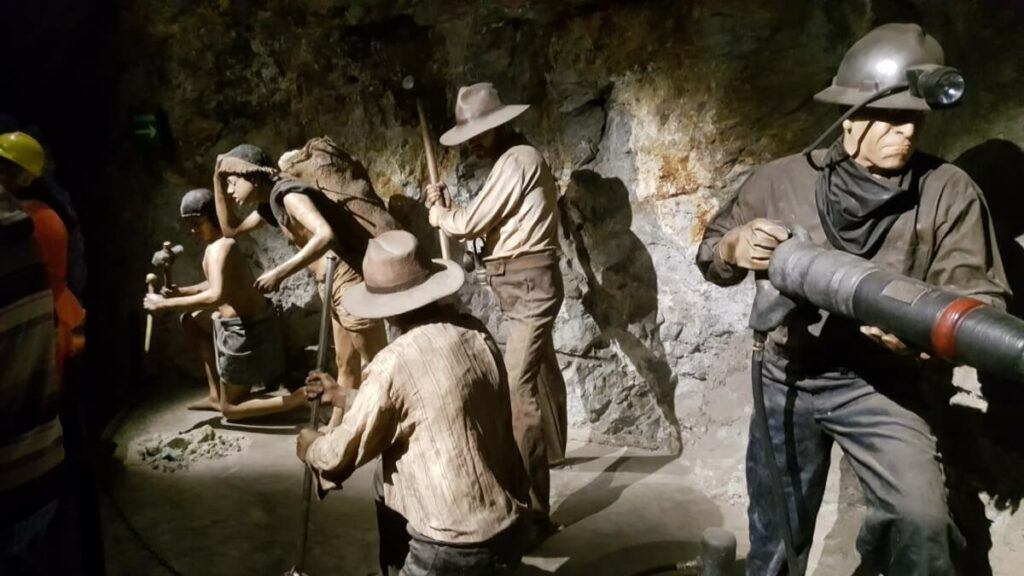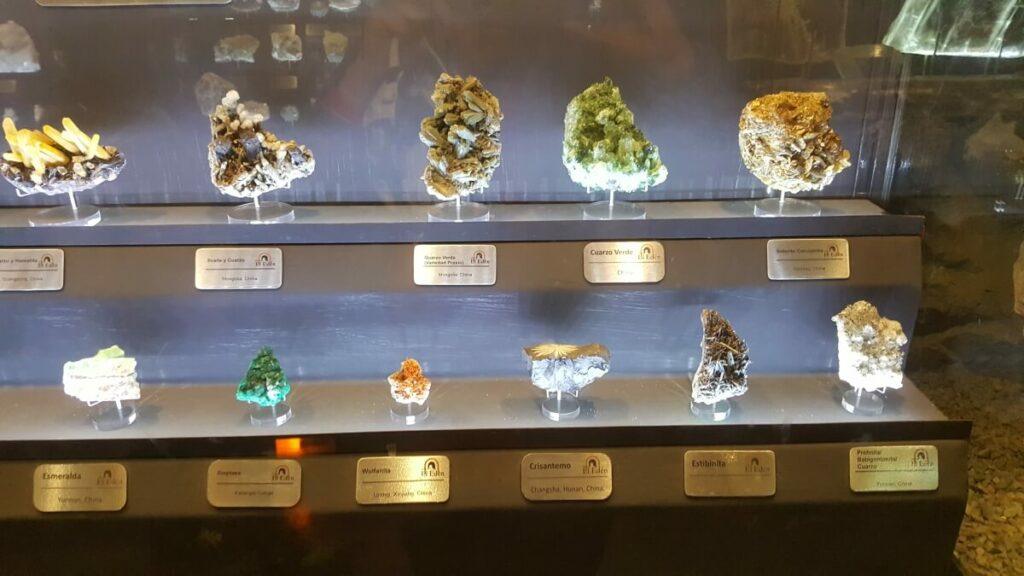 Admission: $5.
Address: Mina del Edén, Antonio Dovali Jaime S/N, Zacatecas Centro, 98000 Zacatecas, Zac., México.
1 p.m. Cerro de la Bufa. Zacatecas City is located in the mountains, and that's why many of its roads are slanted…really slanted. The most famous mountain or hill, if you will, is the Cerro de la Bufa. I recommend you either drive up there or take a taxi unless you have a superb physical condition.
Once up there, enjoy the fantastic view of the city. There is an observation deck where you can take tons of pictures or just take in the views.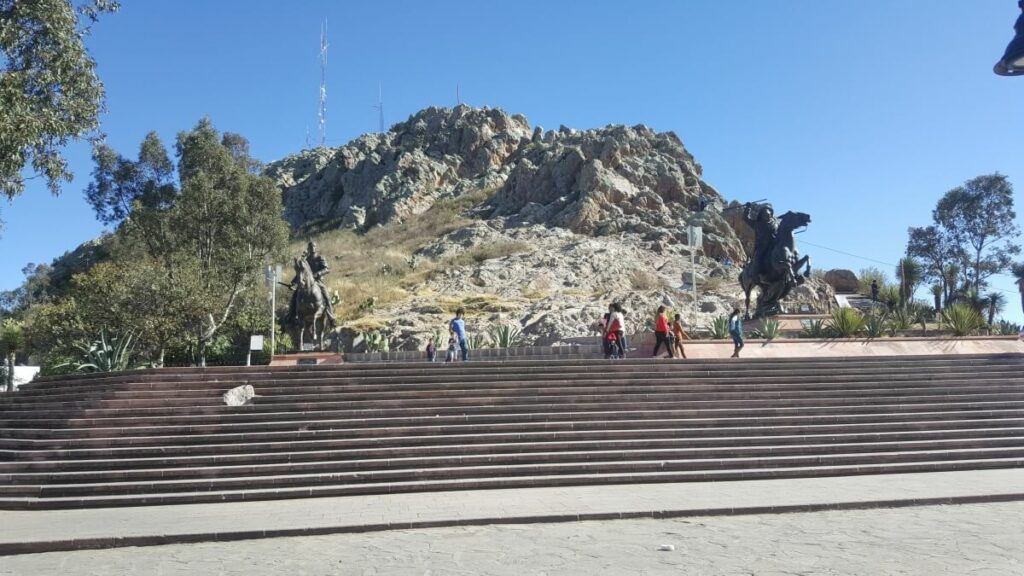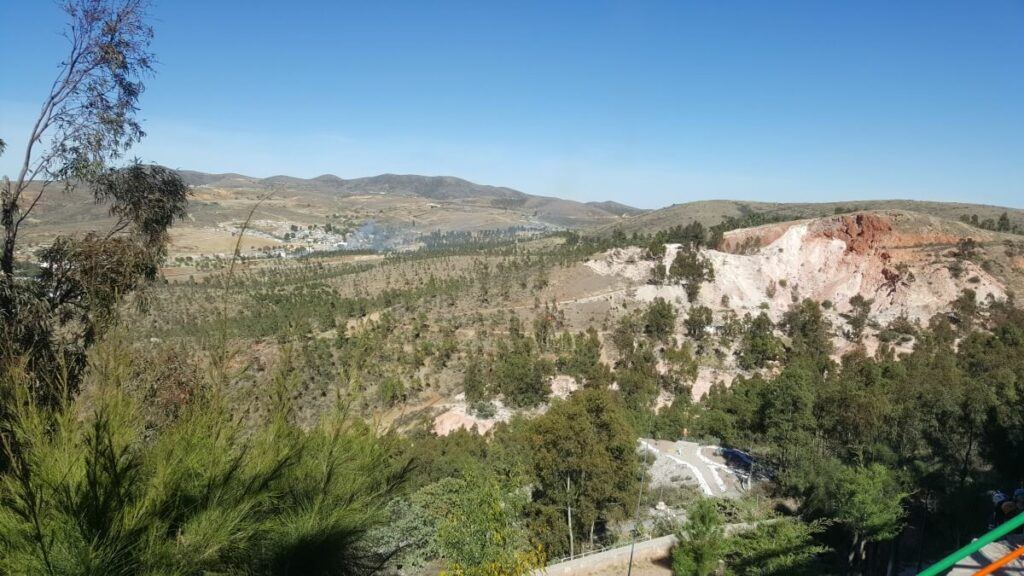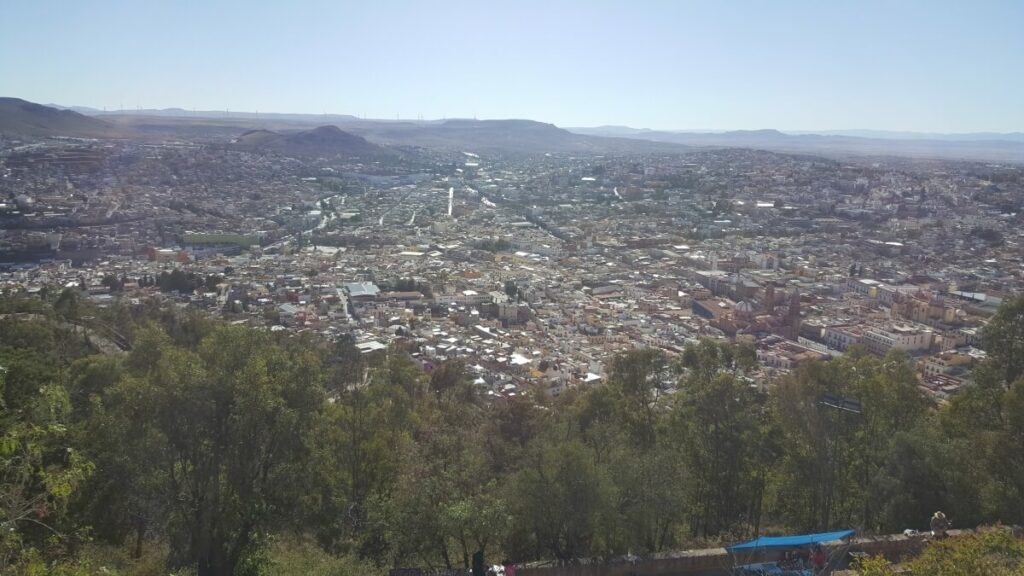 We wanted to get on the aerial tramway, but we found out it had been in maintenance for months. However, I just found out it reopened.
For those who love adrenaline, there's a zipline you could try. It just costs $12.50 per person.
For history buffs like me, the Museo de la Toma de Zacatecas is a must. You will learn about the history of the city and its importance in Mexican history. The museum has a couple of interactive exhibits that are very interesting. Admission is less than $1.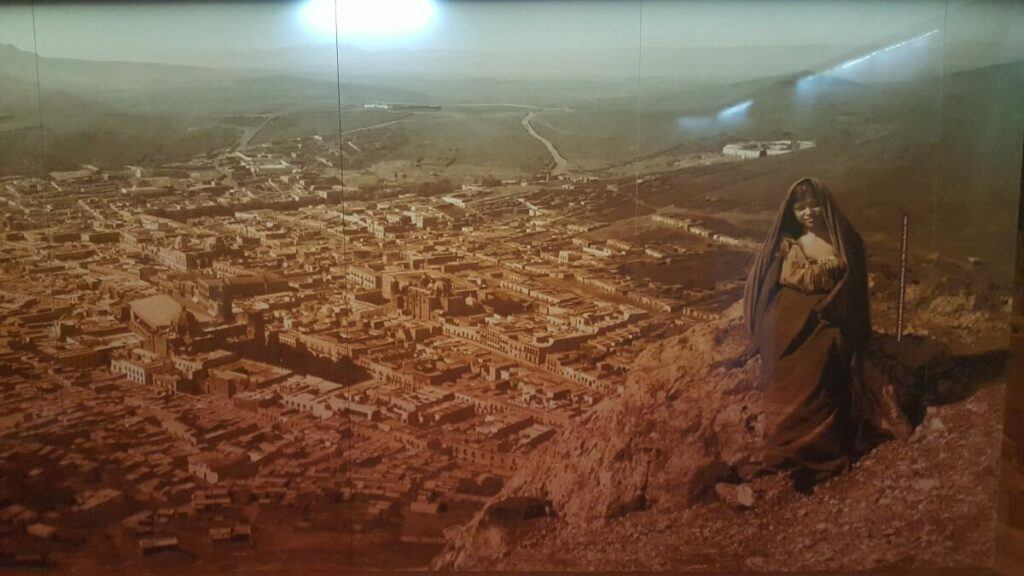 There's also a small temple you can visit. You can step inside to rest a little from the crowds outside.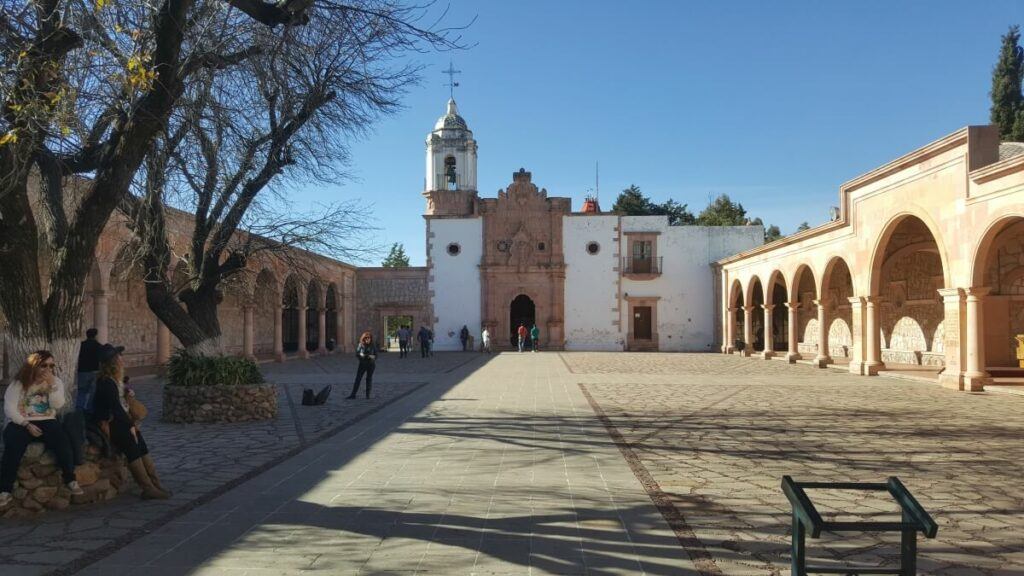 For a cool souvenir, I recommend a photo dressed up as a revolutionary. The photographer lets you borrow some clothes and a fake rifle. Nice memories.
4 p.m. Time to eat. There are several food stands on top of the hill that sell inexpensive food and snacks. Get some tacos, gorditas, or corn on the cob to satiate your appetite. And don't forget to buy a souvenir from one of the gift shops. There are so many cool things you can buy.
5 p.m. Head back to the hotel and rest a little before going out again.
6 p.m. We took a stroll around the city center in the evening and stopped at the Alameda. Zacatecas City is one of the most "instagrammable" cities I've ever been to. Take some time to admire the architecture. Walk down the streets and take in the views. If you love taking pictures, this is your chance. The city looks especially magnificent at night.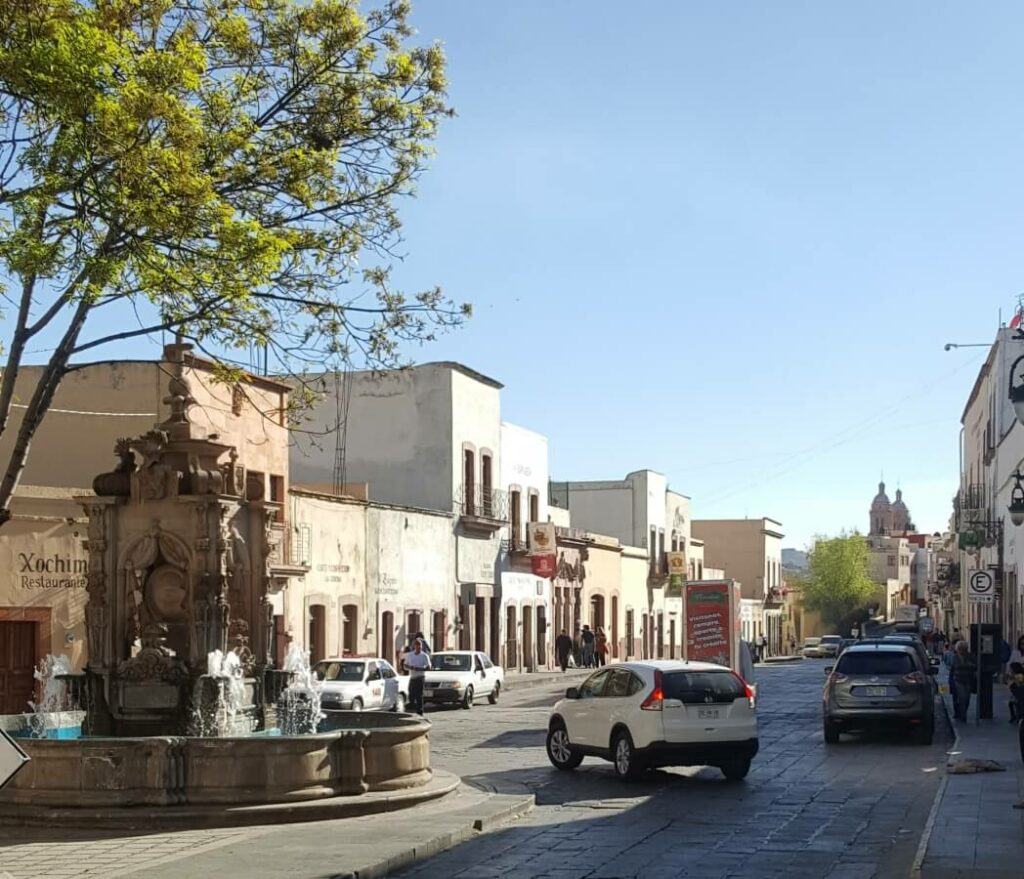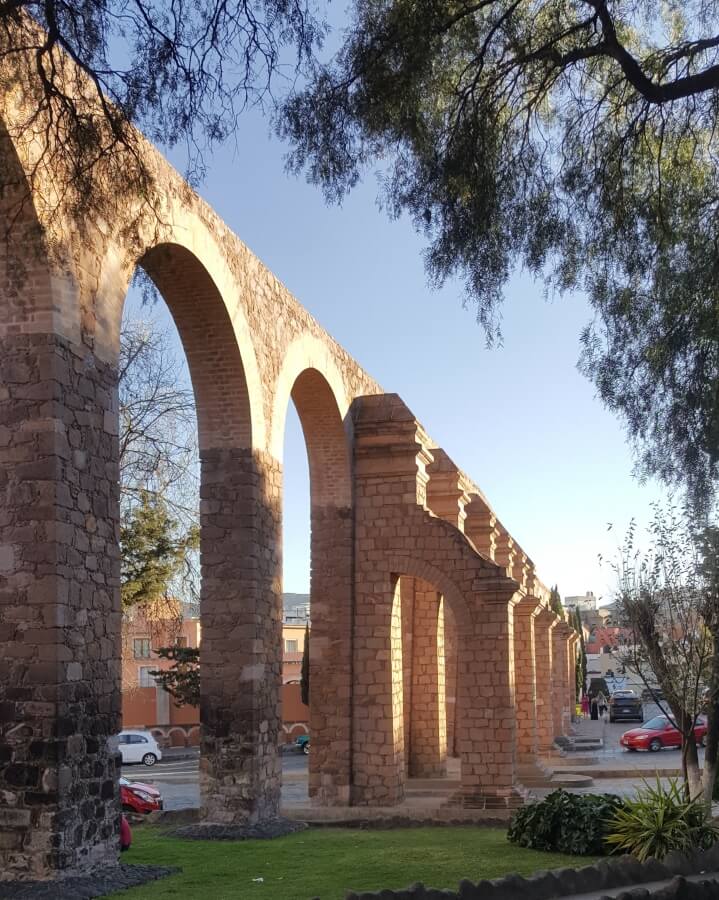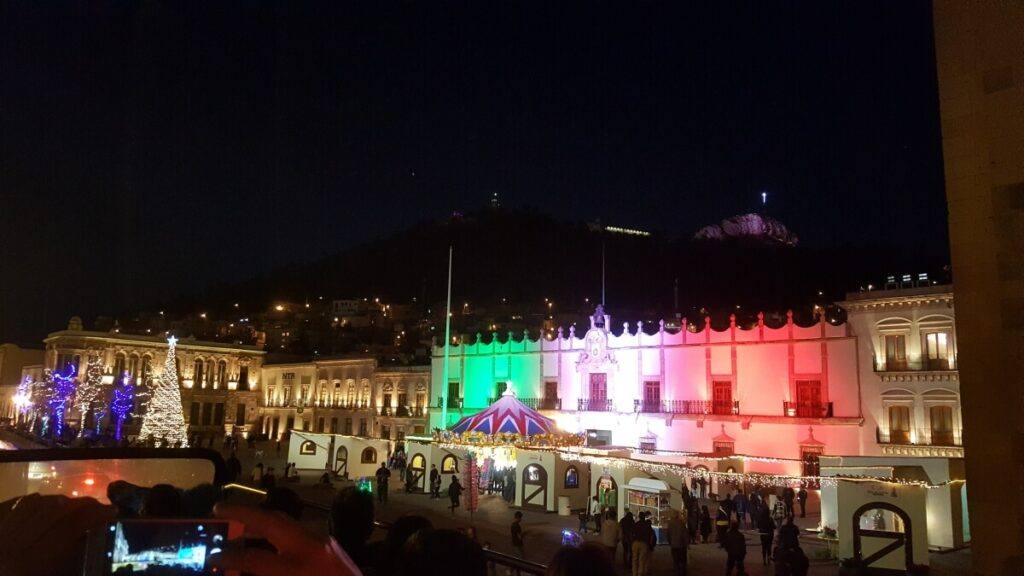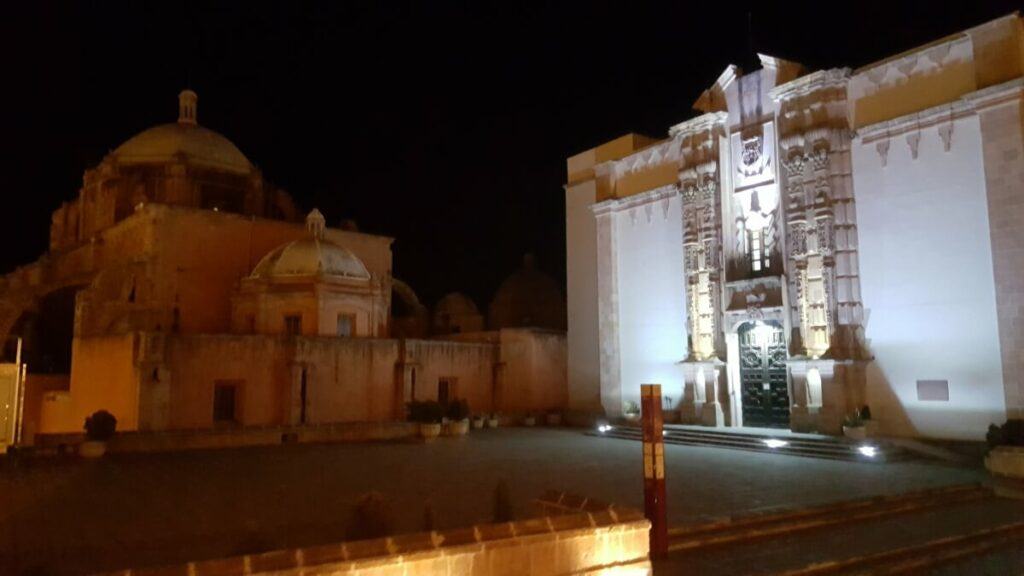 8 p.m. This time we stopped at a restaurant named Acropolis. It serves various local specialties such as enchiladas and asado de boda (pork meat seasoned with chili). The average check per person is $10-$15.
Address: Avenida Hidalgo y Rinconada de Catedral, Candelario Huizar Esquina, Zacatecas Centro, 98000 Zacatecas, Zac., México.
10 p.m. Back to the hotel.
Day 3
9 a.m. On our last day, we decided to venture out of the city and visit some ruins and a pueblo mágico. We did not stop at a restaurant for breakfast this time but rather bought some fresh bread from La Espiga, a bakery near our hotel. The bread was really soft and delicious. We ate it on our way to the ruins.
10 a.m. Chicomostoc, more commonly known as La Quemada, is an archaeological site located 50 km (30 miles) from the capital. The drive normally takes around 40 minutes.
La Quemada is not as famous as other sites like Teotihuacan or Chichen Itza, but that doesn't mean it's not worth visiting. In fact, it's one of my favorite sites. According to legend, the site burned down and that's where it got its name from (Quemada means burned).
You have to walk up a steep hill, so you need to be somewhat in good shape. There are people at the entrance who will volunteer to be your guides. You just tip them at the end.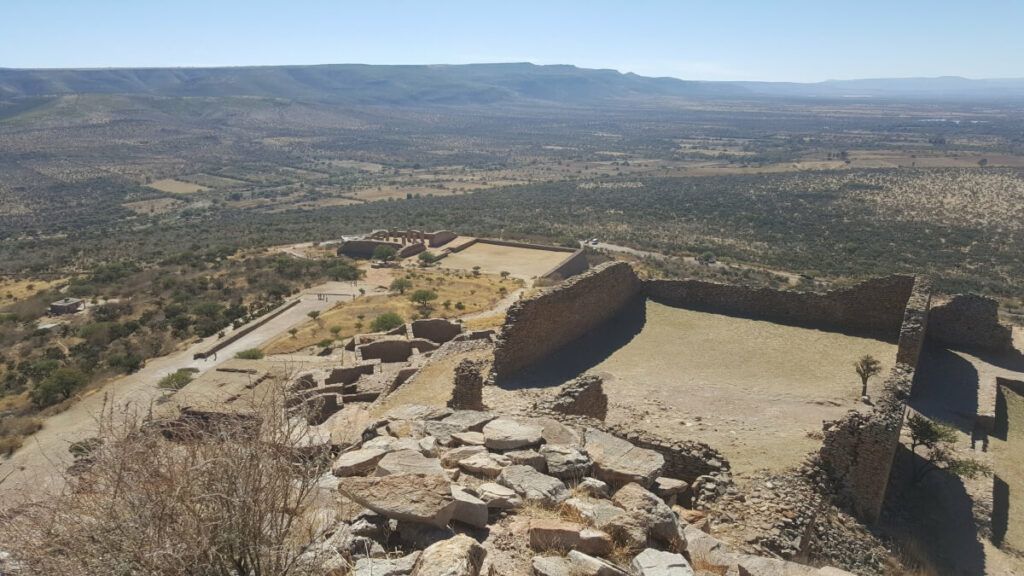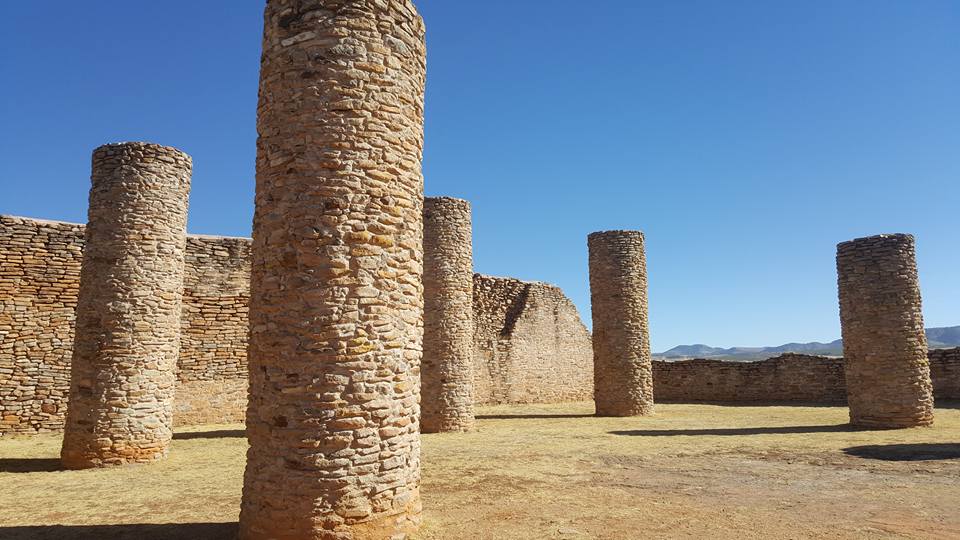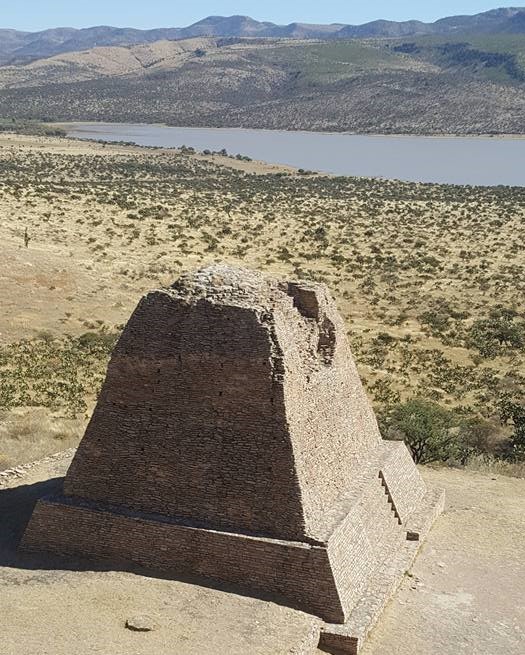 Admission is $2.75.
Address: La Quemada, México 54 Km 34, 99500 Villanueva, Zac., México.
1 p.m. Jerez. Jerez is a small town located about the same distance from Zacatecas as La Quemada. We were starving, so the first thing we did was look somewhere to eat. We found a small establishment on a corner (I forgot the name, but it's right across the main plaza), and we had some delicious bistec tacos. The salsa was to die for!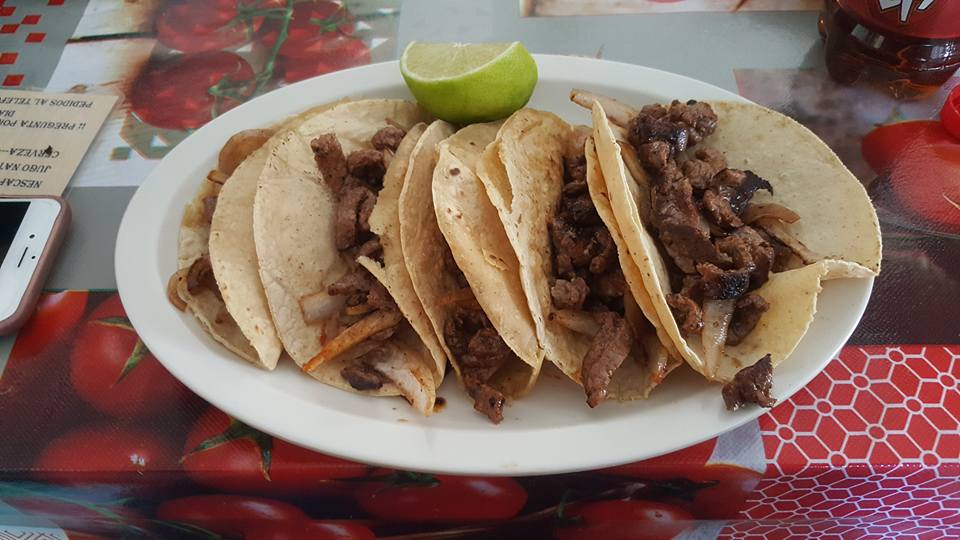 2 p.m. Jerez may be smaller than the capital, but its architecture is as impressive. Take some time to walk down its streets and take pictures. You will have a hard time deciding which ones to post.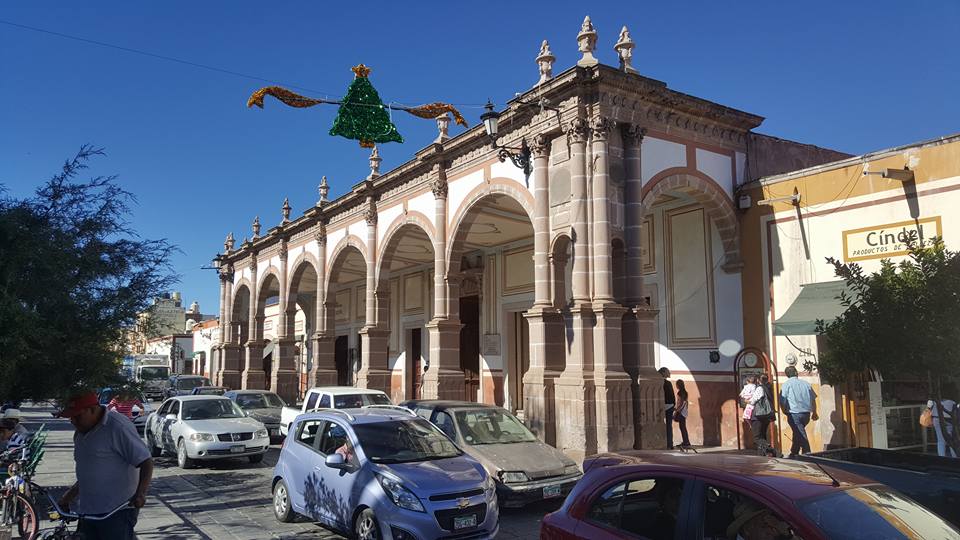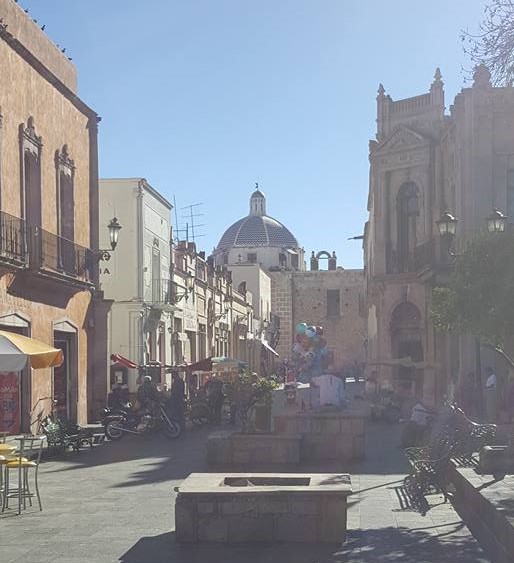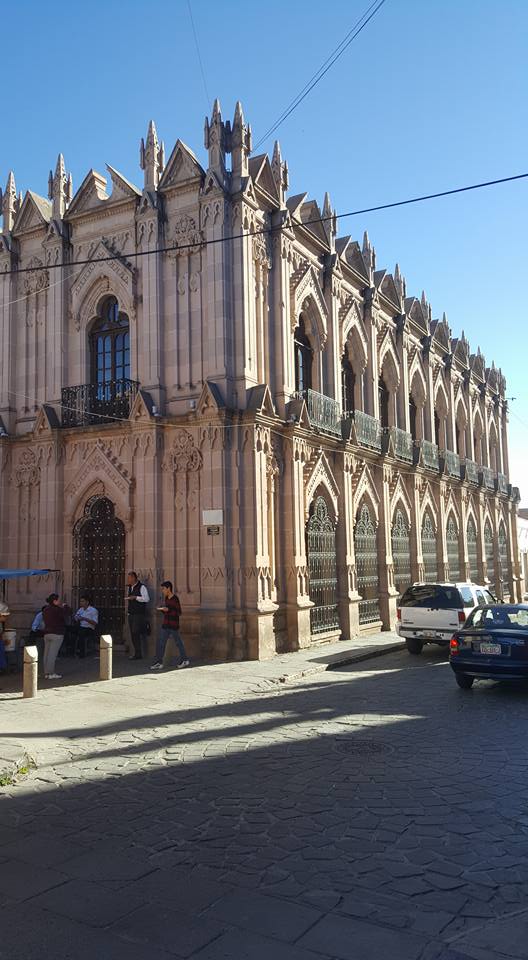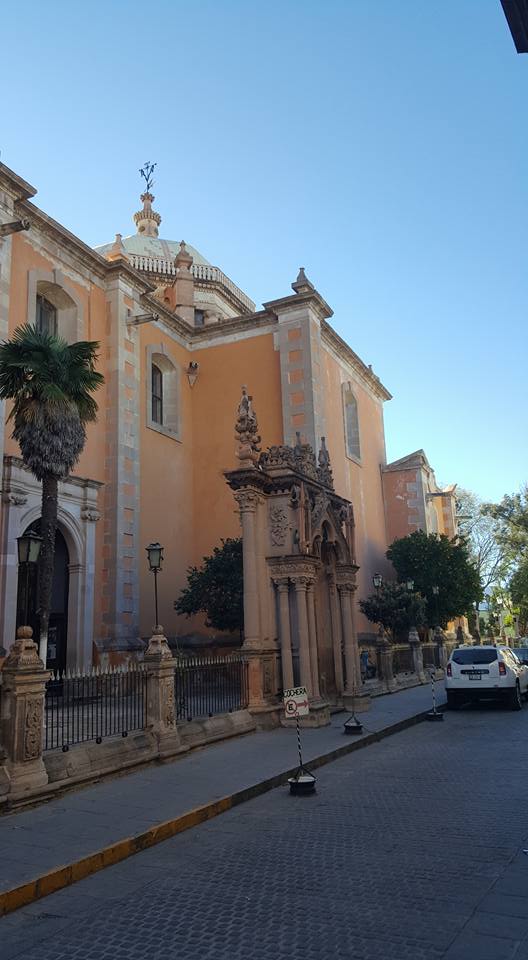 3 p.m. Mercado de Artesanías. Drop by the local market and buy some souvenirs. Typical souvenirs include handcrafts made from carved wood and ceramic, as well as pots, jars, bags, and toys. One of Jerez's specialties is leather. You can find wallets, bags, sandals, among other objects. Oh, and don't forget to buy locals sweets made of coconut, apple, and/or sweet potatoes.
Address: Hidalgo 8, Zona Centro, 99300 Jerez de García Salinas, Zac., México.
5 p.m. Ride a horse-drawn carriage. They will take you around the city center and explain the history of the city to you. The tour is about 40 minutes long and only costs $5 per person.
6 p.m. Sit down at the main plaza and just relax. This is the spot where the locals gather to chat. Maybe grab some corn on the cob?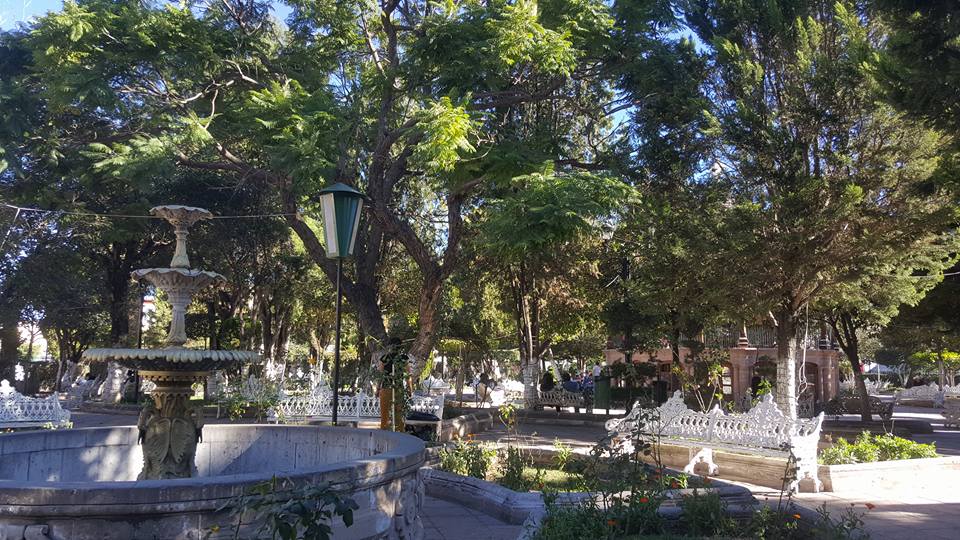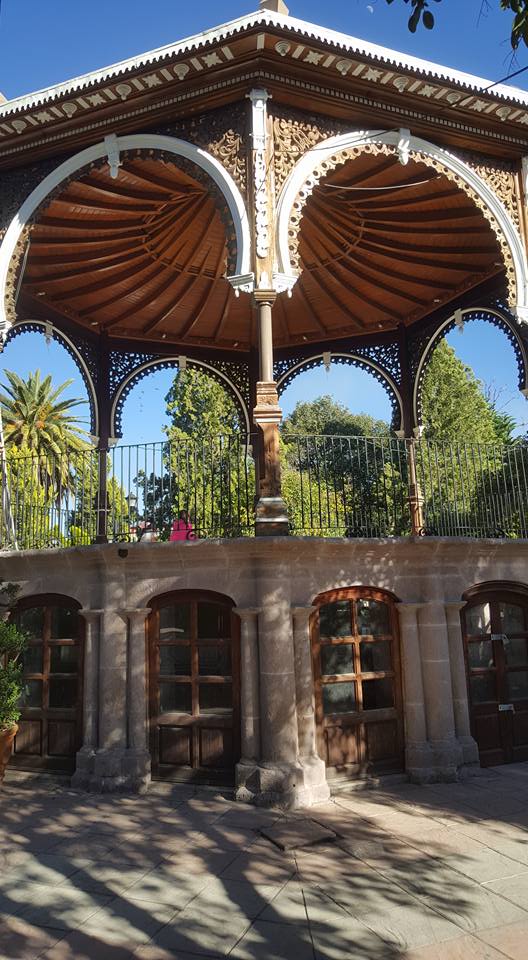 8 p.m. Jerez also has callejoneadas. They last around 1.25 and 1.50 hours. and cost around $7.50 per person. If you don't know what they are like, watch the video below to have a better idea.
10 p.m. Back in Zacatecas, it's late and we're hungry. We went to Las criollas since we saw it had good reviews online. They were not mistaken, although it's a little pricey. The food was delicious. Options include pozole, enchiladas, and asado de boda. It's also a good place to grab some drinks with friends. Mezcal, anyone?
Average ticket per person: $15-$30.
Address: Av. Hidalgo 620, Zacatecas Centro, 98000 Zacatecas, Zac., México.
12 a.m. Time to sleep. Leave early the next morning.
Location
Zacatecas City is strategically located between Mexico's 3 main cities:
600 km (372 miles) away from Mexico City.
340 km (211 miles) away from Guadalajara.
460 km (285 miles) away from Monterrey.
Depending on your point of origin and the traffic conditions, the drive takes between 4 and 7 hours.
If driving is not your thing, don't worry. Zacatecas City has an international airport that connects Mexico's main cities as well as a few international destinations like Dallas, Chicago, and Los Angeles.
==>>Click here to book your flight! <<==
Where to Stay
For our stay, we chose La finca del minero. It's a nice hotel located in the city center. Its amenities include Wi-Fi, cable TV, parking, and room service. There's also a restaurant on the first floor.
The staff was very accomodating and prepared a room for our whole group (there were 5 of us). Room prices start at $39 per night. Highly recommended.
Address: Calle Segunda de Matamoros 212, Zacatecas Centro, 98000 Zacatecas, Zac., México.
There are many hotels in the city center, and this is the area I recommend to stay.
Where to Eat
There are options for all budgets and preferences in Zacatecas City. Some places I recommend checking out are:
Mercado Genaro Codina ($). The local market with several food stalls. Address: Aldama 306, Zacatecas Centro, Zacatecas 98000, Mexico.
Rincón Típico ($). Authentic, home-cooked Mexican food, including vegan options. Address: Esquina de Rayon y Quijano, Zacatecas 98000 Mexico.
Cocina & Churrería Nacional ($). Tacos, enchiladas, chilaquiles, churros, and more. Address: Calle Genaro Codina 702-730 Centro Histórico, Zacatecas 98000 Mexico.
La Leyenda ($$-$$$). A mix between a museum and a restaurant. Tortas, chicken, cocktails, and more. Address: Matamoros 216 Col Centro, Zacatecas 98000 Mexico.
La Traviata ($$-$$$). Salads, pizza, pasta, and other Italian dishes. Address: Blvd Lopez Portillo 230 Guadalupe Zac. y Callejon de Cuevas 109 Centro Zac, Zacatecas 98618 Mexico.
How to Move Around
You don't need a car to move around the city center. Mostly everything is within walking distance. There are many taxis available in case you need one. 90% of them have meters. Before getting in, ask the driver, "Tiene taxímetro?" Rides within the city center run around 50 pesos ($2.50).
Uber is also available, but its presence is not significant. So, don't count on Uber this time.
How to Stay Safe
The state of Zacatecas has been in the spotlight in recent years. Even the U.S. government advised against visiting some areas like Fresnillo. However, it's important to consider that the state is huge. Zacatecas City, the capital, is relatively safe.
That being said, only travel during daylight hours. The city center is a safe area. Just be mindful of your surroundings and avoid walking alone at night. Leave your valuables at the hotel and only carry the stuff you will really need.
If you ever find yourself in an emergency, dial 911.
Don't forget to buy travel insurance! You never know when you might need it.
Additional Tips
Zacatecas City is located at an elevation of 2,438 m (8,005 ft) above sea level. That means the air is drier and less abundant. Keep this in mind if you're pregnant or suffer from cardiovascular or respiratory disease. Talk to your doctor if this applies to you.
Wear comfortable shoes. You will walk A LOT. A little exercise doesn't hurt, but it can be a pain if not wearing appropriate shoes.
Annual temperatures range between 19°C (66°F) and 27°C (80°F). The mornings are chilly, and the afternoons are hot. Bring a light sweater or jacket no matter the time of year you visit.
Wear sunscreen and a hat. The sun burns a lot.
If renting a car, preferably rent a small one. The streets in the city center are extremely narrow and parking can be an issue.
Final Thoughts
Zacatecas City has it all: nice people, good food, and lots of attractions for everyone! You can never go wrong with it. Whether with family or friends, whether driving or flying in, it is always a great option for a short or long stay.
Its location between Mexico's main cities makes it a great option for a road trip. You can visit any time of the year but keep in mind winters are cold.
I hope you found this 3 days in Zacatecas City itinerary useful. Feel free to make adjustments as needed.
Have you been there yet? Did you like it? What would you add to the itinerary? Do you have any questions? Let me know in the comments below. Bon voyage!
Book your trip now!
Book your flight
The first thing you have to do is find cheap flights. But where do you find those? There are many search engines, but the one I highly recommend is Skyscanner. Here you can compare fares from all over the world and pick the one that suits you best.
Book your accommodation
The next thing you have to do is secure your lodging. Whether you prefer a hostel, a guesthouse, a B&B, or a hotel, you can find them all on Booking. You can find lodging of all kinds ranging from cheap to expensive and somewhere in between. Many people have scored good deals using it.
Another popular option is Hostelworld. This website focuses on hostels as opposed to hotels.
Book a tour
In some places, you might want to hire a tour. Not all places are equally accessible to visit by oneself. It helps enormously when you visit with a local guide who can show you around and answer any questions you might have…all in your native language. My to-go place is Viator as they offer tours of all kinds and have a presence all over the world.
Rent a car
Public transportation is usually cheaper than renting a car, but it's sometimes more complicated and time-consuming. That's a reality. In some cases, it's more convenient to rent a car. My recommendation is Rentalcars.com. Here you can compare rates and choose the one that fits you best.
Book your bus tickets
You can save money by booking bus tickets online. My favorite site to do this is Busbud.
Get travel insurance
Never travel without a travel insurance policy, especially during these days! Travel insurance can save your life. My recommendations are World Nomads and Insured Nomads. Both companies cover COVID-19 related incidents, which is crucial these days.
More resources
Just click on the "Plan your trip" tab at the top of this page, and you will find more resources like getting Mexican insurance for your foreign car, buying travel accessories, and learning Spanish. And, of course, don't forget to check back often to read about more tips on Mexico travel.