The first time I visited Puebla City was in my college years. There was a student competition back then and I was part of the team. Although our focus at the time was the competition, we did spare some time to tour around the city. I fell in love with it. Just walking along its streets made me feel so relaxed. Even though it's one of Mexico's largest cities, there was a small-town vibe to it. You could feel it in the air. It was as if time had stopped. Old people were seated in the plaza, kids running and playing around, while I enjoyed my ice cream seated on a bench under the shadow of a huge tree. What else could I ask for? You don't get this in many places, I can assure you.
My stay in Puebla City was short. I wish I had stayed more time. It's a picturesque, charming city that should be on every traveler's bucket list. A couple of days definitely aren't enough. But if you don't have that much time just like me, here are some ideas you could put into practice. Today I will share with you some of the best things to do in Puebla City.
Walk around the Historic Center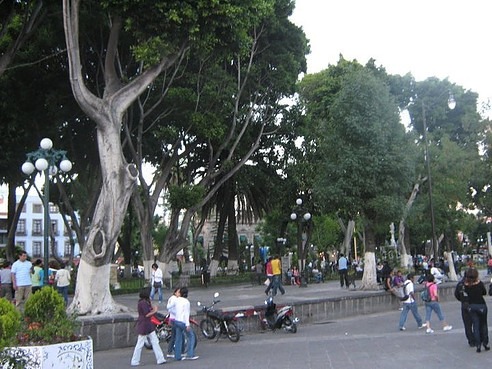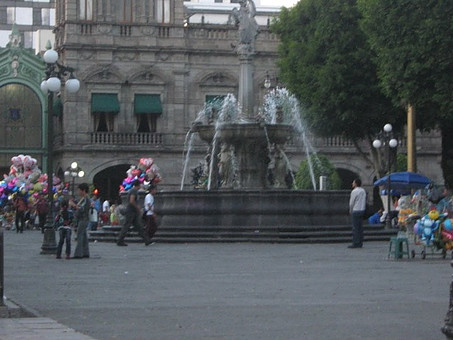 As always, the starting point I recommend beginning a tour is the main square, in this case, the Zocalo. It's a beautiful plaza with lots of trees, benches, a fountain, and several colonial buildings all around. This is a perfect spot for people-watching. You will see lots of people enjoying a lively conversation, taking a stroll, or just stopping by to take a break. This is the gathering place for locals, very popular on weekends. Get yourself a snack or a drink, sit under a tree, and just relax. We need to do this now and then. Take this opportunity to start planning your day if you still haven't done it.
Visit the Cathedral
Right next to the Zocalo, you will find the cathedral. It's one of the most representative buildings in the whole city. The cathedral also hosts one of the most important museums of New Spanish art in all of Mexico. Its two towers took almost 200 years to build! Can you imagine that? At 70 meters high (230 ft approximately), they're the tallest towers of all Latin American cathedrals. They look really beautiful when illuminated at night.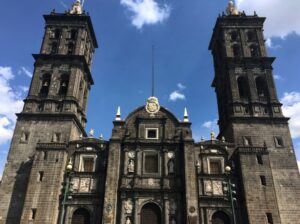 Admire some Art or Buy some from Local Artists
Very close to the Zocalo, you will find the Barrio del Artista (Artist Neighborhood) which is filled with painters and sculptors working on their art. On weekends, you can even watch a live show as there are other artistic expressions besides painting.
The neighborhood has a bohemian, hipster style to it, so if you're into that, you'll love it.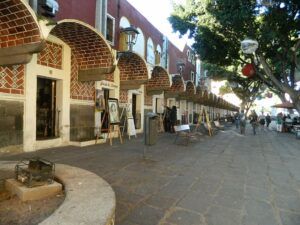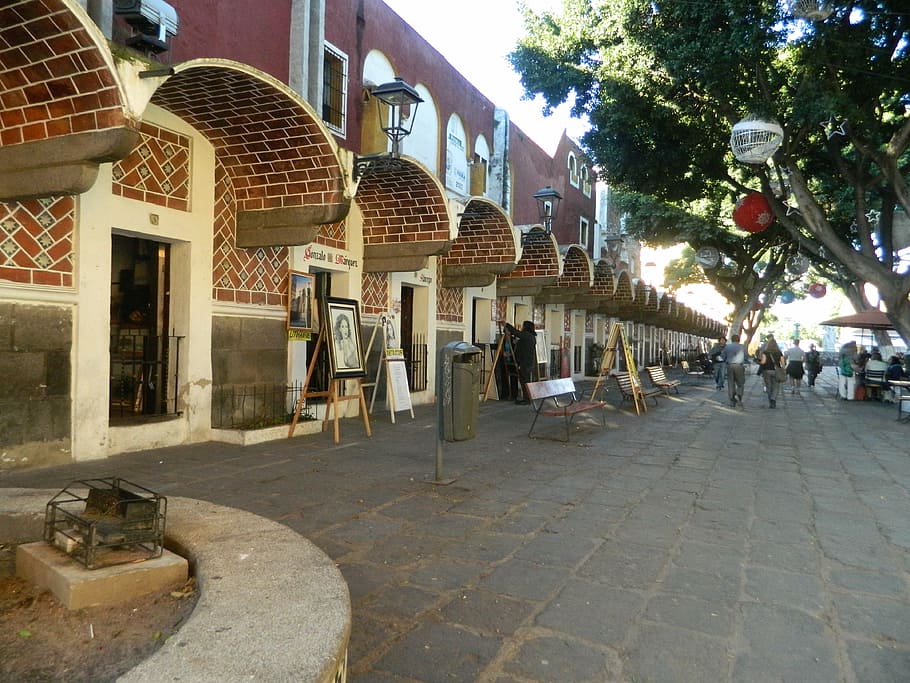 Visit the Markets and Antique Shops
Right in front, there is el Parian, which is a craft market. You will be able to buy all kinds of crafts, typical candy, traditional clothes, souvenirs, etc.
About 10 minutes walking from the Zocalo, you can find the Callejon de los Sapos. This is a very colorful street filled with antique shops and crafts of all kinds. Locals say the best time to go is weekends, especially Sundays. The ambiance is great and this is a perfect spot to take some Instagram pictures or get yourself some souvenirs.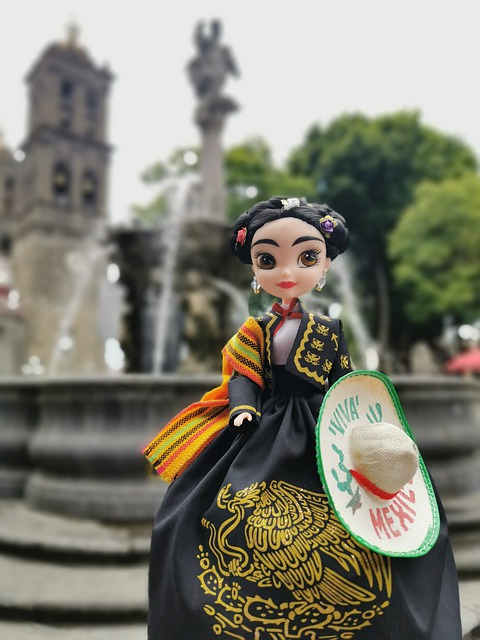 Visit the Oldest Library in America
If you love books, you won't want to miss visiting the Biblioteca Palafoxiana. It's the oldest library in the American continent. Its collection includes over 45,000 books! You can even read some of them but you have to make an appointment. Admission for adults is 40 pesos ($2) and kids are 20 pesos ($1). It's free on Tuesdays.
Inside the same building, you will find the Galeria Tesoros de Catedral. There are pieces and works of sacred art that have never been shown anywhere else and that represent an important part of the history of the cathedral. Admission is free.
Visit a Museum
A museum you have to visit is Museo Amparo. It showcases exhibits from pre-Hispanic, Colonial, and contemporary times. You can also get on the rooftop and admire a panoramic view of the city.
Another museum you cannot miss is the Museo Internacional del Barroco. It's a cool museum, a work of art in itself. It showcases 11 exhibits, some of them are interactive. You will spend at least 2 hours here.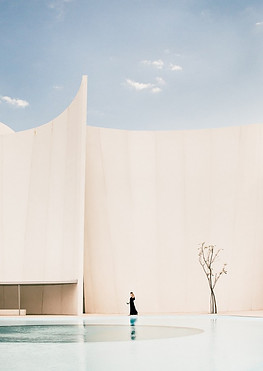 Ride the Most Famous Ferris Wheel in Town
One of Puebla City's landmarks is the Estrella de Puebla, which is a Ferris wheel. You can ride it and get an excellent view of the city from the top. Another option would be taking the cable car or teleferico. Yet a third option would be taking a double-decker bus or a trolley at the Zocalo to tour the city. This is a good opportunity to learn more about the city and get a better idea of what other places you can visit during your stay.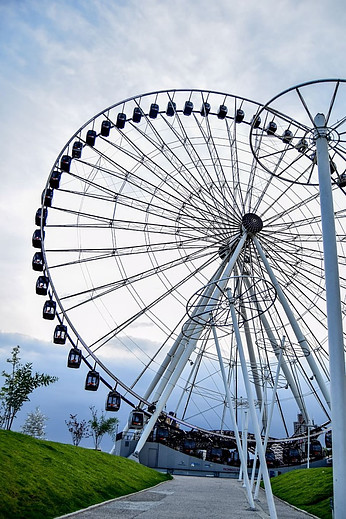 Eat a Chile en Nogada
Pueblan cuisine is exquisite and one of the most representative of Mexican cuisine. Among its dishes, we can mention: mole, chiles en nogada, cemitas, chalupas, molotes, enfrijoladas, and the list goes on and on. Keep in mind that chiles en nogada are seasonal. The season starts in mid-July and lasts through September. If you happen to visit during this time, you should give them a try. A good place to try authentic cuisine is Fonda de Santa Clara. There are several locations throughout Puebla City, but the original one is the downtown location. It's not cheap, but you should eat there at least once in my opinion.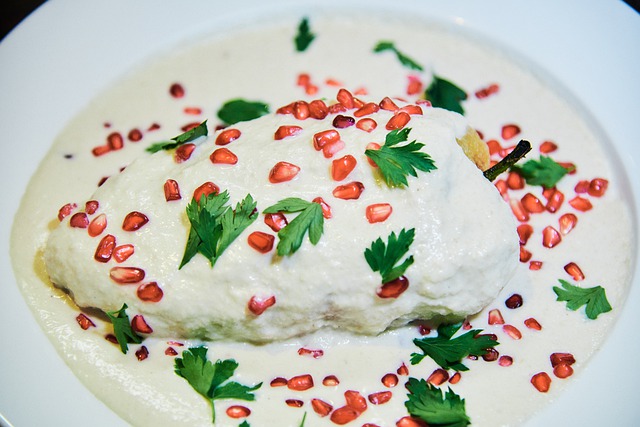 Buy a Talavera Souvenir
Puebla City is widely known for Talavera pottery. Talavera plates are colorful and have beautiful designs on them. However, you can also find plenty of things made from this material such as bowls, jars, flowerpots, religious items, and various decorative figures. You can buy these at El Parian or el Callejon de los Sapos, among other places.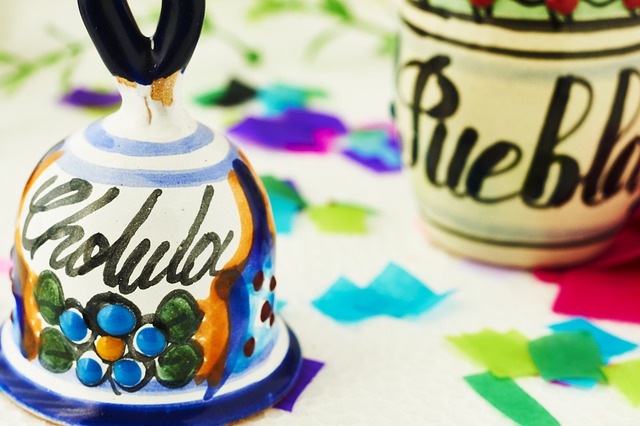 Buy Something for that Sweet Tooth
Puebla City is also famous for its typical sweets. There is a street in the city center known as La Calle de los Dulces (Sweets Street) where you can find all kinds of such sweets. Among these delicious sweets, we can mention camote (sweet potato), jamoncillos (milk fudge), piñones, mueganos (similar to fritters), mazapanes (peanut candy), tortitas de Santa Clara, suspiros de monja, borrachitos, etc. Candies come in various sizes and shapes. I got myself a sizable amount of goodies for the trip back home and everybody loved them.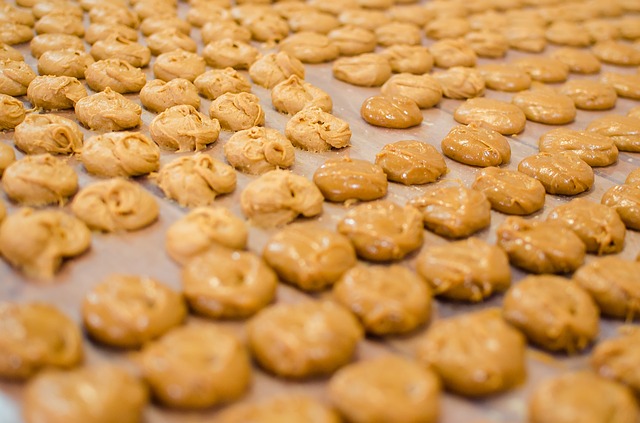 Don't forget to buy rompope! This drink is made with eggs, milk, vanilla, and rum. It was originally made in the convents of Puebla City by nuns (although people say they didn't drink it as they were not allowed). There are variations to it which include flavors such as pecan, pistachio, almond, coconut, and pinon. It can be drunk by itself or used in recipes, mainly for desserts due to its sweet flavor.
Locals say you can't leave the city without trying the pasita. This is a liqueur made of raisin and has a cube of goat cheese at the bottom. There's a bar with the same name in the city center and that's where it was first made. Do yourself a favor and buy a bottle to take back home. It will be an interesting experience to share with family and friends.
Getting There
Officially named Puebla de Zaragoza, Puebla City is located in the center/south portion of Mexico. It is located about 136 km (84.5 miles) from Mexico City. The trip by land between these two major cities takes around 2.5 hours. Due to their proximity, land travel is an option between these two points.
Hermanos Serdan International Airport is the airport that serves this city. It is situated about 32 km (20 miles) or 40 minutes away from the city center. It seems there are no direct flights between Mexico City and Puebla City, so you'll either have to take a connecting flight or travel by land. This really surprised me. Puebla City is connected to other major destinations like Monterrey and Guadalajara, but not Mexico City. Other than that, the only international destination out of this airport is Houston, Texas in the U.S. via United.
Spend a Few Nights
This time I did not stay in the city center, but not far either. I stayed in the Noria Neighborhood about 6 miles from the cathedral. The service was excellent at the Holiday Inn I chose. I loved their breakfast buffet (for a surcharge) which included chilaquiles, black refried beans, tamales, pancakes, fruit and so much more. I'm drooling right now just by remembering. This hotel also offers free parking, free Wi-Fi, cable TV, air conditioning, a swimming pool, a fitness center, safety deposit boxes in every room, among other amenities. The greatest part is that it's near the city center, so distance is not a problem.
Conclusion
I would say a week is a reasonable time to explore the city. But if you have the chance to visit regardless of time, I recommend you do it. You might be in Mexico City or some other place nearby and not know what to do, so why not try Puebla City? You will be amazed by all you will find.
I hope you found this useful and, as always, feel free to comment and ask any questions you have. See you soon!
Book your trip now!
Book your flight
The first thing you have to do is find cheap flights. But where do you find those? There are many search engines, but the one I highly recommend is Skyscanner. Here you can compare fares from all over the world and pick the one that suits you best.
Book your accommodation
The next thing you have to do is secure your lodging. Whether you prefer a hostel, a guesthouse, a B&B, or a hotel, you can find them all on Booking. You can find lodging of all kinds ranging from cheap to expensive and somewhere in between. Many people have scored good deals using it.
Another popular option is Hostelworld. This website focuses on hostels as opposed to hotels.
Book a tour
In some places, you might want to hire a tour. Not all places are equally accessible to visit by oneself. It helps enormously when you visit with a local guide who can show you around and answer any questions you might have…all in your native language. My to-go place is Viator as they offer tours of all kinds and have a presence all over the world.
Rent a car
Public transportation is usually cheaper than renting a car, but it's sometimes more complicated and time-consuming. That's a reality. In some cases, it's more convenient to rent a car. My recommendation is Rentalcars.com. Here you can compare rates and choose the one that fits you best.
Get travel insurance
Never travel without a travel insurance policy, especially during these days! Travel insurance can literally save your life. My personal recommendations are World Nomads and Insured Nomads. Both companies cover COVID-19 related incidents, which is crucial these days.
More resources
Just click on the "Plan your trip" tab at the top of this page, and you will find more resources like getting Mexican insurance for your foreign car, buying travel accessories, and learning Spanish. And, of course, don't forget to check back often to read about more tips on Mexico travel.