Mexico has been in the spotlight in the cinema industry since the 40s. Many movies of all kinds have been shot in Mexican territory…westerns, dramas, comedies, you name it. We're not talking about Mexican productions but Hollywood ones. One way or another, Hollywood producers and directors have been drawn to our country to film their ambitious projects. That's why today we came up with another list of famous movies shot in Mexico.
We talked about older movies in a previous post. If you still haven't read it, you can check it out here. That time we talked about older movies from the 40s up to the 70s. Today we will talk about more recent movies. You may have watched one of them already. Let's get started!
1. Predator
(1987)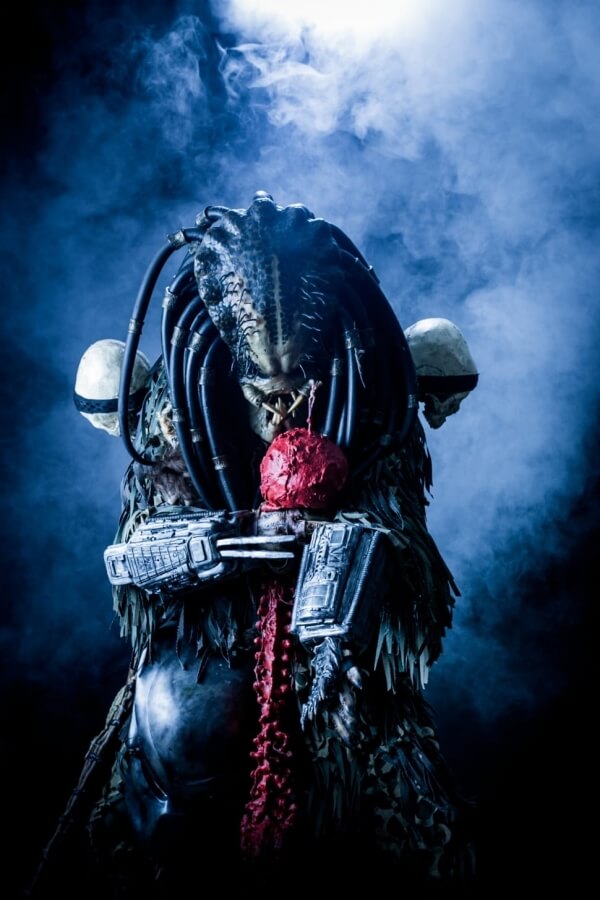 Aliens, guns, and lots of action. Is there a better way to start our list than with this classic Sci-Fi action film? 
A special mission group is held hostage in Central America and the American government sends Dutch, a military special forces operative, to the rescue. Once there, Dutch and his team find out they're not capable of defeating the local guerrillas. They soon realize something (or someone) out of this world is hunting them for fun.
Filming locations include Jalisco, Palenque, and Puerto Vallarta.
Starring: Arnold Schwarzenegger and Carl Weathers.
Buy it on eBay.
2. Licence to Kill
(1989)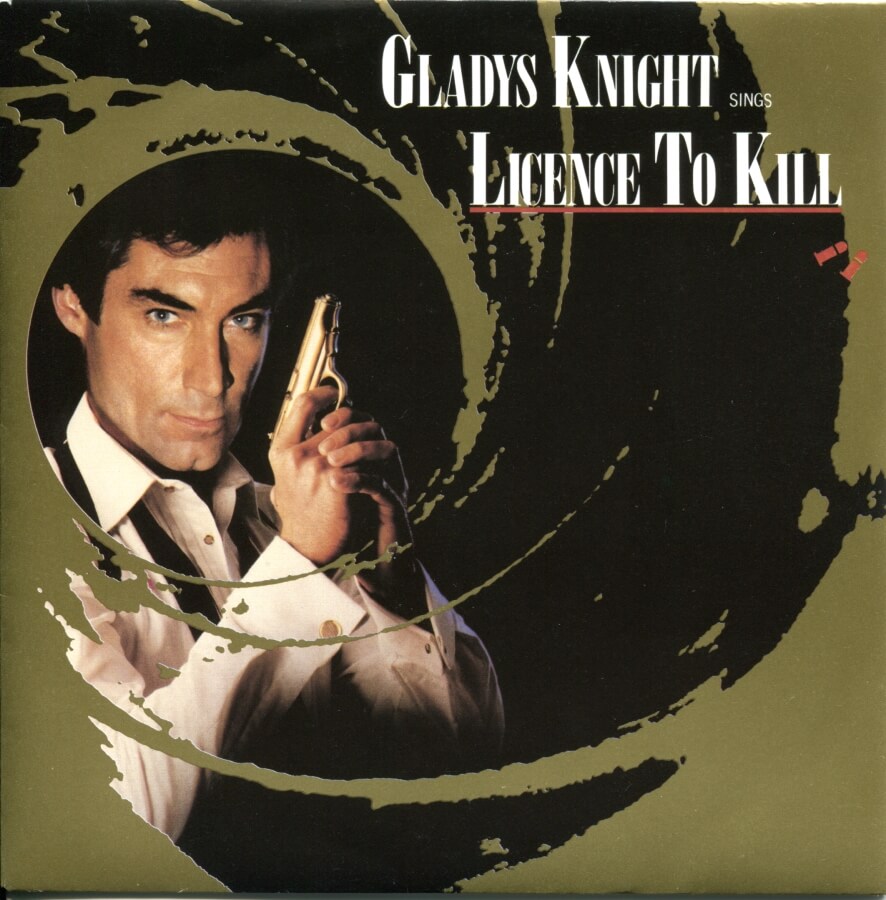 This spy movie is part of the James Bond series, one of the most famous in cinema. However, this movie, in particular, was not as successful as other movies from the same series, probably due to its intensified violence.
In this movie, James Bond sets out on a mission of his own to find the drug dealer that severely injures his American DEA friend. The highlights are a chase with a tank and a helicopter, as well as the psychotic henchman Dario.
Filming took place in many locations such as Acapulco, the Centro Ceremonial Otomí in Toluca, the Teatro de la Ciudad in Isla Mujeres, Veracruz, Yucatán, among others.
Starring: Timothy Dalton, Carey Lowell, Robert Davi, Benicio del Toro, Talisa Soto, and Anthony Zerbe.
Buy it on eBay.
3. Desperado
(1995)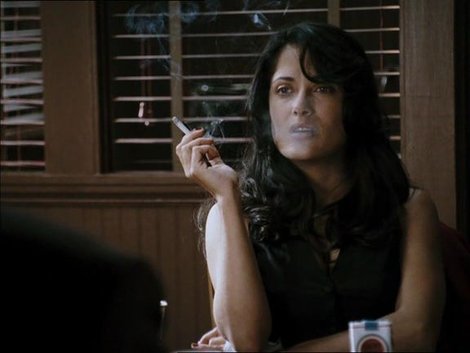 A sequel to El Mariachi and directed by Robert Rodríguez, this movie received mixed reviews.
Former musician and gunslinger El Mariachi is back after a long time. He's looking to avenge the death of his lover. 
He soon learns some Bucho guy was involved and starts a hot pursuit.
Filming locations include San Miguel de Allende and other small towns in Guanajuato.
Starring: Antonio Banderas, Joaquim de Almeida, Salma Hayek, Steve Buscemi, Cheech Marin, and Quentin Tarantino.
Buy it on eBay.
4. Romeo + Juliet
(1996)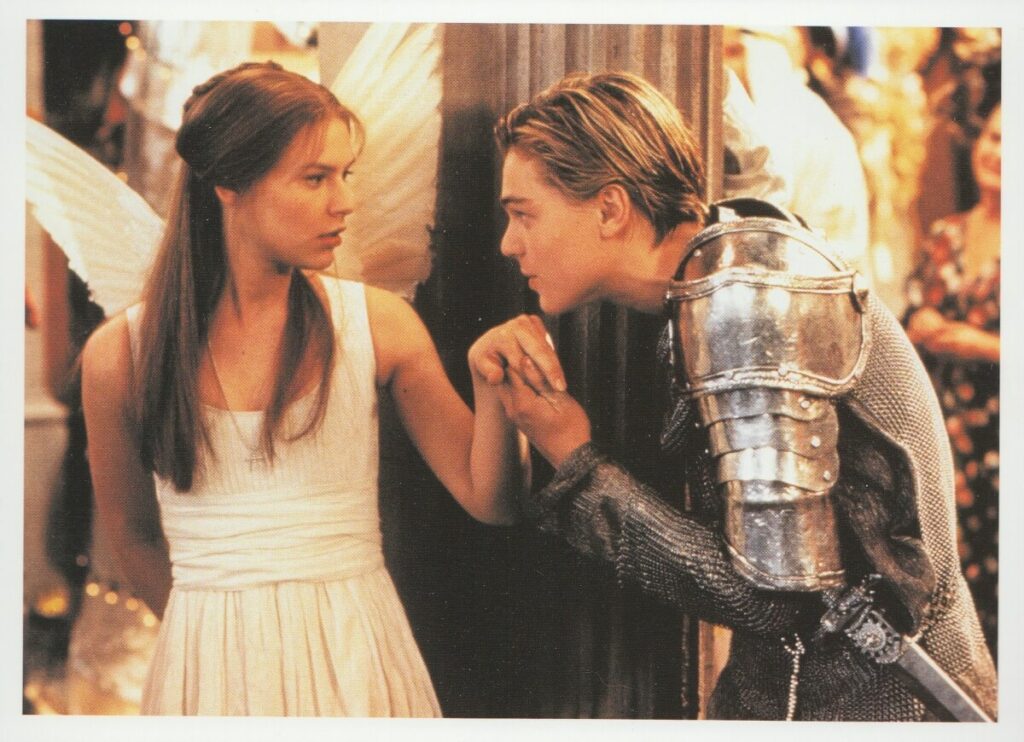 Based on Shakespeare's homonymous play, this modern adaptation tells us the story of a young couple who can't love each other freely since there's a feud between their two families. Romeo is exiled and it looks like Juliet will have to marry someone else. When Romeo hears the news, he takes a drastic decision. If you have read the book and haven't seen the movie yet, you will be a little surprised.
Although the movie was well-received, many criticized the adaptation for being more violent and geared toward a younger audience.
Would you believe me if I told you the castle where they shot the ballroom scene is not in Italy, not even in Europe? It was shot in Chapultepec Castle in Mexico City. Other shooting locations include the Estudios Churubusco, Texcoco, and Veracruz.
Starring: Leonardo DiCaprio, Claire Danes, Brian Dennehy, John Leguizamo, Pete Postlethwaite, Paul Sorvino, and Diane Venora. 
Buy it on eBay.
5. Titanic
(1997)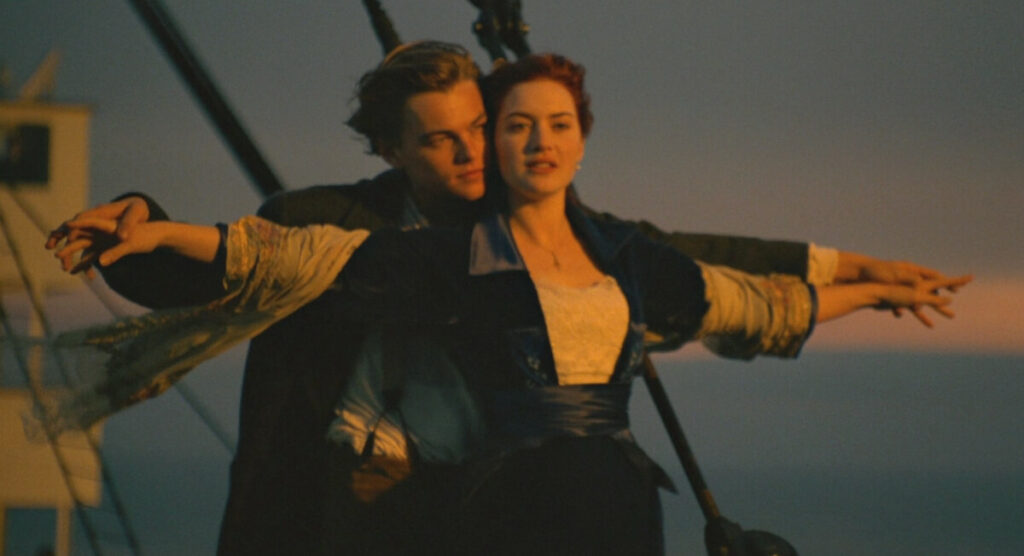 Titanic is one of the most expensive and successful Hollywood movies of all time.
Loosely based on historical events and taking the sinking of the Titanic in 1912 as the setting of the story, the movie starts with American treasure-seeker Brock Lovett. While looking for diamonds, he finds the drawing of a nude young woman wearing a necklace. It is later revealed the woman in the portrait is still alive. She is then asked to tell her story and that's how the movie continues.
Going back to 1912, we learn the tragic events that occurred between Jack, a poor artist, and Rose, a young woman who has to marry a rich man to save her family. Despite their social class differences, they fall in love, but they're not destined to be together.
Filming locations include the Fox Baja Studios in Baja California and Rosarito.
Starring: Leonardo DiCaprio, Kate Winslet, Billy Zane, Kathy Bates, Frances Fisher, Bernard Hill, Jonathan Hyde, Danny Nucci, David Warner, and Bill Paxton.
Buy it on eBay.
6. The Mask of Zorro
(1998)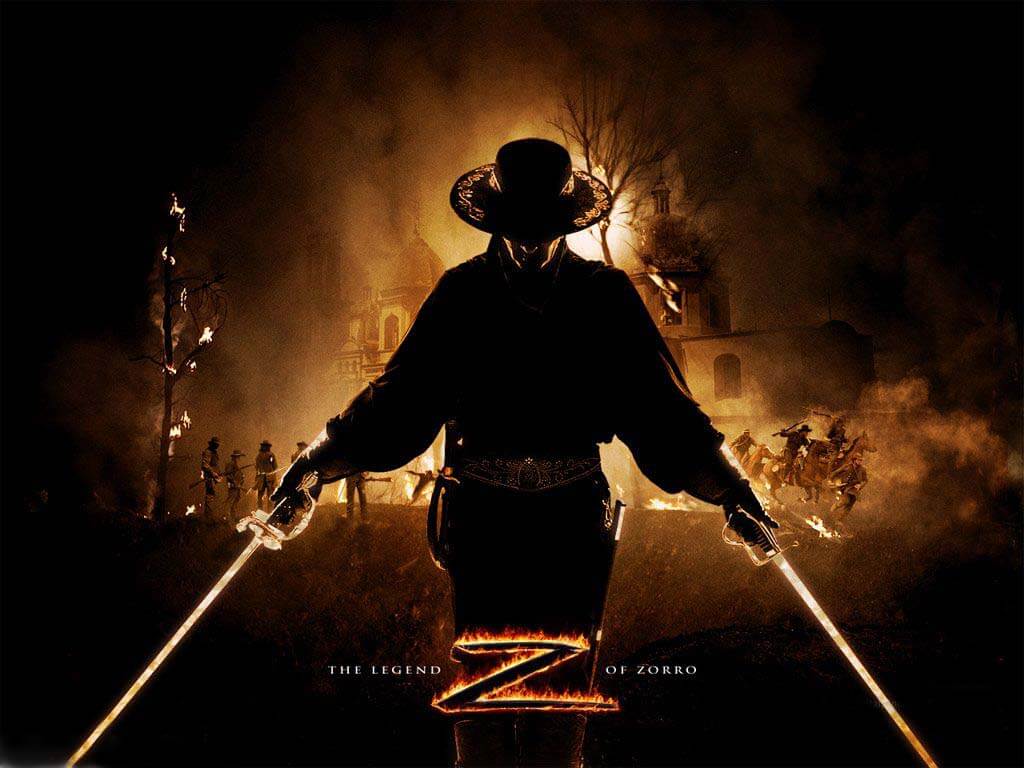 This movie was a summer hit back in the day. Filled with lots of action and swordfights, the movie is set in 18th century Mexico. In it, we learn the story of Zorro, a.k.a. Antonio de la Vega, who is looking for revenge on Don Raphael Montero for murdering his wife and taking his daughter, Elena. 
While in prison, Zorro meets young Alejandro Murieta and trains him to be his successor and carry out his revenge plans. Murieta, who also has personal reasons to hate Don Raphael Montero, willingly accepts and becomes the new Zorro.
Filming locations include Guaymas, Durango, Hidalgo, the Hacienda de San Blas in Tlaxcala, Atotonilco de Tula, Santa María Regla, Tetlapayac, Pachuca, and Toluca.
Starring: Antonio Banderas, Anthony Hopkins, Catherine Zeta-Jones, Stuart Wilson, and Matt Letscher.
Buy it on eBay.
7. The Mexican
(2001)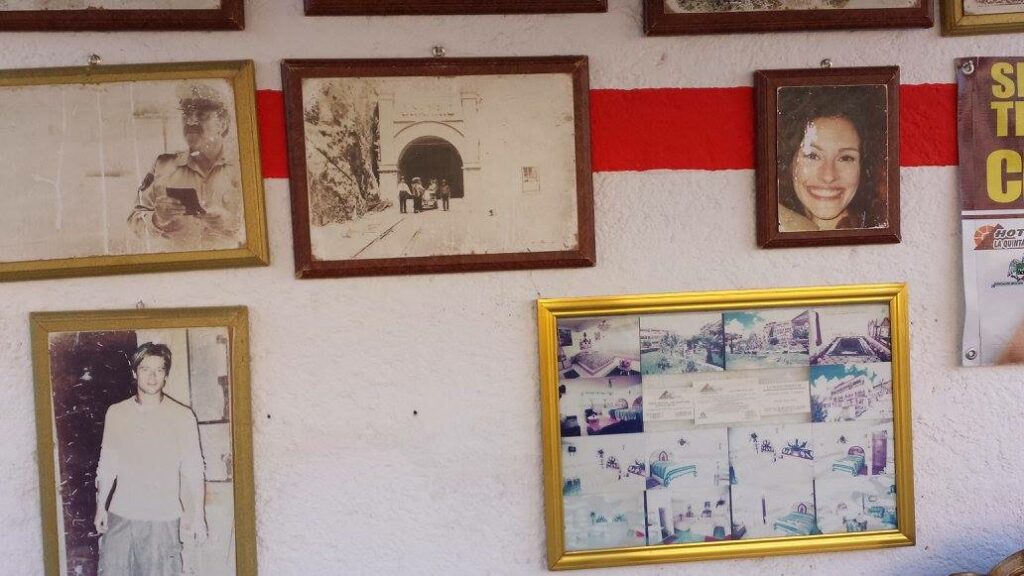 This was the first movie to pair up megastars Brad Pitt and Julia Roberts.
Jerry (Pitt) is a somewhat clumsy criminal who wants to leave his criminal ways behind. However, he soon finds out it's not that easy to leave the business. He is assigned a mission in Mexico where he has to find The Mexican, a rare pistol that is said to be cursed. Things get complicated when he tries to go back to the U.S. On top of that, his girlfriend is kidnapped and he has to rescue her as well.
Filming locations include the ghost town of Real de Catorce in San Luis Potosí and the Ex-Hacienda de Santa María Regla in Huasca de Ocampo, Hidalgo.
Starring: Brad Pitt, Julia Roberts, and James Gandolfini.
Buy it on eBay.
8. Frida
(2002)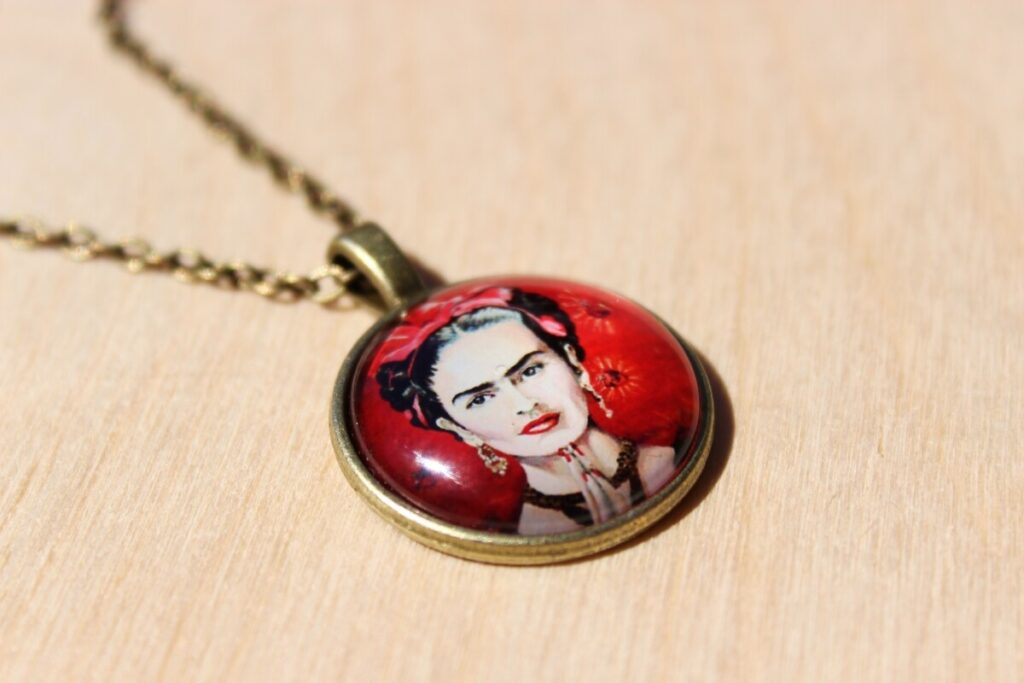 This biographical drama is based on the life of Mexican artist Frida Kahlo. We get to see around 30 years of her life pictured in this film. Not only did she suffer the crippling effects of polio, but she also was bedridden after a bus accident. She eventually recovers and meets Diego Rivera who would become his protector and lover, but her relationship with him was extremely tormentous.
Filming locations include Barrio del Alto in Puebla, San Luis Potosí, and Teotihuacán.
Starring: Salma Hayek, Alfred Molina, Geoffrey Rush, Valeria Golino, Mia Maestro, and Roger Rees. 
Buy it on eBay.
9. Once Upon a Time in Mexico
(2003)
This is the third and final movie in the Mariachi trilogy. 
This time, El Mariachi is living a low-key life but is forced to return to the scene after becoming involved in international espionage involving a corrupt Mexican general and a CIA agent. 
Many people feel Banderas' importance is diminished here and the only notable addition was Johnny Depp.
Just like its predecessors, filming locations include San Miguel de Allende and other small towns in Guanajuato.
Starring: Antonio Banderas, Salma Hayek, Johnny Depp, Mickey Rourke, Eva Mendes, Danny Trejo, Enrique Iglesias, Marco Leonardi, Cheech Marin, Ruben Blades, and Willem Dafoe.
Buy it on eBay.
10.Troy
(2004)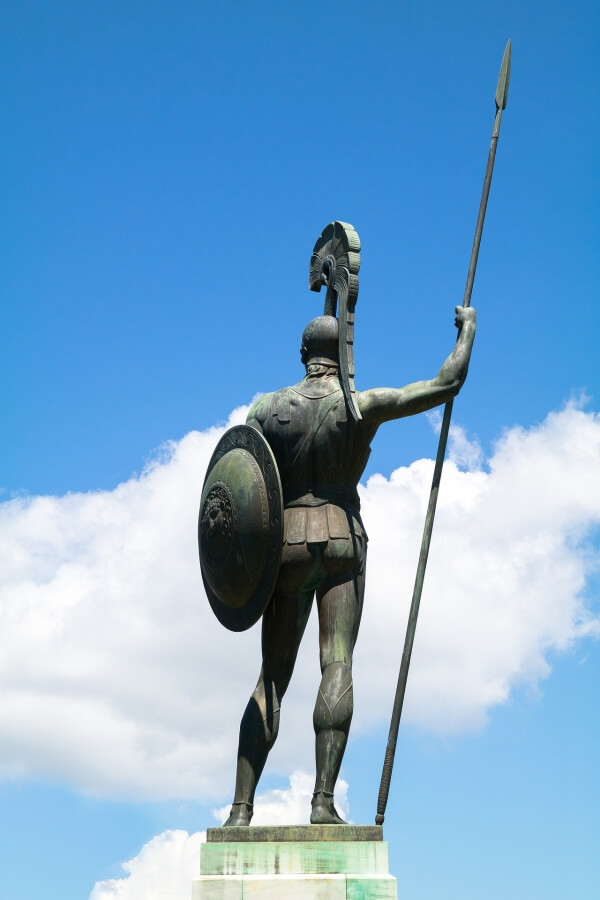 Set in ancient Greece and loosely based on Homer's The Illiad, this movie has lots of elements that make it attractive: love, war, action, treason, and one of Hollywood's most famous stars.
Paris, Prince of Troy, falls in love with Helen, Queen of Sparta. He decides to take her with him thus starting a war between the two kingdoms.
The Spartans find an ally in Achilles, a mighty warrior, in their quest to conquer Troy. It seems Achilles is invincible and heartless, but we soon find out it may not be true.
Filming locations include the desert of Cabo San Lucas in Baja California Sur and Rosarito.
Starring: Brad Pitt, Eric Bana, Orlando Bloom, Diane Kruger, Brian Cox, Sean Bean, Brendan Gleeson, and Peter O'Toole.
Buy it on eBay.
11. Man on Fire
(2004)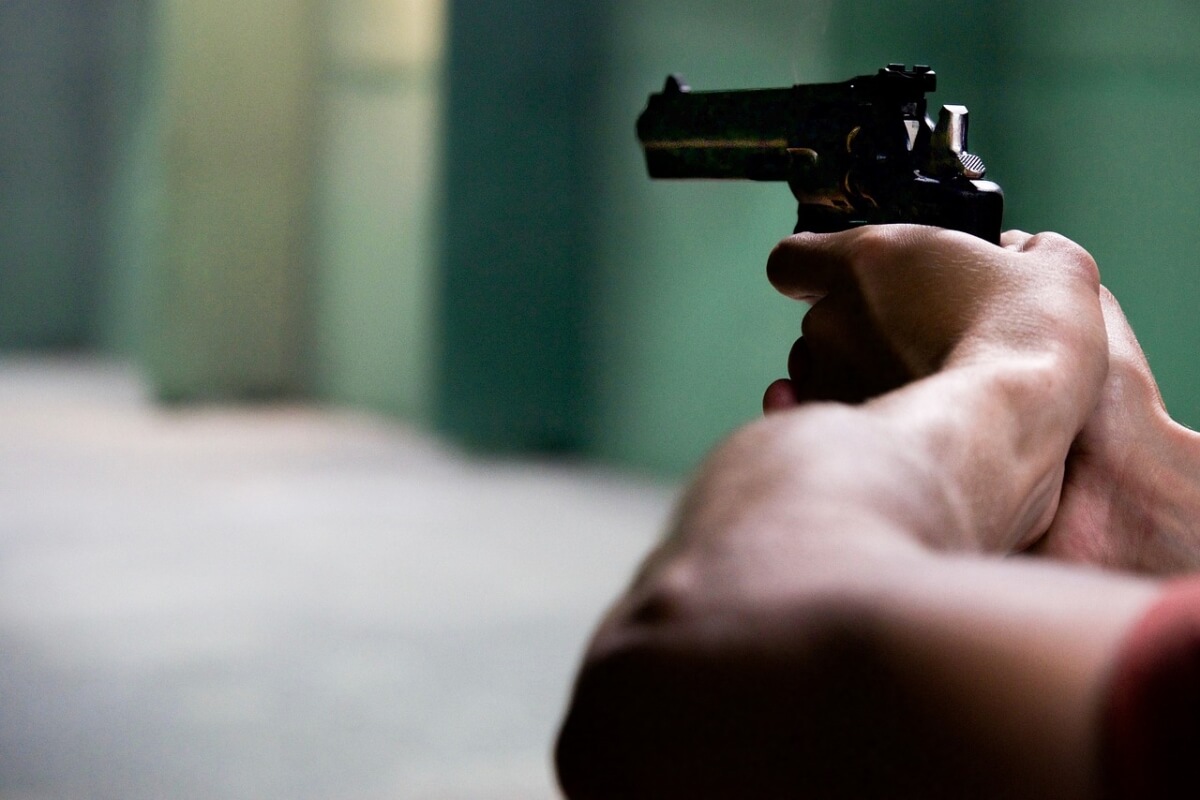 This is one of those movies that were well received by the audience but didn't fare well with critics.
The setting is Mexico City. The wealthy families of the city are concerned due to a wave of kidnappings. As a result, many of them start to hire bodyguards. That's how we get to meet John Creasy, a former CIA agent. 
Creasy is charged with the responsibility of looking after nine-year-old Pita. He doesn't like the idea but accepts it nonetheless. He doesn't tolerate the child but eventually a special bond forms between them. However, things get complicated when Pita is kidnapped and Creasy has to rescue her.
Filming took place in Mexico City, Puebla, and Ciudad Juárez.
Starring: Denzel Washington, Dakota Fanning, Christopher Walken, Giancarlo Giannini, Radha Mitchell, Marc Anthony, Rachel Ticotin, and Mickey Rourke.
Buy it on eBay.
12. Kill Bill Vol. 2
(2004)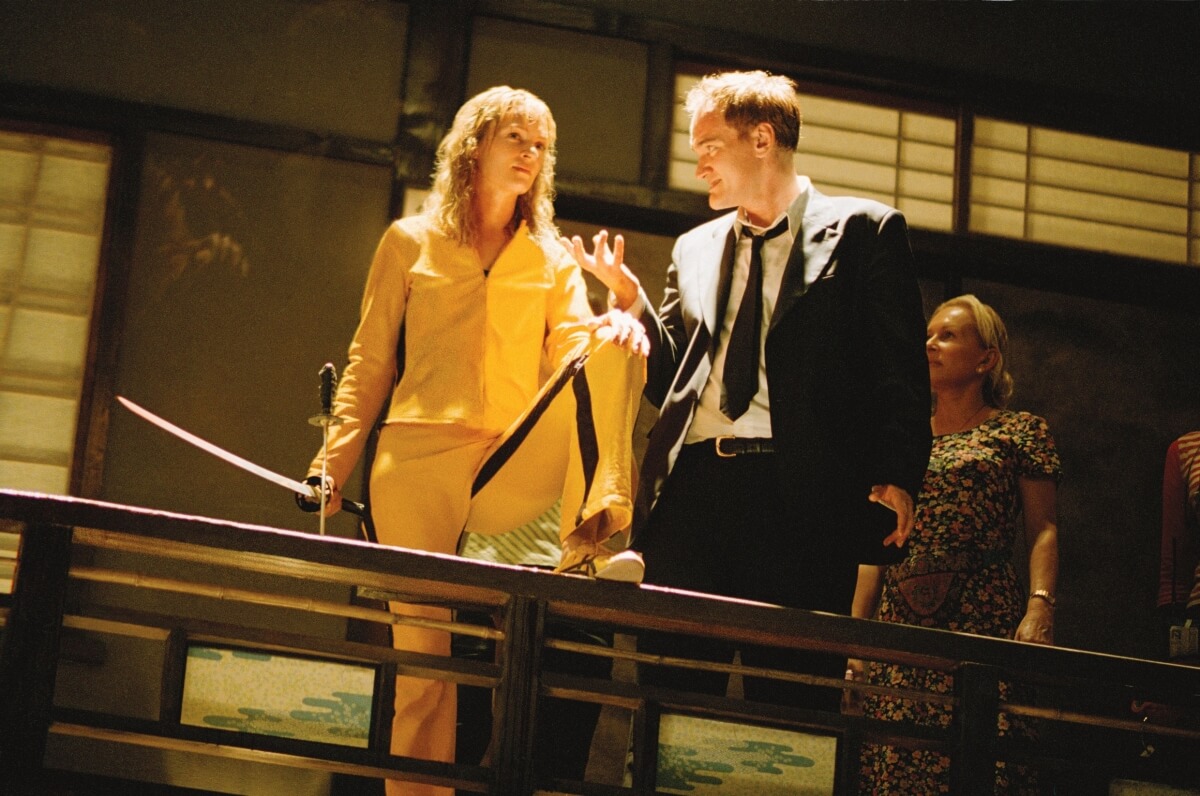 This movie was originally planned as a single movie, but they decided to make a second part. 
Faithful to his style, Tarantino delivers a movie full of action and blood. This time, The Bride continues her pursuit of her ex-partners in the Deadly Viper Assassination Squad who had previously tried to murder her. 
An interesting mix of martial arts and spaghetti westerns, this movie was both a critical and commercial success.
Filming took place at Costa Careyes in Puerto Vallarta.
Starring: Uma Thurman, David Carradine, Michael Madsen, Darryl Hannah, Gordon Liu, and Michael Parks.
Buy on eBay.
13. Bandidas
(2006)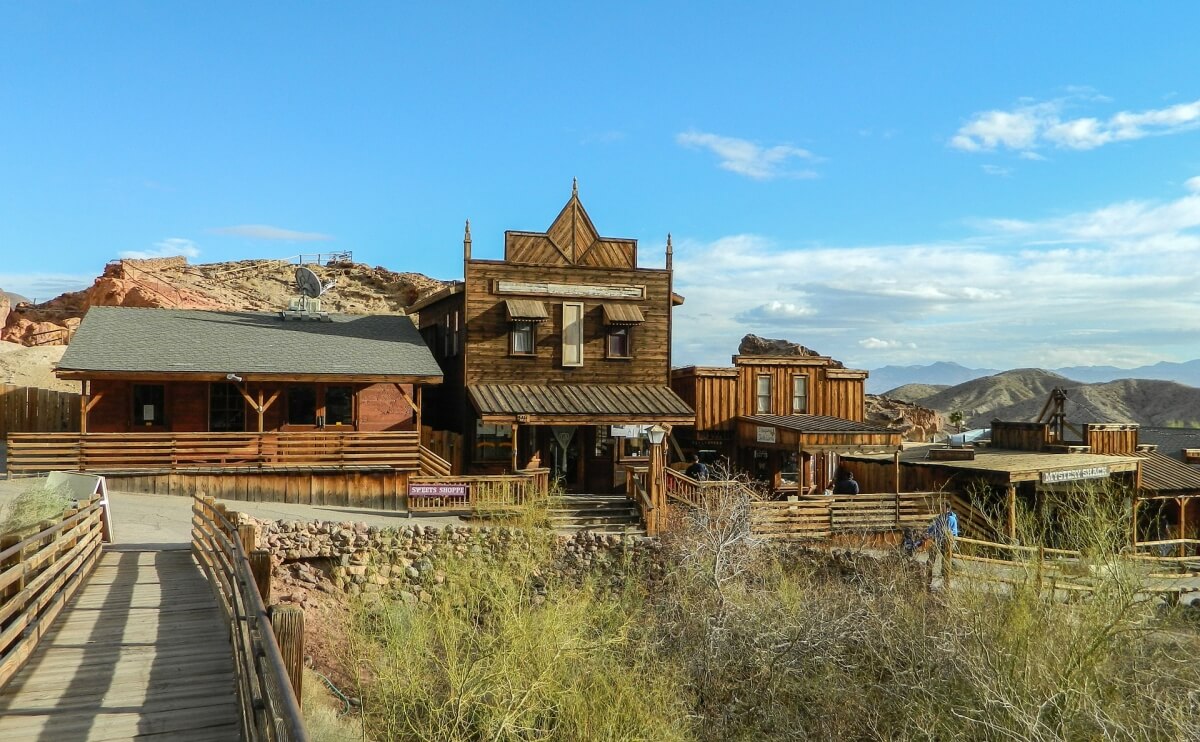 This western is peculiar because its two principal figures are women, which is not common in this genre. 
The lives of two women become intertwined in this story. One of them is the uneducated daughter of a farmer, while the other one is part of a wealthy family. However, they have one enemy in common: Jackson, a New York bank's henchman. They work together and start robbing banks to help the poor farmers who had been evicted by the bank.
Filming took place in Real de Catorce in San Luis Potosí and the area surrounding Matehuala.
Starring: Salma Hayek, Penélope Cruz, Steve Zahn, Sam Shepard, Dwight Yoakam, and Ismael 'East' Carlo.
Buy it on eBay.
14. Apocalypto
(2006)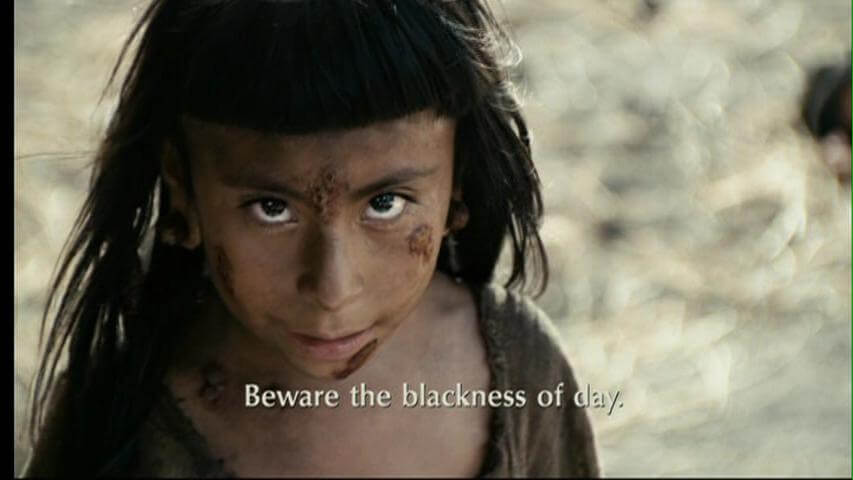 This movie sparked some controversy in Mexico since the Maya were portrayed as savages. Even though the Maya were thought to be peaceful people for a long time, recent evidence suggests quite the opposite.
The Maya civilization is in decline. A peaceful tribe is attacked and Jaguar Paw hides his family to protect them. However, he's taken on a perilous journey and he will have to fight to save his life and rescue his family.
Filming did not take place in Yucatán as many people believe. Filming locations include Los Tuxtlas and Catemaco in Veracruz, as well as San Andrés Chicahuaxtla in Oaxaca. It's important to mention the cast included real indigenous people of Mexico.
Starring: Rudy Youngblood, Raoul Trujillo, Mayra Serbulo, Dalia Hernández, Jonathan Brewer, Gerardo Taracena, Rodolfo Palacios, Bernardo Ruiz Juarez, Ammel Rodrigo Mendoza, and Israel Contreras.
Buy it on eBay.
15. Spectre
(2015)
The most recent movie on this list belongs to the James Bond series. This time, James Bond receives a message from the past that sends him to Mexico City and then Rome, in search of clues to uncover the existence of SPECTRE, a sinister organization.
He needs to find Dr. Madeleine Swann, the daughter of his old nemesis Mr. White and who is thought to have an important clue. However, Dr. Swann understands 007 in a way that others can't, thus complicating 007's mission.
The opening sequence was filmed in Mexico City and the backdrop was the Día de Muertos (Day of the Dead) parade.
Starring: Daniel Craig, Christoph Waltz, Lea Seydoux, Ben Whishaw, Naomie Harris, Dave Bautista, Andrew Scott, Monica Bellucci, and Ralph Fiennes.
Buy it on eBay.
Conclusion
As you can see, the list of famous movies shot in Mexico is extensive. Although some of the movies mentioned above were only partially shot in our country, many others were entirely shot there like Frida.
Movies continue to be shot in Mexico and new places are set in the spotlight every time. This can be a good opportunity for you to explore other places in Mexico although not visiting in person.
Have you seen any of the movies above? If not, what are you waiting for? With this lockdown in place, we have more time in our hands than ever. See you soon!
Book your trip now!
Book your flight
The first thing you have to do is find cheap flights. But where do you find those? There are many search engines, but the one I highly recommend is Skyscanner. Here you can compare fares from all over the world and pick the one that suits you best.
Book your accommodation
The next thing you have to do is secure your lodging. Whether you prefer a hostel, a guesthouse, a B&B, or a hotel, you can find them all on Booking. You can find lodging of all kinds ranging from cheap to expensive and somewhere in between. Many people have scored good deals using it.
Another popular option is Hostelworld. This website focuses on hostels as opposed to hotels.
Book a tour
In some places, you might want to hire a tour. Not all places are equally accessible to visit by oneself. It helps enormously when you visit with a local guide who can show you around and answer any questions you might have…all in your native language. My to-go place is Viator as they offer tours of all kinds and have a presence all over the world.
Rent a car
Public transportation is usually cheaper than renting a car, but it's sometimes more complicated and time-consuming. That's a reality. In some cases, it's more convenient to rent a car. My recommendation is Rentalcars.com. Here you can compare rates and choose the one that fits you best.
Book your bus tickets
You can save money by booking bus tickets online. My favorite site to do this is Busbud.
Get travel insurance
Never travel without a travel insurance policy, especially during these days! Travel insurance can save your life. My recommendations are World Nomads and Insured Nomads. Both companies cover COVID-19 related incidents, which is crucial these days.
More resources
Just click on the "Plan your trip" tab at the top of this page, and you will find more resources like getting Mexican insurance for your foreign car, buying travel accessories, and learning Spanish. And, of course, don't forget to check back often to read about more tips on Mexico travel.