Mexico City is by far one of my favorite cities to visit in Mexico. Mexico's capital is the largest city in the country and is also an international hub for foreigners. It has a little bit of everything for everyone: a rich history, an international cuisine, an active cultural scene, a vibrant nightlife, nature, warm people… and the list goes on and on. I have visited several times and have yet so much to discover. That's why I came up with a list of some places to see in Mexico City. It's not a comprehensive list by any means, but rather a starting point for all those who have never visited this wonderful destination or who don't have that much time to spare.
Why You Should Visit
I remember I was around 8 years old when I visited for the first time. It was a family trip. I came back several times after that, now as an adult. Every single time I returned I found out something new. I never got bored. I'm amazed by all that Mexico City has to offer. You, like me, will have to come back over and over again to discover the whole city. It doesn't matter if you're into art, adventure, cuisine, history, archaeology, religion, sports or nature. You will always find something new and exciting to see and do all year round.
People have asked me before what there is to do or advised against my going there. They might never have been and just guide themselves by what they see on TV. Remember, a place is seldom as dangerous/boring as what they say. If that were the case, many people would have stopped going a long time ago. Truth is, it's quite the opposite. Once you visit the city, you will fall in love with it.
Some Places I Recommend Checking Out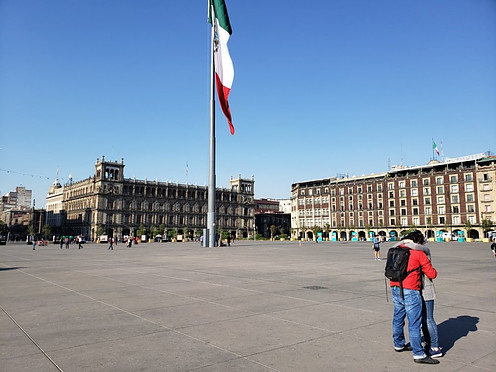 The Zocalo. The official name is Plaza de la Constitucion, although locals know it all as the Zocalo. This is Mexico City's main square, located in the Historical Center District of the city. It has an enormous Mexican flag in the center and is surrounded by several colonial buildings like the Cathedral, the National Palace, the Old Portal de Mercaderes, the Nacional Monte de Piedad, the Templo Mayor, and other Federal District buildings.
The Zocalo has been a gathering place for locals since Aztec times. It also hosts many important events like parades, the Grito de la Independencia, religious events and is the main venue for both national celebrations and protests. If you are a history/culture buff and you love people watching, then you won't want to miss out. Regardless of that, I believe this is a must-see in this city.
The Cathedral. Located right next to the Zocalo, this church is the seat of the Catholic Archdiocese of Mexico and represents one of the most important landmarks in the country due to its cultural/religious significance. Whether you're Catholic, profess another religion, or have no religion at all, this place should be on your bucket list.
You can visit the Cathedral on your own for free or you can hire a tour. Keep in mind some areas are closed to general visitors and are only open for guided tours. There is a night tour on Mondays, Tuesdays, and Fridays at 7 p.m. It was possible to visit the bell towers as well, but all visits have been canceled until further notice due to renovations. For more info, you can check out the Cathedral's website.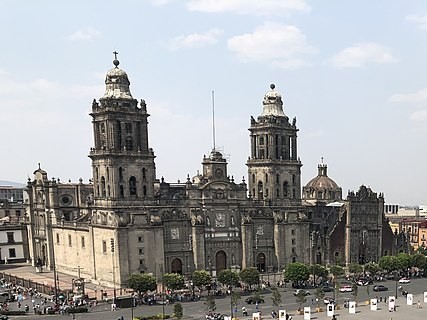 The Angel de la Independencia. You are probably familiar with this monument. You may have already seen it on TV or in a movie. It's located on Paseo de la Reforma in downtown Mexico City and is one of the most recognizable landmarks not only in the capital but also in the whole country. Whenever the National Soccer team scores a victory, you will see thousands of people gathered around this monument to celebrate.
Chapultepec Castle. This is the only castle in Latin America. It's located on top of a hill right in the middle of Bosque de Chapultepec (Chapultepec Park). It houses a museum with various artifacts from Mexican history, beautiful gardens, and an observation deck with a magnificent view of the city.
Bosque de Chapultepec. This is like Central Park in New York City but bigger. As a matter of fact, it is one of the largest urban parks in the world. Its facilities include a zoo, a lake where you can rent boats/kayaks, green spaces, the Chapultepec Castle, several museums, a restaurant, among other things. It's divided into three sections, with the first section being the most visited. It's a popular attraction on weekends, especially Sundays.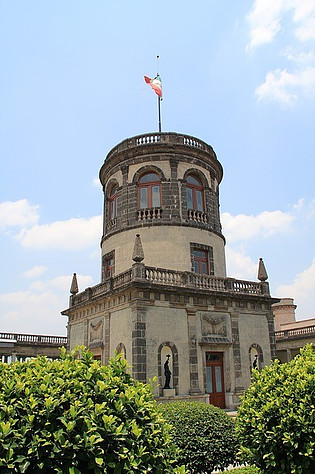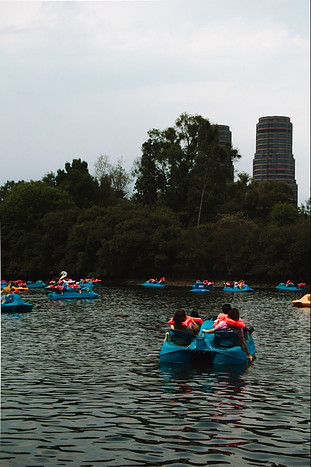 Where to Stay
Every time I go I stay in Colonia Roma (Roma neighborhood). You may have heard about it because of Netflix's Roma. It's conveniently located to the west of the Historic Center District and has access to several major roads. The area is safe and has lots of cool restaurants, bars, cafes, and shops. Along with neighboring Condesa, Colonia Roma is a hipster haven according to many.
As to lodging, I highly recommend Stanza Hotel. It is reasonably priced and includes amenities such as a restaurant, 3 bars/lounges, a fitness center, a business center, a conference center, free Wi-Fi, cable TV, self-parking and room service. The rooms are clean and comfortable. Breakfast is not included but can be added for a surcharge.
Where to Eat
The options are endless. You can find any type of cuisine here, whether from any region in Mexico or abroad. If you stay in Colonia Roma, I recommend you go to a small taco place I ran into named Taquitos Frontera. Their tacos and salsas are really good, especially the green salsa. They're inexpensive and good for a late bite.
Another option is El Kioskito. Their menu includes arrachera, enchiladas, and soups but I would say their specialty is carnitas. We ordered a combo that included carnitas, arrachera, nopales, chicharron, guacamole, and several other things and it was to die for! I highly recommend it.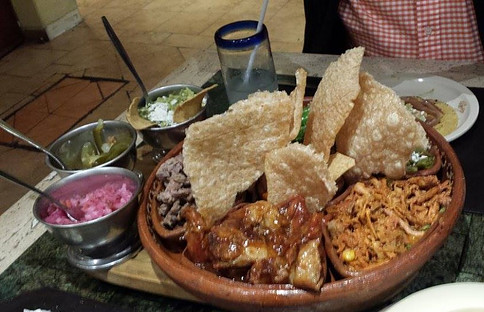 If you just want dessert or a cup of coffee, then you can head over to Cafebreria El Pendulo. It's a really cool place that integrates the concept of a cafe and a bookstore. They have tons of books for your perusal. You can enjoy a cappuccino while you read one of your favorite books. They also have books for sale. Weather permitting, I recommend you sit outside on the balcony. You will get a nice view of the street.
Conclusion
As you can see, the Aztec capital has tons of activities for everyone. This is just a glimpse, though. In another post, I will be writing about other things you can do. I hope my recommendations help you and remember there is a lot of information out there for your review as well. Please feel free to leave any questions or comments below. See you soon!
Book your trip now!
Book your flight
The first thing you have to do is find cheap flights. But where do you find those? There are many search engines, but the one I highly recommend is Skyscanner. Here you can compare fares from all over the world and pick the one that suits you best.
Book your accommodation
The next thing you have to do is secure your lodging. Whether you prefer a hostel, a guesthouse, a B&B, or a hotel, you can find them all on Booking. You can find lodging of all kinds ranging from cheap to expensive and somewhere in between. Many people have scored good deals using it.
Another popular option is Hostelworld. This website focuses on hostels as opposed to hotels.
Book a tour
In some places, you might want to hire a tour. Not all places are equally accessible to visit by oneself. It helps enormously when you visit with a local guide who can show you around and answer any questions you might have…all in your native language. My to-go place is Viator as they offer tours of all kinds and have a presence all over the world.
Rent a car
Public transportation is usually cheaper than renting a car, but it's sometimes more complicated and time-consuming. That's a reality. In some cases, it's more convenient to rent a car. My recommendation is Rentalcars.com. Here you can compare rates and choose the one that fits you best.
Book your bus tickets
You can save money by booking bus tickets online. My favorite site to do this is Busbud.
Get travel insurance
Never travel without a travel insurance policy, especially during these days! Travel insurance can save your life. My recommendations are World Nomads and Insured Nomads. Both companies cover COVID-19 related incidents, which is crucial these days.
More resources
Just click on the "Plan your trip" tab at the top of this page, and you will find more resources like getting Mexican insurance for your foreign car, buying travel accessories, and learning Spanish. And, of course, don't forget to check back often to read about more tips on Mexico travel.