All countries around the world have established restrictions of some kind to fight the coronavirus pandemic. This time, we will focus on the coronavirus restrictions in Mexico.
We all can agree this is not the perfect time to travel unless it's due to an emergency. Even though air travel is still possible to some locations and prices have dropped dramatically, it's no use since many tourist attractions are closed, not to mention people are scared to travel these days.
In this article, we will talk about some steps the Mexican government has taken to fight the virus. Most foreigners decided to go back to their countries when all of this started, but some decided to stay and wait it out. If you're one of them, you might be interested in getting recent information. However, keep in mind the situation is changing constantly. Without much further ado, let's get started.
Phase 3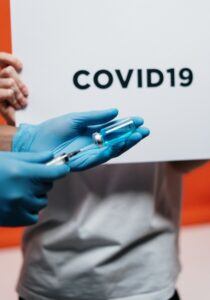 On April 21, the Mexican government announced the start of Phase 3. But what does that mean? This phase is critical since it's the one with the highest contagion rates among the population. Mexican health authorities are expecting a peak between May 8-10.
The main 4 points the government mentions are:
Social distancing and hand washing

Temporary suspension of non-essential activities

Rescheduling of massive events

Protection of elders
Ceasing of Non-Essential Activities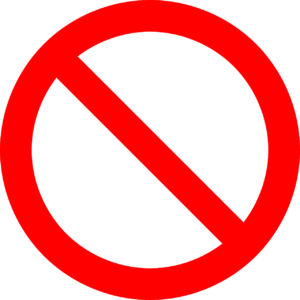 The government ordered the ceasing of non-essential activities on March 26. Originally, this would be in effect through April 30 but was later extended through May 30.
The ceasing of activities does not apply to the following sectors:
Health

Public security

Energy

Supermarkets

Banks

Gas stations

Public services
Those who do not comply will face penalties and/or fines. However, depending on the situation, some locations could gradually restart their activities as early as May 17. The government said this would only apply to those areas where the case number is low. Otherwise, they would have to wait until May 30, but it's not a definitive date, either.
Schools Closed
It didn't surprise us that the government ordered the closing of all schools as one of the first steps to flatten the curve. All schools from kindergarten to university have been closed since mid-March. The March long weekend was further extended forcing millions of students to stay at home.
Online classes started earlier this week and parents have had to step up and become their children's teachers. This made us appreciate our school teachers even more, right?
The government established June 1 as a tentative date to go back to school, but they will have to assess the situation as we get closer to that date.
Restaurant Restrictions
Although the federal government did not issue a closing order, several local governments ordered restaurants in their territories to either close or limit their services to deliveries and to-go orders. This has been tough on restaurateurs who are now struggling to survive. Many of them claim they haven't been able to cover their overhead. 
Supermarkets New Policies
Many supermarkets across the country modified their usual business hours and limited customer entry. HEB, for example, adopted a one-person per family policy. The only exception would apply to elders and people with a disability who are allowed one companion. Also, they're the only people given access during the first hour.
Other supermarkets followed suit soon afterward. They also installed marks on the floor to promote safe distance among customers.
Furthermore, supermarkets are promoting online shopping. Not too many people are used to buying their groceries online, but this is a good alternative.
Public Transportation and Traffic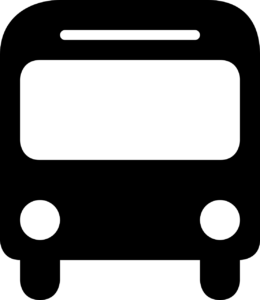 Public transportation has been seriously impacted. Mexico City, for instance, ordered the shutdown of 20% of its public transportation system, particularly the subway. Additionally, the Mexico City government tightened its Hoy No Circula program, which will limit who can drive on specific days depending on the ending of their plates.
However, other cities such as Monterrey, Mexico's third-largest city, went as far as to limit the business hours of its public transportation system. They will be limited to 2 shifts: morning from 4 a.m. to 9 a.m. and evening from 4 p.m. to 9 p.m. Additionally, all cash payments are forbidden and all users have to wear face masks.
Several states have adopted similar policies by reducing hours and limiting traffic on the streets.
Curfews and Limited Access to Some Locations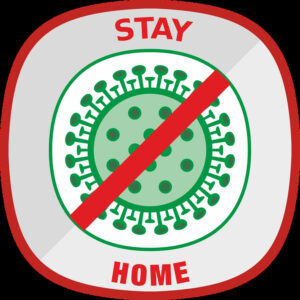 The Federal Government has not deemed it necessary to establish a nationwide curfew. However, some local governments opted for it. Such is the case of Tulcingo del Valle, Puebla, where no one is allowed outside between 10 p.m. and 5 a.m. since March 31.
The government of Tomatlán, Jalisco established similar restrictions with a curfew starting at 8 p.m. Those who do not comply will be arrested for 12-36 hours and will face fines of up to 5,000 pesos (around $250).
Other small towns are also limiting who can access their territory. They're turning away visitors and only allow residents in. Such is the case of towns like Bustamante, Parras, and Sayulita. 
A small town in Guerrero went as far as physically punishing whoever broke the quarantine. There are reports of civilian police that hit violators with a wooden plank. Remember that episode from The Simpsons? If you do this, that's a paddlin'. Although it's not as drastic as Indonesia where they lock them up in haunted houses, don't you think?
Tourist Attractions
All beaches have been closed since April 2. The Mexican government made this move to avoid massive gatherings. Just a few days before, Acapulco had reported a hotel occupancy rate of 90%. As a consequence, authorities decided to close all beaches until further notice. They're optimistic about reopening in June, but nothing's for certain.
The same goes for museums, zoos, aquariums, parks, and other tourist attractions. They have been closed for weeks already and we don't have a tentative reopening date.
Restrictions at the Mexican-American Border
The governments of Mexico and the U.S. decided to close their borders partially and prohibit non-essential land travel for 30 days starting March 21. However, on April 20 both governments agreed to extend the ban for 30 more days. Access will be exclusive for business travelers, students, diplomats, military, among other people deemed as essential. Leisure travel is a no-no. 
What About Flights?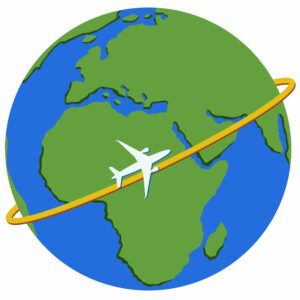 Flights are still going in and out of Mexico. However, they have also been severely restricted and several airlines have limited their available flights. 
In the case of air travel between Mexico and the U.S., the non-essential travel principle still applies. 
Travel between Europe and Mexico continues for the most part with a few exceptions. The number of available flights has decreased dramatically and it's not rare to receive a cancellation notice from your airline.
Airlines have taken different approaches to face the crisis. Aeroméxico, for instance, suspended several routes and reduced the frequency of their flights through May 31. They plan to reopen gradually and resume normal operations starting June 1. However, other airlines decided to cancel all international travel and focus solely on domestic travel.
Remember the situation changes constantly. If you have a planned trip in the upcoming weeks, stay informed and contact your airline directly if you have any questions.
You can check Mexico's major airlines' coronavirus policies below:
For More Information
It's important to stay informed these days. Only trust information coming from reliable sources. Don't fall for everything you see on YouTube or social media.
In addition to contacting your airline for any changes, don't forget to constantly check for any updates from the WHO, the CDC, or your national government. 
Conclusion
We will still have to wait to travel again. Many restrictions will be in effect through the end of May, but there's no guarantee they will not be extended. Depending on how the situation progresses, the authorities will determine if we're ready to go back to normal or not.
Most of us are tired and would like to resume our normal lives, but we have to be patient. It's important to remember we're doing this for the greater good.
How have you been affected by this? Let me know in the comments below. If you liked this article, please share it with your loved ones. See you soon!
Book your trip now!
Book your flight
The first thing you have to do is find cheap flights. But where do you find those? There are many search engines, but the one I highly recommend is Skyscanner. Here you can compare fares from all over the world and pick the one that suits you best.
Book your accommodation
The next thing you have to do is secure your lodging. Whether you prefer a hostel, a guesthouse, a B&B, or a hotel, you can find them all on Booking. You can find lodging of all kinds ranging from cheap to expensive and somewhere in between. Many people have scored good deals using it.
Another popular option is Hostelworld. This website focuses on hostels as opposed to hotels.
Book a tour
In some places, you might want to hire a tour. Not all places are equally accessible to visit by oneself. It helps enormously when you visit with a local guide who can show you around and answer any questions you might have…all in your native language. My to-go place is Viator as they offer tours of all kinds and have a presence all over the world.
Rent a car
Public transportation is usually cheaper than renting a car, but it's sometimes more complicated and time-consuming. That's a reality. In some cases, it's more convenient to rent a car. My recommendation is Rentalcars.com. Here you can compare rates and choose the one that fits you best.
Book your bus tickets
You can save money by booking bus tickets online. My favorite site to do this is Busbud.
Get travel insurance
Never travel without a travel insurance policy, especially during these days! Travel insurance can save your life. My recommendations are World Nomads and Insured Nomads. Both companies cover COVID-19 related incidents, which is crucial these days.
More resources
Just click on the "Plan your trip" tab at the top of this page, and you will find more resources like getting Mexican insurance for your foreign car, buying travel accessories, and learning Spanish. And, of course, don't forget to check back often to read about more tips on Mexico travel.