Last week we talked about funny airport stories that happened to us. Since several of you enjoyed them, I decided to make a second part. There are many stories I could tell you. They were not so funny at the moment, but looking back on them, I can laugh now. Besides, we can all learn something from them.
Remember travel is about experiences, both good and bad. Not everything will always go as planned. We will make mistakes along the way, but as long as we learn from them, we will be fine. So, let's talk about more funny stories, shall we?
Overbooked Flight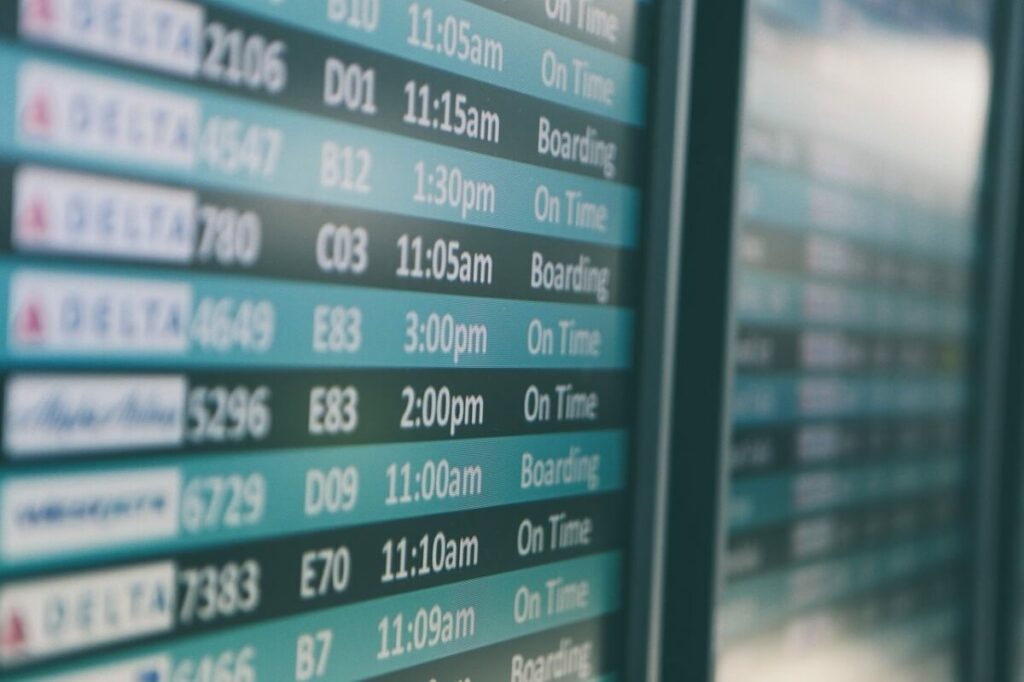 This happened to me one time when traveling from Houston to Monterrey. I was only visiting for the weekend, so land travel was out of the question. When flying to Monterrey, I always use Viva Aerobus since they have good prices and their flight schedules suit me better.
Anyway, I arrived at the airport, checked in, passed through security, and headed to the gate. Everything seemed to be fine. However, the airline staff announced they needed 5 volunteers to reschedule their flight since there wasn't enough availability. Needless to say, only 1 person volunteered. They eventually had to pick the last 4 people who had checked in. Due to this, our flight was delayed for over an hour, but I was able to fly. Yay!
TIP: Overbooking flights is not a rare event. That's why it's important to arrive at the airport in time to avoid losing your seat. 
Wrong Shuttle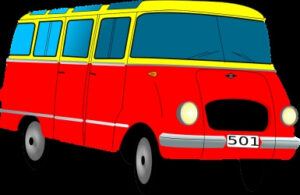 Have you ever taken the wrong shuttle at an airport? Well, it happened to me once at the Houston airport.
When traveling for a short period, I usually leave my car at one of the airport parking garages. It's more convenient than taking a taxi or having someone drop me off.
Back to the story, I parked my car and boarded one of the shuttle buses waiting. There are 5 terminals at the Houston airport, and the shuttle used to drive through all of them. I had done it several times.
I needed to go to Terminal D, but I didn't notice the bus I was riding only passed through Terminals A and B. When everyone got off at Terminal B, the driver asked me where I was going. I told him Terminal D. He said I had taken the wrong shuttle. He recommended I get off at Terminal B and take the subway. It was a long distance, and the airport is a maze. Luckily, I made it, but I wouldn't like to go through that again.
TIP: If the airport you're going to is large, always verify the shuttle routes before boarding. They may have more than one route.
Not on the System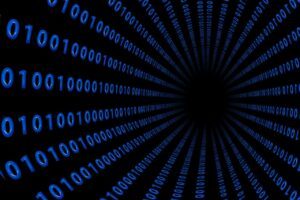 This happened to me a couple of years ago when traveling with my parents to Chiapas. We had bought our tickets through Expedia because it offered us a good price. My mother and I would leave for Chiapas first, and then my father would join us there. He had to stay in town for a couple more days.
The night before my father was supposed to fly, he called me to let me know he had to stay one more day in town. So, I had to call Expedia and reschedule his flight. I had to pay extra, but there was no other way.
When my father showed up at the airport, they told him they couldn't find him on the system. He had to pay again if he wanted to board the plane.
At the Chiapas airport, a similar thing happened. They couldn't find him, but that time it was the airline's fault. My father thought he would have to stay there unless he paid again, but luckily it was not the case.
Once back home, I called Expedia, and they gave us a refund. We laugh now about it, but it was too stressful at the moment.
TIP: Always double-check your information when making changes to your itinerary, whether it's directly with the airline or through a third party such as Expedia.
Too Much Technology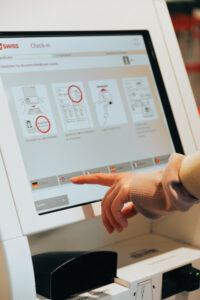 Many airlines have now switched to e-tickets to reduce paper waste. That's a very good thing, not to mention it's more convenient for us since we can just pull out our phones and show them. 
I don't have a problem with e-tickets per se. The problem is when I have to check my baggage. I prefer to see someone who can help me with it instead of doing it myself. I hate going to a kiosk and not knowing what to do.
I was with my family at the Monterrey airport, and the check-in line was too long. A lady asked us if we wouldn't like to go to the kiosks that were at the side. We tried to check our baggage ourselves but failed miserably. There was no one around to help, so I had to go look for someone. It was very embarrassing.
TIP: If you prefer self-service kiosks, then go for it. If not, take your time to stand in line to see someone. 
Paparazzi!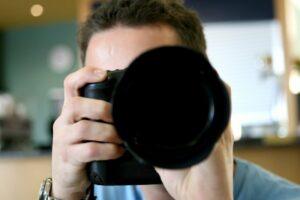 This happened to me around 5 years ago. I went to Oaxaca, but I had to get 2 connecting flights: one in Monterrey and the other one in Mexico City. It was tiring, but I wasn't in a hurry and I was saving some money.
When I arrived at the Mexico City airport, I headed to the boarding gate. When I got there, I saw 2 or 3 people taking a photo. When I was about to sit down, I saw a famous Mexican actress sitting there! I was hesitant at first, but I approached her and asked her if we could take a photo together. I was hoping my phone didn't act up since I'd been having problems with it. She accepted, and the photo came out blurry, but I was really excited. I immediately posted it to Facebook and got a lot of comments from my friends.
TIP: Always have a camera or phone ready. You never know who you can run into at the airport.
That's a Wrap!
I'm sure we can all tell at least one story at the airport. It's those experiences that we learn from and pass on to our children.
What do you think? Have you had any similar experiences? Let me know in the comments below.
As always, feel free to ask any questions you have. Remember there are many more articles for your review. I will continue updating this site to provide you with more useful information and tips for your next trip. See you soon!
Book your trip now!
Book your flight
The first thing you have to do is find cheap flights. But where do you find those? There are many search engines, but the one I highly recommend is Skyscanner. Here you can compare fares from all over the world and pick the one that suits you best.
Book your accommodation
The next thing you have to do is secure your lodging. Whether you prefer a hostel, a guesthouse, a B&B, or a hotel, you can find them all on Booking. You can find lodging of all kinds ranging from cheap to expensive and somewhere in between. Many people have scored good deals using it.
Another popular option is Hostelworld. This website focuses on hostels as opposed to hotels.
Book a tour
In some places, you might want to hire a tour. Not all places are equally accessible to visit by oneself. It helps enormously when you visit with a local guide who can show you around and answer any questions you might have…all in your native language. My to-go place is Viator as they offer tours of all kinds and have a presence all over the world.
Rent a car
Public transportation is usually cheaper than renting a car, but it's sometimes more complicated and time-consuming. That's a reality. In some cases, it's more convenient to rent a car. My recommendation is Rentalcars.com. Here you can compare rates and choose the one that fits you best.
Book your bus tickets
You can save money by booking bus tickets online. My favorite site to do this is Busbud.
Get travel insurance
Never travel without a travel insurance policy, especially during these days! Travel insurance can save your life. My recommendations are World Nomads and Insured Nomads. Both companies cover COVID-19 related incidents, which is crucial these days.
More resources
Just click on the "Plan your trip" tab at the top of this page, and you will find more resources like getting Mexican insurance for your foreign car, buying travel accessories, and learning Spanish. And, of course, don't forget to check back often to read about more tips on Mexico travel.