Throughout the years, I have accumulated a considerable amount of funny airport stories. Well, to be honest, not all of them were funny when they happened, but when I look back on them, I laugh now. I think the same thing happens to many of us with other things.
Lost baggage, security check fails, missed flights, check-in fails…sounds familiar? You've probably encountered at least one of those situations when traveling. If you haven't, you're a lucky person indeed!
I've had my good share of them, so I decided I would share a few with you. Are you ready to laugh a bit? 
Goodbye, My Belongings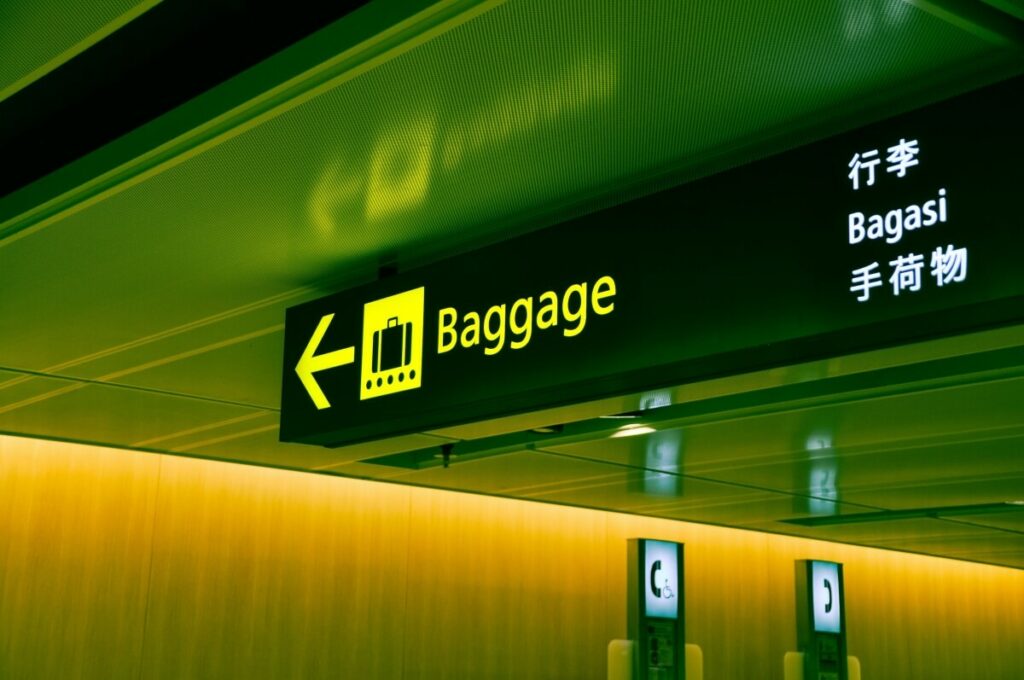 The very first time I flew was in the U.S. I remember it perfectly. The route was Houston-Tampa. Everything went smoothly on my departure, but not so on my return. It turned out there weren't any seats available for my family and me. We had checked in with no problem, but once at the boarding gate, they told us there weren't any seats for us. I was shocked! What were we going to do?
Now that I think about it, I guess they overbooked the flight. I don't know. Anyway, they told us they were paying for accommodations for us at the Marriott Hotel and also gave us some vouchers for food. The only problem was our baggage did fly back home! So, we were stranded in Florida for one night with no baggage. 
TIP: Always bring with you at least a change of clothes in your carry-on.
Not So Fast, Sir!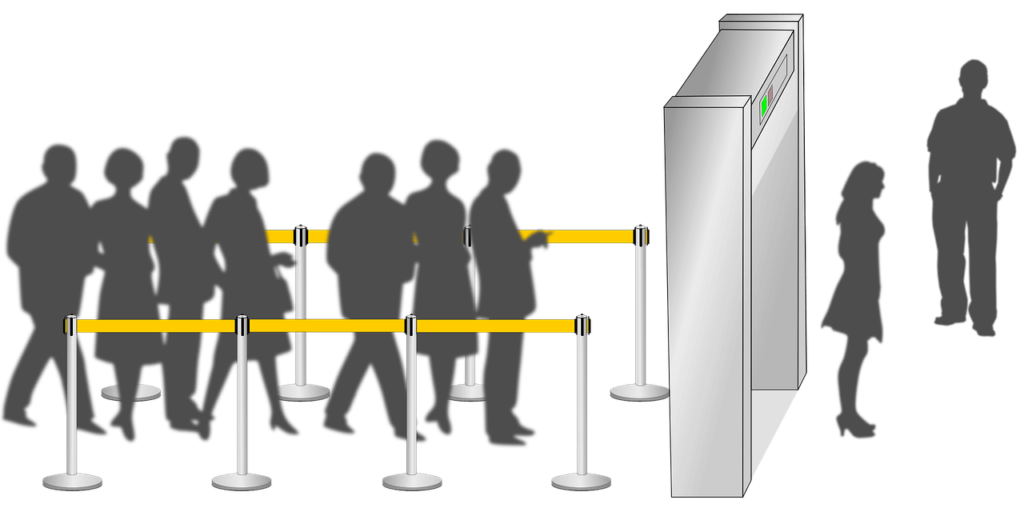 This happened when I finished college some time ago. Some friends and I had planned a trip to Cancún to celebrate our success! We were going to party, hit the beach, and whatnot. It was the perfect plan.
Once at the Monterrey airport, we checked in and headed to the inspection area. When my backpack passed through the detector, it went off. So, they called me and opened my backpack to inspect it. What did they find? A large AA battery pack. They told me I wasn't allowed to carry too many batteries so I had to distribute them among my friends.
Now, before anybody judges me, it was my second or third time flying, and I wasn't too familiar with airport restrictions. I had just bought my first digital camera as smartphones were not around yet. I didn't want one of those cameras with rechargeable batteries so I decided to buy one that could use normal batteries. My bad. 
TIP: Always verify what's allowed on board and what restrictions there are.
Wrong Fare
Several years ago, I had to travel with my boss to Mexico City on business. Everything had been fine up until our return. When we tried to check in at the airport, they told us we exceeded our baggage allowance and had to pay a difference. 
It turns out that the person who booked our flights had made a mistake and had only booked a travel light fare for our return. We had brought with us more than carry-on since our trip lasted for several days. Needless to say, my boss had to pay extra fees.
TIP: Always verify your baggage allowance when booking a flight.
This Is Not Allowed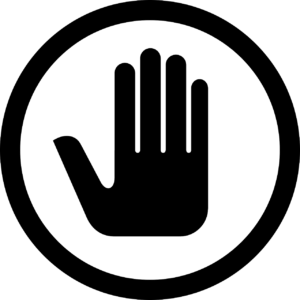 When I went to Oaxaca, I loved it. The people, the food, and everything I saw were just fantastic. I tried the mole negro for the first time and I said to myself I needed to bring some with me back home. So, I bought a small container at the local market.
Little did I suspect, but I would have to part with my mole. Once at the inspection area, the detector went off. They inspected my backpack and it turns out that mole was restricted. I knew about the 3 oz. rule for liquids, but I didn't know it also applied to other things such as gels, creams, and pastes.
It was useless to convince the agent. Even though the container was sealed and the mole was not liquid but a paste, he told me that mole falls below the liquid category. I had two options: I could go back to the check-in counter and check my backpack or I would have to leave it there. With all the pain of my heart, I chose the latter.
TIP: The 3 oz. rule applies not only to liquids but also to gels, creams, and pastes.
What's That Smell?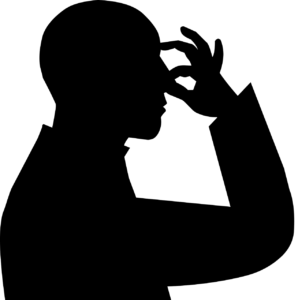 When I was in college, we went to a conference in Mérida. The organizers had included a few tours around the city. Some of them included a cenote and the Maya ruins of Chichén Itzá.
On the last day, there wasn't anything programmed. We had free time until the mid-afternoon. So, one of my friends dropped by the tour's office at the hotel lobby and got us a deal. They would take us to the beach and to see the flamingos in Celestún. Lunch was included and they would take us directly to the airport. And the price was a bargain!
Before leaving the beach and heading to the airport, we took turns to rinse off the sand at the only shower available. There wasn't any shampoo or soap available and none of us had any, either. Luckily, we had deodorant. 🙂
The guide took us to the airport on time and we checked in immediately. I felt so uncomfortable the whole time until I arrived home and was able to shower. What a relief it was! 😀
TIP: For those times when you're not sure if water and soap will be available, cleaning wipes come in handy.
That's a Wrap!
These are but a few stories that have happened to me. They're inevitable. If it wasn't your flight, it was the baggage or something else. It's all part of the process. Just learn from your mistakes. Remember that practice makes perfect.
After all, they're life experiences. What would life be like without those funny stories? It would be extremely boring. Don't you think?
Would you like a second part with more funny stories? I've got tons of them. Let me know in the comments below.
As always, feel free to ask me any questions or leave any comments you have. I will be glad to answer them all. See you soon!
Book your trip now!
Book your flight
The first thing you have to do is find cheap flights. But where do you find those? There are many search engines, but the one I highly recommend is Skyscanner. Here you can compare fares from all over the world and pick the one that suits you best.
Book your accommodation
The next thing you have to do is secure your lodging. Whether you prefer a hostel, a guesthouse, a B&B, or a hotel, you can find them all on Booking. You can find lodging of all kinds ranging from cheap to expensive and somewhere in between. Many people have scored good deals using it.
Another popular option is Hostelworld. This website focuses on hostels as opposed to hotels.
Book a tour
In some places, you might want to hire a tour. Not all places are equally accessible to visit by oneself. It helps enormously when you visit with a local guide who can show you around and answer any questions you might have…all in your native language. My to-go place is Viator as they offer tours of all kinds and have a presence all over the world.
Rent a car
Public transportation is usually cheaper than renting a car, but it's sometimes more complicated and time-consuming. That's a reality. In some cases, it's more convenient to rent a car. My recommendation is Rentalcars.com. Here you can compare rates and choose the one that fits you best.
Book your bus tickets
You can save money by booking bus tickets online. My favorite site to do this is Busbud.
Get travel insurance
Never travel without a travel insurance policy, especially during these days! Travel insurance can save your life. My recommendations are World Nomads and Insured Nomads. Both companies cover COVID-19 related incidents, which is crucial these days.
More resources
Just click on the "Plan your trip" tab at the top of this page, and you will find more resources like getting Mexican insurance for your foreign car, buying travel accessories, and learning Spanish. And, of course, don't forget to check back often to read about more tips on Mexico travel.