Since the lockdown is still in effect in many countries, we have had to find new ways to travel. Virtual tours have become quite popular these days as a result. But did you know there are more ways to travel and know more about other countries without leaving home? One of those resources is music. There are many songs about Mexico that were inspired by this beautiful country. Either out of homesickness or just love for it, many Mexican songs are famous worldwide.
We have already talked about movies shot in Mexico a couple of times, so this time we will do the same with songs. Hopefully, you're familiar with some of the places we'll mention below. If not, this is a great opportunity to know more about Mexico. Let's get started, shall we?
1. "El Corrido de Monterrey"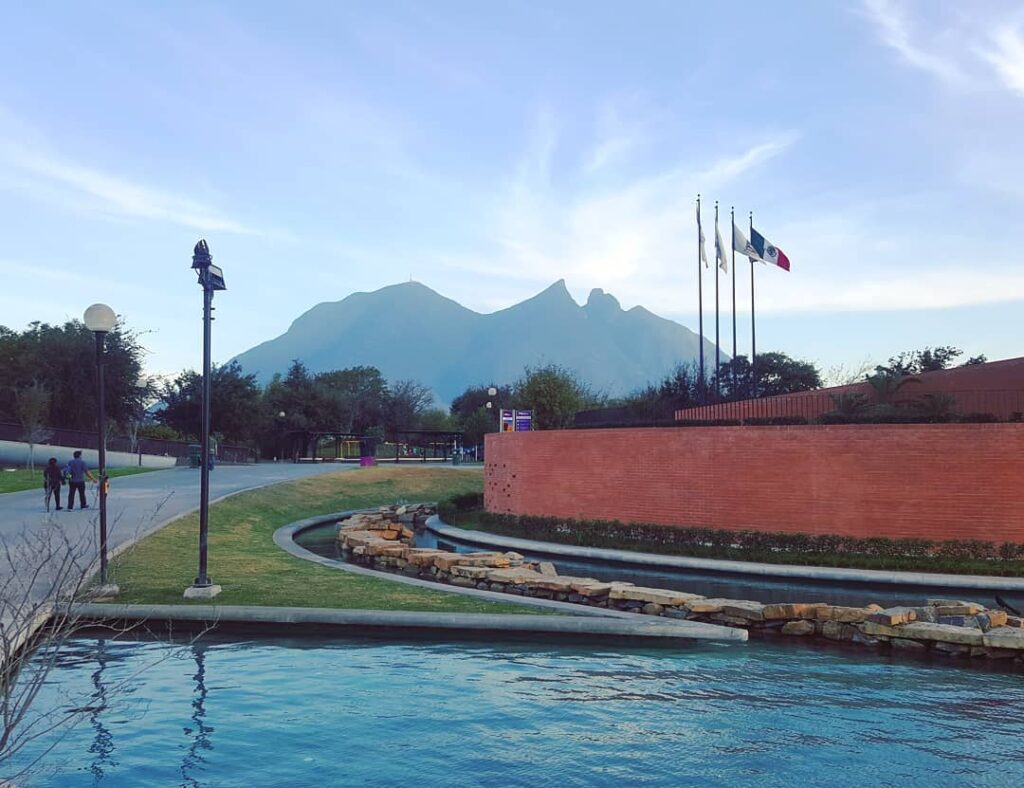 This song is one of the most popular ones in Mexico, especially the North. It was inspired by Monterrey, Mexico's third-largest city. It talks about the pride Regios feel in being from the North. Other elements mentioned are its iconic Cerro de la Silla, its cornfields, and its orange groves. 
The song was composed by Severiano Briseño Chávez between 1939 and 1941. It has been performed by various artists such as Pedro Infante, Vicente Fernández, Pepe Aguilar, Bronco, and Lalo Mora. There are different versions, but the most famous is the one with the accordion.
2. "Guadalajara"
This song is about Guadalajara, Mexico's second-largest city. It's a famous mariachi song not only in Mexico but worldwide. It was inspired by its peaceful atmosphere, its rivers, its food, and its surrounding suburbs such as Tlaquepaque and Zapopan.
"Guadalajara" was composed by Pepe Guizar in 1937 as a homage to his hometown. Famous Mexican performers include Lucha Reyes, Flor Silvestre, and Vicente Fernández. Among its famous foreign performers, we could mention Elvis Presley and Nat King Cole.
3. "El Corrido de Chihuahua"
This corrido is another famous Mexican song originating in the North of the country. It was composed by Pedro de Lille, although the exact year is unknown. However, it has become the anthem of Chihuahua since the 50s.
The themes include Parral, a mining town, its apple orchards, its small-town fairs, and its cattle tradition.
Famous performers include Lucha Villa, Antonio Aguilar, and Plácido Domingo.
4. "La Marcha de Zacatecas"
This is probably one of the oldest songs on the list. It was composed by Genaro Codina in 1892 after winning a bet against Fernando Villalpando at a family gathering. The original song title was "Marcha Aréchiga" in honor of the then state governor, General Jesus Aréchiga but was later changed to "La Marcha de Zacatecas."
"La Marcha" is considered the most representative song of charrería and the Second Mexican National Anthem. Unlike the other songs in the list, "La Marcha" is a patriotic song that calls its people to march and fight against their enemy. Its instrumental version is probably more famous than its counterpart.
5. "Mi Ciudad"
It was impossible not to have a song about Mexico City. Although its name is not mentioned explicitly, it is understood the famous song was inspired by the Mexican capital. The themes include the Bosque de Chapultepec, the Chapultepec Castle, Xochimilco, and the Aztec ancestry of the city.
A funny fact is the composer was not even born in Mexico City. Jose Alfonso Ontiveros Carrillo, better known as Guadalupe Trigo, was born in Mérida but was raised in Mexico City and fell in love with it.
Famous performers include Lola Beltrán, Aída Cuevas, and Luis Miguel.
6. "Veracruz"
A short song with a lot of feeling. It was composed by one of Mexico's greatest composers of all time, Agustín Lara. Lara expresses his love for Veracruz and reminisces about it while far from it. The themes include Veracruz's beaches and nights.
Famous performers include Javier Solís and Yuri.
7. "Caminos de Guanajuato"
This famous song was composed by José Alfredo Jiménez in 1953. It seems Jiménez composed this song out of a request by his brother Nacho, who died in a tragic labor accident in Salamanca. 
The song mentions León, Dolores Hidalgo, the Cerro del Cubilete, the Camino de Santa Rosa, and of course, Salamanca. One line says, "Don't pass by Salamanca." This is thought to be the part where he honors his deceased brother.
"Caminos" has been performed by various artists including Antonio Aguilar, Lola Beltrán, and Pedro Infante.
8. "El Sinaloense"
A party song and the unofficial anthem of Sinaloa indeed. The song starts with a drunk man who tells us he drank too much, sang, and danced with the banda (traditional Sinaloa band). 
The song was composed by Severiano Briseño Chávez in 1944 to portray the identity of those from Sinaloa. Famous performers include Julio Preciado, Valentín Elizalde, Juan Gabriel, and most recently, Banda El Recodo.
9. "Caminos de Michoacán"
Not to be confused with "Caminos de Guanajuato". This song tells us the story of a man who's searching for her significant other. A lady abandons him, and he embarks on a journey through Michoacán's towns to find her. The song mentions famous Michoacán cities such as Uruapan, Tacámbaro, Pátzcuaro, Zitácuaro, and Morelia.
The song was composed by Bulmaro Bermúdez and has been performed by Federico Villa, José Alfredo Jiménez, among others.
10. "Canción Mixteca"
Most Mexican folk songs are happy and make us feel like dancing. However, "Canción Mixteca" is quite the opposite. In fact, it gives us (Mexicans) goosebumps when we listen to it.
The song was composed by José López Alavez in 1915. He had moved to Mexico City but could never forget Oaxaca, his hometown. He composed this song to express his feelings. Later on, it was adopted by all Mexicans and became very special to all of us who live abroad. "Canción Mixteca" evokes homesickness, nostalgia, pride, and a mix of emotions. It's a very beautiful song.
Famous performers include Antonio Aguilar and Lola Beltrán.
That's a Wrap
While travel is still restricted, we can still visit Mexico through its music and learn about it. The Internet is a great tool that we can use for that.
There are way more songs that have been inspired by places in Mexico. I might do a second part later on. Stay tuned.
Have you listened to any of the songs mentioned above? Let me know in the comments below. See you soon!
Book your trip now!
Book your flight
The first thing you have to do is find cheap flights. But where do you find those? There are many search engines, but the one I highly recommend is Skyscanner. Here you can compare fares from all over the world and pick the one that suits you best.
Book your accommodation
The next thing you have to do is secure your lodging. Whether you prefer a hostel, a guesthouse, a B&B, or a hotel, you can find them all on Booking. You can find lodging of all kinds ranging from cheap to expensive and somewhere in between. Many people have scored good deals using it.
Another popular option is Hostelworld. This website focuses on hostels as opposed to hotels.
Book a tour
In some places, you might want to hire a tour. Not all places are equally accessible to visit by oneself. It helps enormously when you visit with a local guide who can show you around and answer any questions you might have…all in your native language. My to-go place is Viator as they offer tours of all kinds and have a presence all over the world.
Rent a car
Public transportation is usually cheaper than renting a car, but it's sometimes more complicated and time-consuming. That's a reality. In some cases, it's more convenient to rent a car. My recommendation is Rentalcars.com. Here you can compare rates and choose the one that fits you best.
Book your bus tickets
You can save money by booking bus tickets online. My favorite site to do this is Busbud.
Get travel insurance
Never travel without a travel insurance policy, especially during these days! Travel insurance can save your life. My recommendations are World Nomads and Insured Nomads. Both companies cover COVID-19 related incidents, which is crucial these days.
More resources
Just click on the "Plan your trip" tab at the top of this page, and you will find more resources like getting Mexican insurance for your foreign car, buying travel accessories, and learning Spanish. And, of course, don't forget to check back often to read about more tips on Mexico travel.