Updated 2022
Have you ever looked for a Viva Aerobus review? Loved by many and despised by others, Viva Aerobus is a Mexican airline for people trying to fly for less. There are so many reviews out there, even horror stories. You can ask a hundred people about it and they will all tell you different things. However, the same applies to all airlines of this kind worldwide. I have read tons of bad reviews on other low-cost airlines, but I cannot express my opinion on them as I have not flown any of those. In this case, I will tell you about my experience with this Mexican airline. I have flown with them several times so I have quite a lot to say.
Table of Contents
Airline Overview
Founded: 2006
Fleet size: 55
Destinations: 58
Company slogan: Lo que necesitas para volar (All you need to fly)
Headquarters: Mexico City
Website: vivaaerobus.com
Viva Aerobus covers mainly destinations in Mexico, but it also covers some international destinations in the U.S. As a matter of fact, several new routes are expected to start operations in both countries towards the end of this year.
Travel Classes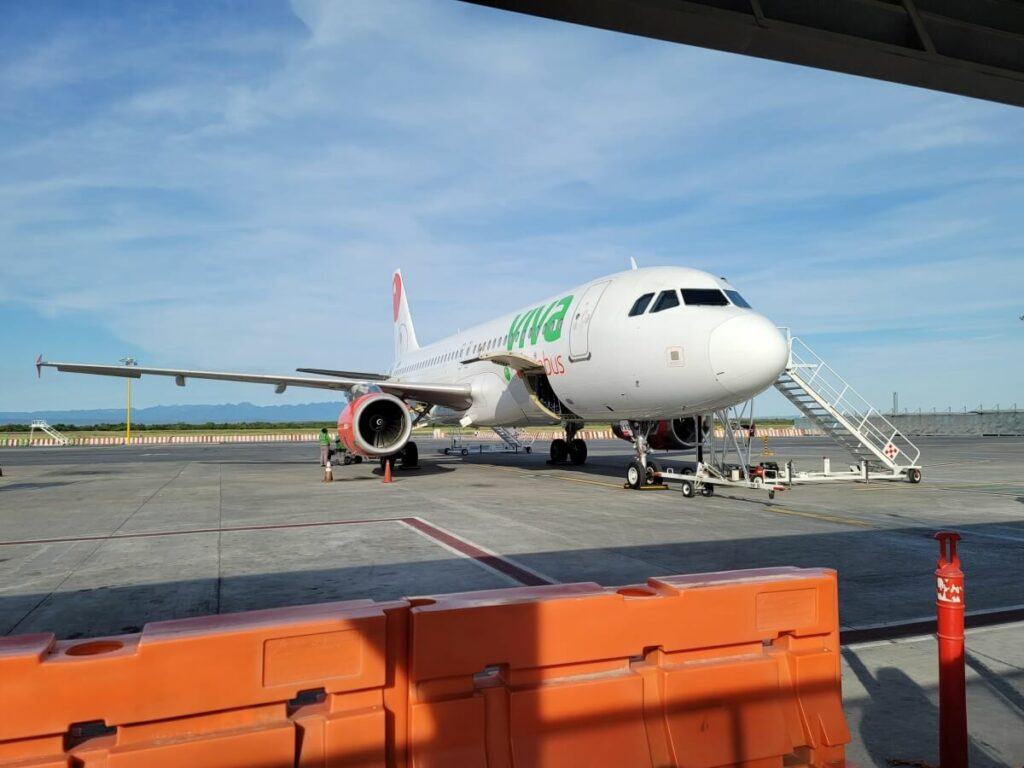 For starters, there is no first-class since this is a low-cost airline. Their fares depend on factors such as your baggage allowance, check-in/boarding benefits, and how much flexibility you want. Below is a more detailed explanation of their fares:
Viva Zero
Cheapest fare
Web check-in available up to 4 hours before departure
1 personal item (backpack, laptop bag, small purse) that fits under the seat
No seat selection
No itinerary changes
Viva Light
1 personal item (backpack, laptop bag, small purse) that fits under the seat
Carry-on baggage allowance: 10 kg (22 lbs)
No checked baggage allowed
Web check-in available up to 8 hours before departure
Up to 3 free itinerary changes
Seat selection not included
No priority check-in
Viva Extra
1 personal item (backpack, laptop bag, small purse) that fits under the seat
Carry-on baggage allowance: 10 kg (22 lbs)
Checked baggage allowance: 15 kg (33 lbs)
Web check-in available up to 10 days before departure
Up to 3 free itinerary changes
No seat selection included
No priority check-in
Viva Smart
1 personal item (backpack, laptop bag, small purse) that fits under the seat
Carry-on baggage allowance: 15 kg (33 lbs)
Checked baggage allowance: 25 kg (55 lbs)
Web check-in available up to 10 days before departure
Unlimited itinerary changes
Seat selection included
Priority check-in
Baggage Fees
Below are the baggage fees for both domestic and international flights. The prices are current as of June 16, 2020. Prices in U.S. dollars.
As you can see, it's recommended to pay for everything online. You will always end up paying more if you do it at the airport.
To find more information about other fees, click here.
Other Fees and Charges
You have to be careful with fees when flying Viva Aerobus. For starters, when you see deals online and think they're super cheap, in most cases, the price you see is the Viva Zero price. Remember that only includes one personal item. If you want to bring a carry-on and/or a checked bag, you will have to pay more.
Not too long ago, Mexican airlines stopped including TUA (airport taxes) in their online tickets. They were always included in the final price, but now, you can choose to pay them later. I've seen angry customers at the airport that didn't know about this and had to pay at the airport.
When flying Viva Aerobus (or any other low-cost carrier for that matter), everything is extra. Want to choose your seat? You have to pay more. Want to board first? You have to pay more. You get the picture, right?
To learn more about extra services, check out this link.
Onboard Services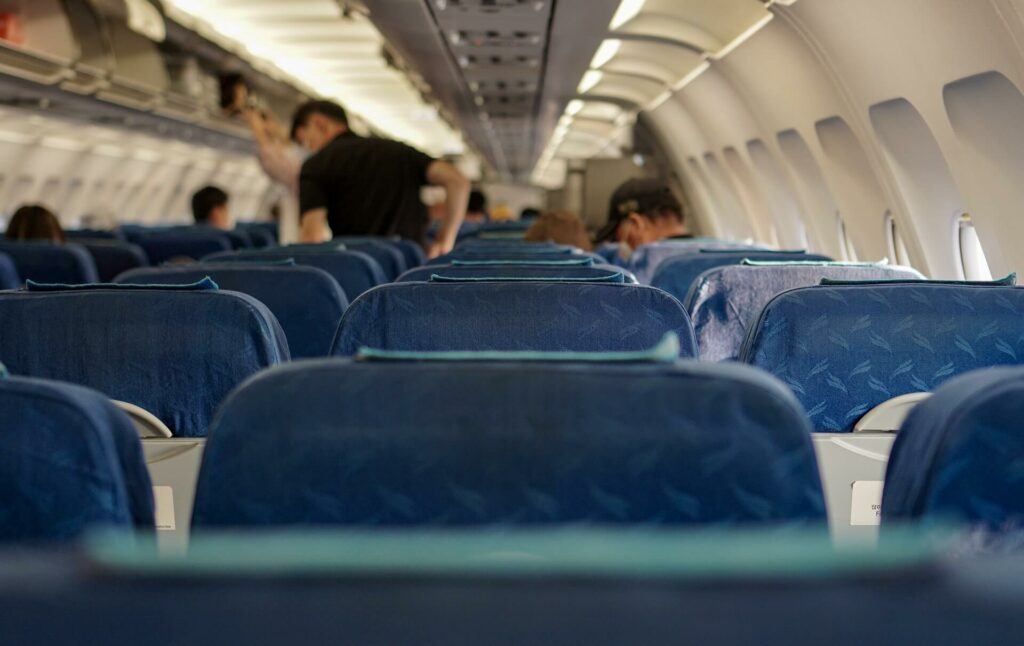 Don't expect any luxury. For example, the legroom is not the best. I'm 6 ft and I fit just right. If you're taller, you will be uncomfortable and you will have to get one of their seats at the front. Having said that, seats are quite comfortable and fine for short flights. However, I don't think you will be too comfortable during long flights. It's one of those things you have to sacrifice when trying to save some money.
If you have a smartphone or tablet, you can use Viva Play. You can watch movies/series, listen to music, read e-books, and play games. However, be advised that not all planes offer this service, and the service doesn't always work.
There are no complimentary meals or refreshments. However, they have a menu in the back of their seats with items for purchase. You can buy chips, cookies, nachos, soda or beer. On international flights, they can't sell sandwiches because of sanitary restrictions, but you can buy them on domestic flights within Mexico.
In some destinations, Viva Aerobus offers transportation from the airport to the bus terminal. This service is known as Viva Bus. You can buy your tickets onboard. Not all destinations offer this service though.
For all payments onboard, you have to pay by card.
Viva Aerobus App
Viva Aerobus offers an app where you can book flights, check their status, check in, add extras, book tours, and secure transportation.
It's easy to navigate and comes in handy when you're on the road. Available on Play Store and Apple Store.
Tips for Saving Money
The golden rule of flying is to book in advance! For international flights, they recommend doing it at least three months before departure. For domestic flights, four to six weeks is a good time.
If you haven't subscribed to their newsletter yet, you should do it now. You can score good deals by taking advantage of special discounts and promotions.
Remember it's always cheaper to do things online rather than in person. This includes booking your flight and adding any extras. For instance, paying for extra baggage is more expensive at the airport than doing it online.
If you can travel light, by all means, do it! You can save up to 50%. It's unbelievable that airlines charge so much for baggage. However, if you only bring a carry-on or a personal item, you will save a good amount of money.
My Experience with Them
Like I said above, you will get mixed responses about Viva Aerobus depending on whom you ask. Personally, I have had more good experiences than bad ones. This is the airline I always fly when going to Monterrey from Houston. They almost always offer the cheapest fares even when I don't buy my tickets with much anticipation. I do not have too much flexibility at work, so I cannot always make long-term plans. Sometimes I have bought my tickets only two weeks before departure. Even so, my round-trip ticket runs around $200-$250. If I wanted to travel by bus, I would have to pay like $150. I'm willing to pay for the difference and get there faster and more comfortably.
Another thing I like about Viva Aerobus is that they offer late flights, at least in Houston where I live. They have a flight between Houston and Monterrey that departs around 11 p.m. That's very convenient for me as I don't have to leave work early. I can get off as usual and still have time to go home, pack up, take a shower, eat something, and leave for the airport.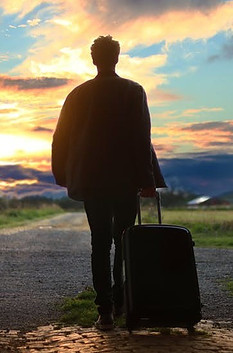 I usually do the Viva Extra fare as this is enough for me. Only once did I do the Viva Light fare, but I'm not good at packing light. I'm still working on that. Aside from that, the Viva Extra fare suits my needs and I even have space left for my return trip. I don't care for boarding first or having flexible dates. So, in my opinion, there's no need to do the Viva Smart fare. But that's just me.
One of the things I don't like is that they always try to upsell you by offering insurance and other extras. From what I've seen, all low-cost airlines do this. I always reject all extras and the only thing I pay extra for is my seat (that is if I want to pick it). When I travel by myself, picking a seat is not important. The problem arises when I travel with other people and we all want to be together. In that case, we have to pay to select our seats. I remember Viva Aerobus used to have a first-come, first-served policy but those days are long gone.
Another thing I don't like about their flights, at least in Monterrey, is that they land at a terminal where you have to take a bus to go to the international arrivals terminal. I guess it's cheaper for them to do this than leasing space at the other terminal. Just my guess, I'm no expert.
Some people complain about their service whether it be on the phone, online, or in person. Almost all the contact I've had with them has been in person and I have never had any problems. I've called their call center a couple of times and have had no problems either. I still have to reach out to them online, so I cannot tell you anything in that respect. But so far, I have nothing to complain about. Check-ins have been smooth, service onboard has been good too, so I don't have anything to say about poor service here. Maybe I've just been lucky.
Some people say their flights are always delayed. As far as I can remember, I've only experienced three delays with them. The first time was due to severe weather conditions, so they're not to blame. The second time they were delayed because of something else, but it was not a long delay. Maybe 30 or 45 minutes at most. The third time it turned out they had oversold the flight. Many people don't know about this, but this is a common practice among airlines. They oversell flights to some extent to compensate for no-shows. In my case, Viva Aerobus needed to reschedule five passengers. Only one person volunteered and the staff had to select the last four people that had checked in since no one else volunteered. That one time it took us an hour, maybe a little more, to start boarding. I was hungry and sleepy and I must admit it was not a pleasant experience, but aside from that, my experiences with Viva Aerobus have been good for the most part. Overall I give them an 8 out of 10.
Conclusion
I hope you have a little more insight regarding Viva Aerobus. If you have never flown this airline, you might want to give it a try. Just keep in mind that you'll have to compromise on some things like comfort and flexibility. That doesn't mean that their service sucks, just be realistic. I think you get value for your money. At the end of the day, you have to determine what's more important to you.
I would like to know if you have had any good or bad experiences flying this airline. As I said, I can't complain about them. You may feel differently, though. Feel free to write about it in the comments below. See you soon!
> Book your flight now!!! ==>> Book your flight now!!! <<==
Book your trip now!
Book your flight
The first thing you have to do is find cheap flights. But where do you find those? There are many search engines, but the one I highly recommend is Skyscanner. Here you can compare fares from all over the world and pick the one that suits you best.
Book your accommodation
The next thing you have to do is secure your lodging. Whether you prefer a hostel, a guesthouse, a B&B, or a hotel, you can find them all on Booking. You can find lodging of all kinds ranging from cheap to expensive and somewhere in between. Many people have scored good deals using it.
Another popular option is Hostelworld. This website focuses on hostels as opposed to hotels.
Book a tour
In some places, you might want to hire a tour. Not all places are equally accessible to visit by oneself. It helps enormously when you visit with a local guide who can show you around and answer any questions you might have…all in your native language. My to-go place is Viator as they offer tours of all kinds and have a presence all over the world.
Rent a car
Public transportation is usually cheaper than renting a car, but it's sometimes more complicated and time-consuming. That's a reality. In some cases, it's more convenient to rent a car. My recommendation is Rentalcars.com. Here you can compare rates and choose the one that fits you best.
Book your bus tickets
You can save money by booking bus tickets online. My favorite site to do this is Busbud.
Get travel insurance
Never travel without a travel insurance policy, especially during these days! Travel insurance can save your life. My recommendations are World Nomads and Insured Nomads. Both companies cover COVID-19 related incidents, which is crucial these days.
More resources
Just click on the "Plan your trip" tab at the top of this page, and you will find more resources like getting Mexican insurance for your foreign car, buying travel accessories, and learning Spanish. And, of course, don't forget to check back often to read about more tips on Mexico travel.