If you have ever looked online for some travel inspiration, you most likely have found a lot of travel YouTube channels. There are lots of them on the subject. It doesn't matter if you're looking for info on Europe, Latin America, Asia, you name it. You will always find videos on your desired destinations.
Mexico is no exception. There are tons of videos about our country. It has been in the travel spotlight for quite some time now. What surprises me is that not only Mexicans are discovering their country through YouTube but foreigners are doing it, too! Some of them have even made Mexico their new home!
In this post, I will talk about my favorite travel YouTubers in Mexico. They have been a great inspiration for many of us, not to mention they always provide firsthand, useful information. Are you still with me? Let's get started!
Kinetic Kennons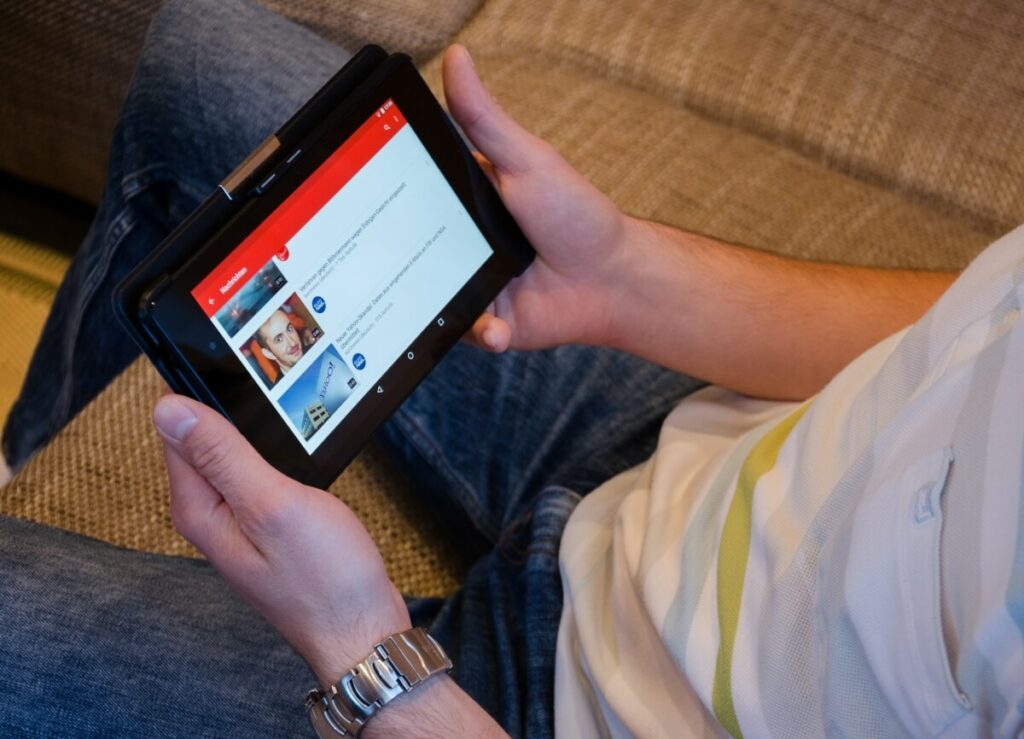 Greg "Goyo" and Hilary "La Güera" are a young couple from Texas that have traveled across Mexico for the last 3 years. They loved our country so much that they moved to Puerto Vallarta in central Mexico.
Some of their videos like the one they made about the earthquake in Mexico City (2017) and Mexican Independence Day (2019) have surpassed 1,000,000 views each.
Their videos are very informative, and they provide lots of tips to make the most out of your travels in Mexico.
They recently announced they would stop making videos. We weren't given any reason, but we certainly hope they reconsider their decision. In the meantime, you can check out one of their videos below.
Tangerine Travels
Jordan and Maddie are another American couple that fell in love with Mexico. They sold everything they had and ventured out into the world. Their adventure started in Mexico, but they loved it so much that they made it their home. They currently live in Puerto Morelos near Cancún.
Not only do they share with us the cool destinations they visit, but they also provide us with tips, do's, don'ts, and what living in Mexico is like, among other things.
Check them out!
Ford Quarterman
Ford a.k.a. El Gringo Loco is a free-spirited guy who has traveled extensively since 2015. He even bought a car and drove from the U.S. to Argentina on the Pan-American Highway.
What I love about Ford is his authenticity. He has broken lots of stereotypes about Latin culture, particularly the Mexican one. He has traveled to places off the beaten path and has shown the world what Mexico is really like. No wonder he has been featured on TV.
Unlike other YouTubers in Mexico, Ford makes his videos using a combination of English and Spanish. In fact, he speaks very good Spanish.
He received his Mexican permanent residence not too long ago and spends time between Mexico and the U.S.
You can watch one of his videos below.
Coreano Vlogs
It seems not only Americans love our country but people from as far as South Korea do, too! Such is the case of Christian, a young Korean guy. Not only did he move to Mexico but he also married a Mexican girl.
His initial fanbase was mostly teenagers. For some reason, Korean culture has become very popular in Mexico over the years and that has helped him tremendously.
He initially opened his channel to practice his Spanish, but after moving to Mexico, he started traveling extensively across the country. We can learn a lot about Mexican traditions, gastronomy, and culture in general by watching his videos. Check him out below.
WeroWeroTV
This duo is composed of Jan and Mou, two German guys that left their country to pursue new adventures in Mexico. Their first videos were mostly funny sketches or comparisons between life in Mexico and Germany, but they eventually changed the focus of their channel.
They speak very good Spanish, and they even have learned how to master albures (double entendre). Who would have thought?
What I love about their channel is its versatility. Wherever they go, they always show us something new and we can learn from them while having fun. They have tried different "jobs" where they have helped construction workers, artisans, cooks, farmers, etc. Very funny. Check them out!
Vagaboom
This Swiss guy married a Mexican girl and currently lives in Mexico. However, just like the name of their channel, they're wanderers and don't stay at the same place for a long time. They have lived in Oaxaca, Chiapas, Monterrey, among other places.
His videos cover a wide range of topics: comparing life in Mexico and Europe, Mexican gastronomy, Mexican destinations, life in Mexico, etc.
The videos are of excellent quality and are very informative. Some of the best videos I have seen on his channel are the ones about Mexican Independence and the Day of the Dead. Check him out!
Popurrí de Viajes
Of course, the list could not be complete without including a Mexican YouTuber. This is by far one of my favorite channels. If you ask me, I seriously think it's underrated.
The focus is 100% travel. Manuel Gibrán, its creator, shows us beautiful destinations, some of them not too well-known. He gives us great tips on how to get there, what to do, what to expect, etc.
He makes emphasis on sustainable travel and is a great example of what responsible travel should be like.
You can learn a lot about Mexico and get great ideas to make an itinerary for your next visit. You can check out one of his videos below.
Alan x el Mundo
Alan Estrada, the creator of this channel, never imagined the success he would have on YouTube when he started. Although he is an actor, he wasn't as famous as he is now. He just opened his channel to share his adventures, but now, 10 years later, he has around 2.5 million subscribers.
The focus of his channel is 100% travel. However, unlike the other travelers on the list, his focus is not Mexico. That doesn't mean he doesn't have several videos about it, though.
You will love his videos. He is one of the most famous travel YouTubers in the Spanish world. Check him out.
That's a Wrap
You may have visited some of the channels mentioned above. If not, I strongly recommend you do it.
These videos come in handy when preparing for a trip. You can get tips and lots of advice to make your itinerary and make the most out of your travels.
There is a stigma around YouTubers, not only travel YouTubers but of all kinds. I don't doubt there are questionable YouTubers out there, so it's important to be careful.
I hope you liked this post and found it useful. If you liked it, please share it with your loved ones.
Do you know any of the channels on this post? Let me know in the comments below. See you soon!
Book your trip now!
Book your flight
The first thing you have to do is find cheap flights. But where do you find those? There are many search engines, but the one I highly recommend is Skyscanner. Here you can compare fares from all over the world and pick the one that suits you best.
Book your accommodation
The next thing you have to do is secure your lodging. Whether you prefer a hostel, a guesthouse, a B&B, or a hotel, you can find them all on Booking. You can find lodging of all kinds ranging from cheap to expensive and somewhere in between. Many people have scored good deals using it.
Another popular option is Hostelworld. This website focuses on hostels as opposed to hotels.
Book a tour
In some places, you might want to hire a tour. Not all places are equally accessible to visit by oneself. It helps enormously when you visit with a local guide who can show you around and answer any questions you might have…all in your native language. My to-go place is Viator as they offer tours of all kinds and have a presence all over the world.
Rent a car
Public transportation is usually cheaper than renting a car, but it's sometimes more complicated and time-consuming. That's a reality. In some cases, it's more convenient to rent a car. My recommendation is Rentalcars.com. Here you can compare rates and choose the one that fits you best.
Book your bus tickets
You can save money by booking bus tickets online. My favorite site to do this is Busbud.
Get travel insurance
Never travel without a travel insurance policy, especially during these days! Travel insurance can save your life. My recommendations are World Nomads and Insured Nomads. Both companies cover COVID-19 related incidents, which is crucial these days.
More resources
Just click on the "Plan your trip" tab at the top of this page, and you will find more resources like getting Mexican insurance for your foreign car, buying travel accessories, and learning Spanish. And, of course, don't forget to check back often to read about more tips on Mexico travel.