If you own a car, you must know the importance of having insurance. That's why whenever I travel to Mexico by land, I always get a policy from Baja Bound Insurance. It's one of those things you buy and hope to never use. You may be trying to save some money on your trip and ask yourself if it's worth it. You may not end up needing it, but it's a lifesaver when you do need it. Imagine being in a foreign country and having to pay for an accident? You don't want to go through that.
Before going any further, I would like to clarify this insurance is for those crossing the Mexican-American border in their own vehicles. Without much further ado, let's take a look at this insurance company.
A Company Overview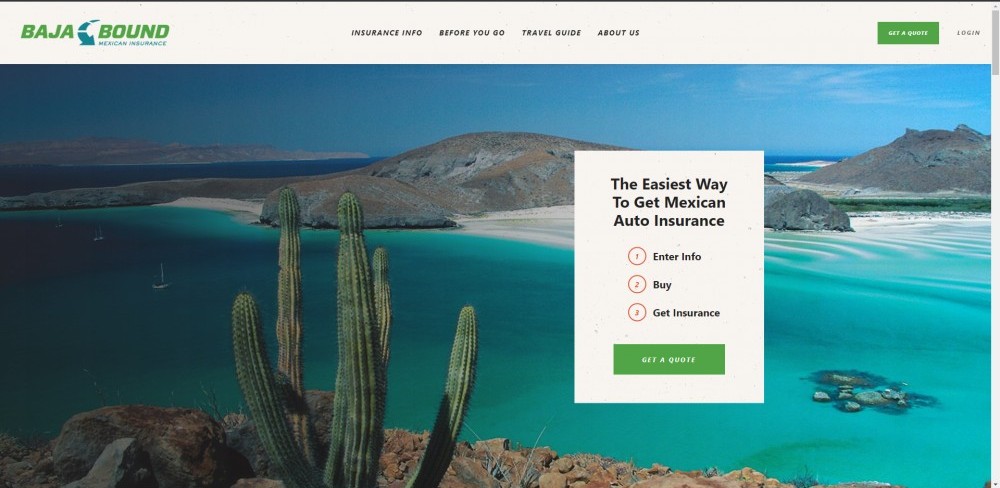 Industry: Insurance
Type of company: Insurance broker
Products: Liability/Comprehensive car insurance for travel in Mexico
Founded: 1994
Headquarters: San Diego, California
Website: https://www.bajabound.com
How Does It Work?
You don't need to visit their office to get a policy. You can either call them or get a quote online. I prefer the latter. They will ask you questions about your car make, model, value, drivers, etc. and what coverages you want. They offer both liability and full coverage policies. The duration of the policy can be just a few days, 6 months or even a full year.
Baja Bound works basically with 2 insurance companies: HDI Seguros and Chubb. After entering all the required information, you will see a comparative list between the 2 and can make some changes like increasing the third party liability CSL, excess liability, medical payments or car rental reimbursement.
The price will vary depending on the options you select. There are some things that one offers, while the other does not. You will be given a total and have to choose which company you want to go with. After that, you just enter your payment information and they will email you your policy for you to print. It's that simple.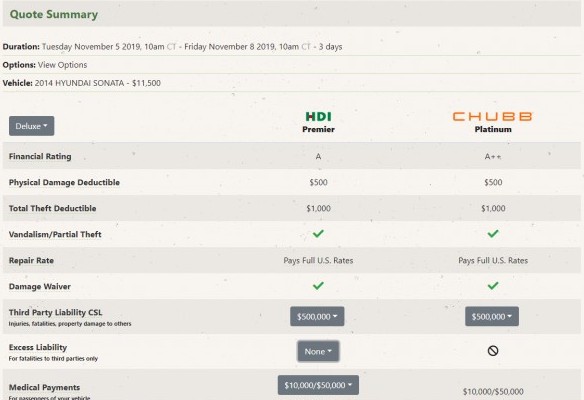 My Experience with Them
We always drive our car to Mexico at least once a year. We do have insurance in the U.S., but it does not cover us abroad. Your case may be different though. To be honest, we didn't use to get car insurance to travel to Mexico. I know it's not a smart choice as you never know what can happen. You may end up paying for costly hospital bills or car repairs, not to mention you could spend some time in jail.
One day while searching for insurers online, I came across Baja Bound. They appeared on the first page of my Google search. I found their website very easy to use. It even includes lots of useful articles for your trip to Mexico, like customs information and even a travel guide.
After navigating a little through their website, I entered all the requested information and was able to get a quote within minutes. I remember that day very well because I had had a rough day at work and then had gotten back home to pack up and get ready to leave after midnight. As you can imagine, I was really tired but I wanted to get insurance for our trip abroad this time. So there you had me, looking for insurance a few hours before leaving.
Luckily, it didn't take me that long to find what I was looking for. I quickly got my quote, paid my premium and received my policy via email. I just printed it out and voila! I was insured in a matter of minutes.
I have always bought my policy through HDI Seguros. They have a few extras that Chubb does not offer. For instance, I can increase my excess liability limits with HDI, but I can't do that with Chubb. That's why I usually have to pay a little more with HDI as compared to Chubb. Both prices between HDI and Chubb could be around the same, but the extras you pick make the difference.
Prices have not gone up that much since I started. I have been paying practically the same amount. Just to give you an idea: For 4 days, I pay around $80-$90 (policy fee included). It's not that cheap, but I haven't deemed it necessary to look for another insurer yet.
I haven't had to file a claim yet, so I cannot tell you much regarding the claims process. So far though, I'm happy with the service they have provided. I give them a 9/10.
A Few Things to Keep in Mind
As with all legal documents, always read the fine print. It's very important to know all your rights and obligations as an insured. For instance, in case you need to file a claim with them, you have to do it while you're in Mexico. Otherwise, it will not be valid. You can complete your car repair either in Mexico or the U.S., but you have to make the claim while in Mexico.
It's very important to always provide accurate information. When asked for your car value, make sure to do your research and not just provide a random amount. You can find more about this on Kelley Blue Book's website.
Pros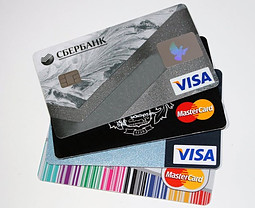 It's easy to get a quote with them.
Their site is simple and easy to navigate.
You can get liability only or full coverage insurance.
English/Spanish support.
Their payment methods include Visa, Mastercard, Discover, American Express and PayPal.
You can get your insurance policy in minutes.
Policy terms can be as short as 1 day or as long as 1 year.
Vehicles allowed to be insured include sedans, trucks, SUVs, vans, buses, motorcycles, motor homes, buggies, and even boats.
Cons
Their flexibility is limited to 1-day increments. For example, if you got your policy at 10 a.m. on any given day, it will have to end exactly at 10 a.m. It does not matter if it's 1, 2 or 7 days afterward. In simple terms, you have to do full days.
You only have 2 options to choose from.
Full-coverage policies can be pricey even for just a few days. To be fair, they fall within the market average. They're all a little expensive in general.
Conclusion
Baja Bound is a really good option if you need to insure your car while traveling to Mexico. You don't need to go to their office or even call them to get your policy. You can do everything from the comfort of your own home. It's fast, easy and convenient. You can buy your policy days or weeks ahead of your trip or even a couple of hours before your departure as I've done.
Their options are somewhat limited, but I don't have any real complaints besides that. You get what you're paying for. Sometimes I feel tempted to just skip getting car insurance, but then I realize the importance of having it. By all means, always get it especially when traveling abroad.
I hope you found this useful. I would also like to read your opinions and/or experiences with this company. If you liked this article, please share it with your family and friends. See you soon!