Can you travel to Mexico now? I have seen this question pop up a lot all over the Internet, especially on travel forums and groups. While it is true this may not be the best time to travel, many people are eager to know if it is possible or not.
If you are tired of this pandemic and have googled something related to travel, you will find you are in good company. I don't blame you. Ever since this started in mid-March, the world turned upside down. 
Regarding travel, it was one of the worst-hit industries. Many of us had to cancel trips. Rescheduling flights and canceling rooms is no fun. Saturated phone lines, angry customers, so much uncertainty surrounds us. When will we be able to travel again?
Things are slowly starting to go back to "normal" or at least we are trying. We have received encouraging news over the last weeks about traveling to Mexico. Let's see what all of this is about, shall we?
Is Travel Allowed?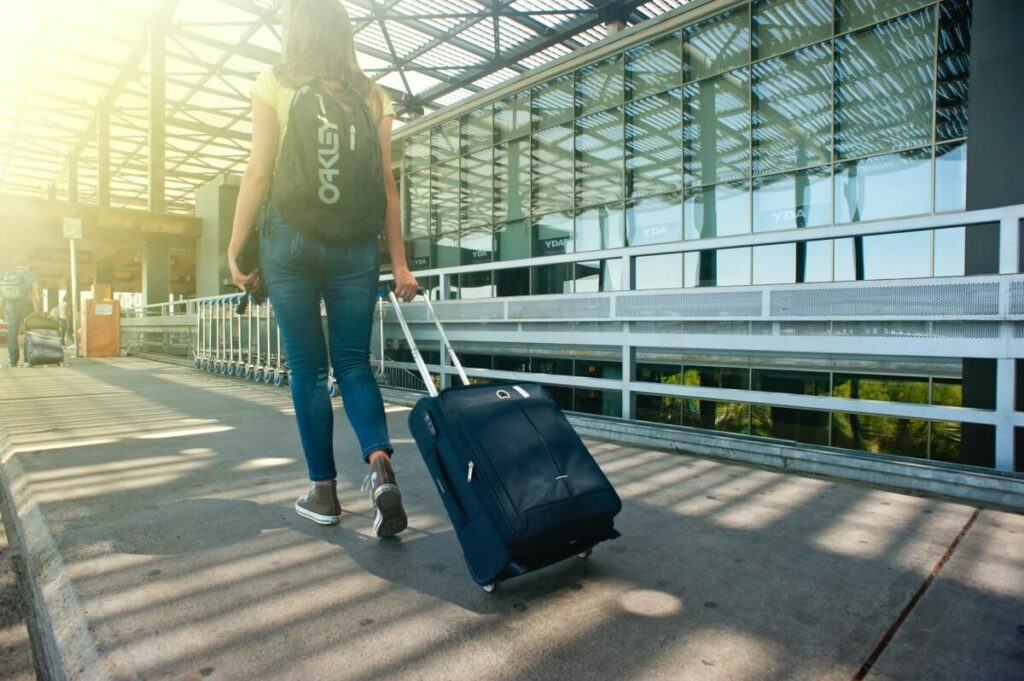 For starters, it is important to clarify something. Mexico was one of the few countries that never closed its borders to air travel. Obviously, flights were not as frequent during the early stages of the pandemic in March and April, but they were always allowed into Mexico. 
The thing is, other governments closed their borders to inbound/outbound flights, and that is why some routes into and out of Mexico were canceled. Such is the case of many Latin American countries that have not opened their borders yet. Argentina, for instance, announced it will not reopen its borders until September of this year.
So, yes, travel is allowed. However, the question here should be, "Does my government allow outbound flights into Mexico?" Your best bet is to check directly with your embassy. 
Everyone entering Mexican territory is subjected to health screenings such as temperature checks and placed in quarantine if need be, but just for the record, air borders have never been closed.
What About the U.S.-Mexico Border Closure?
You may have heard that the U.S.-Mexico border has been closed since March. So, what happens here? Is travel allowed or not? Is it only the border between these two countries that is closed?
There is a lot of confusion about this subject. What is not allowed is non-essential travel. Let me explain.
On March 21, the governments of Mexico and the U.S. decided to close their shared border. However, that closure only applied to non-essential land travel. Ever since travel for tourism purposes or leisure has been prohibited. However, air travel has been possible all along.
The travel ban by land was set to expire first in April and then in May, but it has been extended for the third time. The next tentative date is July 21, but we don't discard the possibility of a fourth extension.
In the meantime, if you have to go to Mexico for tourism purposes, you will have to fly in.
But I Heard Airlines Were Canceling…
Well, that's a different story we're talking about. Due to the travel restrictions imposed by governments, airlines have had to make adjustments to comply. In efforts to avoid crowds and promote social distancing, airlines have been operating at a reduced capacity.
All the cancellations you hear about have more to do with economic reasons rather than health or something else. If we analyze the situation objectively, it makes sense. Airlines are losing a lot of money. Representatives from the travel industry have said that operating flights at a reduced capacity is not viable for them. They claim their break-even point is around 75%. Airlines have been operating at 60% or even less these last weeks.
I have heard horror stories about airlines canceling flights. Many people have seen their plans disrupted. These are indeed volatile, unpredictable times. Given the circumstances, it's kind of risky to fly these days. I will talk about this subject more in-depth soon.
So, Is Everything Open in Mexico?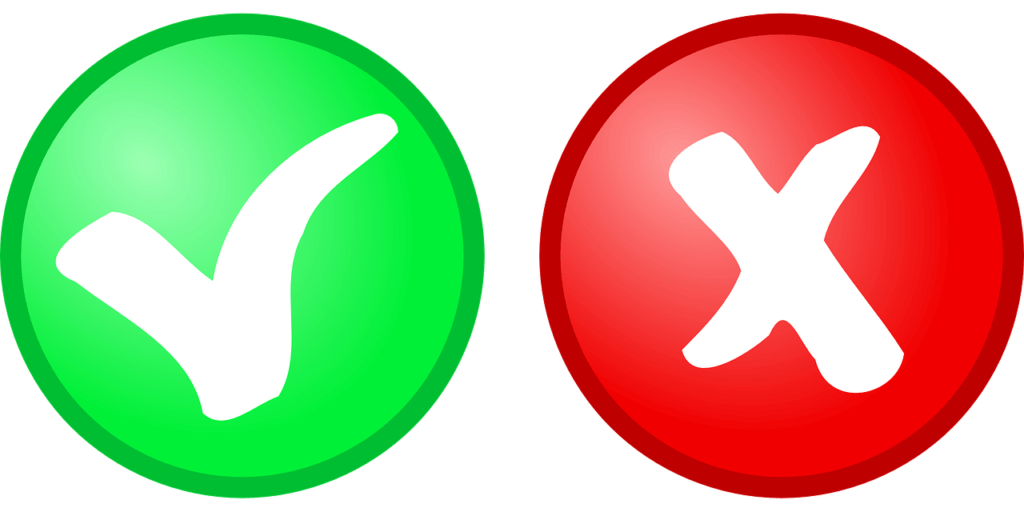 The short answer is no. Even though you make it to Mexico, you will find that many places are still closed. Tourism in Mexico started slowly to reopen barely a couple of weeks ago.
The first destination that reopened was Cancún on June 8. Then followed Puerto Vallarta and Los Cabos a week after. Some pueblos mágicos like Real de Catorce, Cuatro Ciénegas, and a few in Jalisco reopened as well. The same goes for some parks in Monterrey and Mexico City.
However, keep in mind that there are still several restrictions in place. Half of Mexico is currently in orange on the Covid-19 scale. Even though Mexican authorities are doing their best to limit the spread of the virus by following strict guidelines, we still have to be cautious.
It is expected that more destinations will gradually reopen in the following weeks. We will keep you informed.
How Can I Keep Updated on the Situation?
First of all, before planning your trip I highly recommend you talk to your embassy. Make sure that travel is allowed outside and into your country.
Also, don't forget to constantly monitor the WHO and CDC's updates. They constantly post new information about the ongoing situation.
You can also check the information provided by the Mexican Board of Tourism. If you have Twitter or Facebook, you can follow them there, too.
Last but not least, I recommend you join a few travel groups. You can check TripAdvisor, Reddit, or even Facebook. You will find hundreds of people like you who may share some valuable information.
Conclusion
The world is slowly starting to reopen. It will take time to go back to normal. There is a lot of uncertainty around us. Many people are scared, and travel is out of the question for them.
On the other hand, other people are eager to travel. They will be the first to venture out. It will be a challenge. Travel will not be the same for some time.
Now you know that Mexico never closed its borders, but whether you will be able to travel or not will depend on your government. Just keep in mind airlines can cancel their flights at any time.
If you are willing to travel, do so responsibly. Don't forget to check with your government first, and then plan accordingly. If you travel, get insurance! It's more valuable than ever.
Well, fellow travelers, that's all for today. I hope you found this useful. I'd be more than happy to read your comments and questions below. ¡Adiós! 
Book your trip now!
Book your flight
The first thing you have to do is find cheap flights. But where do you find those? There are many search engines, but the one I highly recommend is Skyscanner. Here you can compare fares from all over the world and pick the one that suits you best.
Book your accommodation
The next thing you have to do is secure your lodging. Whether you prefer a hostel, a guesthouse, a B&B, or a hotel, you can find them all on Booking. You can find lodging of all kinds ranging from cheap to expensive and somewhere in between. Many people have scored good deals using it.
Another popular option is Hostelworld. This website focuses on hostels as opposed to hotels.
Book a tour
In some places, you might want to hire a tour. Not all places are equally accessible to visit by oneself. It helps enormously when you visit with a local guide who can show you around and answer any questions you might have…all in your native language. My to-go place is Viator as they offer tours of all kinds and have a presence all over the world.
Rent a car
Public transportation is usually cheaper than renting a car, but it's sometimes more complicated and time-consuming. That's a reality. In some cases, it's more convenient to rent a car. My recommendation is Rentalcars.com. Here you can compare rates and choose the one that fits you best.
Book your bus tickets
You can save money by booking bus tickets online. My favorite site to do this is Busbud.
Get travel insurance
Never travel without a travel insurance policy, especially during these days! Travel insurance can save your life. My recommendations are World Nomads and Insured Nomads. Both companies cover COVID-19 related incidents, which is crucial these days.
More resources
Just click on the "Plan your trip" tab at the top of this page, and you will find more resources like getting Mexican insurance for your foreign car, buying travel accessories, and learning Spanish. And, of course, don't forget to check back often to read about more tips on Mexico travel.