When planning a trip, research is extremely important. When is the best time to visit? What is there to do? What are the must-dos? What things should we avoid? How can we get to x place? Are there any tours available? Should we visit on our own instead? How much money do we need? The answer to these and many other questions can be found if we research diligently.
That's why today I'll share with you some of the best Mexico travel forums out there. Thanks to technology, we can research everything from the comfort of our own homes. There's no need to buy bulky guides at the library anymore. Just log on to your computer or phone and start browsing. You will find lots of information at your disposal. It's that simple!
The amount of information can be overwhelming. I get it. Fortunately, there are many reputable blogs and travel forums that have been around for years and have proved to be reliable sources of information. Let's take a look.
Types of Travel Forums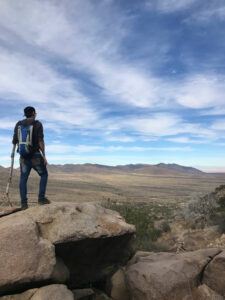 As mentioned above, the number of sites online is huge. For purposes of this post, we will divide the sources of information into:
Independent forums within travel sites

Facebook groups

Reddit
Each one of them has its pros and cons. You may have used some of them in the past, but there may be others you didn't even know existed. Either way, we will try to describe them briefly to give you a better idea as to what to expect.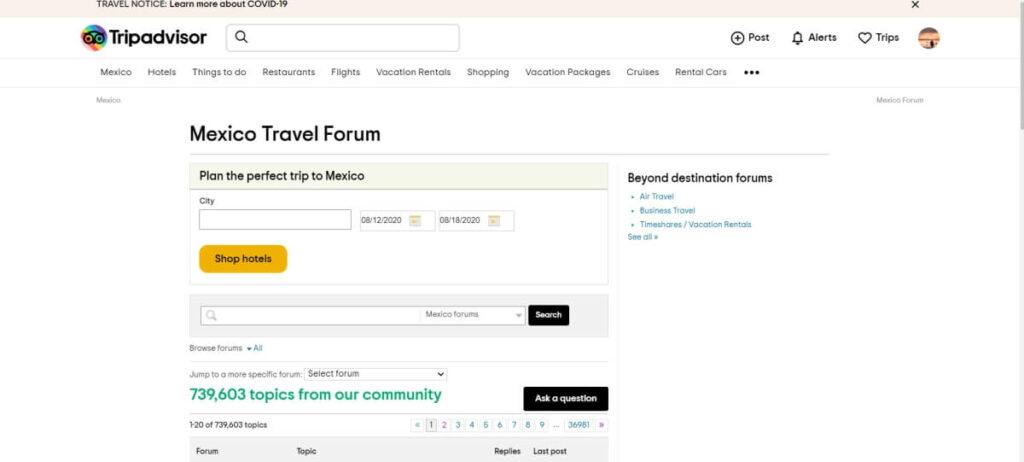 Tripadvisor is by far the largest travel site online. As the name implies, it's a site where you can get lots of travel advice from travelers from all over the world. This company has been operating for 20 years already, making it one of the most reputable within the industry.
You can rely on Tripadvisor to look for everything you need to plan your trip. It offers information about flights, hotels, restaurants, attractions, rental cars, tours, vacation packages, cruises, and much more. Just so you have an idea of its importance, there are currently over 700,000 topics on Mexico alone!
You can browse the site and find information on almost anything. If you're looking for reviews from other travelers, then this is the place to go.
I have used it for a long time. In fact, I always browse the site when planning a new trip. I love its sense of community. Everybody is willing to help or guide you if your question has already been asked. Most people are nice, but you will inevitably encounter a few exceptions.
Not only can you find information on the site, but you can also book flights, hotels, and tours through their partners.
It has been one of the most reliable sources of travel information during the pandemic as it is regularly updated. Have you checked it out yet?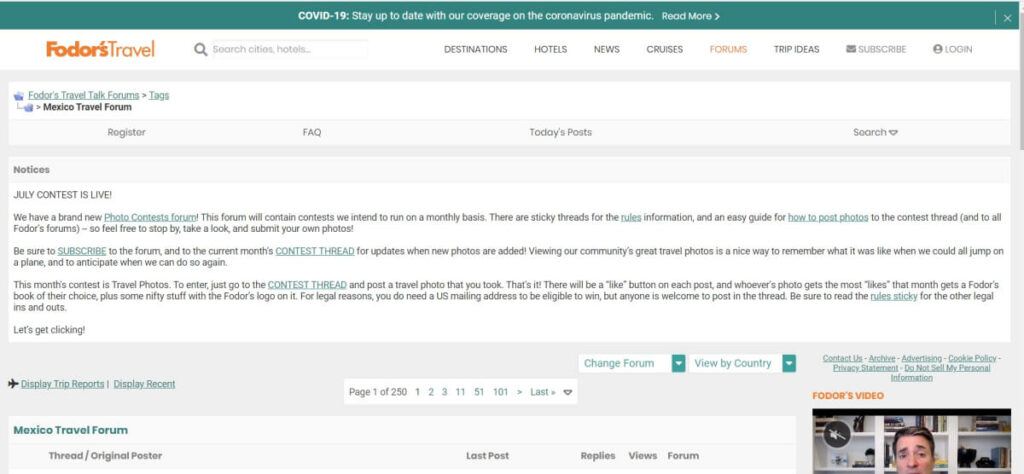 Its concept is similar to Tripadvisor, although it's not as big. However, that does not mean it's not useful.
The company was founded in 1949 but it wasn't until 1996 that it launched its website as we know it today. Ever since it has been one of the most respected travel sites online.
Just like Tripadvisor, you can find information about destinations, hotels, and the like on Fodor's website. One of the biggest differences I've noticed is users don't seem to be very active on Fodor's as compared to Tripadvisor. Many people haven't been traveling these days, true, but still, users on Tripadvisor have been very active and updating the site all this time.
Nonetheless, I highly recommend you check it out. It's a perfect source of information for making itineraries. You might find something that's not on Tripadvisor. You never know.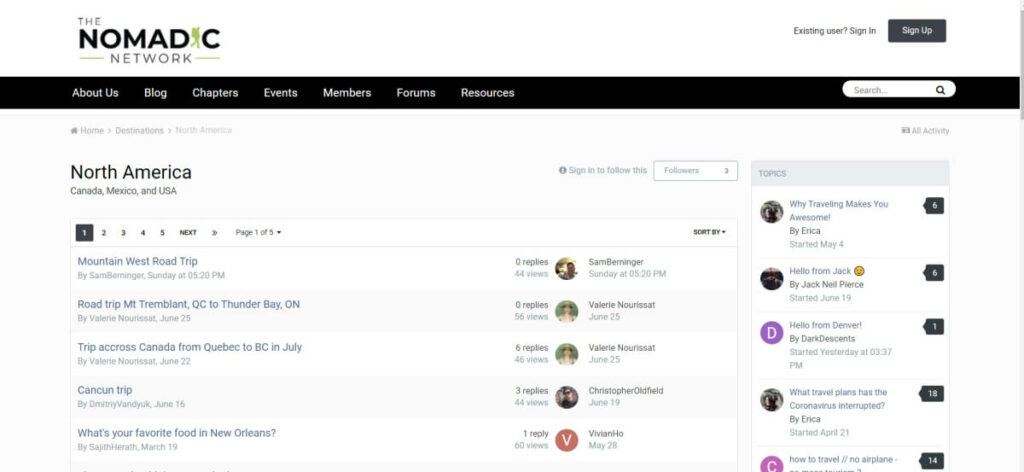 Founded by Matthew Kepnes a.k.a Nomadic Matt in 2006, it originally focused on budget travelers but later expanded to other areas. Its members come from all over the world.
I've been following Matt on social media, and he's very active there. However, when it comes to his travel forums, they leave something to be desired. 
For starters, what I like is the wide array of topics. There are topics where you can find travel companions or find information about travel gear and travel tech. There's also useful information for travelers over 60 or those with disabilities. 
The one thing I don't like is the way that destinations are classified. For instance, Mexico is grouped with the U.S. and Canada under North America. That is too broad. I think each country should have a separate section and be further divided into subcategories the way Tripadvisor does. 
All things considered, The Nomadic Network is a great source of information, but it could be improved.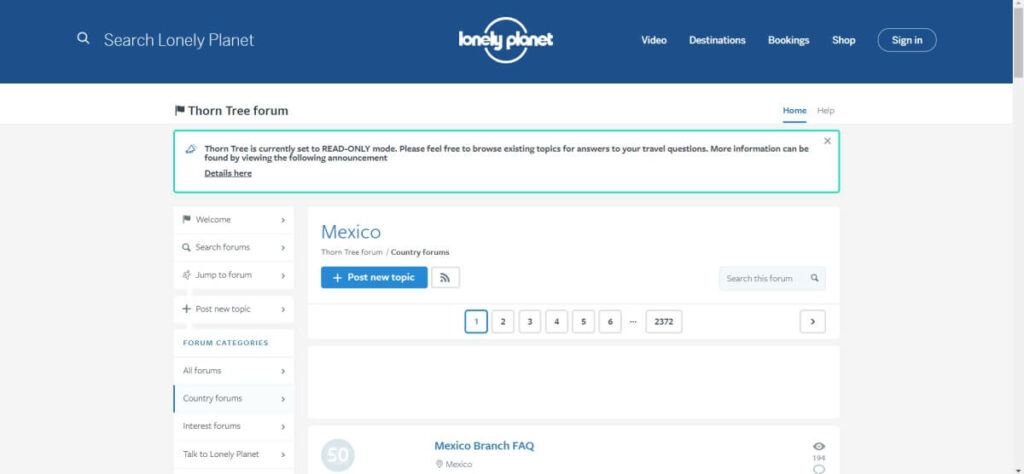 The giant guidebook company was founded in 1972 and has been a reference for all travelers ever since. However, it has undergone a series of restructurations in the last years in efforts to change its focus from a guidebook company to a content company. As a result, many travelers are now in a love-hate relationship with it.
Despite its decline in popularity, Lonely Planet is still used by many people. Thorn Tree, its travel forum, contains a lot of information for all travelers interested.
At the time of writing this, Thorn Tree is read-only. The platform decided to ban all posts from its members since the pandemic began. We expect this to change in the following months.
---
Facebook Groups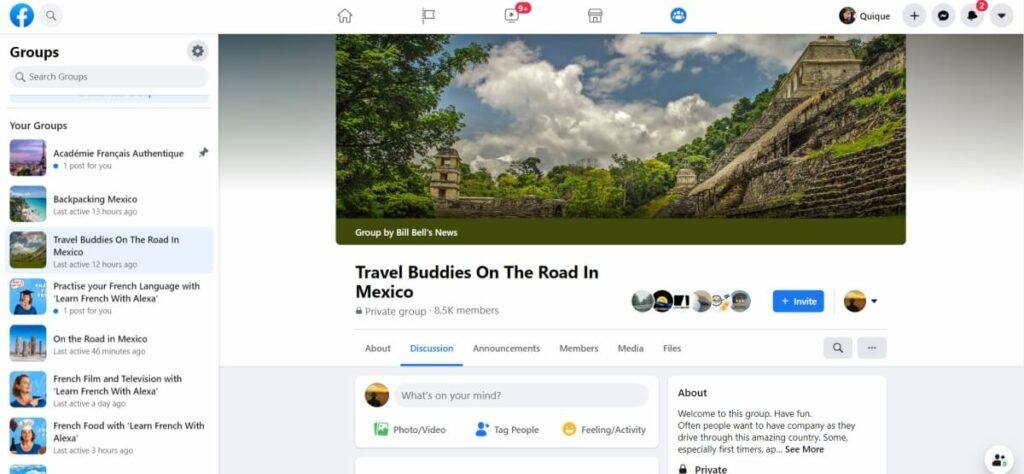 Independent forums are not the only source of information, though. Did you know there are many travel groups on Facebook as well? I'm a member of several of them and have found them extremely useful.
Travel groups are very popular and have seen an increase in the last few years. Mexico travel groups are no exception. 
The good thing is, you can join as many groups as you want. Some are public and you can join them on the spot, while others are private. For the latter, you will have to send a joining request and wait for the administrator(s) to approve it. This usually takes a few days, but you shouldn't have a major problem. Just pay attention to the requirements. Some groups may require you to follow a few steps before requesting to join.
The thing I like about Facebook travel groups is that since they're smaller than the independent forums mentioned above, membership criteria are more selective. Administrators won't accept just anyone, not to mention they constantly monitor the groups to kick out any violators. While in theory, other travel forums have similar policies, they're harder to manage due to their size.
You can also get real-time information from Facebook group members. If you need the latest news from Cancun or Oaxaca, for example, you will probably find someone who is there at the very moment you ask a question and he might give you a hand.
Last but not least, if you're looking for travel partners, you can find them here. Members constantly look for others to share a room or car expenses. It's a great way to connect with others and make new friends.
Although some groups are larger than others, practically all of them offer the same thing. Now, at this point, you may be curious about the groups there are. Personally, I recommend the following groups:
---
Reddit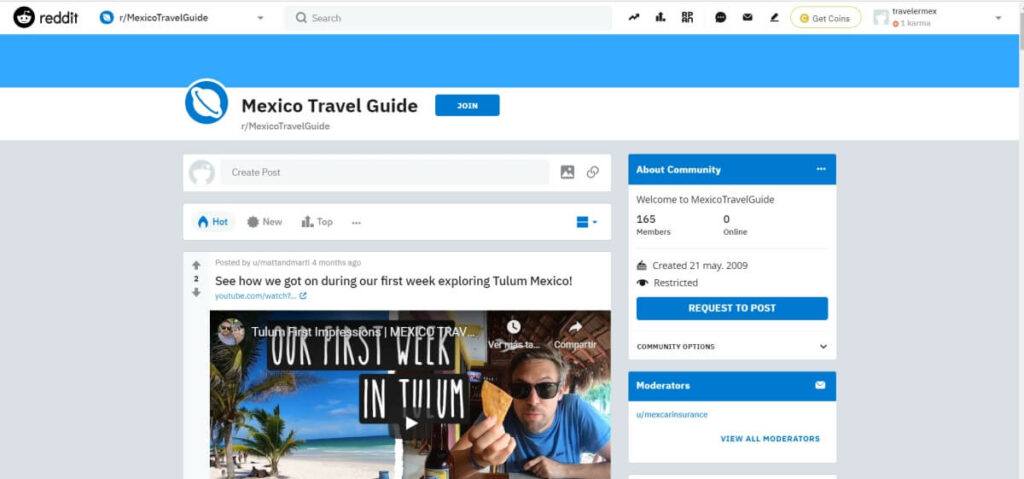 Reddit, one of the largest social news platforms, has proved to be a valuable source of information too. Who would have thought, right?
Now, let me warn you. In my opinion, it's not that easy to navigate. Its community threads should be more specific. For example, r/travel, the largest travel forum, is too broad and contains a lot of information to travel worldwide. It can be hard to find information on just a specific destination.
There's a group called r/mexico, but it's not specifically about travel. Sure, you can find related information, but more often than not, you will run into random stuff such as politics or other topics.
In the case of travel groups, they are a handful. The bad thing is, you might not get the answer you were looking for or you might not even get one. Having said that, I recommend you check out the following groups:
All in all, Reddit is hit or miss. However, don't discard it altogether. You could still find something useful there.
Final Thoughts
As you can see, the options are endless. You have lots of options to choose from, that it can be hard to decide. Which option is better? The one that suits you best. You don't have to choose only one. In fact, I recommend using a combination of all of them. You can turn to the large forums within Tripadvisor or Fodor's, but you can also check out Facebook groups or even Reddit.
Each source of information has its pros and cons. None of them is perfect by any means and all of them could be perfected, but it will come down to your preferences. You may like a forum that others don't like and vice versa. It's a matter of choice.
Make the most out of them. This may not be the ideal time to travel, but that does not mean you can't start looking. Start planning your next trip. It doesn't hurt after all.
What do you think? Which forums have you used? Which ones do you like or dislike? Let me know in the comments below. See you soon!
Book your trip now!
Book your flight
The first thing you have to do is find cheap flights. But where do you find those? There are many search engines, but the one I highly recommend is Skyscanner. Here you can compare fares from all over the world and pick the one that suits you best.
Book your accommodation
The next thing you have to do is secure your lodging. Whether you prefer a hostel, a guesthouse, a B&B, or a hotel, you can find them all on Booking. You can find lodging of all kinds ranging from cheap to expensive and somewhere in between. Many people have scored good deals using it.
Another popular option is Hostelworld. This website focuses on hostels as opposed to hotels.
Book a tour
In some places, you might want to hire a tour. Not all places are equally accessible to visit by oneself. It helps enormously when you visit with a local guide who can show you around and answer any questions you might have…all in your native language. My to-go place is Viator as they offer tours of all kinds and have a presence all over the world.
Rent a car
Public transportation is usually cheaper than renting a car, but it's sometimes more complicated and time-consuming. That's a reality. In some cases, it's more convenient to rent a car. My recommendation is Rentalcars.com. Here you can compare rates and choose the one that fits you best.
Book your bus tickets
You can save money by booking bus tickets online. My favorite site to do this is Busbud.
Get travel insurance
Never travel without a travel insurance policy, especially during these days! Travel insurance can save your life. My recommendations are World Nomads and Insured Nomads. Both companies cover COVID-19 related incidents, which is crucial these days.
More resources
Just click on the "Plan your trip" tab at the top of this page, and you will find more resources like getting Mexican insurance for your foreign car, buying travel accessories, and learning Spanish. And, of course, don't forget to check back often to read about more tips on Mexico travel.