After Cancún partially reopened its doors to tourists, other Mexican destinations followed suit. There has been a lot of expectation ever since. That's why we put together a list of the most important June travel updates for Mexico.
It is a controversial topic, but we will not judge here. It is up to each one of us whether we would like to travel under these circumstances or wait until it gets better. We have to understand that tourism is one of the largest industries in Mexico, and the current pandemic has wreaked havoc on it.
Well, enough of that. We mentioned that other destinations started to reopen in the last few days. Which ones opened and under what restrictions? I will present you with the information I found on social media, online, as well as firsthand information. If you would like to know more, keep on reading.
Covid-19 Scale
In the last post, we mentioned the Covid-19 scale, used by the Mexican government to decide which activities should resume and which ones should wait. There are four colors with red being the highest risk level and green the lowest risk.
Last week, all of Mexico was in red except for Cancún. However, as of June 15, 16 out of the 32 states were placed in orange, which means the risk is still high, but it is allowed to resume essential activities and some non-essential activities under strict restrictions. 
We have to keep in mind the situation is constantly changing, and the fact that a state is in orange does not mean it will not go back to red. The same applies to the rest of the colors. They can go up or down anytime depending on the situation.
The states currently in orange are:
Nuevo León

Quintana Roo
San Luis Potosí
Tabasco
Tamaulipas
Yucatán
Zacatecas
Aguascalientes
Baja California Sur
Campeche
Chihuahua
Coahuila
Durango
Guanajuato
Jalisco
Michoacán
Mexico City is still in red but it is expected it will be downgraded to orange next week.
Restrictions for States in Orange
As we mentioned earlier, there are several restrictions in place for both essential and non-essential activities. In this case, we will focus on non-essential activities since tourism falls under this category.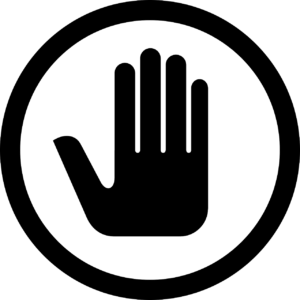 Some of the key points we can mention are:
Hotel occupancy of up to 50%, including common areas.

Restaurants and cafes are also allowed to operate up to 50% of their capacity, paying special attention to cleaning practices and social distancing.

All sporting events will be played behind closed doors.

Gyms, spas, and similar businesses can operate up to 50% of their capacity, but a previous appointment will be needed.

Theaters, movie theaters, museums, and other cultural events with a capacity of 500 people or less will be allowed to operate at 25%.

Shopping centers and malls are allowed to operate at 25%.
Keep in mind the fact that businesses are allowed to operate at a limited capacity does not mean you will find them all open. There have been reported cases from places like Cancún where several businesses decided to reopen until it was economically viable for them to do so. They have mentioned that operating at 25% or even 50% is not profitable for them. 
Which Destinations Are Open?
This is the $64,000 question, isn't it? Well, we all know that beaches are some of the most sought-after destinations in Mexico. Besides Cancún, there are a couple of states that reopened their doors to tourists last June 15: Baja California Sur and Jalisco. Do they ring a bell?
These two states are some of the most visited by national and international tourists alike. In the case of Baja California Sur, it includes Los Cabos, or Cabo, as Americans know it. The state government allowed the reopening of all beaches and the reactivation of the tourism industry. The bad news is that beaches, restaurants, and hotels will be allowed to operate at 30% only. The reopening will be phased and will follow directions from the state and federal governments.
The government of Jalisco followed similar guidelines. Even though the reactivation of the economy started on June 1, the beaches were not reopened until June 15. Just like Baja California Sur, there is also a 30% capacity limit to operate. 
Speaking of Jalisco, the government also allowed the reopening of three of its pueblos mágicos (magical towns), more specifically, San Sebastián del Oeste, Mascota, and Talpa de Allende. Magical towns are another important part of the Mexican tourism industry.
Another magical town that reopened recently is Real de Catorce in San Luis Potosí. The rest of magical towns are still on standby, but it is expected they will gradually reopen in the next few weeks.
What About Other Cities?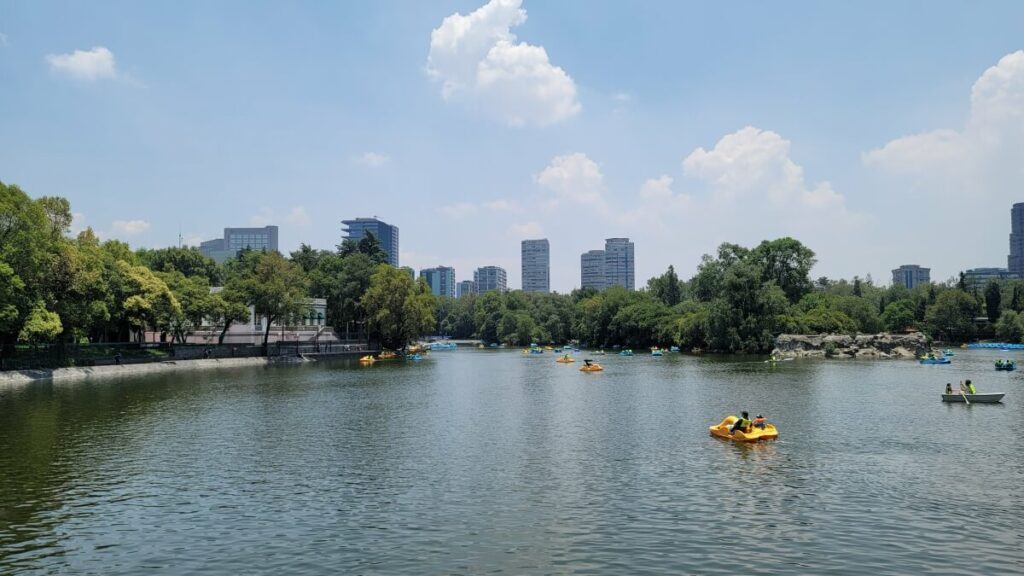 States and cities are taking their own decisions regarding the reopening of different attractions. In the case of Mexico City, for instance, some parks were allowed to reopen earlier this month. Other than wearing face masks and practicing social distancing, new regulations vary between the different parks. These are some of the new rules:
Bosque de Chapultepec. 
It can only operate at a 30% capacity. 

Physical activity such as walking, jogging, and running is allowed.

No group exercise is allowed.

There will be special hours for visitors. From 6 a.m. – 10 a.m. and 7 p.m. – 9 p.m. only people working out will be allowed. The  10 a.m. – 12 p.m. time slot is reserved for elders and vulnerable people, while the 5 p.m. – 7 p.m. time slot is for kids accompanied by an adult.

No picnics, parties, or large gatherings allowed.

The playgrounds will be closed.

1.5-hour stay.
Bosque de Tlalpan.
Only one access point will be open.

Allowed to operate at a 30% capacity.

Physical activity such as walking, jogging, and running is allowed.

 No use of water fountains allowed.
Parque Bicentenario.
Face mask use is mandatory.

Allowed to operate at a 30% capacity.

No group exercise allowed.

Playgrounds, benches, and fields will be closed.
Bosque de San Juan Aragón.
Only one access point will be open.

Allowed to operate at a 30% capacity.

No group exercise is allowed.

One-way lanes.

Some areas are off-limits, so make sure to check any signs in the area.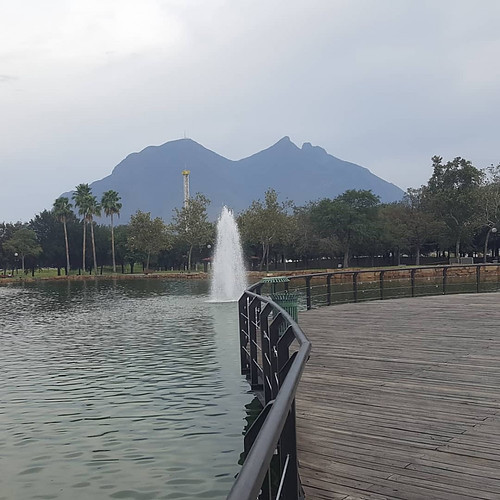 In other cities like Monterrey, the government allowed the reopening of its parks under certain restrictions. These are the key points:
Chipinque will only allow visitors that bought their tickets online. That means no walk-ins will be accepted. Visitors will be allowed to access every 30 minutes starting at 7 a.m. The park closes at 5 p.m.

The Cerro de la Silla will also have special working hours. There will be two time slots: one from 6 a.m. to 11 a.m. and another one from 3 p.m. to 8 p.m. No kids or elders will be allowed.

Parque Fundidora will only operate at a 10% capacity. All common areas such as workout stations and playgrounds will be closed.

The Huasteca will only operate between 6 a.m. and 9 a.m. 
Extension of U.S.-Mexico Border Closure
Since March 21, the governments of both countries decided to close their borders and restrict travel to activities deemed essential. However, the closure has been extended twice already. This time it was supposed to expire on June 22, but as expected, it was further extended. The new tentative date is July 21, but it should not surprise us if they announce the fourth extension. We will have to wait and see what happens.
Wrap-Up
Mexico is slowly moving toward the reactivation of its economy. Many countries rely heavily on tourism and have started a phased reopening. Mexico is no exception. In early June, it started reopening some destinations and it will continue but will depend on the instructions received from the local and federal governments.
All destinations have implemented similar measures such as limited capacity, more frequent cleaning and disinfecting, enforcing social distancing, and wearing face masks. Some have gone as far as altering business hours and prohibiting access to kids and elders.
Nobody knows what will happen. Only time will tell. The one thing we can be sure of is, the success or failure of all the preventative measures will depend not only on the government and businesses but on us as well.
I'd love to read your thoughts below. Are you planning to travel any time soon or will you wait some more? See you soon!
Book your trip now!
Book your flight
The first thing you have to do is find cheap flights. But where do you find those? There are many search engines, but the one I highly recommend is Skyscanner. Here you can compare fares from all over the world and pick the one that suits you best.
Book your accommodation
The next thing you have to do is secure your lodging. Whether you prefer a hostel, a guesthouse, a B&B, or a hotel, you can find them all on Booking. You can find lodging of all kinds ranging from cheap to expensive and somewhere in between. Many people have scored good deals using it.
Another popular option is Hostelworld. This website focuses on hostels as opposed to hotels.
Book a tour
In some places, you might want to hire a tour. Not all places are equally accessible to visit by oneself. It helps enormously when you visit with a local guide who can show you around and answer any questions you might have…all in your native language. My to-go place is Viator as they offer tours of all kinds and have a presence all over the world.
Rent a car
Public transportation is usually cheaper than renting a car, but it's sometimes more complicated and time-consuming. That's a reality. In some cases, it's more convenient to rent a car. My recommendation is Rentalcars.com. Here you can compare rates and choose the one that fits you best.
Book your bus tickets
You can save money by booking bus tickets online. My favorite site to do this is Busbud.
Get travel insurance
Never travel without a travel insurance policy, especially during these days! Travel insurance can save your life. My recommendations are World Nomads and Insured Nomads. Both companies cover COVID-19 related incidents, which is crucial these days.
More resources
Just click on the "Plan your trip" tab at the top of this page, and you will find more resources like getting Mexican insurance for your foreign car, buying travel accessories, and learning Spanish. And, of course, don't forget to check back often to read about more tips on Mexico travel.