If someone asked you about your worst vacation ever, what would you answer? I'm sure we all have stories to tell in this regard. Delayed flights, tours gone wrong, bad weather, an accident, you name it, have all ruined our vacation.
Today I will tell you about my worst experience traveling so far. It happened in Mazatlán earlier this year. I was so looking forward to this trip and had planned everything out, but everything (or almost everything) went wrong.
What happened? What did I do? If you would like to learn more, keep on reading. You will probably relate.
Choosing a Destination
I usually travel with my family once a year. We like to go to different places, enjoy good food, experience the local culture, all that. Although beaches are not always our first option, this time we all agreed we wanted to go somewhere with warm weather and just relax. So, hitting the beach was an obvious option.
We chose Mazatlán since we had never been there, and we had heard good comments about it from family and friends. So, I started looking for flights and hotels and booked everything. I'm always the one who does that when we travel, and I do it happily.
We would spend there about a week. So far so good.
The Airport – Off to a Bad Start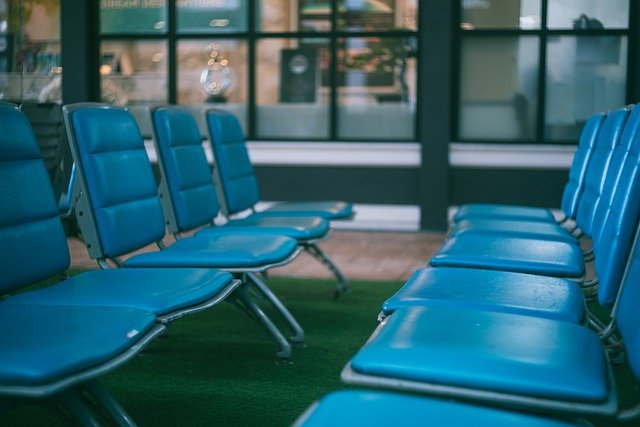 This time we flew Viva Aerobus. Our experiences with it have been good for the most part, not to mention it's usually the cheapest option.
We arrived at the airport, checked in, and passed through security. Everything went smoothly. According to the screens, our flight was on time, so it was just a matter of waiting at the boarding gate.
We bought some coffee and bread since we hadn't eaten anything until then. While we were seated waiting at the boarding gate, a lady approached us. She asked us if we used credit cards, and we answered we did. First mistake! The lady worked for a travel agency. They were selling travel certificates that would lock the prices for several hotels and resorts on almost any date we wanted for up to a year.
It sounded attractive, but we did not want to commit ourselves at that moment. However, the lady would not accept a negative answer. I understand they're just doing their job, but it's really annoying. Soon after, our airline asked us to stand in line to start boarding. This was the only way the lady finally let us go. Phew! I felt relieved.
My relief was only short-lived, though. Once we got to our destination, I headed to a booth to get a taxi. The guy there invited me to a "presentation" the following day. I was about to say no, thank you, but then he changed his tactic. We would enjoy a free breakfast buffet and free transportation airport-hotel-airport. It sounded good, so after thinking it over, we finally accepted. The guy signed us up, and then we were off to our hotel.
Concealed Timeshare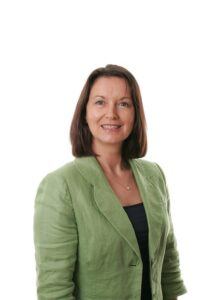 We were told that someone would pick us up at 9 a.m. The driver was indeed on time. We just picked one more couple at another hotel and then headed off to the presentation.
The hotel was beautiful. We signed in upon arrival, and then a representative met us. The lady showed us around, and we were impressed. She then took us to a villa, and that's when we found out it was about timeshares. The guy from the previous day never mentioned anything about this. I knew from the beginning that they would try to sell us something, but the way he put it, it sounded like it was a hotel, not a timeshare. Now I know why they avoid using that word.
We were like 30 minutes away from Mazatlán, so there was no use in leaving at this point. The lady was very kind, but we were not comfortable anymore. After visiting the villa, she took us to the dining room and gave us some time to eat alone. At least, the buffet was delicious.
The lady rejoined us when we were done eating. She then took us to her office to talk business. They had several plans, and they all sounded interesting, but we did not want to take on such a big responsibility. The cons outweighed the pros.
The timeshare representative was pressuring us into making a decision. My father wanted to leave and was so fed up that he almost yielded and was ready to sign the paperwork. I asked the lady to give us some time alone to discuss our options. I asked my father to consider his financial commitments and to weigh the pros and cons. When the representative rejoined us and my father told her he had changed his mind, she glared at me. She could not conceal her anger and took us to another office.
Another guy tried to convince us. Good God, those guys are so insistent! Timeshare sellers are known for their clever tactics. However, this guy was not as insistent as the lady, and he let us go.
I forgot to mention we were also entitled to a free tour of our liking for just attending the presentation. Before leaving the resort, we went to the lobby and asked for our certificate. They then took us back to our hotel. We had wasted four hours already! We could've done something else that morning instead of sitting through a long sales pitch. I thought it would only take us one or two hours, not four! Oh, well.
Tour Gone Wrong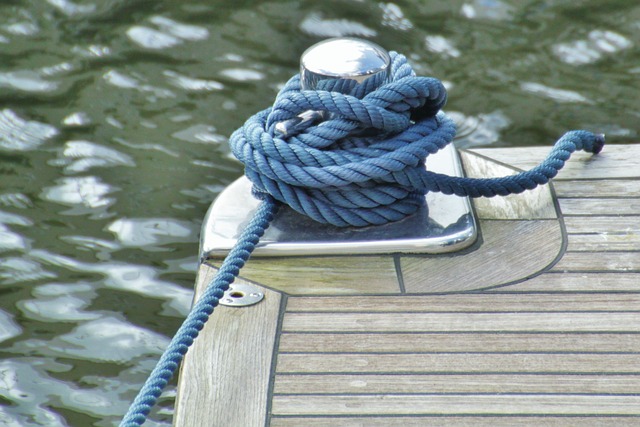 We had picked a tour that would take us to an island nearby. We were supposed to spend there half a day. However, unfortunately, it was not meant to be.
For starters, we went to the wrong dock. It turns out there are two of them in town, and our boat would leave from a different one. We might make it to the other dock if we took a taxi, but then we were told it would be useless since the Captaincy of Mazatlán had just closed the port to navigation due to unfavorable weather that day.
I called the tour operator and rescheduled our tour for the following day. Hopefully, the situation would allow it then.
We went back to our hotel and took a tour of a charming town nearby. It was not our original plan, but that was better than nothing.
The following day we had a dilemma. We had already booked a tour to another place, but since the tour from the previous day was rescheduled, we now had two tours on the same day. We had paid for one of them, while the other was free. It could be a no-brainer for many, but not for us. We thought we could do both tours, but the first one took more time than expected, so we had to decide if we would stay or leave and take the second tour. In the end, we decided to stay and the free tour was wasted since we would leave the following day.
I also wanted to go see the whales since it was the season to do it, but with so many changes of plans, it was impossible.
Bad Weather
The day our tour was canceled it didn't rain, but there were strong winds that made sailing impossible. This is something you should always consider when traveling to a beach destination.
Well, during our stay, it rained one afternoon. It wasn't pouring, but it certainly prevented us from doing any outdoor activities. It's always a risk, especially if you travel during the rainy season. Although our trip was in February, which is considered the dry season, that doesn't mean you won't encounter any rain. The chances are lower, but they're still there.
Since the weather was not ideal to be outside, we stayed at our hotel. There was a pool table, and we played a little. We then went upstairs to our room and watched some TV until it stopped raining later in the evening. We were starving, so we went outside to eat something. Not the perfect day, but there wasn't anything we could do about it.
Too Much Complaining
As much as I love my parents, I can't deny the fact that they sometimes complain too much when we travel, and that stresses me out. When we go out to eat, for example, it's sometimes hard to choose a place because my father is a little picky. I always have to look for a place that has several options because of this.
He also complained about the beach. The water was a little bit cold this time of year. It's not as warm as the water in Acapulco or Cancun. This is true of other beaches in the northern part of the country such as Cabo.
Traveling with others certainly has its advantages and disadvantages. Is it worth it? It depends. Traveling with my family can be a stressful experience, but I love it.
A Few Tips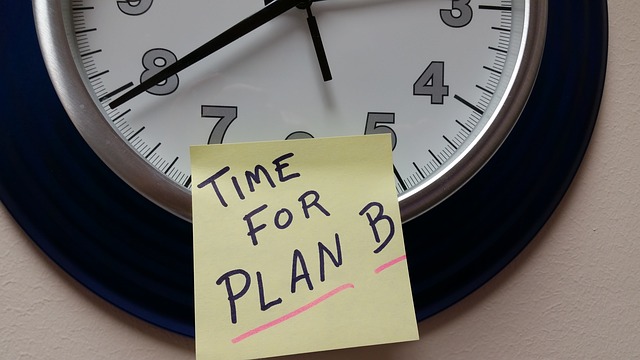 I'd like to share a few tips with you based on my experience:
Be flexible. No matter how much you plan, one or two things can go wrong. We have to understand that we don't have control over everything. Delayed flights are one example. It just happens, and we have to accept it.
Always have a plan B. Not everything will go according to plan all the time. That would be ideal, but it's far from being real. That's why it's always a good idea to have a plan B or other alternatives. I recommend you make a list of places and/or activities that you can do when you travel and adjust your itinerary accordingly. This way you will save time and energy if any changes need to be made during the trip.
Be mindful of your companions. Remember it's not all about you. When traveling with others, you have to think of them too.
Be courteous but firm. If you're not interested in buying a product or service, don't let others pressure you. Some people are really insistent, but you have to hold your ground. I have learned this the hard way.
Be careful with sales reps. You're bound to see them in many places: airports, hotels, restaurants, etc. They abound in beach destinations like Cancun and Cabo. Run away and don't look back! That is unless you're willing to waste at least four hours of your precious time.
Make the most out of your trip. Don't let circumstances ruin it. If you can't do something, do something else. Be creative. Play a game, watch a movie, read a book, or take a nap. There's always something to do.
Final Thoughts
Many could say this trip was a disaster. I think most would agree, although it's something quite relative. Almost everything that could go wrong, went wrong. Luckily, our flights and hotel reservation were not canceled, or I would have had a heart attack lol.
Our plans were changed, and we had to adapt. It can be annoying, but it's a reality we can't ignore.
If you focus on the positive, you will find something for sure. I can tell from experience.
What about you? What was your worst vacation ever like? What happened and what did you do about it? Let me know in the comments below. Bon voyage!
Book your trip now!
Book your flight
The first thing you have to do is find cheap flights. But where do you find those? There are many search engines, but the one I highly recommend is Skyscanner. Here you can compare fares from all over the world and pick the one that suits you best.
Book your accommodation
The next thing you have to do is secure your lodging. Whether you prefer a hostel, a guesthouse, a B&B, or a hotel, you can find them all on Booking. You can find lodging of all kinds ranging from cheap to expensive and somewhere in between. Many people have scored good deals using it.
Another popular option is Hostelworld. This website focuses on hostels as opposed to hotels.
Book a tour
In some places, you might want to hire a tour. Not all places are equally accessible to visit by oneself. It helps enormously when you visit with a local guide who can show you around and answer any questions you might have…all in your native language. My to-go place is Viator as they offer tours of all kinds and have a presence all over the world.
Rent a car
Public transportation is usually cheaper than renting a car, but it's sometimes more complicated and time-consuming. That's a reality. In some cases, it's more convenient to rent a car. My recommendation is Rentalcars.com. Here you can compare rates and choose the one that fits you best.
Book your bus tickets
You can save money by booking bus tickets online. My favorite site to do this is Busbud.
Get travel insurance
Never travel without a travel insurance policy, especially during these days! Travel insurance can save your life. My recommendations are World Nomads and Insured Nomads. Both companies cover COVID-19 related incidents, which is crucial these days.
More resources
Just click on the "Plan your trip" tab at the top of this page, and you will find more resources like getting Mexican insurance for your foreign car, buying travel accessories, and learning Spanish. And, of course, don't forget to check back often to read about more tips on Mexico travel.