The pandemic has wreaked havoc upon the tourism industry. We can all agree. Many countries closed their borders and/or banned visitors from certain countries, especially Americans. There is only a handful of countries that allows American visitors, but the travel conditions include testing and quarantining for 14 days, making such trips inconvenient.
Not all hope is lost, though. You may have seen photos and videos of Americans abroad, mostly in Mexico. But hasn't the border between both countries been closed since mid-March of this year? Did those Americans cross illegally? Do they live in Mexico? How is that possible? Can Americans travel to Mexico now?
There is so much confusion regarding this topic. If you have been wondering about this and have been exploring travel options, you might find this post interesting. Keep on reading to learn more.
Is Mexico Open to Americans?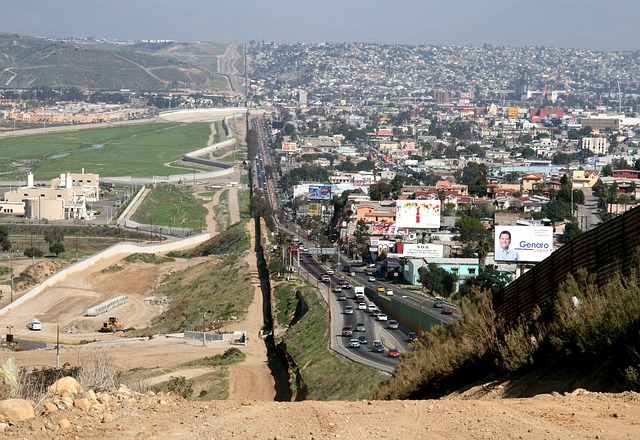 Short answer, yes. It's true most foreigners postponed or canceled their travel plans in response to the health crisis, resulting in a dramatic decrease in flights arriving in Mexico. However, Mexico never closed its borders, and technically, anyone could visit provided they found a means of transportation from their points of origin.
While most tourists decided to return to their countries, some decided to stay and wait it out. It just takes a quick search in Facebook travel groups to confirm this.
The problem was that almost everything was closed. That meant no museums, no archaeological sites, no malls, no parks, etc were open. Most hotels closed and/or severely reduced their occupancy rates too.
When everything started to open back up in early June, the Mexican government established some guidelines to inform people about "the new normal". That's how the color traffic color system began. This is what determines which establishments will open and under which conditions.
But even before June, Mexico never closed its borders, and Americans were able to visit it all along, although the travel conditions were not ideal. That's a different story.
Mexican-American Border Closure
Wait! But I heard the border has been closed since March, and that both governments have been extending the closure every month ever since. This doesn't make sense, does it? Let me explain.
We need to pay close attention to the wording used. What does the U.S. government have to say?
Tourism is considered a non-essential activity, but the restrictions only apply to travel by land. This is the keyword. Air travel has never been banned between both countries.
In theory, that means that neither Americans nor Mexicans can cross over to the other side for tourism purposes. In practice, though, only the U.S. has been enforcing these restrictions. Currently, the U.S. only allows American citizens and green card holders to enter by land.
To the best of my knowledge, no one has been denied entry to Mexico by land regardless of the reason for traveling. I'm a member of several travel groups online, and I also know several people that have traveled to Mexico by land, and they haven't had any issues in this regard. I've only heard about checkpoints where they take your temperature and ask you a few questions, but nothing else. This doesn't mean you won't have any issues if crossing by land. I'm just talking about my experience, so take my words with a pinch of salt.
If you're thinking of traveling to Mexico but are concerned they might turn you away at the border, your best bet is to fly.
Any Restrictions?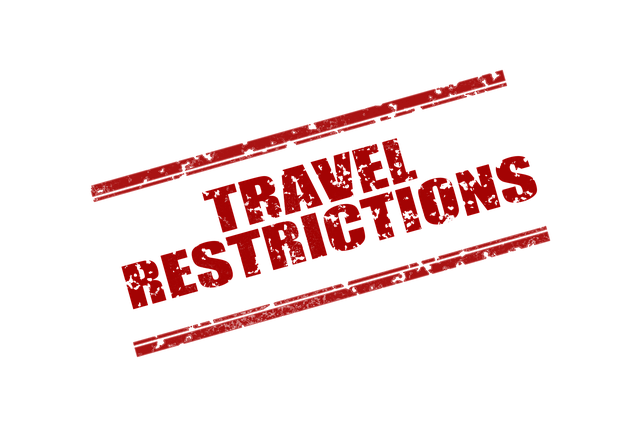 Having cleared the confusion about the border closure, now let's talk about any restrictions or special requirements in place.
The good news is there is none! Unlike other countries, Mexico did not impose mandatory testing or quarantining upon arrival. However, that does not mean nothing is being done to control the spread of the virus.
Everyone must complete a health questionnaire provided by the airline. Also, your temperature is checked before boarding. You may not notice it, but several airports have thermal cameras installed in strategic points throughout their facilities to monitor the temperature of travelers. Such is the case of Mexico City and Cancún.
If any abnormality is detected, the suspect is taken aside for further investigation and is sent to a hospital if needed. By all means, do not travel if you have any symptoms that might arouse suspicion. Other than that, enjoy your trip!
Museums, parks, and other tourist attractions are operating at reduced capacities to promote social distancing. The restrictions might vary by state, but we could say that almost everything is open, although this depends on the alert level each state is in. Each establishment is taking measures of some kind, so rest assured we're doing our best to limit the spread of the virus.
Travel by Land
Remember you can bring your own car to Mexico. This is more convenient for several reasons. During this pandemic, it's considered one of the safest ways to travel by allowing you to limit your contact with others, not to mention this gives you the greatest flexibility to change your plans as needed. How about a road trip?
If you decided to travel by land, keep in mind you have to comply with some legal requirements such as proving your identity and providing documents that confirm ownership of the vehicle you're driving.
You can request the permit online or at the border. If you're a Mexican citizen, you can also go to your local consulate and get one there.
To learn more about driving into Mexico, you can read here.
Air Travel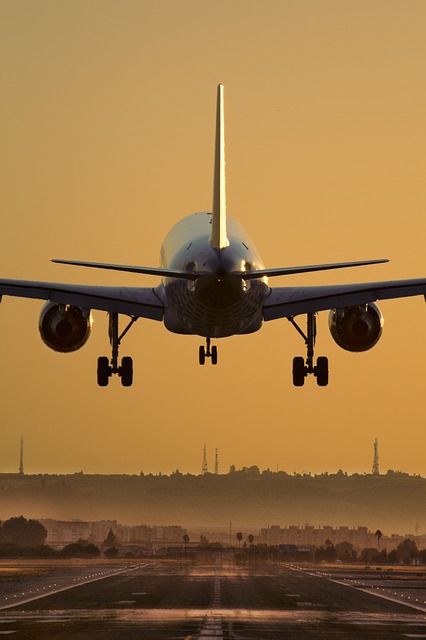 Now, if you don't want to risk it or want to avoid the inconveniences of land travel, your only option is flying. But is flying safe? After all, you will be trapped inside a plane with other travelers.
The truth is, according to scientific studies, flying is no more dangerous than other scenarios in which people may become infected. Major commercial planes have ventilation systems with high-quality HEPA filters that remove up to 99.97% of airborne particles, including COVID-19. That's why airplanes have a low record of infectious diseases.
Wearing face masks and practicing social distancing further decrease the probability of becoming infected. However, the risk is always there.
The main problem about flying is not being inside a plane with strangers, but the boarding and disembarking processes. That's why many people prefer driving to flying.
Will I Be Able to Return to the U.S.?
Absolutely! American citizens and green card holders can enter the U.S. by land or air. President Trump intended to change this back in August, but nothing happened.
The final decision rests with the CBP agent, but you shouldn't have problems when coming back. Just make sure your papers are in order, and you're good to go!
A Few Recommendations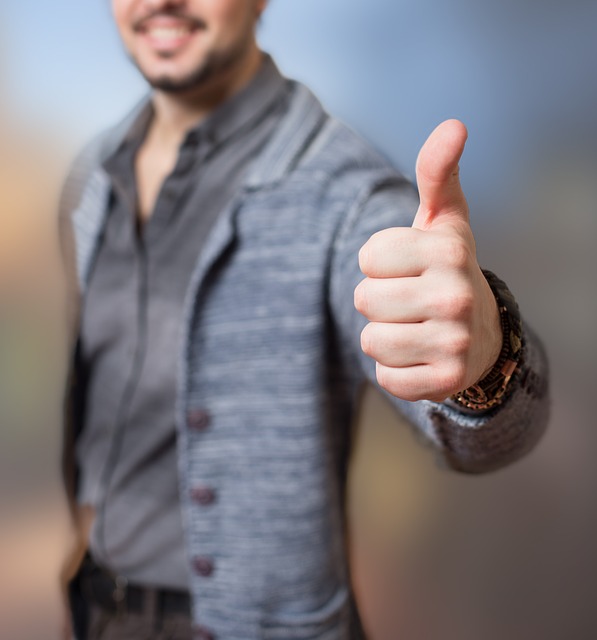 Whether you drive or fly, you should consider a few things.
For starters, you should probably reconsider your trip if you're over 60 or suffer from a chronic disease such as diabetes or hypertension. Experts agree that those with weak immune systems are at a higher risk of catching the virus. See your doctor if this applies to you.
If you've made up your mind, good. The next step is planning your trip. If flying, you will have to be more flexible than ever. Keep in mind that airlines cancel or reschedule flights as necessary, although the situation is not as bad as it was a few months ago. You may not be entitled to financial compensation, but you still have rights. Do some research beforehand. I also recommend you buy round-trip flights. This way you will likely face fewer problems if an immigration officer asks you about your return.
When it comes to lodging, only book hotels that allow you to pay upon arrival. Many sites like Expedia, Booking, and Hotels.com allow you to do this. It's always easier to reschedule a hotel reservation than rescheduling a flight.
If renting a car, also look for agencies that allow you to pay later. If you have to pay upfront, read the fine print and only choose those that have flexible cancellation/reschedule policies.
Last but not least, make sure to buy travel insurance. Not all insurance companies cover COVID-19 related issues, so make sure the one you choose does. World Nomads is an excellent option.
To find the best flight deals, click here.
To find the best hotel deals, click here.
To rent a car, click here.
To book a tour, click here.
To buy travel insurance, click here.

Should I Travel to Mexico Then?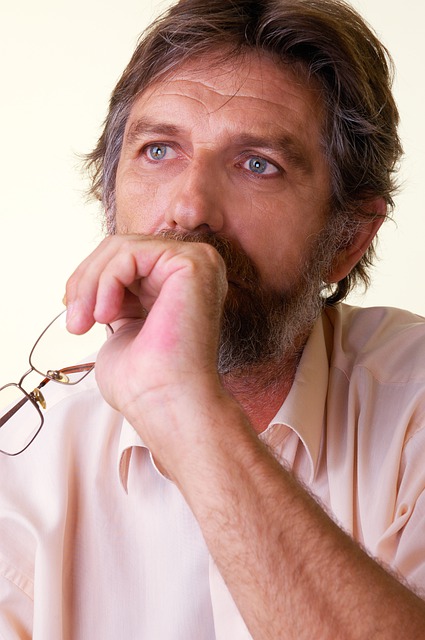 The U.S. government periodically updates a travel advisory list warning its citizens about traveling abroad. During the first months of the pandemic, all of Mexico was in red. However, a few months ago, the U.S. government updated its list and now considers other factors such as crime, the way it did before the pandemic began.
If you have never been to Mexico, you may be hesitant about visiting for the first time due to what you hear on the news or see online. The bad press hasn't helped us much. I hope you give it a try sometime and then decide for yourself. You can read more in-depth about this topic here.
Focusing on COVID-19 alone, should you travel to Mexico now? Is it ethical? Should we run such a risk? Is it a good idea to travel amid a pandemic? I'm no one to judge, and I will not tell you whether you should do it or not. Ultimately, it's a personal decision.
I just encourage you to weigh the pros and cons. Do your research and make an informed decision. The virus is still there and will be for a long time. We might as well get used to living with it.
If you decide to travel, take all the necessary precautions not only before your trip but afterward. It's probably a good idea to get tested upon your return and not see anyone for a few days.
Let's not panic and live with fear. Just be cautious and judicious. This may not be the best time to travel, but who knows when we will be able to travel as we did before?
Final Thoughts
Now you know that Americans can travel to Mexico. That's why you have seen photos and videos of them in Cabo, Puerto Vallarta, and Cancun during the pandemic.
The Mexico-U.S. border has been closed for non-essential travel since March, but those restrictions don't apply to air travel.
As an American, you shouldn't worry about coming back. You can do so either by land or air.
Remember we're living in a rapidly evolving situation, and our plans might change due to restrictions imposed by the government.
Planning is key more than ever. Therefore, plan ahead and be flexible.
Well, that's it for today. I hope you found this useful. Let me know your impressions or questions in the comments section below. Bon voyage!
Book your trip now!
Book your flight
The first thing you have to do is find cheap flights. But where do you find those? There are many search engines, but the one I highly recommend is Skyscanner. Here you can compare fares from all over the world and pick the one that suits you best.
Book your accommodation
The next thing you have to do is secure your lodging. Whether you prefer a hostel, a guesthouse, a B&B, or a hotel, you can find them all on Booking. You can find lodging of all kinds ranging from cheap to expensive and somewhere in between. Many people have scored good deals using it.
Another popular option is Hostelworld. This website focuses on hostels as opposed to hotels.
Book a tour
In some places, you might want to hire a tour. Not all places are equally accessible to visit by oneself. It helps enormously when you visit with a local guide who can show you around and answer any questions you might have…all in your native language. My to-go place is Viator as they offer tours of all kinds and have a presence all over the world.
Rent a car
Public transportation is usually cheaper than renting a car, but it's sometimes more complicated and time-consuming. That's a reality. In some cases, it's more convenient to rent a car. My recommendation is Rentalcars.com. Here you can compare rates and choose the one that fits you best.
Book your bus tickets
You can save money by booking bus tickets online. My favorite site to do this is Busbud.
Get travel insurance
Never travel without a travel insurance policy, especially during these days! Travel insurance can save your life. My recommendations are World Nomads and Insured Nomads. Both companies cover COVID-19 related incidents, which is crucial these days.
More resources
Just click on the "Plan your trip" tab at the top of this page, and you will find more resources like getting Mexican insurance for your foreign car, buying travel accessories, and learning Spanish. And, of course, don't forget to check back often to read about more tips on Mexico travel.