Many of us have heard horror stories about timeshares. Although they are highly attractive to some, many others prefer to stay away from them. They're everywhere, no matter where you turn, you will find them. Of course, Mexico is no exception. However, have you ever asked yourself this question: "Are timeshares a scam in Mexico?"
Chances are you have never heard about them. What are timeshares anyway? How do they work? Are they worth it? What should we be aware of? Do we really benefit from them? What rights do we have? What if we change our minds? And most importantly, are they a scam? Let's answer these critical questions. By the end of this post, you should have a better idea about timeshares.
What Are Timeshares?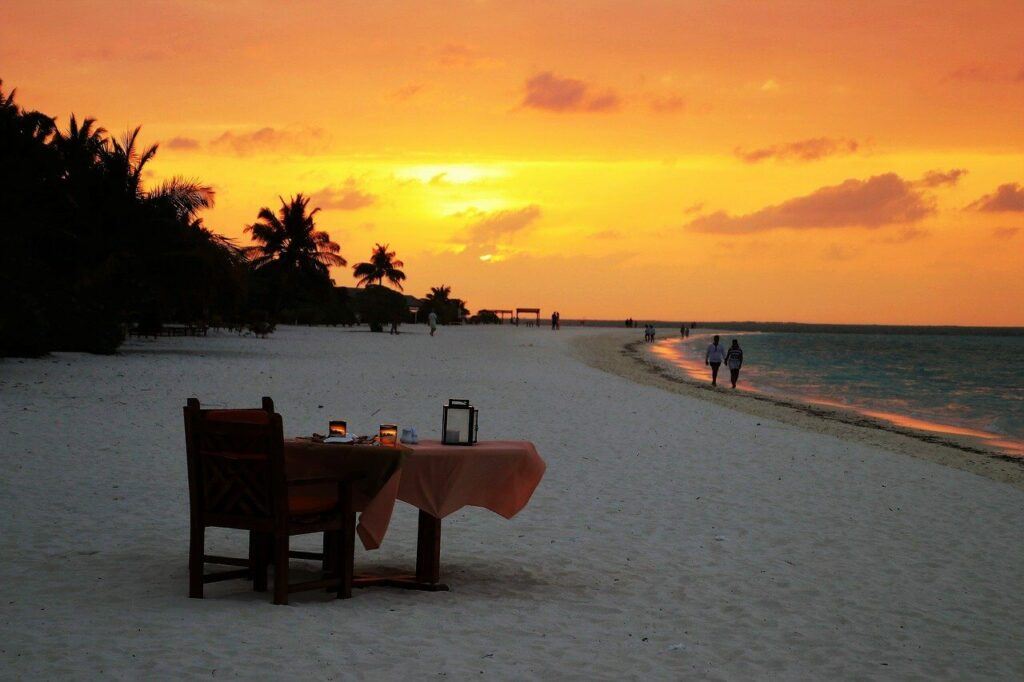 Let's start with the definition. According to financial expert Dave Ramsey, a timeshare is "a vacation property arrangement that lets you share the property cost with others to guarantee time at the property." In other words, you secure a property by leasing it, usually a condo, at a lower cost by sharing your time or rights to it with others. However, you are never the real owner of such property.
There are several types of timeshares. They're usually tied to 10, 15, or 30-year contracts, although some of them last for a lifetime and can even be resold or inherited.
It all sounds good, but in practice, it's not that simple. Let's explain how they work.
How Do Timeshares Work?
Timeshares are usually located in resorts or villas. Many of them are located right next to the beach. You can normally use them for one or two weeks per year. Some timeshares can only be used during fixed weeks, while others have floating (flexible) weeks that grant you access on the desired date provided you book well in advance. However, even flexible weeks have their limitations. They rarely include the week before Easter or the dates around Christmas and New Year's.
Many timeshares are members of RCI (Resorts Condominium International). If that's your case, you also have access to other resorts around the world. You would only need to pay the difference if applicable. Keep in mind a timeshare in a small town won't probably cost the same as one in Cancún, Cabo, or Miami.
How Much Do Timeshares Cost?
Let's talk about money now. How much do they cost? I know many of you must be curious by now. Well, the answer is: it varies.  Prices vary depending on several factors like the type of ownership you selected and the duration of your contract. To top it all off, resorts don't disclose their prices openly. You will have to contact an agent if you're really interested in acquiring one.
To give you an idea, the cheapest timeshare costs between $13,000 and $15,000. The more benefits you get, the more you have to pay. That's why all timeshares offer financing.
But that's not all. In addition to the initial investment, you have to pay a yearly maintenance fee. This fee runs between $500 and $800. The worst part is you still have to pay the fee whether you use the timeshare or not. A few timeshares state you only have to pay every five years or so in case you haven't used them, but they're a minority.
Where Are Timeshares Located?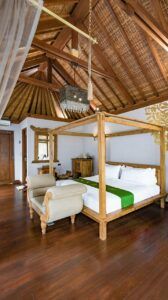 Mexico comes second on the list with most timeshares all over the world. It's only surpassed by the U.S. Most timeshares are located in beach destinations, which are coincidentally some of the most visited destinations in Mexico.
The main tourist destinations in this category are:
Cancún, Riviera Maya, and Playa del Carmen
Puerto Vallarta
Los Cabos
Mazatlán
Acapulco
Ixtapa
Most timeshare owners are either American or Canadian, although there are people of other nationalities. Timeshares have grown steadily since their debut in 1974.
Benefits of Timeshares
As we mentioned above, many people flee from timeshares. However, not all is bad. Below are some benefits worth mentioning:
Guaranteed vacations under certain limitations.
Value can be greater than booking traditional vacations.
Top-notch facilities.
Access to a large network of resorts all over the world.
You can rent them out if you're not planning to use them.
You have more privacy.
Your family and/or friends can use them for free.
Drawbacks of Timeshares
Unfortunately, there are many drawbacks you should consider carefully. Some of them are:
You are never the owner.
High initial investment.
In most cases, you still have to pay the yearly maintenance fee even if you don't use them. This fee usually increases every year.
They lose value quickly.
They're hard to sell especially during these times. Some can't even be sold.
You're tied to long contracts that are hard to get out of.
Date restrictions in many cases.
They're usually located in remote areas.
You have to buy your groceries and cook or hire somebody to do it.
Scams Regarding Timeshares
For years, there have been numerous scams involving timeshares. In 2019, six people were indicted in a timeshare telemarketing scam. These people would make unsolicited phone calls to owners of timeshare properties to entice them to sell. They claimed they had interested buyers and charged money to "speed up" the sales process. On top of that, the sellers had to wire transfers to cover "closing costs".
Needless to say, it was all a scam. There were no buyers and the sales never took place. Instead, the timeshare owners were scammed out of at least $10,000,000.
Similar events have happened in other years, where fake agents contact timeshare owners interested in selling and end up scamming them out of their money.
To be fair, it's not always about scammers. Sometimes it has to do with buyers not reading or understanding what they're signing.
A Few Recommendations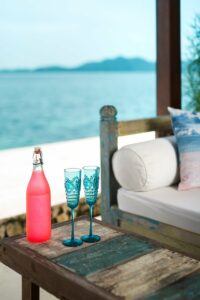 Timeshare sellers are usually found at airports and hotels. If someone approaches you in those places and invites you to a "presentation" or breakfast/brunch, 99% of the time it's about timeshares. They just tell you it's necessary to have two international credit cards. They avoid using the term "timeshare" but please, don't fall for it. Just say no unless you're willing to spend four hours at a boring sales pitch.
If you end up going and decide to buy one, there are several steps you can take to avoid falling for a scam:
If buying from a developer, make sure they're registered with RCI or some other reputable organization. Also, check reviews on sites like Tripadvisor and the BBB (Better Business Bureau).
Make sure everything is in writing. It doesn't matter what the agent said. If it's not in writing, it doesn't count.
Never sign anything that is not in your native language.
Read the entire contract thoroughly, particularly the fine print.
Make sure you understand all the terms and conditions.
Don't let the agent pressure you to sign anything.
Don't provide any personal or financial information unless you're definitely buying.
Keep records of everything.
Now, let's say you bought one but then changed your mind. Not everything is lost. Under Mexican law, buyers have five business days to cancel the contract without a penalty. Always request cancellation in writing. If the company refuses to honor your request, contact PROFECO (Mexico's consumer protection agency) and file a claim. You should receive your refund within fifteen business days.
You don't have to buy a timeshare from a developer/company, though. You can buy it from a private party at a lower price. You can find such listings on sites like eBay and Craigslist. If you don't trust those sites, you can try specialized sites like TUGBBS or RedWeek. They're not free, but they're safer. Make sure to research diligently before buying anything.
If you own one and want to sell it, NEVER give anyone any money in advance, no matter what they tell you. Never trust anyone who claims to have interested buyers. Don't cave in to pressure. Scammers are con artists. Beware of them.
Final Thoughts
Timeshares have become increasingly popular in the last decades. They allow you to stay at top-notch resorts in Mexico and most cases, all over the world. No wonder they're widely popular among frequent travelers and luxury lovers.
There are many pros and cons to consider. Even though timeshares provide several benefits, they're costly to acquire and maintain. Furthermore, it can be hard to get out of the contract. The future is unpredictable, and we may face financial difficulties to meet our obligations later on.
If you do the math, they may not be that cost-effective. In fact, they might be around the same price or more than what you would pay if you stayed at a hotel. Personally, I'm not a fan of them.
There have been many scams involving timeshares. Other times, it has had to do with ignorance of the terms and conditions of the contract. It's essential to exercise caution when buying or selling.
So, in answer to the question, "Are timeshares a scam in Mexico?", the answer is not necessarily, at least not for the most part. Are they a good option? Should you get one? That's a different matter. It's up to you.
What about you? Have you ever owned a timeshare? How did it go? Do you recommend it? Let me know in the comments section below. See you soon!
Book your trip now!
Book your flight
The first thing you have to do is find cheap flights. But where do you find those? There are many search engines, but the one I highly recommend is Skyscanner. Here you can compare fares from all over the world and pick the one that suits you best.
Book your accommodation
The next thing you have to do is secure your lodging. Whether you prefer a hostel, a guesthouse, a B&B, or a hotel, you can find them all on Booking. You can find lodging of all kinds ranging from cheap to expensive and somewhere in between. Many people have scored good deals using it.
Another popular option is Hostelworld. This website focuses on hostels as opposed to hotels.
Book a tour
In some places, you might want to hire a tour. Not all places are equally accessible to visit by oneself. It helps enormously when you visit with a local guide who can show you around and answer any questions you might have…all in your native language. My to-go place is Viator as they offer tours of all kinds and have a presence all over the world.
Rent a car
Public transportation is usually cheaper than renting a car, but it's sometimes more complicated and time-consuming. That's a reality. In some cases, it's more convenient to rent a car. My recommendation is Rentalcars.com. Here you can compare rates and choose the one that fits you best.
Book your bus tickets
You can save money by booking bus tickets online. My favorite site to do this is Busbud.
Get travel insurance
Never travel without a travel insurance policy, especially during these days! Travel insurance can save your life. My recommendations are World Nomads and Insured Nomads. Both companies cover COVID-19 related incidents, which is crucial these days.
More resources
Just click on the "Plan your trip" tab at the top of this page, and you will find more resources like getting Mexican insurance for your foreign car, buying travel accessories, and learning Spanish. And, of course, don't forget to check back often to read about more tips on Mexico travel.