There are two worlds: one before and one after the current pandemic. Travel after coronavirus is no exception. Many people are eager to travel again despite the fear and uncertainty that permeate the air.
Several cities and countries around the world are easing their lockdowns due to internal and external pressure from different segments of society. The impact of the pandemic on the economy has been disastrous, especially on tourism.
When will we be able to travel again? What are our options? What changes will there be? Let's see what some experts have to say.
New Rules
Earlier this week, TUI Group, the world's largest tourism company, announced new rules that will change the way we vacation in the upcoming months once we go "back to normal".
For starters, as painful as it is, we need to understand we won't be able to travel normally until there is a vaccine against the virus. A lot has been said on the subject, but most experts agree that we won't have a vaccine until next year.
Changes will be a reality. The main points mentioned were:
Cruises
Flights
Hotels
Destinations
Cruises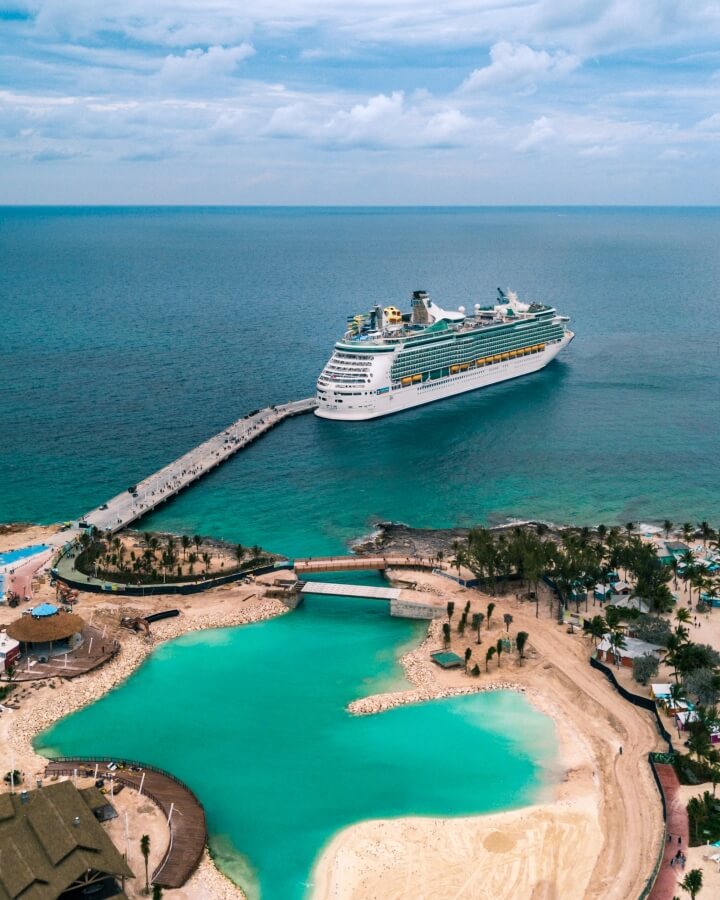 Cruises have been one of the most affected means of transportation. They have been put on hold for several weeks now and are not expected to resume at least until mid-June.
What changes are expected to take place once cruises start operating again?
To begin with, boarding will be a little more complicated. We will have to get used to health questionnaires, temperature scannings, and boarding will be in stages, making the process slower.
Occupancy will be reduced to allow social distancing.
Communication between cruise ships and ports will be of the essence to follow up on any new cases detected.
Seating in theaters will be limited. Occupancy will be reduced in spas and gyms. There will be no self-service buffets.
Surfaces will be cleaned every 30 minutes, and there will be more health personnel on board.
Carnival Cruise, for instance, went as far as to deny boarding to people over 70 unless they had a clearance letter from their physician.
Flights
Flights will be no different. If checking in was already a pain in the neck, get ready for what is to come.
Since social distancing seems to be the new norm, airports will have to step up their game. It is expected that boarding passes will be digital to avoid physical contact as much as possible. There will be temperature scanning areas, and more staff will be needed on site.
Air crafts will be equipped with filtration systems to improve the airflow.
Travelers will be required to wear face masks, and boarding will be in small groups to avoid crowds before boarding and onboard.
Airlines will have to reduce their occupancy. Fares will most likely go up as a result.
There will be more shuttle buses upon disembarking. Social distancing at airport conveyor belts will be enforced, and passport checkpoints will be stricter.
Hotels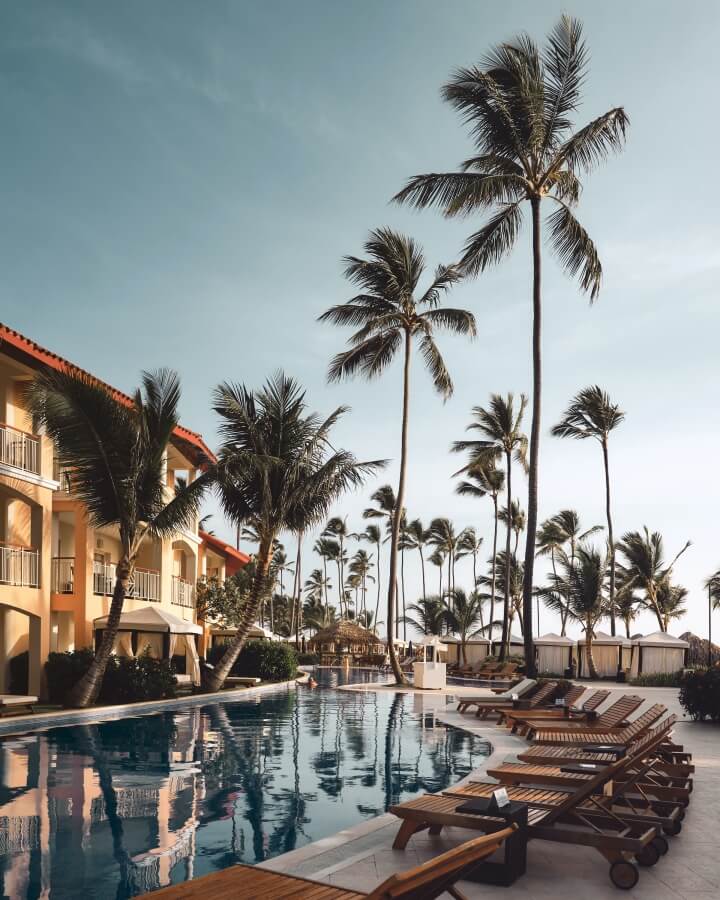 Hotels will be required to keep higher hygiene standards, including more frequent cleaning, installation of disinfection points, and training their staff in this regard.
All shows will be outside, and nightclubs will be closed.
Restaurants will have to reduce their occupancy by allowing fewer people and keeping safe distances between tables. No self-service buffets will be allowed.
Regarding activities, team activities will be discouraged. Instead, individual activities will be promoted by increasing their frequency and reducing the number of participants.
Spas will have to reduce their occupancy, and saunas will be closed.
Changes at Destinations
Private transfers will be encouraged upon arrival, and hygiene measures will be stricter.
Outdoor activities will also be encouraged, although with smaller groups and private tours.
Digital services will be promoted to avoid physical contact as much as possible. Social distancing and hygiene measures will be enforced.
Domestic Travel vs International Travel
Although many countries are slowly starting to lift their lockdowns, that doesn't mean we will be able to travel internationally as we used to do before the pandemic.
Take Europe for example. The members of the European Union have discussed the possibility of allowing travel between their members during the summer. However, for international tourists, travel to Europe will not likely happen until September. The current ban is set to expire on June 15, but it's too early to tell if it won't be extended.
The U.S. was expected to reopen its borders with Canada and Mexico on May 21, but the governments of both countries said they would like to extend the travel ban.
In the meantime, it seems travelers will be restricted to domestic travel. Road trips will be the only option for many people. International travel will have to wait.
New Challenges
We are facing an unprecedented crisis. The world came to a sudden stop. We realized that we needed to slow down. The planet was suffering, and something like this had to happen sooner or later.
As the world starts to open up, we will have to change our mindset. We shouldn't go back to normal because that normalcy was the problem in the first place. We need to come out as new people. If we didn't learn anything, it all happened in vain.
We will have to learn new ways to travel and adapt ourselves. Tourism has to be responsible and sustainable. It's our last chance to commit to saving our planet. If we don't do anything now, travel won't be possible in the future, not to mention the disastrous effects we would all have to suffer.
Many people claim this is a hoax, and that we can't live with fear all the time. Living with fear is not the answer, but going to the other extreme is even worse. We have to be cautious from now on. Better safe than sorry.
Conclusion
We will have to get familiar with changes in travel until we get a vaccine. We will have to be patient. Check-ins at airports will take more time. There will be restrictions everywhere we go: hotels, restaurants, museums, parks, etc.
A lot of people are eager to travel, but we have to take it one step at a time. If we're not careful, we will just complicate things.
Many of us have had to postpone our plans. We don't know yet when we will be able to travel normally again. Some people will resume their travel plans as soon as possible, while others will wait.
The economic impact will play a major role. Many people are unemployed and can't afford to travel. The travel industry will have to look for ways to overcome this and many other challenges.
Don't live with fear. Just be cautious. We will be able to travel again. See you soon!
Book your trip now!
Book your flight
The first thing you have to do is find cheap flights. But where do you find those? There are many search engines, but the one I highly recommend is Skyscanner. Here you can compare fares from all over the world and pick the one that suits you best.
Book your accommodation
The next thing you have to do is secure your lodging. Whether you prefer a hostel, a guesthouse, a B&B, or a hotel, you can find them all on Booking. You can find lodging of all kinds ranging from cheap to expensive and somewhere in between. Many people have scored good deals using it.
Another popular option is Hostelworld. This website focuses on hostels as opposed to hotels.
Book a tour
In some places, you might want to hire a tour. Not all places are equally accessible to visit by oneself. It helps enormously when you visit with a local guide who can show you around and answer any questions you might have…all in your native language. My to-go place is Viator as they offer tours of all kinds and have a presence all over the world.
Rent a car
Public transportation is usually cheaper than renting a car, but it's sometimes more complicated and time-consuming. That's a reality. In some cases, it's more convenient to rent a car. My recommendation is Rentalcars.com. Here you can compare rates and choose the one that fits you best.
Book your bus tickets
You can save money by booking bus tickets online. My favorite site to do this is Busbud.
Get travel insurance
Never travel without a travel insurance policy, especially during these days! Travel insurance can save your life. My recommendations are World Nomads and Insured Nomads. Both companies cover COVID-19 related incidents, which is crucial these days.
More resources
Just click on the "Plan your trip" tab at the top of this page, and you will find more resources like getting Mexican insurance for your foreign car, buying travel accessories, and learning Spanish. And, of course, don't forget to check back often to read about more tips on Mexico travel.