Updated 2022
If you had never considered visiting Mexico, chances are you didn't even know it existed. Well, maybe I'm exaggerating a bit, especially nowadays that the whole world is connected through the Internet. How to travel to Mexico, though? That's a good question and we've got you covered. After all, this is one of the most important things you need to know before starting planning your next vacation in this Latin American country. So let's start!
By Air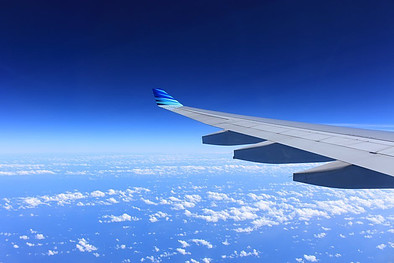 If you're coming from afar, this will most likely be your first option. Air travel is fast, safe and convenient for most. It used to be a privilege for the upper classes in the past, but this has changed in the last few years. There is more competition than ever before which increases the market offer and makes flights more affordable. Mexico is no exception.
Currently, the major Mexican airlines are:
All of the above airlines have flights within Mexico and they also cover a lot of American destinations. Aeromexico is by far the largest of the four, offering flights to/from several countries in Central America, South America, Europe, and Asia. You can check the complete list here: https://flights.aeromexico.com/en-mx/ .
If you live in the U.S., chances are you can choose between any of the four airlines. If you're traveling on a budget, consider flying Interjet or Viva Aerobus. The latter is the Mexican number #1 low-cost airline par excellence.
The good news for our American friends is that flights between Mexico and the U.S. are frequent and numerous. Besides the four airlines mentioned above, other options include:
United Airlines
American Airlines
Delta Airlines
Southwest Airlines
JetBlue
A few months ago there were some reports of Interjet canceling or delaying their flights. It seemed they were facing some financial problems which led to their being short-staffed. This scared many people and prevented them from flying this airline. However, everything is apparently back to normal.
For those coming from other countries, you might have to take a connecting flight in the U.S. If that's the case, you might also need a valid American visa in addition to your passport. Make sure to check the U.S. Immigration website to see if this applies to you. Avoid unpleasant surprises.
By Land
If time is no issue, those living in the U.S. might consider driving their own car into Mexico. You will have to get a temporary import permit and leave a deposit at Banjercito (a government bank). Requirements may vary depending on your vehicle type and model, so make sure to do your research. You will also have to get liability insurance for your vehicle unless your American carrier covers you abroad. You can check this directly with your insurance carrier.
Not many car rental companies, if any, will allow you to cross the border on one of their rental cars. If you're considering renting a car, you should do it in Mexico instead. There are many options available. Just beware of scammers and always rent from a reputable company.
Another option you could consider is traveling by bus. There are several American bus companies like Greyhound and Omnibus de Mexico that offer rides between the U.S. and Mexico. It's cheaper than a flight, but it's time-consuming and tiring. Depending on your origin and destination, you might be looking at a 20-hour+ ride. Distances in Mexico might be long especially for European travelers.
Whether you drive or take a bus, it's always a good idea to make a budget. If you drive, make sure to include gas, tolls, and insurance. It may still be cheaper than flying, but it has its obvious drawbacks. Just do what is more convenient for you.
By Train
Currently, there is only one passenger train that connects the Mexican cities of Chihuahua City and Los Mochis. It's named El Chepe (not to be confused with a famous drug lord). If you go to Chihuahua, you should take it, especially during wintertime. Other than that, there are no other trains that transport people within Mexico or out of it.
By Sea
Not too long ago, sea travel was the main mode of international travel. But these trips could take weeks or even months! Can you imagine that? It doesn't seem too appealing now compared to the convenience of air travel. However, it is still possible to travel to Mexico by sea. The most popular kind of this mode of transportation is cruise ships. Have you ever heard of Carnival or Royal Caribbean? Well, that's one way of traveling by sea. I have never done it myself, but as far as I know, it can be quite costly. It also depends on the class of ticket you buy. So, if you're traveling on a budget, this might not be a convenient option for you.
I tried to look online for other options aside from cruises, but I did not find too much information. It seems there are some ferries too, but most of them operate short distances within Mexico. There is only one I found that connects Chetumal and an island in Belize.
I don't think I would opt for sea travel. These trips tend to be long and tedious and even though there are plenty of activities to do onboard, I don't have too much time to dispose of. Well, I don't at least now. Aside from that, I have always been scared of hurricanes or being stranded somewhere in the ocean. But that's just me. Traveling by sea might be something you would like to try, and if that's the case, you should go for it.
Conclusion
As you can see, there are many travel options at your disposal. You may be more of a backpacker and prefer to travel cheaply or you may prefer comfort over everything else and be willing to spend more. After all, it's your vacation. There's nothing wrong with either one. You have to analyze what is more important to you: money, time, convenience, etc. There is nothing set in stone. Who says that you have to do x or y thing? You can even combine some of the modes of transportation mentioned above. At the end of the day, everything you do adds up to your experience as a traveler. What really matters is that you travel, that you get out of your comfort zone. See you soon!
Book your trip now!
Book your flight
The first thing you have to do is find cheap flights. But where do you find those? There are many search engines, but the one I highly recommend is Skyscanner. Here you can compare fares from all over the world and pick the one that suits you best.
Book your accommodation
The next thing you have to do is secure your lodging. Whether you prefer a hostel, a guesthouse, a B&B, or a hotel, you can find them all on Booking. You can find lodging of all kinds ranging from cheap to expensive and somewhere in between. Many people have scored good deals using it.
Another popular option is Hostelworld. This website focuses on hostels as opposed to hotels.
Book a tour
In some places, you might want to hire a tour. Not all places are equally accessible to visit by oneself. It helps enormously when you visit with a local guide who can show you around and answer any questions you might have…all in your native language. My to-go place is Viator as they offer tours of all kinds and have a presence all over the world.
Rent a car
Public transportation is usually cheaper than renting a car, but it's sometimes more complicated and time-consuming. That's a reality. In some cases, it's more convenient to rent a car. My recommendation is Rentalcars.com. Here you can compare rates and choose the one that fits you best.
Book your bus tickets
You can save money by booking bus tickets online. My favorite site to do this is Busbud.
Get travel insurance
Never travel without a travel insurance policy, especially during these days! Travel insurance can save your life. My recommendations are World Nomads and Insured Nomads. Both companies cover COVID-19 related incidents, which is crucial these days.
More resources
Just click on the "Plan your trip" tab at the top of this page, and you will find more resources like getting Mexican insurance for your foreign car, buying travel accessories, and learning Spanish. And, of course, don't forget to check back often to read about more tips on Mexico travel.