Trains have disappeared in Mexico for the most part, but that does not mean there aren't any left. One example is the Chepe train in the northwestern part of the country. Over the years, many travelers have started to include this on their radar. However, when you look it up, you will probably find a lot of conflicting – and confusing – information, leaving you frustrated.
If you would like to know more about this train but don't know how to start planning your trip, don't worry. You've come to the right place. Today we will tell you everything you need to know about the Chepe train and Copper Canyon. Let's get started!
---
Table of Contents
---
What's the Fuss About the Chepe Train?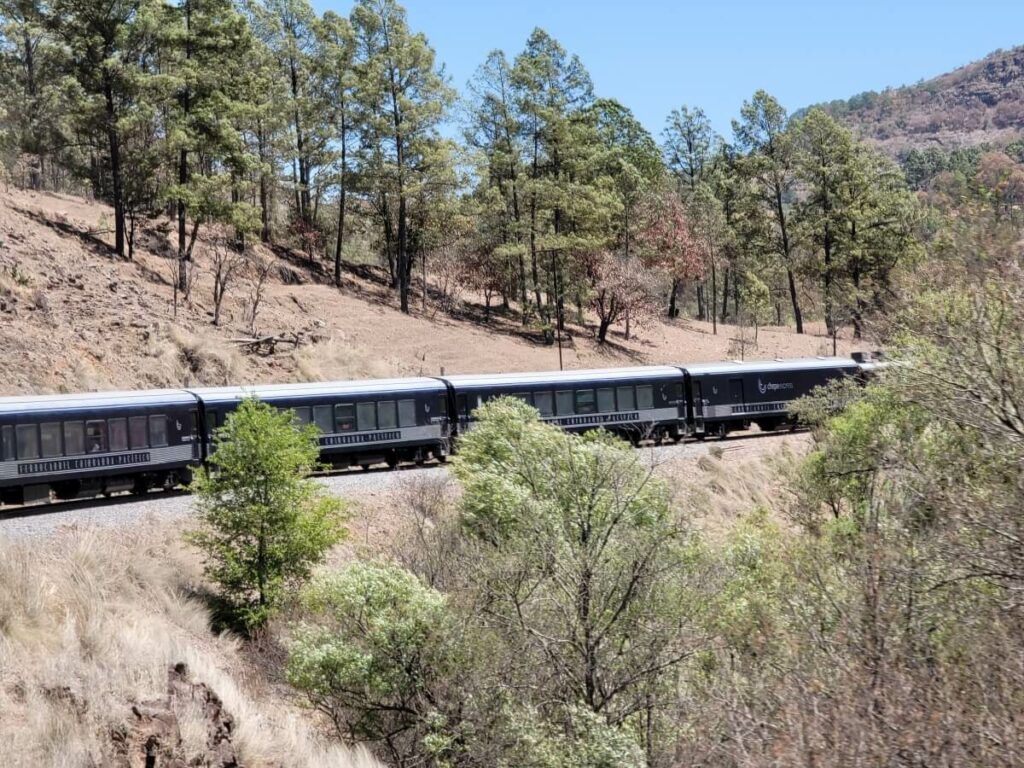 Well, for starters, let's talk about the Chepe. What is it? Well, it turns out it is the only passenger train in Mexico still in operation. Wait, but there isn't a train in Guadalajara called Tequila Express? Yes, there is, but it's a tourist attraction and the distance covered is too short, so we don't really consider it a passenger train.
On the other hand, the Chepe is a real train for travelers. Its name comes from the first sounds of the destinations it connects CH (Chihuahua) – PE (Pacific). It started operation in 1961 and is currently managed by the private company Ferromex.
The train covers a distance of 673 km (418 miles) and passes through 86 tunnels and 37 bridges. On the way, you will see rivers, lagoons, and mountains and notice the gradual change from the desert into the forest. It is one of the most popular ways to visit Copper Canyon.
---
What About Copper Canyon?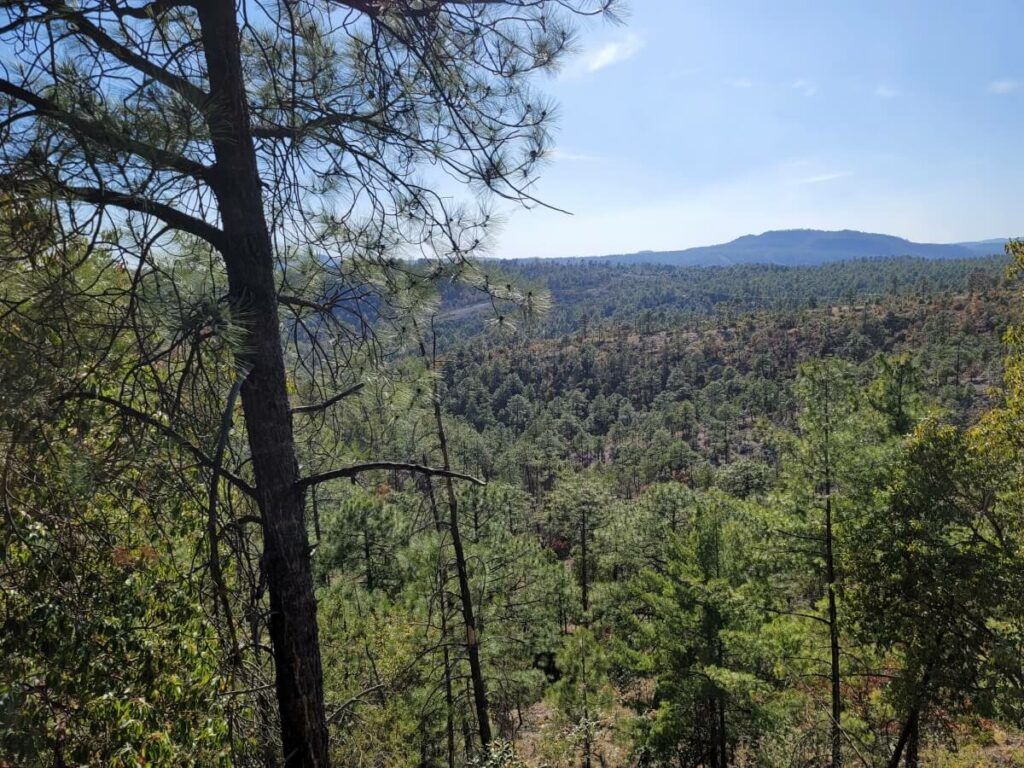 The U.S. has the Grand Canyon, but Mexico has the Copper Canyon (Barrancas del Cobre in Spanish). It is a group of six canyons in northwestern Mexico that covers an area of 65,000 sq. km. (25,000 sq. miles), making it four times larger than the Grand Canyon in Arizona.
It is home to numerous species of pine and oak trees, birds, bears, and even jaguars. It is one of the most diverse ecosystems in Mexico.
Copper Canyon is also home to the Rarámuri or Tarahumara, as they are better known. They represent one of the last indigenous groups in Mexico and are famous for running long distances either barefoot or with minimal supportive shoes. They are also famous for their colorful handicrafts that include baskets and clothing.
Copper Canyon is located in the Sierra Tarahumara, and all throughout it, you will find small towns and villages that will charm everyone.
---
Chepe Regional vs Chepe Express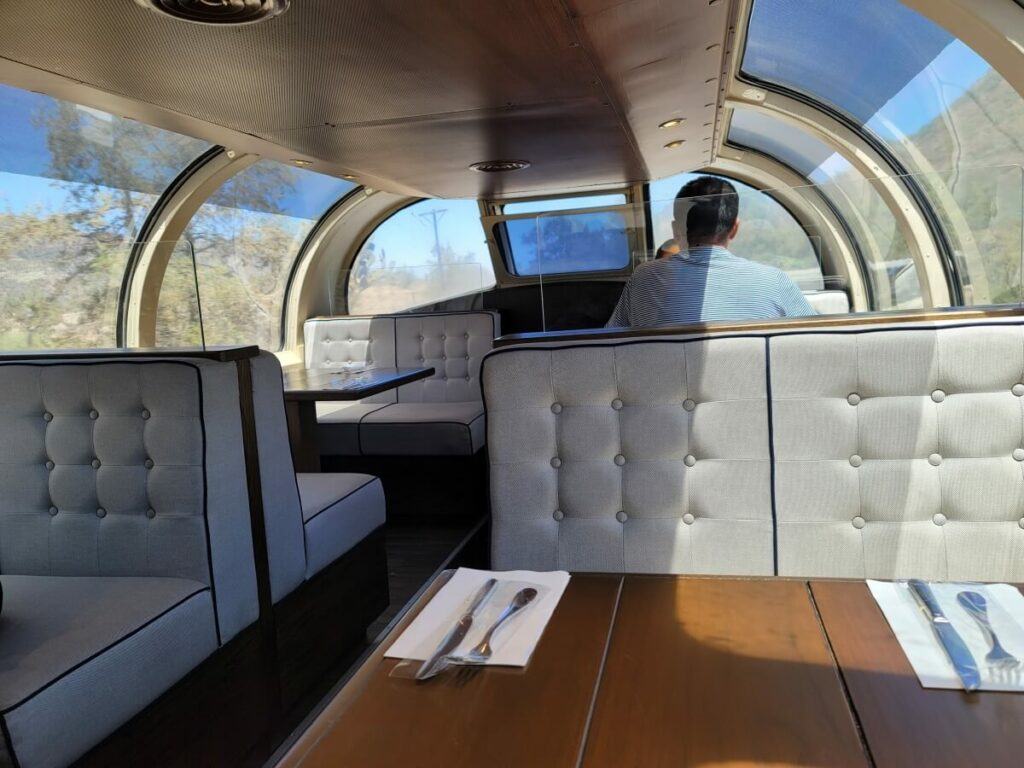 Before starting planning the trip aboard the Chepe, it's important to understand the difference between the two existing trains: Chepe Regional and Chepe Express. Chepe Regional is the traditional train that has been in operation since 1961 and is used mainly by locals. On the contrary, Chepe Express is a luxury train catering to different types of tourists.
Chepe Express offers three categories:
First Class
Business Class
Tourist Class
While Chepe Express has a couple of restaurants and a bar, Chepe Regional only offers snacks. Chepe Express also has more spacious and comfortable seats than Chepe Regional, but other than that, they both serve the same purpose of moving through Copper Canyon.
---
Chepe Stops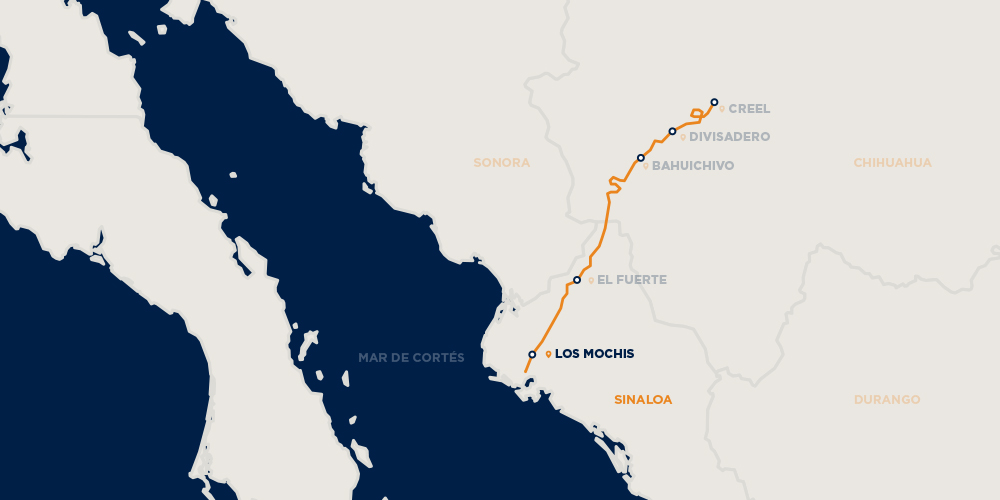 Chepe Regional covers a larger area than Chepe Express. It connects the cities of Los Mochis, Sinaloa to Chihuahua City, Chihuahua. There are 16 stops in total along this route:
Los Mochis
Sufragio
El Fuerte
Loreto
Témoris
Bahuichivo
Cuiteco
San Rafael
Posada Barrancas
Divisadero
Pitorreal
Creel
San Juanito
La Junta
Cuahtémoc
Chihuahua
Meanwhile, Chepe Express only has 5 stops:
Los Mochis
El Fuerte
Bahuichivo
Divisadero
Creel
---
Chepe Schedule
The Chepe train runs daily, but it alternates directions every day. In the case of Chepe Regional, it departs from Chihuahua City on Wednesdays and Saturdays and from Los Mochis, on Thursdays and Sundays. It leaves at 6 a.m from either direction. The whole trip takes between 15 and 16 hours.
Chepe Express runs Los Mochis-Creel on Mondays, Wednesdays, and Fridays and Creel-Los Mochis on Tuesdays, Thursdays, and Sundays. In both cases, the train leaves at 8 a.m., and the whole trip takes around 9 hours.
During the low season, the Chepe train does not operate on Wednesdays, Thursdays, and Saturdays. To be on the safe side, you can check the full calendar here.
---
How to Get Chepe Tickets
There are four ways to get Chepe Express tickets:
Online at https://chepe.mx/
By phone at 800-122-4373 (Mexican toll-free number)
By email at chepe@ferromex.mx
Directly at the Chihuahua, Creel, and Los Mochis stations
You can book your tickets up to a year in advance.
However, to buy Chepe Regional tickets, you can only do so by phone or at the train station. Not too long ago, it was possible to pay for the tickets on board, but they changed that since the pandemic started.
---
Chepe Ticket Prices
This will vary widely depending on the class you select, the distance, and whether you get a one-way or round ticket. On average, a Chepe Regional one-way ticket costs between 600 and 3,600 pesos ($35-$180), while a Chepe Express one-way ticket can cost as much as 3,900 pesos ($195).
To get more detailed information about the prices for each destination, you can check out this link.
---
Chepe Restrictions
There are no restrictions for anyone taking the Chepe Regional between Chihuahua and Creel. However, if you plan to travel from Creel to Los Mochis or any middle point between them, you will need a Chepe Express ticket that covers a longer distance than your Chepe Regional ticket.
For example, you can't travel onboard Chepe Express from Divisadero to Los Mochis if you only rode Chepe Regional from Creel to Divisadero. You can ride both Chepe Express and Chepe Regional, but remember the part of your trip onboard Chepe Express has to be longer.
No food or animals are allowed on board.
Only cash payments are accepted on board.
Regarding baggage, only one 25-kg (55-lb) suitcase and one carry-on are allowed per person.
---
Where Do You Take the Chepe?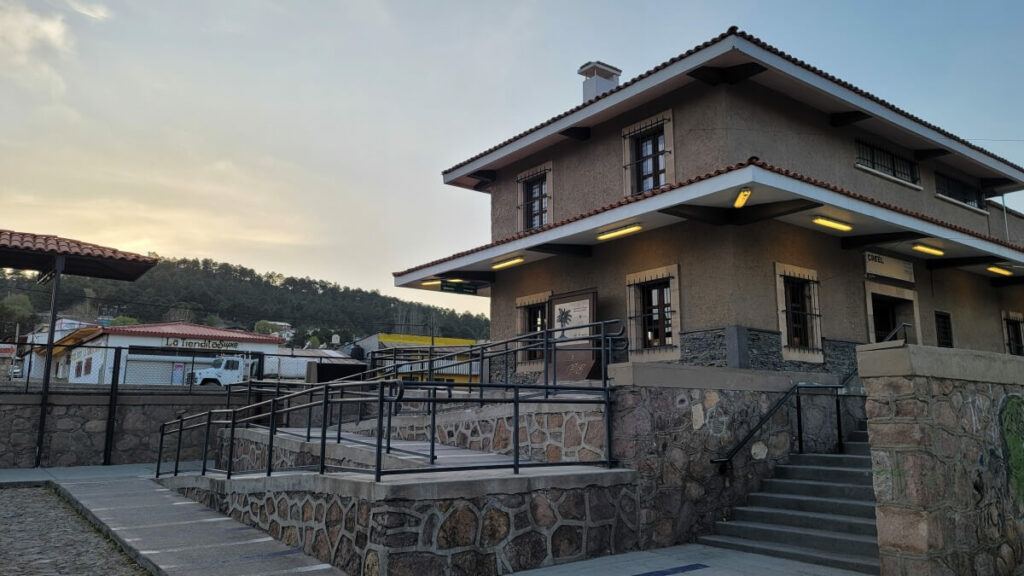 Most people take the Chepe in either Los Mochis or Chihuahua. This is especially convenient if you're flying in from afar.
If you buy a one-way ticket that covers the full distance onboard Chepe Regional or Chepe Express, you can make 3 stops along the way at no extra cost. You can then continue your trip on another day, but you have to indicate each stop that you will make at the time of buying your ticket.
---
Should You Choose Chepe Regional or Chepe Express?
There is not a single answer to this question. Chepe Express is more luxurious, and the trip takes less time. However, if you're price-conscious, then I recommend you choose Chepe Regional.
As I said above, you can combine both Chepe Regional and Chepe Express, but you have to consider the ticket restriction policies.
It's easier to book Chepe Express as there are more booking options, but don't let that discourage you if you want to ride Chepe Regional instead.
---
Can You Rent a Car?
You can rent a car in either Los Mochis or Chihuahua. However, I don't recommend it unless you're an experienced driver. There are several inclines and curves along the way. If you rent a car, it's preferable to rent one with manual transmission.
Additionally, road signage is poor and there isn't any cell phone signal in some parts of the mountains, making the trip harder. I can't guarantee you wouldn't get lost, but personally, I wouldn't risk it.
---
What Is There to Do in Copper Canyon?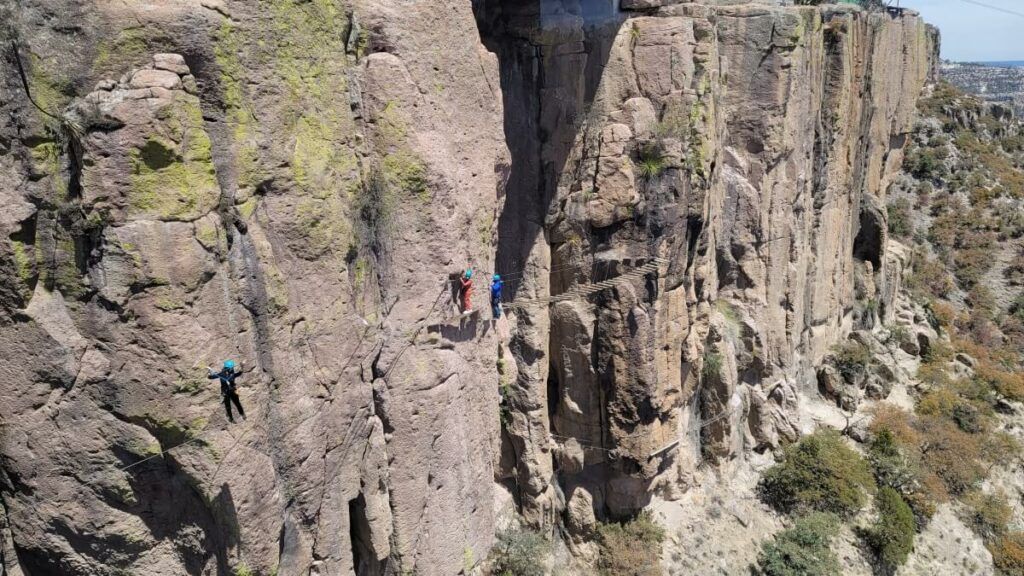 There are many things you can do in Copper Canyon. Activities include hiking, rappelling, ziplining, rock climbing, horseback riding, biking, camping, wine tasting, waterfalls, and much more! There are lookout points with incredible views that will mesmerize you.
Points of interest along the Chepe route are:
Los Mochis, close to the coastal town of Topolobampo.
El Fuerte, a small town with lots of history.
Bahuichivo, a quiet town in the mountains, perfect for trekking.
Divisadero, with its adventure park.
Creel, a Tarahumara town with lots of art and folklore.
Copper Canyon is a place to connect with nature and relax. Some areas are so remote that they don't even have any cell phone signal. Don't be like that family I met that was arguing during the whole trip. The teenagers were complaining about the lack of wifi, and the father just told them if they kept that attitude, he would cancel the trip as soon as they reached Creel. If you can't live without wifi or your phone for that matter, then this is not the place for you.
---
Best Time to Visit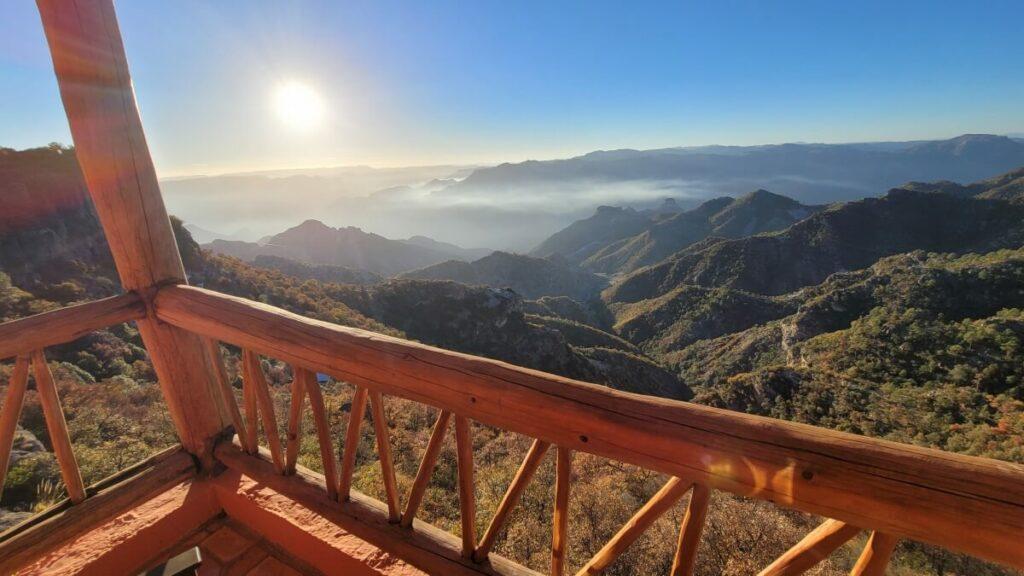 It is always a good time to visit Copper Canyon! You will see it in different ways every time you visit.
Spring is the dry season, and the canyon looks a reddish-brown color resembling copper. During summer, the canyon starts turning green as a result of the rain. The canyon looks the greenest during the months of September and October. And if you visit during winter, you might even see snow in places like Divisadero and Creel.
Weather aside, you might also be wondering about the low season. Generally speaking, it consists of Easter, July, August, and December. So, if you want to avoid the crowds, you should avoid those times if possible.
---
How Much Time Do You Need?
As strange as it sounds, some people just ride the train without making any stops. They just ride the train for the experience and then leave. However, if you want to tour the area, I would say the minimum you need is 3 days. However, to make the most of it, I recommend you spend there between 5 and 7 days.
Copper Canyon is huge. You have to consider distances and logistics. When you get off at a station, you might have to spend there at least two nights before resuming your journey. Remember the train doesn't run in the same direction every day. Besides, the train does not operate on certain days during the low season.
---
Suggested Itinerary
You can find several itinerary ideas on Chepe's website. By the way, Chepe has its own agency that can help you organize your trip including the train, lodging, and tours. Here is the itinerary I followed:
Day 1: Los Mochis-El Fuerte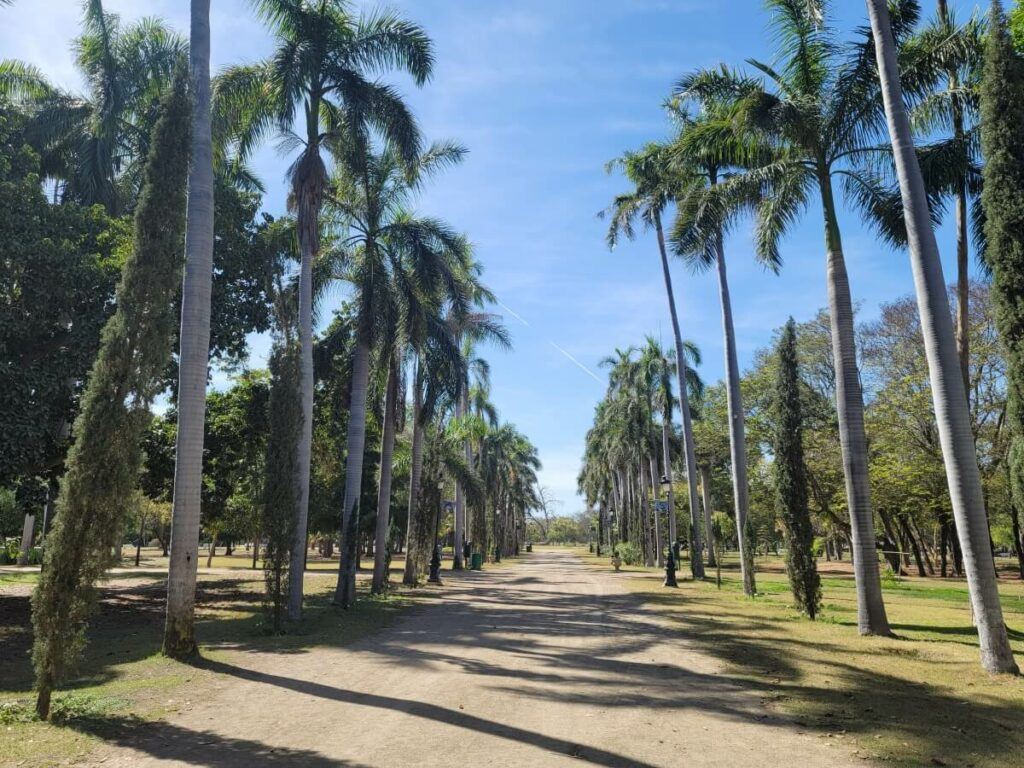 Arrival in Los Mochis
Transfer to El Fuerte
Free time in El Fuerte to visit the main square, church, El Fuerte Museum, the City Hall, the river, ride the Chepito, and attend a Zorro performance
Dinner at hotel
Spend the night in El Fuerte
Day 2: El Fuerte-Creel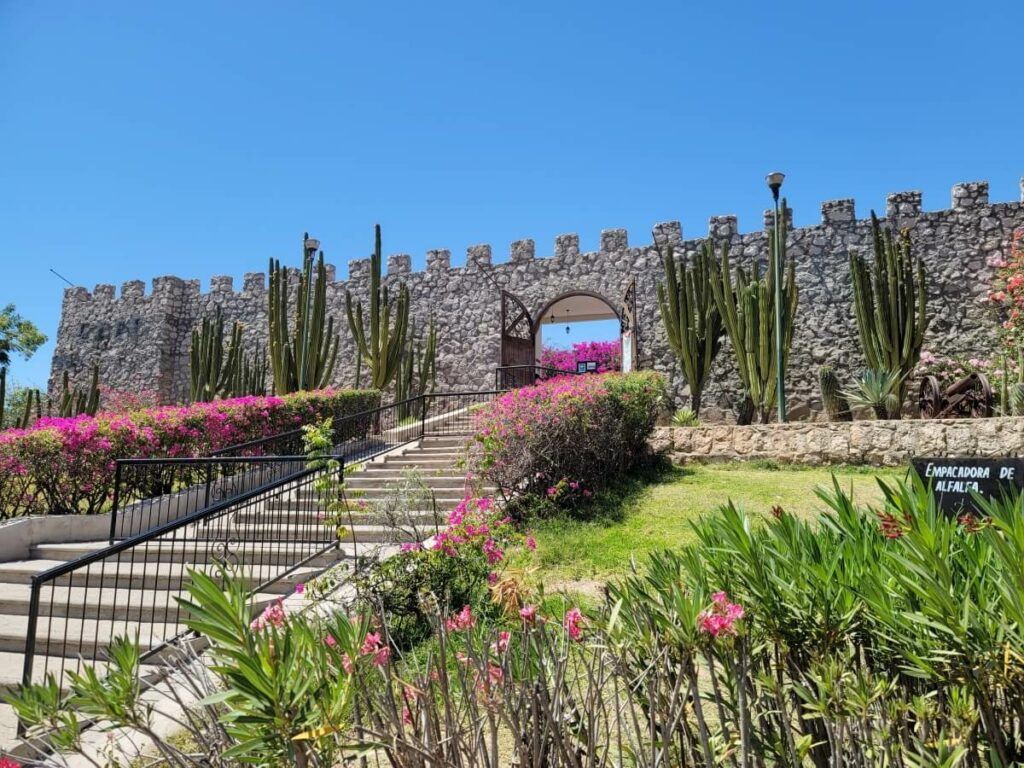 Breakfast at hotel
Ride Chepe Express from El Fuerte to Creel
Free afternoon in Creel to eat, buy some handicrafts, visit the main square and churches, and rent an ATV to drive around town
Dinner at hotel
Spend the night in Creel
Day 3: Creel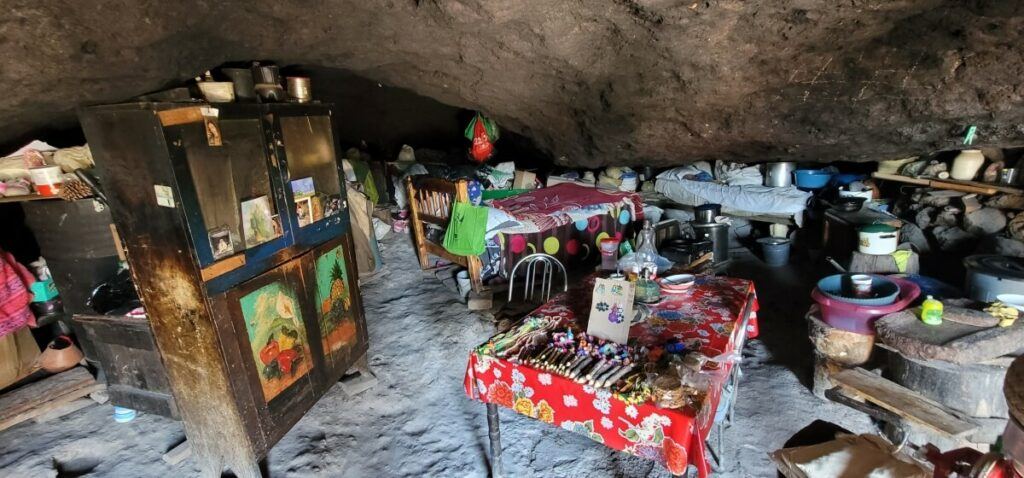 Breakfast at hotel
Visit a Tarahumara cave, Arareko Lake, Frog and Mushroom Valleys, Cusarare Waterfall, and an old Jesuit mission
Lunch at hotel
Free time to visit the Tarahumara Museum and roam the streets
Dinner at hotel
Spend the night in Creel
Day 4: Creel-Divisadero/Barrancas del Cobre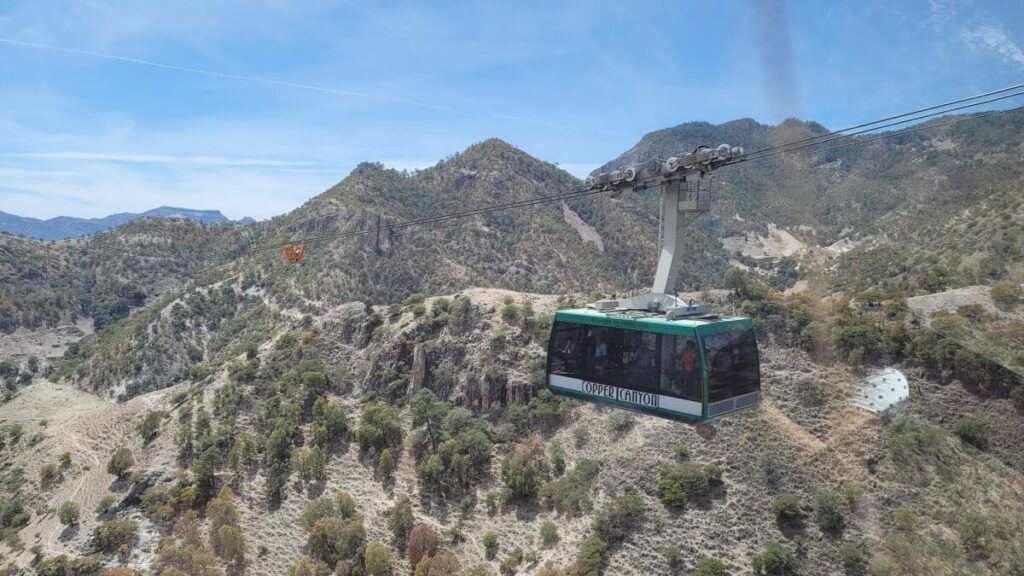 Breakfast at hotel
Transfer to Divisadero
Adventure Park
Lunch at hotel
Hiking in the mountains with a local guide
Dinner at hotel
Spend the night in Divisadero
Day 5: Chihuahua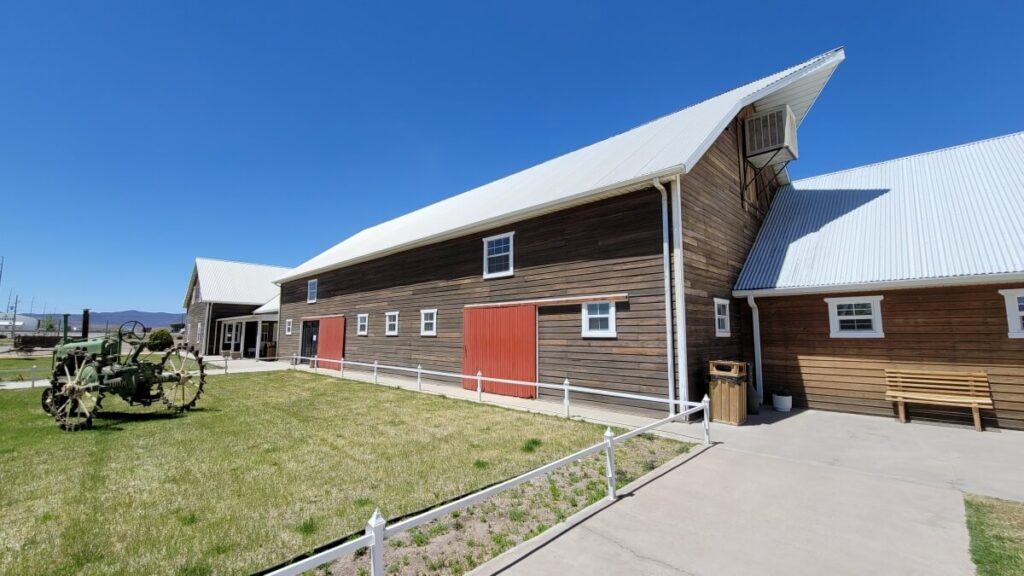 Breakfast at hotel
Transfer to Chihuahua
Visit a Mennonite community
Lunch at hotel
Free afternoon to take the Chihuahua trolley, visit the main square, the cathedral, the local market, and Casa Chihuahua
Dinner at hotel
Spend the night in Chihuahua
Day 6: Chihuahua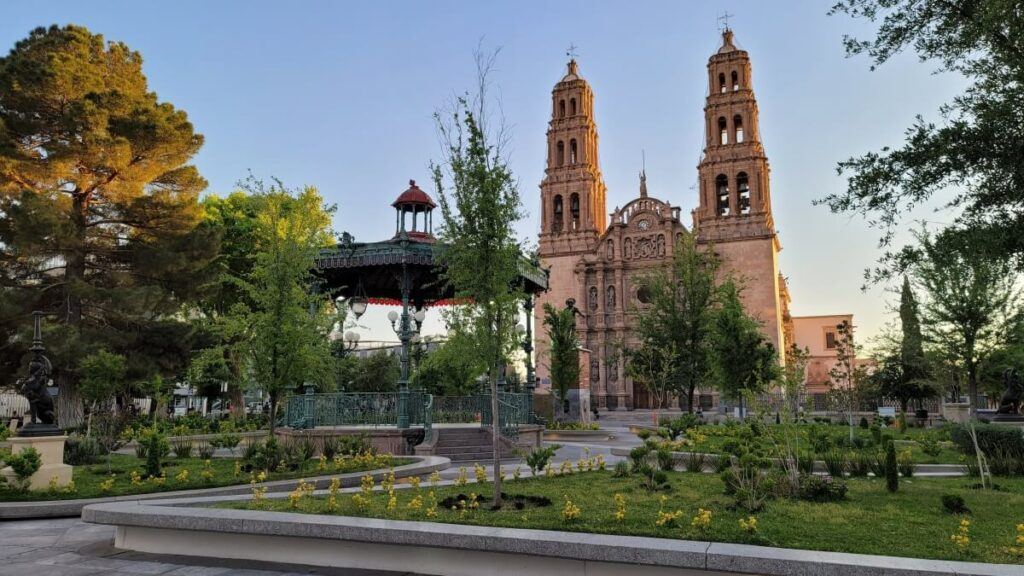 Breakfast at hotel
Chihuahua city tour
Transfer to the airport
Take flight back home
---
Additional Tips
You don't have to buy a Chepe round ticket. Most people buy a one-way ticket and then fly out when they reach their final destination.
You can combine Chepe Regional and Chepe Express, but don't forget about buses. You don't have to do the whole trip by train. There are two local bus companies: Rapidos Cuauhtemoc and Autotransportes Turisticos del Noroeste.
The most beautiful part of the trip is between El Fuerte and Bahuichivo. You can do the rest of the trip by bus, but ride the train for this part. It's totally worth it. By the way, if you're doing this trip during winter, I recommend you depart from Los Mochis/El Fuerte. If you depart from Creel, it will be getting dark by the time you reach this area.
The most visited location in Copper Canyon is Creel.  It is the largest town in the area and offers several tourist services. In fact, many people base themselves here and then do day trips to nearby attractions.
Make sure to bring enough cash. There are ATMs only in Los Mochis, El Fuerte, Creel, and Chihuahua. Not many places accept credit cards outside of these places.
Although the train is wheelchair accessible, not many attractions in Copper Canyon are. I don't recommend this place for people with reduced mobility.
The average temperature during spring and summer is 20°C (68°F). It starts dropping during fall, and during winter, it can reach below freezing temperatures. Pack up accordingly.
If you're planning to visit during the high season, make sure to book your train tickets in advance. Due to the pandemic, the train does not operate at full capacity.
You can and should book your activities for the adventure park. The lines at the box office can get really long, and you will lose precious time. Keep in mind the park closes at 4:30. If you want to make the most of it, arrive early. The park opens at 9 a.m.
Talk to your doctor if you suffer from heart disease, asthma, or some other chronic disease. High altitudes can be bad for you.
---
Can You Do the Trip on Your Own?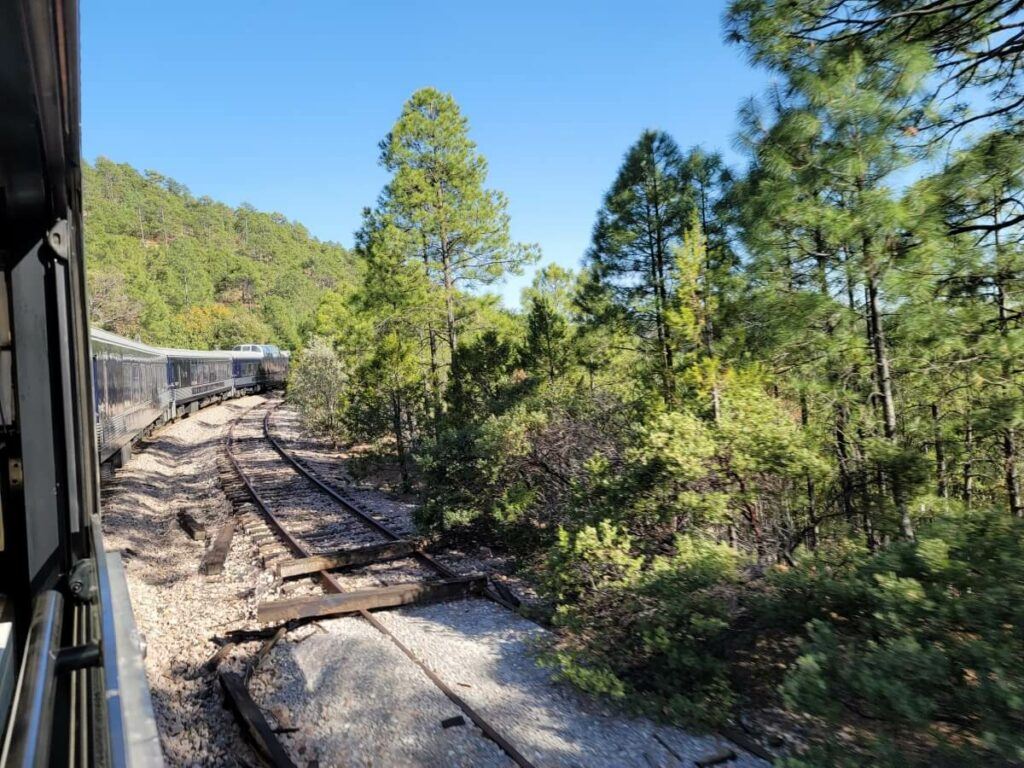 A trip to Copper Canyon is not cheap. Yes, you can save some money by following some tips, but it's certainly more expensive than other trips in Mexico.
When I decided I wanted to visit this place, I did some research online and was confused. It all seemed too complicated, and although I might've tried my luck, I decided to book my trip through an agency. I'm glad I did. They did everything for me, and I didn't have to worry about anything. It all went smoothly, and it has been one of my most enjoyable trips.
I like to save money, but I'm not a backpacker. Some people refuse to take tours and want to do everything themselves. That's fine. However, although you can get to Copper Canyon on your own, you will still have to take one or more tours to visit the surrounding attractions. Due to the remoteness of the area, it's quite hard to reach some places without hiring a tour.
Another factor you have to consider is logistics. As we saw earlier, planning a trip on your own is challenging. You have to gather a lot of information and put it all together to make an itinerary. If you have the time and patience, then definitely go for it.
The easiest and most convenient way to visit Copper Canyon is through a certified agency. They can arrange a trip that includes the train ride, lodging, meals, transfers, and tours so you don't have to worry about anything. They're not that expensive. I've seen packages as low as $500 per person.
Visiting Copper Canyon on your own takes a lot of planning, but it's doable. If you have done it, please let me know in the comments below.
---
Conclusion
Copper Canyon is one of the most beautiful destinations in Mexico, and the best way to visit it is by train. The experience is magical, and I can assure you it will be one of the most memorable trips you can ever take.
This trip is not for everyone. If you don't enjoy nature, get bored easily, or need to be glued to your phone 24/7, then I don't recommend you visit. A visit to Copper Canyon is to de-stress and disconnect from your daily routine, including phones and computers.
As I mentioned above, this trip is pricier than an average trip in Mexico, but it's totally worth it. It's a once-in-a-lifetime experience. Do it on your own or through an agency, but do it. You won't regret it.
If you have any questions about Copper Canyon and the Chepe train, please feel free to leave them below and I will do my best to answer them all. Bon voyage!
Book your trip now!
Book your flight
The first thing you have to do is find cheap flights. But where do you find those? There are many search engines, but the one I highly recommend is Skyscanner. Here you can compare fares from all over the world and pick the one that suits you best.
Book your accommodation
The next thing you have to do is secure your lodging. Whether you prefer a hostel, a guesthouse, a B&B, or a hotel, you can find them all on Booking. You can find lodging of all kinds ranging from cheap to expensive and somewhere in between. Many people have scored good deals using it.
Another popular option is Hostelworld. This website focuses on hostels as opposed to hotels.
Book a tour
In some places, you might want to hire a tour. Not all places are equally accessible to visit by oneself. It helps enormously when you visit with a local guide who can show you around and answer any questions you might have…all in your native language. My to-go place is Viator as they offer tours of all kinds and have a presence all over the world.
Rent a car
Public transportation is usually cheaper than renting a car, but it's sometimes more complicated and time-consuming. That's a reality. In some cases, it's more convenient to rent a car. My recommendation is Rentalcars.com. Here you can compare rates and choose the one that fits you best.
Book your bus tickets
You can save money by booking bus tickets online. My favorite site to do this is Busbud.
Get travel insurance
Never travel without a travel insurance policy, especially these days! Travel insurance can save your life. My recommendations are World Nomads and Insured Nomads. Both companies cover COVID-19 related incidents, which is crucial these days.
More resources
Just click on the "Plan your trip" tab at the top of this page, and you will find more resources like getting Mexican insurance for your foreign car, buying travel accessories, and learning Spanish. And, of course, don't forget to check back often to read more tips on Mexico travel.