Updated 2022
Driving into Mexico is one of the options that some people could consider when visiting, especially those folks living in the U.S. Bringing your car certainly has its advantages. I usually drive my car to Mexico when traveling with family. It's more comfortable for road trips.
You may be wondering about the requirements you must fulfill to drive across the border and I'd be more than glad to help. I will provide some pros and cons and shed some light on the subject based on my experience. Let's get started!
Legal Requirements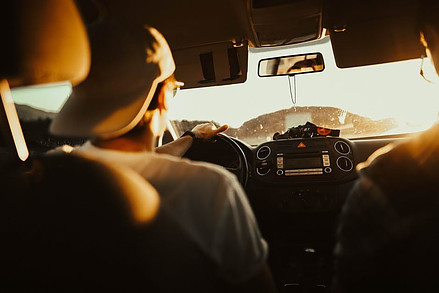 The government bureau responsible for issuing temporary permits for entry into Mexico is Banjercito. They have offices at all border crossings and in some consulates in American cities like Houston, Chicago, and Los Angeles.
You can request the permit either in person at one of their offices or online. Whatever option you choose, you will need to do the following:
Prove your identity. You can do this by showing your Permanent Resident card (if you're Mexican), your passport, or your passport card.
Prove your ability to drive. You can do this by showing your unexpired driver's license.
Prove ownership of the vehicle. This can be done by showing your car title or current car registration.
Pay for a temporary permit. The permit costs 59.16 USD regardless of the car model.
Leave a deposit. You can either use a credit card or cash. The amount will vary depending on your car model. This deposit will be returned upon canceling your permit and will be reimbursed in the same form of payment you used.
| | |
| --- | --- |
| Model | Amount |
| 2007 and newer | 400 USD |
| 2001-2006 | 300 USD |
| 2000 and older | 200 USD |
Pros of Bringing Your Own Vehicle
When deciding whether you should bring your vehicle or not, there are some things you could consider:
It can be more cost-effective. For example, in our case, traveling to Monterrey by bus costs us around 450 USD for 3 people. By bringing our own car, we can cut that down by half or even more.
You're used to driving your own car. Driving a car you're not used to can be tricky in the beginning.
You know the exact condition of your car. When you rent one, you don't know if the car has received adequate maintenance or if it's about to break down.
You don't have to worry about returning on time to avoid penalty fees or excessive payments.
Rental car companies can be too strict about the conditions in which you return their car.
You don't have to deal with the tricky practices of rental car companies.
You can plan a more flexible itinerary instead of adhering to public transportation/tour schedules.
Cons of Bringing Your Own Vehicle
While there are many advantages, there are other disadvantages worth mentioning:
If you're not familiar with the area or you don't have GPS, you can get lost on the road. When you hire a tour or travel by public transportation, you don't have to worry about that since operators know the routes by heart.
In case you need to file an insurance claim, it can be a hassle. Dealing with your insurance carrier while abroad or a foreign insurer can be tricky.
No matter how well-maintained or new your car is, it can still break down or you could end up having car trouble due to an incident. When renting a car, you can usually get immediate assistance, but it can be a problem when driving your own car.
It can be time-consuming. Of course, it depends on where you go, but you could be looking at several hours driving. If you're not pressed for time, then it doesn't really matter.
If there's only one driver in your group, it might be tiring. For example, if my parents travel by themselves, it's always my father who drives since my mother can't do it. When I go with them, we take turns and it's easier, but it's hard for just one person to drive a long way.
Some of your money is tied up. Since you have to leave a deposit when obtaining a permit, you won't be able to use that money while traveling. Although to be fair, the same thing applies to renting a car.
Other Important Information and Recommendations
Temporary permits are valid for 180 consecutive days or 180 non-consecutive days total during 1 year after issuance of the permit. You can open and close your permit for as long as you haven't used up your 180 days.
Only Mexican citizens can obtain a permit at one of the several consulates in the U.S., and a previous appointment is needed. Otherwise, you will have to either get the permit at the border crossing or online.
Lines at border crossings can get long, especially during the peak season like November and December. You might want to consider getting your permit online.
If you decide to get your permit online, you can do so between 10-60 days before you enter Mexico. Once approved, you will receive your permit within 11 business days by mail. That means you have to submit all paperwork at least 22 business days before planning on crossing to Mexico.
Whenever possible, pay in cash. It's easier to get your deposit back this way. You can avoid delays because of miscommunication between the government bureau and the bank.
Have a binder ready with both originals and copies of all your documents. You don't want to waste time looking for a place to make some copies. This happened to me the first time. Never again.
Either the vehicle owner or a direct relative can obtain the permit after proving their relationship. In this case, additional papers like birth and marriage certificates will be needed.
I can never stress enough the importance of having car insurance when traveling. Although it's not a requirement to get a temporary permit, it's always a good thing to have. If it's important to have car insurance in your home country, much more when driving your vehicle abroad.
Conclusion
If you live in the U.S. or Central America and you're looking for ways to save money, then you should consider driving into Mexico. Like I stated above, there are several pros and cons of doing so. You have to consider them all and choose what is more convenient for you.
Driving into Mexico is not that hard. It can be fun and a good bonding experience. I enjoy driving with my family and spending time together. Plus, you can advance at your own pace and make adjustments as needed. This is the perfect way for road tripping.
I hope you have found this useful. If you have any questions or comments, please leave them below and I will get back to you as soon as possible. Please share with family and friends. See you soon!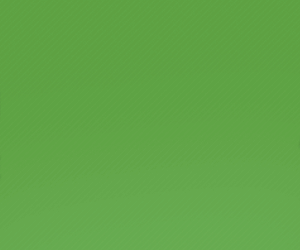 Book your trip now!
Book your flight
The first thing you have to do is find cheap flights. But where do you find those? There are many search engines, but the one I highly recommend is Skyscanner. Here you can compare fares from all over the world and pick the one that suits you best.
Book your accommodation
The next thing you have to do is secure your lodging. Whether you prefer a hostel, a guesthouse, a B&B, or a hotel, you can find them all on Booking. You can find lodging of all kinds ranging from cheap to expensive and somewhere in between. Many people have scored good deals using it.
Another popular option is Hostelworld. This website focuses on hostels as opposed to hotels.
Book a tour
In some places, you might want to hire a tour. Not all places are equally accessible to visit by oneself. It helps enormously when you visit with a local guide who can show you around and answer any questions you might have…all in your native language. My to-go place is Viator as they offer tours of all kinds and have a presence all over the world.
Rent a car
Public transportation is usually cheaper than renting a car, but it's sometimes more complicated and time-consuming. That's a reality. In some cases, it's more convenient to rent a car. My recommendation is Rentalcars.com. Here you can compare rates and choose the one that fits you best.
Book your bus tickets
You can save money by booking bus tickets online. My favorite site to do this is Busbud.
Get travel insurance
Never travel without a travel insurance policy, especially during these days! Travel insurance can save your life. My recommendations are World Nomads and Insured Nomads. Both companies cover COVID-19 related incidents, which is crucial these days.
More resources
Just click on the "Plan your trip" tab at the top of this page, and you will find more resources like getting Mexican insurance for your foreign car, buying travel accessories, and learning Spanish. And, of course, don't forget to check back often to read about more tips on Mexico travel.