Should I travel to Mexico? Maybe this question hasn't even crossed your mind. When people think of going on vacation, they usually think of Europe or exotic destinations in Southeast Asia. People usually want to visit new places, especially the kind they do not have at home. Maybe they do not have white sand beaches, castles, colonial cities, charming, little towns or maybe they do, but they do not like them. Be that as it may, people are usually looking for new destinations to plan their vacation. Some even have a bucket list and cross each item off after visiting it. I don't know if Europe or Asia are overrated, but Mexico is underrated. And let's be honest: it might not even be an option for you. Sadly, even this applies to Mexicans. But truth is, this Latin American country has so much to offer everyone. You would be mesmerized by all you can find to do there. Let's find out!
Okay, Why Should I Go in the First Place?
Mexico is one of the most diverse countries in the whole world. We have everything you can imagine: beautiful beaches, mountains, deserts, rain forests, big cities, small towns, colonial cities, amazing archaeological sites, world-class museums, a vibrant nightlife, among other things. If you are into extreme adventures, we have that! Maybe you want to explore ancient ruins from other civilizations, we have that! Say you want to relax and just unwind, you can find plenty of places to do that. Maybe you're young and you love the nightlife, there are thousands of options at your disposal. Are you a foodie? You could find some of the most delicious food to satisfy your appetite. Are you a history buff? You can visit various types of museums across the whole country. Do you want to visit beautiful, white sand beaches? We have that as well. Anything you can think or dream of, we have it. You just have to name it.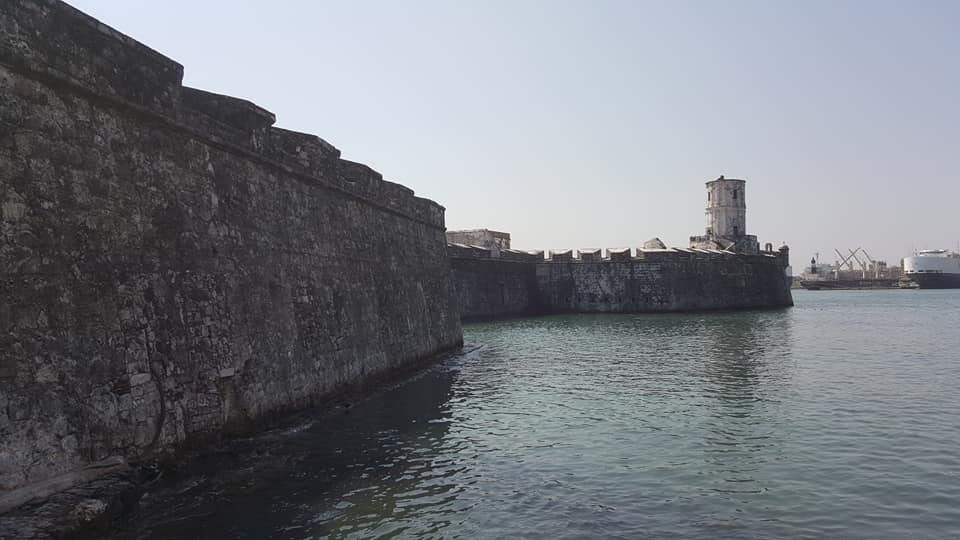 San Juan de Ulua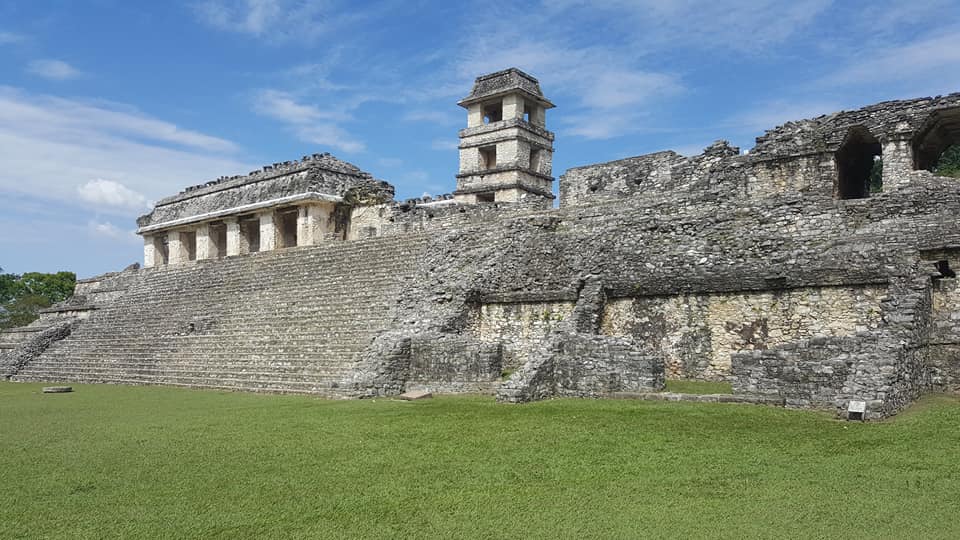 Calakmul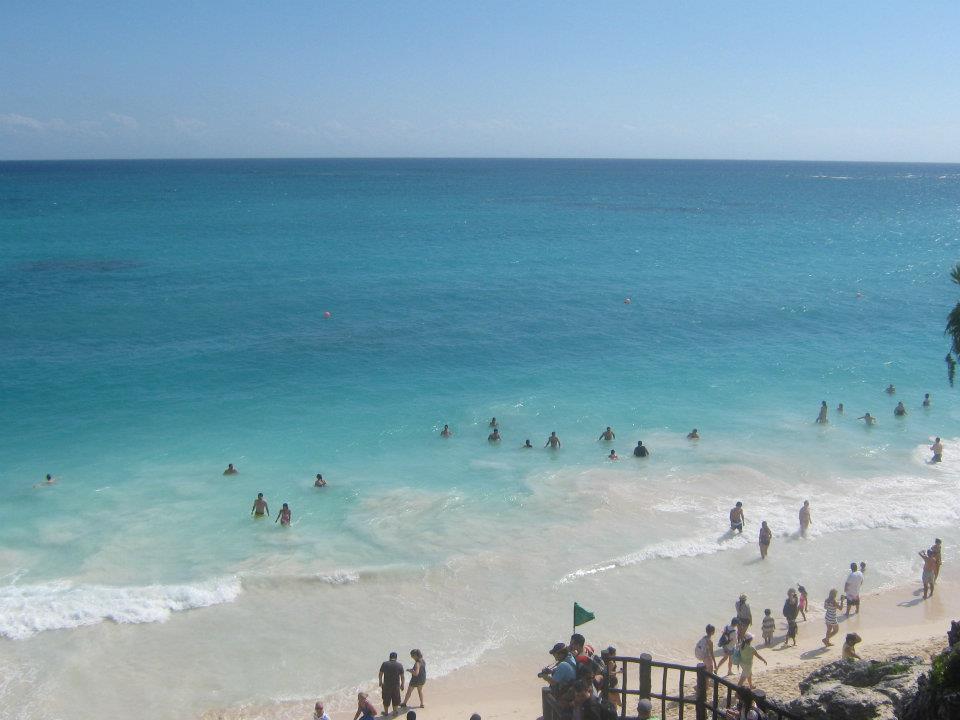 Tulum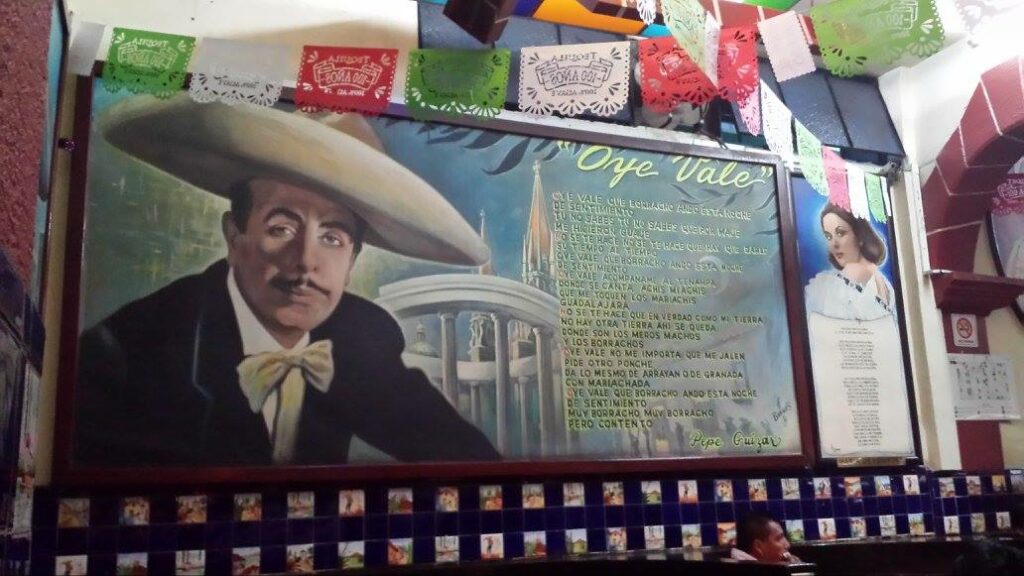 El Tenampa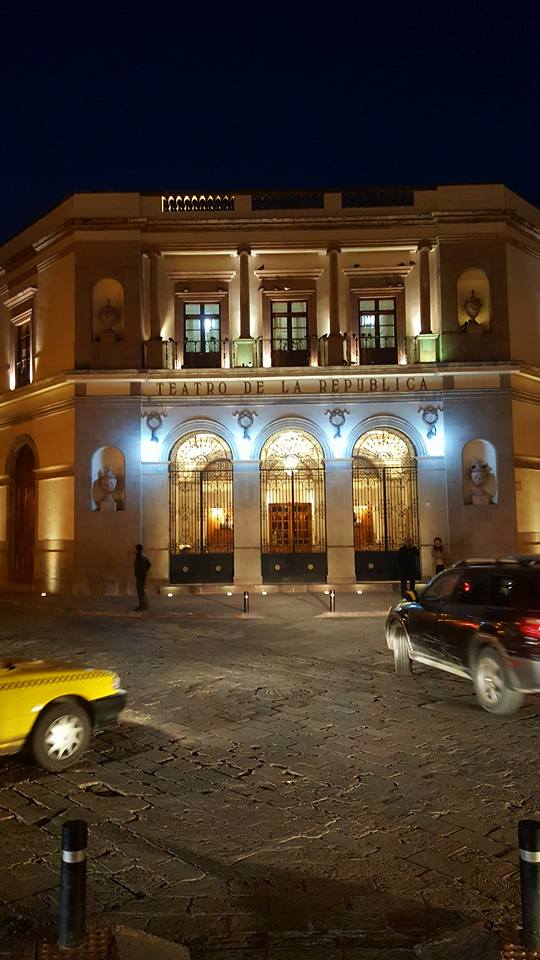 Queretaro theater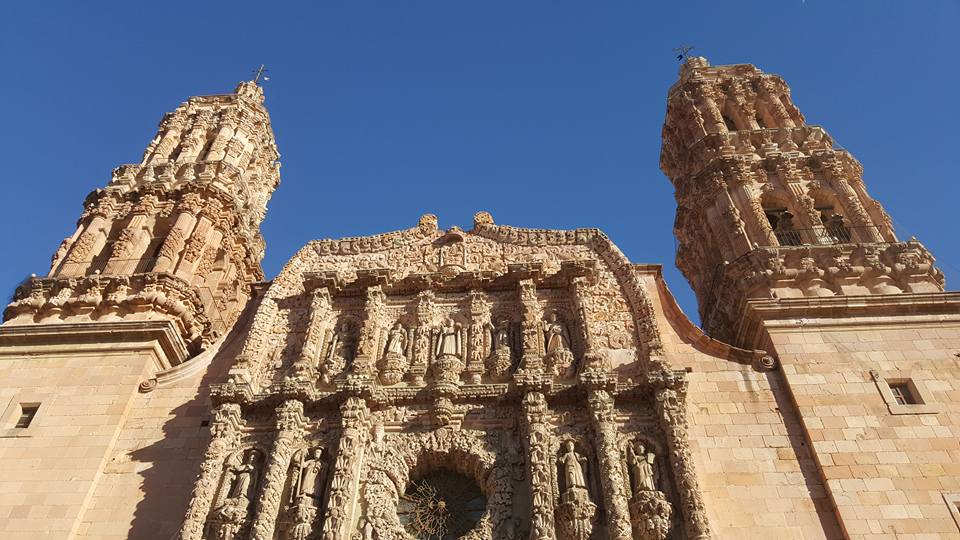 Zacatecas Cathedral
Colorful buildings in Campeche City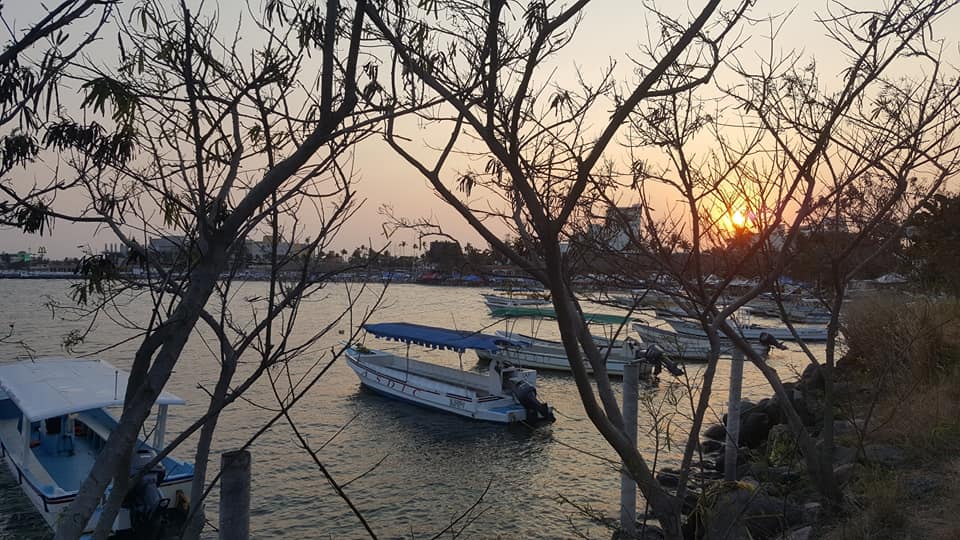 Boats in Veracruz
Mexican people are a separate point. You could say I'm biased here, but many people, even foreigners, can back me up on this. You will find some of the most charming people there. They are always willing to help, to give you directions, to give you recommendations or just a broad smile. They are very welcoming and you will feel at home. They will probably joke with you from the start because our personality is like that. You can even practice your Spanish with them. And who knows? If you are outgoing, you can easily make new friends who could become your hosts/guides in future trips.
As you can see, there is so much to see and do there. I can guarantee you will never get bored during your stay. Depending on your style and tastes, you can plan a great vacation with friends, family or solo. You can rest assured there will always be something for everyone. It does not matter if there are just adults in your group or if you are traveling with kids. You will not be disappointed. It is just a matter of being open to new things and experiences.
But Wait, Isn't Mexico Like a Desert or Something?
It is funny that there are still people who think all Mexicans wear ponchos and hats and spend the whole day napping on the street. We have to thank Speedy Gonzalez for that. Those who have never visited Mexico might also believe that all Mexican men are machos and have mustaches and that the whole country is a desert. Nothing could be further from the truth. We have modern cities and technology just like any other country. We do have cell phones, the Internet, cars, microwaves and all kind of things that make life easier. Now, if you'd rather have a rustic vacation, you can have that as well. There is nothing set in stone. I just wanted to put that out there.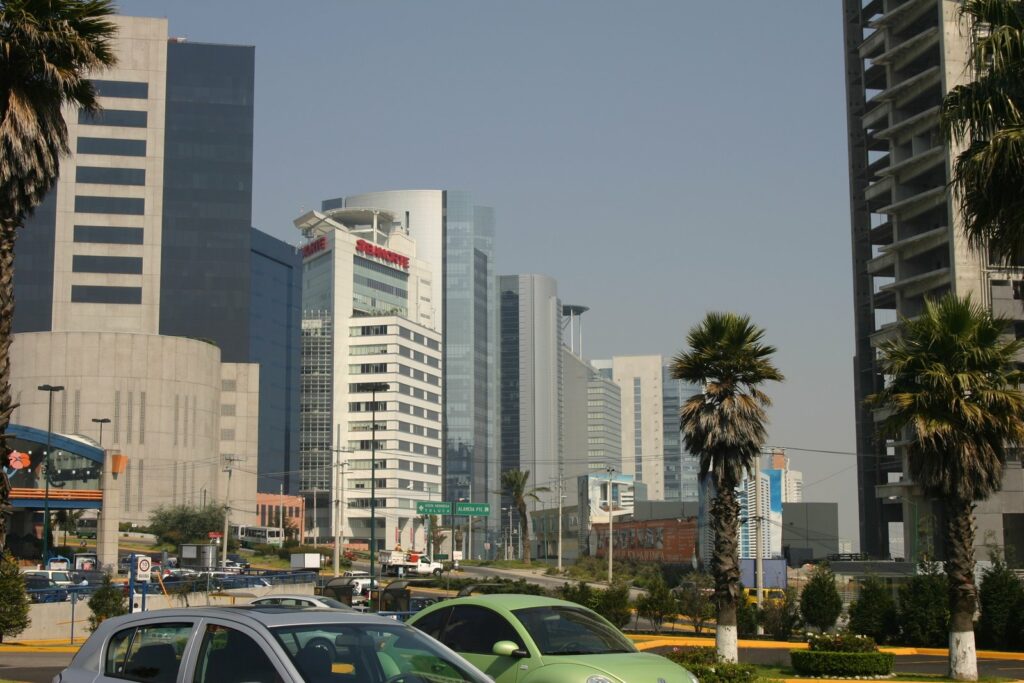 Hollywood films also portray Mexico as a desert, a land in the middle of nowhere. A lot of scenes are even shot in black and white to give this effect. But those are just films. In real life, Mexico is a vibrant, diverse country. I'm glad that little by little many people are finding out about this and allowing themselves to explore and make a judgment of their own. Foreign YouTubers especially are creating a lot of content online and changing the perception other foreigners might have about our country. Kudos for that!
I Have Been to Mexico. I Love Cancún!
This is one of the worst things you could say to make a Mexican cringe. Undoubtedly, Cancún is one of the most famous destinations in the country and more than likely is the first option you will see when searching online. Cancún and its surroundings are indeed beautiful and there are a lot of things there to see and do, but Mexico is much more than Cancún. If beaches are your thing, you have plenty of that in Mexico: Puerto Vallarta, Mazatlán, Huatulco, Los Cabos, and many, many more. Mexico has one of the longest coastlines in the world and no wonder it has lots of beautiful beaches all along. And don't forget that you can visit other destinations as well, depending on your style and budget.
There is nothing wrong with loving Cancún. I love it, too. Others avoid it and complain that everything is pricey over there. In general, it is more expensive than other destinations precisely because it has become too touristy. Just think of Miami in the U.S. I am not advising you against going to Cancún by any means. I just want you to be more flexible and consider other options when planning a vacation in Mexico. You will be surprised.
Is It Safe, Though?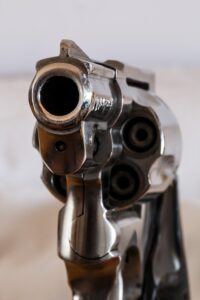 We get this question a lot. I don't blame you. We constantly see things on TV or online about violence and crime in Mexico. Yes, sadly there is some of that. But please keep in mind that we should not always believe all we see or hear. I am not going to lie to you and say that nothing bad happens there. Mexico, like any other country, has its problems. But the media tends to exaggerate negative news. It has been like that for many years. Sensationalism sells and that's why they do it. But I'm not going to get into a political debate because that is not my intention at all. I just want you to open your mind and be more receptive regarding your view of my country.
Now, answering the question above, in all honesty, I can say it is. I have lived there and I have relatives and friends there and we all can agree that it is safe to visit. If it were not, believe me when I say I would not go there as frequently as I do. It is no more dangerous than an average city in the U.S. or any European country. You have to take appropriate precautions when traveling just like you would in any other country you visit. There are bad guys out there, but the good ones still outnumber them by far. So please, do not be afraid to travel to Mexico. Give it a chance and you will not regret it. Trust me.
Conclusion
I hope to have provided a little more insight into visiting Mexico and answered some questions you might have. The intention of this blog is precisely that. I will do my best to provide you with the information you need when considering taking a vacation in Mexico. The media is not always a reliable source. It is always best to get info from a local or at least someone with firsthand experience. Please do not hesitate to leave any questions you have or comment on something you'd like to share. So, should you visit Mexico? At the end of the day, it is up to you.
Book your trip now!
Book your flight
The first thing you have to do is find cheap flights. But where do you find those? There are many search engines, but the one I highly recommend is Skyscanner. Here you can compare fares from all over the world and pick the one that suits you best.
Book your accommodation
The next thing you have to do is secure your lodging. Whether you prefer a hostel, a guesthouse, a B&B, or a hotel, you can find them all on Booking. You can find lodging of all kinds ranging from cheap to expensive and somewhere in between. Many people have scored good deals using it.
Another popular option is Hostelworld. This website focuses on hostels as opposed to hotels.
Book a tour
In some places, you might want to hire a tour. Not all places are equally accessible to visit by oneself. It helps enormously when you visit with a local guide who can show you around and answer any questions you might have…all in your native language. My to-go place is Viator as they offer tours of all kinds and have a presence all over the world.
Rent a car
Public transportation is usually cheaper than renting a car, but it's sometimes more complicated and time-consuming. That's a reality. In some cases, it's more convenient to rent a car. My recommendation is Rentalcars.com. Here you can compare rates and choose the one that fits you best.
Book your bus tickets
You can save money by booking bus tickets online. My favorite site to do this is Busbud.
Get travel insurance
Never travel without a travel insurance policy, especially these days! Travel insurance can save your life. My recommendations are World Nomads and Insured Nomads. Both companies cover COVID-19 related incidents, which is crucial these days.
More resources
Just click on the "Plan your trip" tab at the top of this page, and you will find more resources like getting Mexican insurance for your foreign car, buying travel accessories, and learning Spanish. And, of course, don't forget to check back often to read more tips on Mexico travel.