If you have been following the news in Mexico, you must have heard something about a COVID scale or monitoring system to inform locals and foreign visitors about the situation of the virus in the country. But just how does the Mexico COVID traffic light color system work? Is it important? Why should we understand it?
Understanding this system is essential if you're planning to visit Mexico in the upcoming months. It will be in effect until a vaccine is found, so we might as well get familiarized with it.
It's not that complicated, but I understand there's still some confusion around it. No problem. We're here to explain. If you would like to learn more, keep on reading.
Origin of the System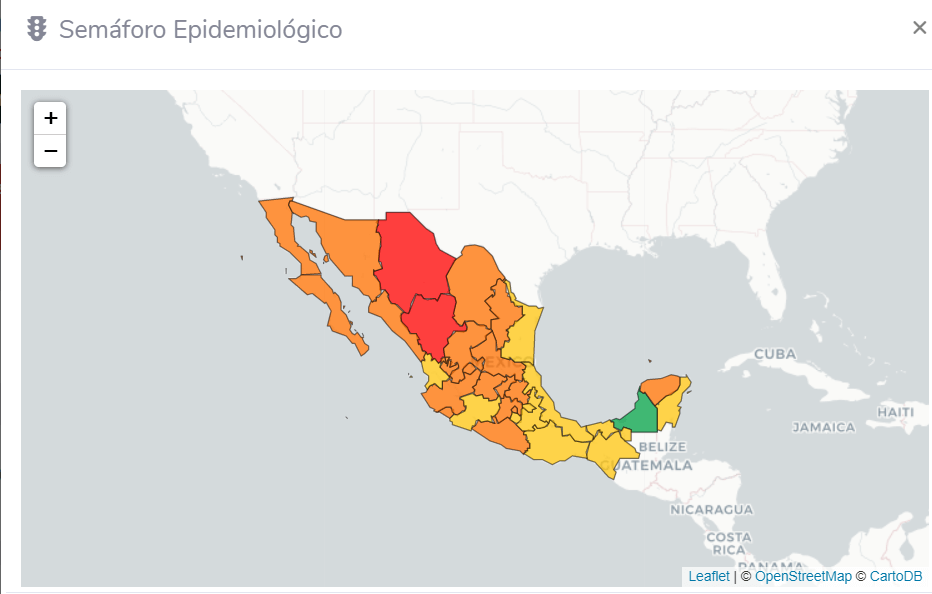 As we all know, the COVID pandemic has wreaked havoc worldwide since March. Most countries closed their borders and established nationwide lockdowns to keep the spread of the virus at bay.
As the countries slowly started to open back up, the question now was how they should go about it. How would they reopen the economy and which restrictions should be established? These were but some of the challenges the governments faced after reopening.
In Mexico, the response from the government was the creation of the Semáforo de riesgo epidemiológico. This monitoring system determines things such as which businesses will be allowed to operate and under which conditions.
The system came into effect on June 1 under the denominated "new normal". It uses a color-coded map to represent the risk level in each state. Originally, the map was updated every week, but per governors' requests, the frequency was changed to every two weeks as of mid-July. They argued one week did not give them enough time to take action.
Several factors like active cases, recovery rates, hospitalization rates, and deaths are considered when updating the map. The map uses four colors: red, orange, yellow, and green. Let's take a look at each one of them.
Red Color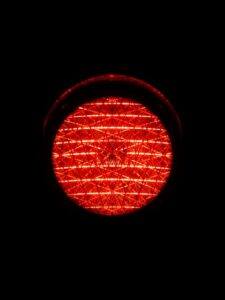 This is the highest level of alert. Under this color, only essential activities will be allowed. Some industries/activities under this category are medical, pharmaceutical, financial, agriculture, fishing, supermarkets, transportation, daycare centers, nursing homes, construction, mining, among others. For a comprehensive list, you can check out this link.
Schools will remain closed and remote work should be preferred whenever possible. But what does all this mean regarding travel? Well, it means that many or most places you could normally visit under normal conditions will be closed or their occupancy will be severely limited. We're talking about museums, parks, stadiums, archaeological sites, bars, nightclubs, and other tourist attractions. You might be able to travel to a certain destination, but if the state is in red, you won't be able to do much.
Hotels will remain open at 15%, and restaurants will only provide to-go service. You will probably have to spend most of the time in your room as common areas will be closed. Not your ideal vacation, right?
You might have better chances at beach destinations, but still, it all depends on whether the local government allows visitors or not.
There are currently two states in red: Chihuahua and Durango. Both states are located in the northern part of the country.
Orange Color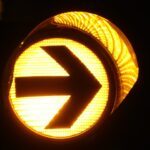 Orange represents a high risk, although not as high as red. When a state is in orange, in addition to essential activities, the non-essential ones will be allowed to operate at 30%. We're talking hotels, restaurants, and the like.
Even though more businesses are allowed to operate in orange, several restrictions should be observed. Mexico City, for example, limited the hours for casinos, gyms, and restaurants. They will have to close at 10 p.m. for at least two weeks. No business is allowed to operate 24/7.
Keep in mind that the restrictions vary by state. Sonora, for instance, will only allow restaurants to operate until 8 p.m. Businesses like casinos, movie theaters, arcades, and gyms will be closed during the weekend.
There are currently 18 states under this category.
Yellow Color
Yellow means the risk level is moderate. Under this category, public spaces will operate regularly, while closed spaces will be allowed to increase their capacity. Depending on the state, several non-essential activities will be allowed to operate at 50%-60%.
All non-essential activities will be allowed to resume if they haven't done so already. People will be able to go back to work, although companies will still have to limit their capacity. Schools will remain closed.
There are currently 11 states under this category.
Green Color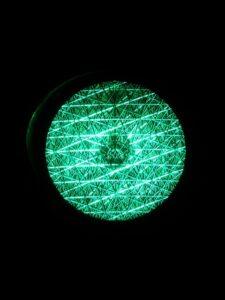 Green represents the lowest risk level. Under this category, all essential and non-essential activities including classes are allowed to resume. This does not mean there is no risk anymore, but rather that it's deemed safe to reopen everything since the cases and deaths have dramatically decreased.
Mexican authorities still urge people to wear face masks, wash/disinfect their hands properly, and practice social distancing to limit the spread of the virus.
The southeastern state of Campeche is the first and only state that has reached this level.
A Few Things to Consider
It is still possible to travel to states in red, either by bus or plane. However, when flying, keep in mind you will be responsible for paying for any cancellations or flight changes. Unless the airline cancels a flight, no fees are waived.
If you're planning to stay for a long time, it's preferable to travel by bus. It's cheaper, and there aren't many schedule changes as compared to flights. Airlines operate on tight financial margins, and that's why they sometimes cancel/reschedule empty flights.
When booking a hotel, I recommend you make a reservation and pay when you show up at the hotel, not when booking. Travel sites like Booking let you do this. This way you won't have to deal with any cancellations or fees.
The COVID monitoring system is constantly changing. If a state switches to red while you're there, rest assured they won't kick you out. You're protected under Mexican law in this regard. The only problem is that your experience will not be as enjoyable since many places will be closed. That's why I recommend only visiting states in yellow/green or those that just turned orange. If you're planning to visit an orange state, avoid doing so when the map is about to change since it might change to red and affect your experience negatively.
Also, keep in mind that restrictions vary by state. The federal government established some general guidelines, but local governments are the ones who decide if they establish tougher restrictions or not. It can get confusing. Your best bet is to constantly monitor the COVID map as well as Tripadvisor and Facebook travel groups where you can get updated information firsthand. Oh, and don't forget to check out the official tourism website of the state you're planning to visit.
Last but not least, I can never emphasize enough the importance of buying travel insurance, especially during these times. I highly recommend World Nomads as they are one of the few insurance companies that don't exclude COVID from their policies.
Conclusion
Travel is a little bit complicated these days. There are many restrictions in place, and all the constant changes make planning a challenging task. It's difficult but not impossible.
The monitoring system established by the Mexican government should give you a rough idea of what to expect when visiting X destination. Remember that local governments can establish tougher restrictions, so it's better to stay informed as much as possible.
The system can be a little confusing, but if you want to play it on the safe side, I recommend you only visit states in either yellow or green colors.
This map will be in effect until they find a vaccine. As we have already noticed, that is going to take a long time, so we should learn how to live with this virus in the meantime. The new normal can be scary, but that shouldn't stop us from retaking our lives.
I hope you have a clearer picture of the Mexico COVID monitoring system now. Let me know if you have any questions or comments, and I will be more than glad to help. Bon voyage!
Book your trip now!
Book your flight
The first thing you have to do is find cheap flights. But where do you find those? There are many search engines, but the one I highly recommend is Skyscanner. Here you can compare fares from all over the world and pick the one that suits you best.
Book your accommodation
The next thing you have to do is secure your lodging. Whether you prefer a hostel, a guesthouse, a B&B, or a hotel, you can find them all on Booking. You can find lodging of all kinds ranging from cheap to expensive and somewhere in between. Many people have scored good deals using it.
Another popular option is Hostelworld. This website focuses on hostels as opposed to hotels.
Book a tour
In some places, you might want to hire a tour. Not all places are equally accessible to visit by oneself. It helps enormously when you visit with a local guide who can show you around and answer any questions you might have…all in your native language. My to-go place is Viator as they offer tours of all kinds and have a presence all over the world.
Rent a car
Public transportation is usually cheaper than renting a car, but it's sometimes more complicated and time-consuming. That's a reality. In some cases, it's more convenient to rent a car. My recommendation is Rentalcars.com. Here you can compare rates and choose the one that fits you best.
Book your bus tickets
You can save money by booking bus tickets online. My favorite site to do this is Busbud.
Get travel insurance
Never travel without a travel insurance policy, especially during these days! Travel insurance can save your life. My recommendations are World Nomads and Insured Nomads. Both companies cover COVID-19 related incidents, which is crucial these days.
More resources
Just click on the "Plan your trip" tab at the top of this page, and you will find more resources like getting Mexican insurance for your foreign car, buying travel accessories, and learning Spanish. And, of course, don't forget to check back often to read about more tips on Mexico travel.