Last week, Travel + Leisure, one of the most prestigious travel magazines worldwide, revealed a list of the "25 Best Travel Destinations for 2020" according to its readers. The survey closed on March 2 of this year, but the results were not revealed until early July. The magazine's World Best Rewards take place each year. Several factors are considered such as attractions, cuisine, culture, and overall experience at different destinations.
This year's results might surprise many as the selected destinations vary widely. Some of them don't have much in common. There are small and large cities, some of them with ancient ruins and others with skyscrapers and modern buildings. It's an interesting mix.
Mexico came first on the list, and not only that, it was the only country to have four destinations distinguished by T + L's readers. Other countries like Italy, India, and the U.S. only had two each. This set quite a precedent for the Mexican tourism industry.
But which are the four Mexican destinations on the list? Let's take a brief look at each one of them. You might have already visited them.
Oaxaca #1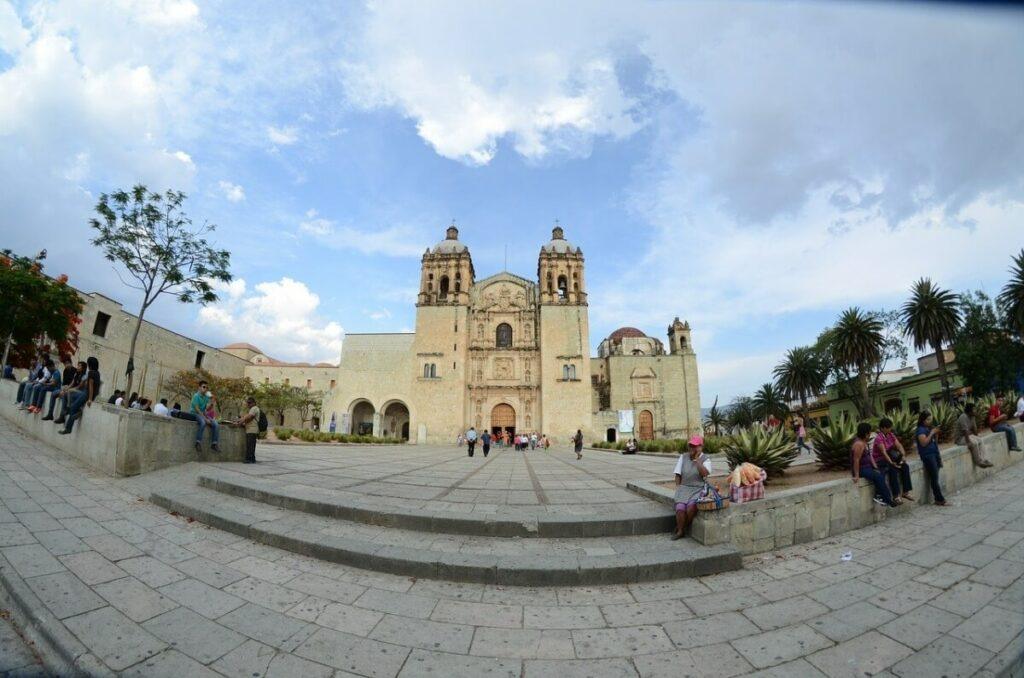 Located in the southern part of Mexico, Oaxaca is the land of mezcal and the Guelaguetza. Although mezcal is produced in several other Mexican states, it is the one from Oaxaca that has gained worldwide recognition.
Oaxaca has been in the spotlight in the last decade or so and has risen to prominence in the travel community. Millions of domestic and international travelers alike visit it every year. In 2017 alone, Oaxaca received over 4 million tourists. Nearly 35% of those tourists came from Europe. Most foreign tourists in Mexico came from either the U.S. or Canada, but the trend is slowly starting to change.
Oaxaca has that old Mexico feeling to it. It has been able to maintain its culture and traditions. Its cuisine has been voted as one of the best in Mexico. The dishes are varied and delicious including mole, tlayudas (a kind of Mexican pizza), cheese, grasshoppers (yes, you read it right), chocolate, and many other exquisite ingredients. It's Mexican food at its best.
Its historic center is breathtaking and hosts city icons such as the magnificent Templo de Santo Domingo, the Museum of Cultures of Oaxaca, and the Jardín Etnobotánico (a beautiful botanic garden with endemic species). The city is also famous for its markets including Benito Júarez and 20 de noviembre where you can find delicious food and impressive handicrafts.
Another city icon is the archaeological site of Monte Albán, located just 6.2 miles (10 km) from the historic center. It was an important Zapotec center at the time. By the way, both Monte Albán and Oaxaca's historic center were named World Heritage Sites by UNESCO, which should tell us something about their cultural and historical significance.
In late July, the city holds the Guelaguetza, which is a folklore dance festival with performers from all over the state. It's by far the city's busiest season.
With a score of 93.54, Oaxaca was 2020's absolute winner.
San Miguel de Allende #2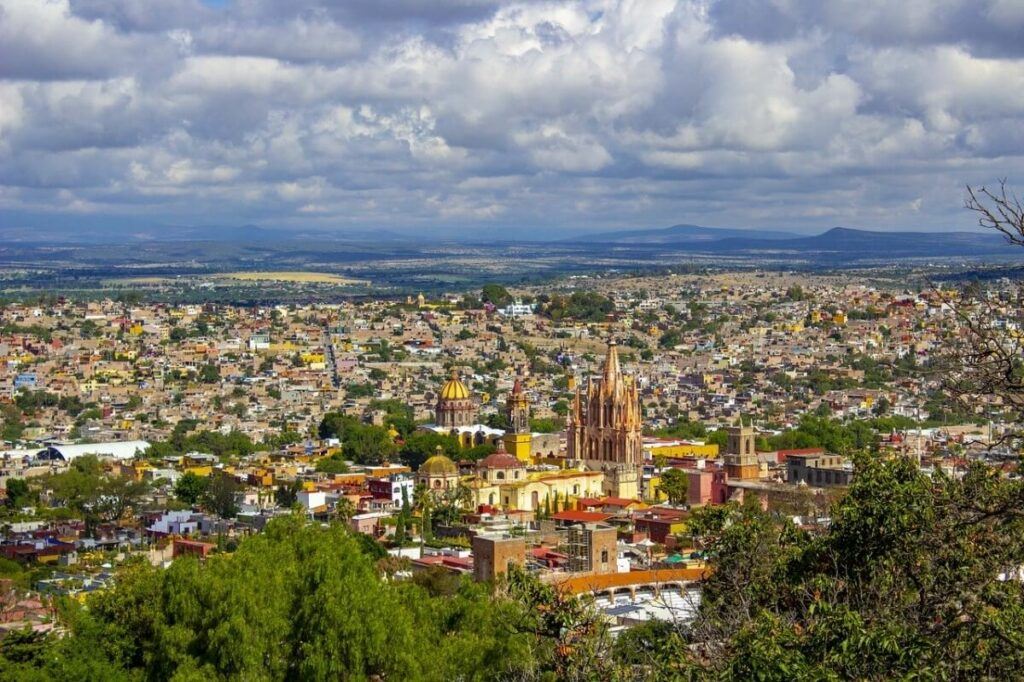 At #2 on the list, we have San Miguel de Allende in central Mexico. It has drawn a lot of attention since the 80s so much that many American retirees made it home. Due to massive American immigration, the city has suffered considerable changes. It's a mix of antiquity and modernity. This has sparked a lot of controversies, but we will not get into the subject here.
San Miguel is a beautiful town with colonial buildings and cobblestone streets. The town is bustling and vibrant, but it still retains that small-town feeling that appeals to those looking for peace and quiet. Its climate is enviable too. Due to its elevation at 6,500 ft (1981 m) above sea level, the temperature oscillates in the 60s-70s range (15.56°C-26.11°C) year-round.
There are many lodging options including small boutique hotels as well as luxurious hotels. When it comes to dining, numerous top-notch restaurants offer gourmet dishes. There are also many small cafes and bars with terraces that offer splendid views of the town.
Boasting a neo-Gothic architectural style, the Parroquia de San Miguel Arcángel is the town's main church and most iconic landmark. It has been photographed thousands of times and has been featured in international travel publications.
If you love wine, you will feel at home. There are several vineyards and wineries you can visit around town. Enjoy some world-class wine while you take in the incredible views.
San Miguel is also famous for its hot air balloon rides. How would you feel about flying on top of one of the most beautiful towns in Mexico? It's quite an experience!
With so many lodging and dining options, San Miguel has become an all-time favorite for travelers, not to mention it's the perfect destination for a romantic getaway.
San Miguel got a score of 92.01 on the list. Have you visited it yet?
Mexico City #11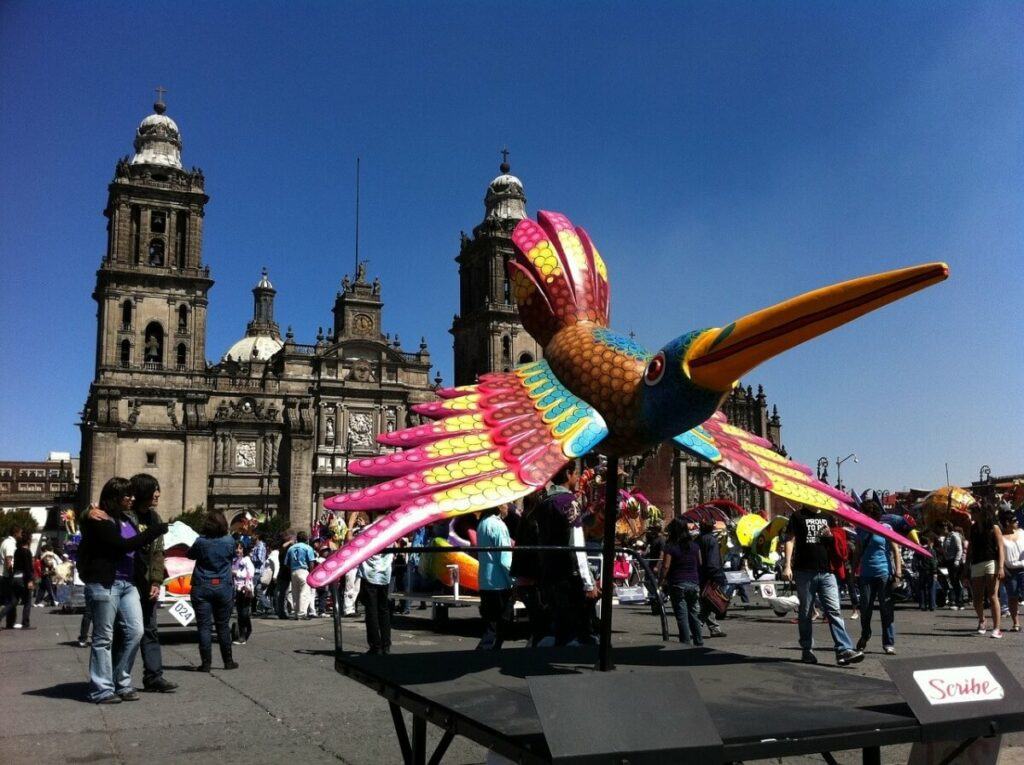 Mexico's capital made it to the list at #11. Not only is Mexico City Mexico's geographical capital but it's its cultural capital as well. With more museums than any other Mexican city, many of them being world-class, it doesn't surprise us its inclusion on the list.
The options for travelers are endless and one week won't be enough to visit them all. Attractions include museums, large parks, plazas, theaters, and ancient churches. If you are an architecture lover, you will find many options to admire. The city is full of old buildings with different architectural styles. Take your time to look at them and learn about their history.
Mexico City's cultural offer is vast and diverse. You can find paintings, sculptures, music, theater plays, street art, everything! Attend a concert at its majestic Auditorio Nacional or a play at one of its many theaters. Mexico City hosts theater, orchestra, opera, and ballet companies. You won't be bored at all.
How about catching a soccer game? Mexico City is home to the Estadio Azteca which has hosted important international matches in two World Cups as well as other international tournaments.
Have you ever visited a castle? No? You can visit one in Mexico City. The Castillo de Chapultepec is the only real castle on the American continent. You can also head over to the French-style Roma neighborhood and feel as if you were walking in Europe. How does that sound?
You can find all kinds of Mexican food here. But be mindful: Mexican food is more than just tacos. Take your time to explore the different options out there. And if you didn't like Mexican food (which I highly doubt), there are many more options at your disposal. Mexico City is an international culinary hub with dishes from all over the world.
If you're on a budget, Mexico City is a perfect option. It offers many free or low-cost activities. You don't have to break your bank.
With a score of 87.95, Mexico City is another must-visit in Mexico.
Mérida (#24)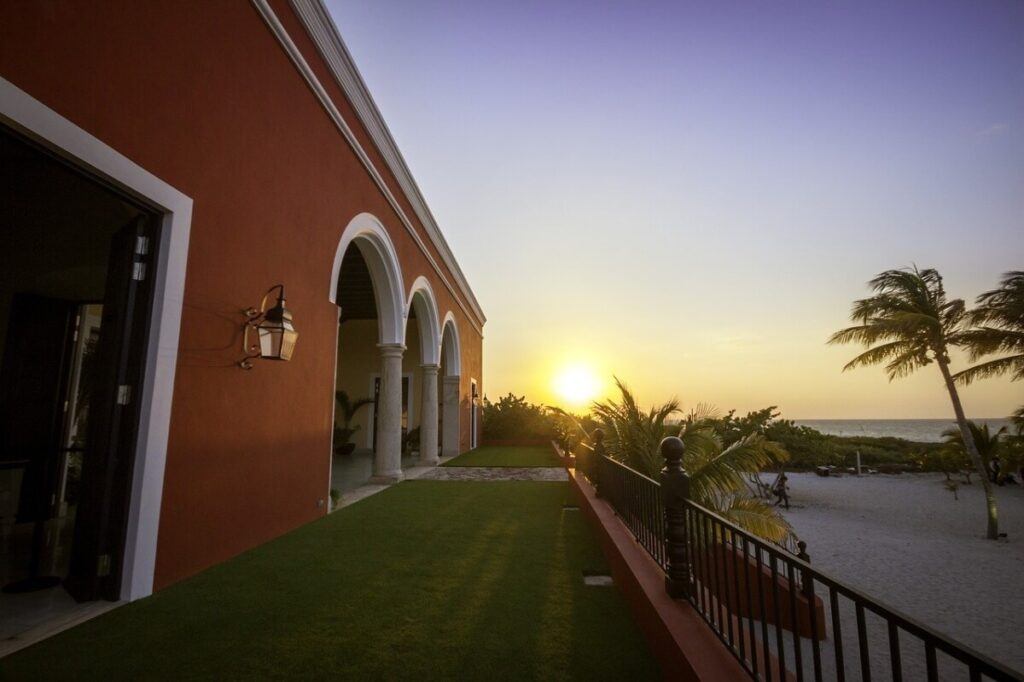 The last Mexican destination that made it to the list is Mérida. Located in the southeast of the country, Mérida is another famous destination among national and international tourists.
Known as the Ciudad Blanca (White City) due to its white buildings, Mérida has a lot to offer its visitors. If you pay attention to your surroundings, you will notice it's a combination of Spanish and indigenous cultures. Its architecture has a lot of Maya influence which adds a special charm to it.
Walk along the famous Paseo de Montejo where you can admire beautiful, old mansions from colonial times. On the same boulevard, you can see the Monumento a la Patria, an impressive monument with Maya motifs.
Mérida is home to several old churches and colonial buildings that light up at night and provide visitors with a magnificent view. Have your camera ready.
You might have heard about Chichén Itzá. It's really close to Mérida. The trip takes only around 1.5 hours. This Maya site is a must when visiting the region.
You can also visit the surrounding cenotes and swim in them. The water is clear and refreshing after walking in the sun of the Yucatán Peninsula.
There are several haciendas in the region surrounding Mérida. Several of them have been converted into beautiful hotels. Try to visit at least one of them.
Mérida is also famous for its food. In fact, Yucatecan cuisine is one of the most characteristic of Mexico. It includes dishes such as cochinita pibil, sopa de lima, and panuchos. The food is delicious and varied and includes pork, pumpkin seeds, habanero pepper, among other ingredients.
With a score of 86.84, you don't want to miss out!
==>> Click here to start planning your trip! <<==
Conclusion
There you have it. Mexico has a lot to offer its visitors. From small towns to large cities, from old to modern, you will find something interesting during your visit.
The Mexican tourism industry has grown exponentially in recent years. It shouldn't surprise us that every year more destinations are being added to travel guides and blogs. Each destination is different and unique. Mexico is a vast country with different cultures and that shows.
Mexico is one of the best countries you can visit in the world. Don't take our word for it. Millions of travelers can attest to it. T + L is one of the most renowned magazines in the industry. I hope that gives you some confidence. By the way, if you'd like to read the full article, you can do so here.
Have you ever visited any of the destinations mentioned above? No? What are you waiting for? Millions of people can't be wrong.
I'd love to read about your experiences and opinions in the comments section below. Also, feel free to leave any questions you might have about the subject. See you soon!
Book your trip now!
Book your flight
The first thing you have to do is find cheap flights. But where do you find those? There are many search engines, but the one I highly recommend is Skyscanner. Here you can compare fares from all over the world and pick the one that suits you best.
Book your accommodation
The next thing you have to do is secure your lodging. Whether you prefer a hostel, a guesthouse, a B&B, or a hotel, you can find them all on Booking. You can find lodging of all kinds ranging from cheap to expensive and somewhere in between. Many people have scored good deals using it.
Another popular option is Hostelworld. This website focuses on hostels as opposed to hotels.
Book a tour
In some places, you might want to hire a tour. Not all places are equally accessible to visit by oneself. It helps enormously when you visit with a local guide who can show you around and answer any questions you might have…all in your native language. My to-go place is Viator as they offer tours of all kinds and have a presence all over the world.
Rent a car
Public transportation is usually cheaper than renting a car, but it's sometimes more complicated and time-consuming. That's a reality. In some cases, it's more convenient to rent a car. My recommendation is Rentalcars.com. Here you can compare rates and choose the one that fits you best.
Book your bus tickets
You can save money by booking bus tickets online. My favorite site to do this is Busbud.
Get travel insurance
Never travel without a travel insurance policy, especially during these days! Travel insurance can save your life. My recommendations are World Nomads and Insured Nomads. Both companies cover COVID-19 related incidents, which is crucial these days.
More resources
Just click on the "Plan your trip" tab at the top of this page, and you will find more resources like getting Mexican insurance for your foreign car, buying travel accessories, and learning Spanish. And, of course, don't forget to check back often to read about more tips on Mexico travel.