I think most of us like to travel. We get to visit cool places, meet new people, try out different foods, and break free from our daily routine. It's great for our physical and mental health. However, not all people like to travel. Not too long ago, I had a conversation with a friend about this that got me thinking. He had several good arguments, but while I don't completely agree with all he said, there is some truth in his words. That's why today I'll share with you what I don't like about travel.
As with all things, it's not always rainbows and butterflies. I hadn't thought too much about it since I try to focus on the positive side, but that does not mean the whole process is perfect. As I'm writing this, tons of things come to my mind. When you travel, you will have a lot of anecdotes to tell, both good and bad. Today, we will focus on those annoying things that happen to everyone. Are you ready? Let's get started!
Packing Up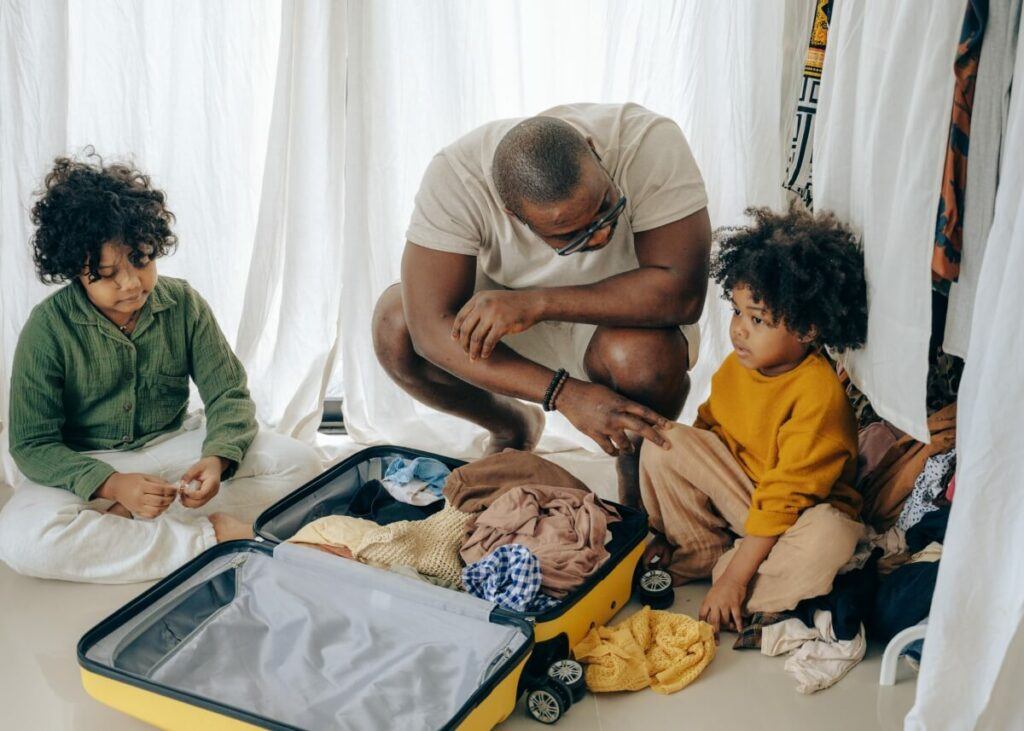 As much as I love traveling, this is one of the things I dislike the most. Which clothes should I bring? How do I fit them inside the suitcase? Do I fold them or roll them? Rolling takes up less space but is a lot more work. It requires some practice too.
And then you have the weight restrictions. If you have ever flown, you know how it goes. You have to be careful not to exceed the weight limit or you will have to pay a hefty fee at the airport. Not only the weight but the suitcase dimensions matter too. Not all airlines are the same, but many of them enforce their baggage policies.
You also have to be careful when traveling with liquids, gels, or aerosols. As if packing up weren't complicated enough, you have to be careful with the things you bring onboard. Many items are not allowed in carry-ons, and you will have to check them at the airport.
It's a breeze when traveling during summertime, but not so during wintertime. Winter clothes are heavier and take up more space than summer clothes. On top of that, it has been proved that men's clothes are heavier than women's on average. Just a pair of jeans can weigh as much as 24 oz (700 g)!
Oh, and don't forget to leave some space for souvenirs! Good luck with that.
The Airport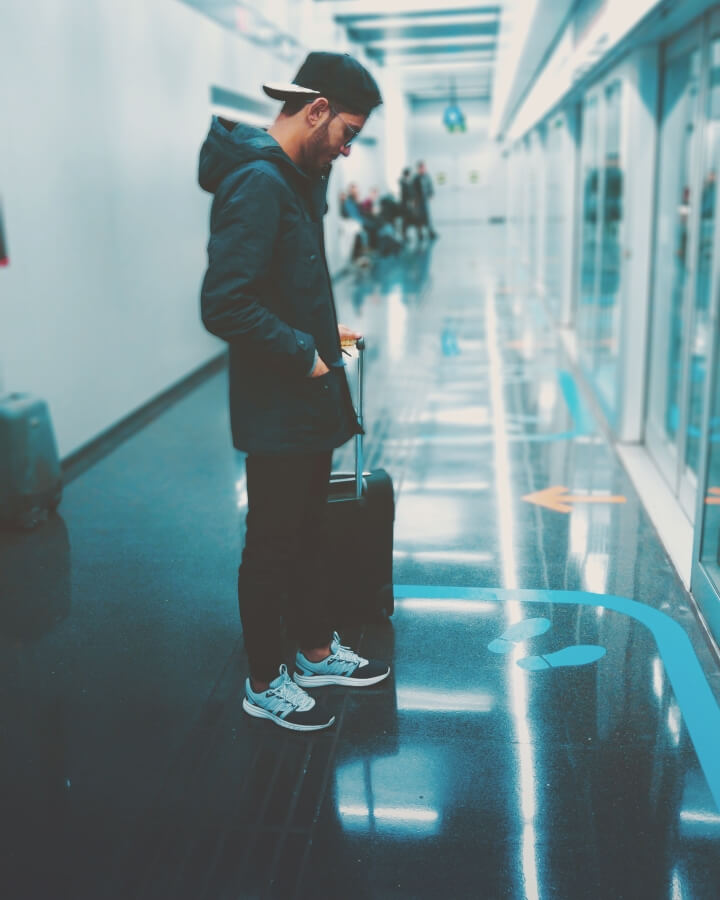 I loathe airports. They're sometimes located outside the city, so getting there can be a nightmare depending on the traffic. You also have to show up two or three hours before departure, especially if you're checking baggage. Check-in lines get long, but it's not always possible to skip them.
And then you have to go through security checkpoints. I can't talk for all countries, but at least in the U.S., TSA (Transportation Security Administration) agents are some of the rudest employees you can encounter at an airport. They must either hate their jobs or be under a lot of stress. I don't know. What I do know is that I've had my good share of bad experiences with them.
Once you check in and clear security, you have to head to the boarding gate. However, you get there and find out your flight is delayed. Has it ever happened to you? It's no fun, especially when you're pressed for time, and you have an itinerary. The worst of all is it can be hours. Been there, done that.
Crowds
Depending on the destination and time of the year, avoiding crowds is not always possible. It seems that some destinations and attractions are packed all year long. Well, maybe I'm exaggerating a bit, but you get the idea, right?
There has been an ongoing controversy in places like Venice and Paris where residents have demanded a restriction on tourism. The same applies to many other famous destinations. Some places are crowded all the time and exploring them in peace without someone pushing past you is merely a dream. Taking a decent photo is next to impossible. No matter where you look, there are people everywhere! What do you do in those cases?
And then you have to stand in line to enter a museum, a park, or a restaurant. Not an ideal way to spend your vacation, right?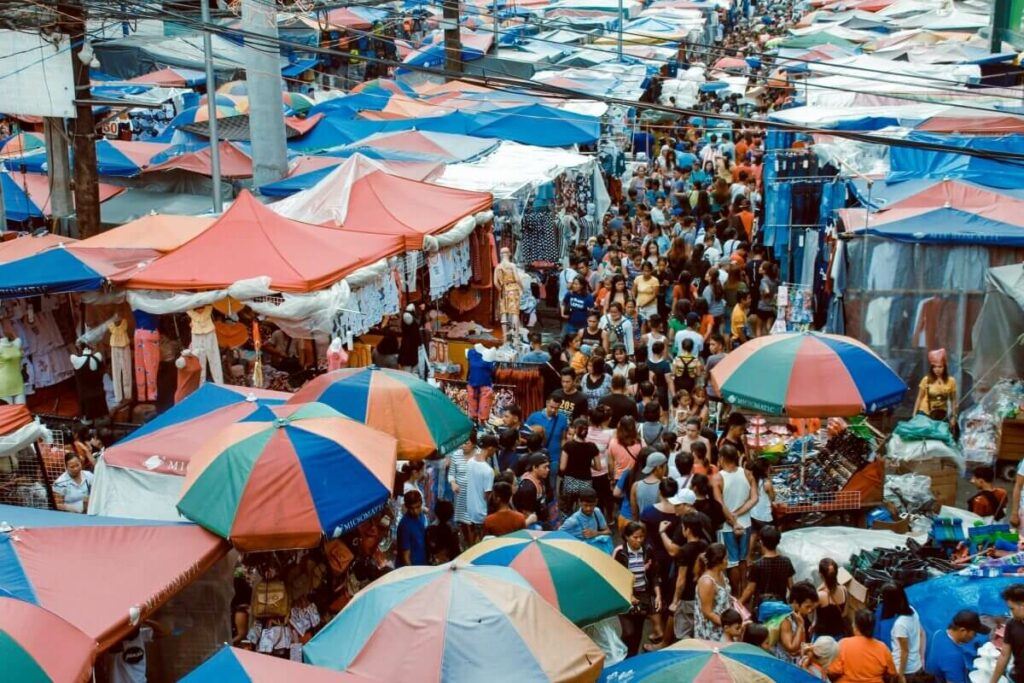 Tourist Traps
A tourist trap is defined as a place that attracts and exploits tourists. They lure tourists by offering them overpriced items or services. They abound everywhere. If you don't know a destination, you might easily fall into them.
When you are researching a destination, it's very important to identify this kind of place. Check what the locals have to say. If you want to experience something authentic, listen to locals and don't leave everything till the last minute. You can save a good bunch of money.
Jet Lag
When you travel long distances between places with different time zones, you experience jet lag. Jet lag happens when our sleep-wake patterns are disturbed. You feel tired, sleepy, and sometimes irritable.
I hate feeling like that when I arrive at my destination. On the first day all you want to do is sleep, but we don't travel to sleep, right? We want to venture out and explore our surroundings.
Not only do you suffer from jet lag at your destination but when you get back home too. Although jet lag is temporary, it can take you a few days to recover totally from it.
Excessive Rain
Has it ever happened to you that you visit a destination and it rains every single day? Is there anything worse than that? You can't do any outdoor activities, thus severely limiting your options.
But let's be fair. If we travel during the rainy season, we will encounter rain. It's inevitable, especially in those places where it rains a lot. There's always that risk of rain when traveling during the summer months. That's why it's always a good idea to have a plan B.
Rain can seem very romantic in books and movies, but not when we're traveling. Therefore, we have to learn how to make the most out of it.
Wrap-Up
No trip is perfect. Some things will always bother us, but they shouldn't deter us from traveling. I think there are more good things than bad. Everything is part of the process. As with all things in life, we will have good and bad experiences. In some cases, we can avoid them. However, in others, it will come down to our attitude.
What about you? What is it that you don't like about travel? Can you relate to any of the points mentioned above? What would you add to the list? Let me know in the comments below. See you soon!
Book your trip now!
Book your flight
The first thing you have to do is find cheap flights. But where do you find those? There are many search engines, but the one I highly recommend is Skyscanner. Here you can compare fares from all over the world and pick the one that suits you best.
Book your accommodation
The next thing you have to do is secure your lodging. Whether you prefer a hostel, a guesthouse, a B&B, or a hotel, you can find them all on Booking. You can find lodging of all kinds ranging from cheap to expensive and somewhere in between. Many people have scored good deals using it.
Another popular option is Hostelworld. This website focuses on hostels as opposed to hotels.
Book a tour
In some places, you might want to hire a tour. Not all places are equally accessible to visit by oneself. It helps enormously when you visit with a local guide who can show you around and answer any questions you might have…all in your native language. My to-go place is Viator as they offer tours of all kinds and have a presence all over the world.
Rent a car
Public transportation is usually cheaper than renting a car, but it's sometimes more complicated and time-consuming. That's a reality. In some cases, it's more convenient to rent a car. My recommendation is Rentalcars.com. Here you can compare rates and choose the one that fits you best.
Book your bus tickets
You can save money by booking bus tickets online. My favorite site to do this is Busbud.
Get travel insurance
Never travel without a travel insurance policy, especially during these days! Travel insurance can save your life. My recommendations are World Nomads and Insured Nomads. Both companies cover COVID-19 related incidents, which is crucial these days.
More resources
Just click on the "Plan your trip" tab at the top of this page, and you will find more resources like getting Mexican insurance for your foreign car, buying travel accessories, and learning Spanish. And, of course, don't forget to check back often to read about more tips on Mexico travel.