So now let's say you made up your mind about Mexico and you decided to give it a try. You have never been there or you have but it has been a long time ago. People and places change over time and are different from what you remember 10 years ago. Now you don't know where to go and find yourself at a loss. You have searched for ideas online, but you just can't decide on a destination. Chances are there are so many that you feel a little bit overwhelmed. No worries. You are not alone. Mexico is such a vast country and there are so many things to see and do that it is sometimes hard to pick a single place to visit. Fortunately, we are here to help. That's why I tried to narrow down a list of the most visited places in Mexico for you to use. So don't worry. Just sit back and take some time to read this post.
Where to Start
Maybe you haven't even started to look and that's fine. The good news is that with so much technology nowadays, it's so much easier than before to look for information. All you have to do is pull up your smartphone or laptop and type what you are looking for. Simple as that. A good place to start is Google. It has helped me so much throughout these years.
Also, don't forget to overlook word of mouth. You may have a friend, a coworker or a relative who could give you some recommendations from experience. You never know. So don't be afraid to ask. The more info you get, the better.
Just Give Me the List!
From beaches to pyramids to state-of-the-art buildings, there is a little bit of everything in Mexico. As a Mexican, I already had an idea of what the top destinations were, although some help from the 2018 Most Visited Places in Mexico list by the Mexican Chamber of Commerce came in handy. Without much further ado, below is the list:
Mexico City
Riviera Maya
Cancun
Los Cabos
Guadalajara
Puerto Vallarta
Monterrey
Acapulco
Nuevo Vallarta
Mazatlan
It did not come across as a surprise that 70% of the listed destinations above are beaches. Both domestic and international visitors alike have a preference for them. I don't blame them. Mexican beaches are beautiful and diverse. If beaches are your thing, you should consider visiting Mexico. You can go any time of the year. So it's time to start packing up and buy your ticket! Okay, but first don't forget to ask for permission at work hehe.
I will give a brief description of each destination below as I intend to get into more details in future posts. This is just an overview so you can have a better idea of what places to visit.
Mexico City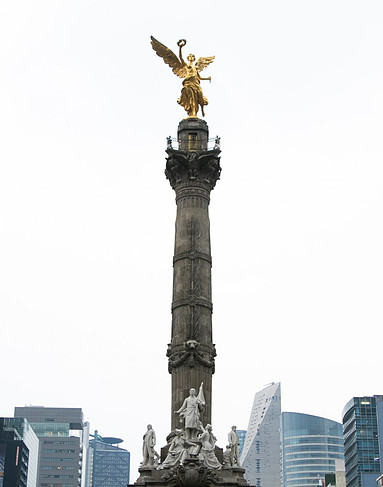 The Mexican capital. It has so much to offer everyone. It's such an international city with lots of museums, theaters, parks, delicious food, markets, malls, everything! You will find lots of foreign tourists everywhere you go. That should tell you something.
There are no beaches there, but you will always find something to do. Catch a soccer game, attend a musical/play, go to one of their vibrant clubs, eat at one of their famous restaurants, immerse yourself at one of their incredible museums or simply go take a walk. No wonder it is the most visited destination in the country.
Riviera Maya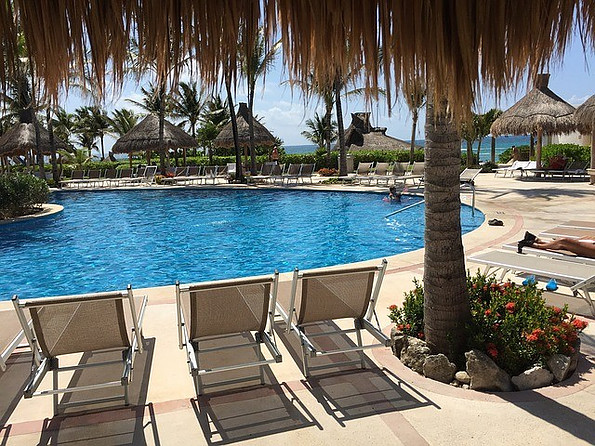 This is a district in the Yucatan Peninsula very close to Cancun's airport, about 50 km away. You will find lots of all-inclusive resorts as well as smaller boutique hotels. The Riviera Maya is also a favorite honeymoon destination. If you're planning on getting married, you could even propose to your fiancée there. It's a very romantic place, but if neither applies to you, don't fret yourself. You can still have fun. Due to its proximity to the sea, there are lots of water-related activities to do there. And since it's located in the Yucatan Peninsula, you have access to several archaeological sites in the area.
Cancun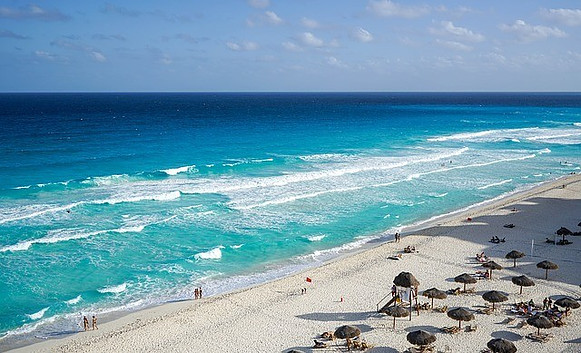 One of the most visited beaches par excellence. It attracts thousands of visitors from all over the world. Aside from its white-sand beaches, Cancun boasts of a superb nightlife. You can party all night long and hop from club to club. If you go during spring break, you will most likely find American college students enjoying themselves.
Los Cabos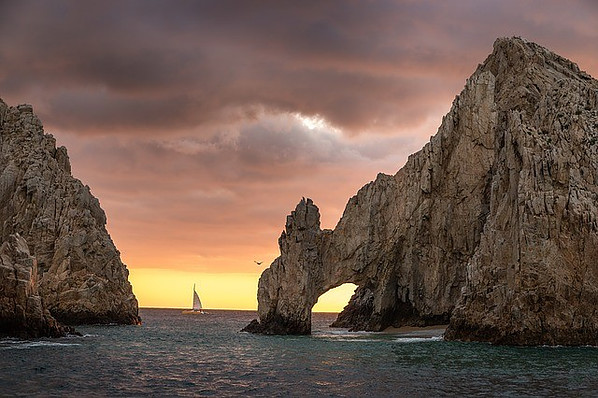 This city is located in the northwestern part of Mexico. Who would have thought the desert and the sea could be so close one from another? Well, that's the case here. Also, if you visit during the first months of the year, you could see the whales that come from up north to have their babies in warmer waters. Compared to the water temperature in other Mexican beaches, they say the water here is cooler. Despite this, most people agree these are some of the most beautiful beaches in the country.
Guadalajara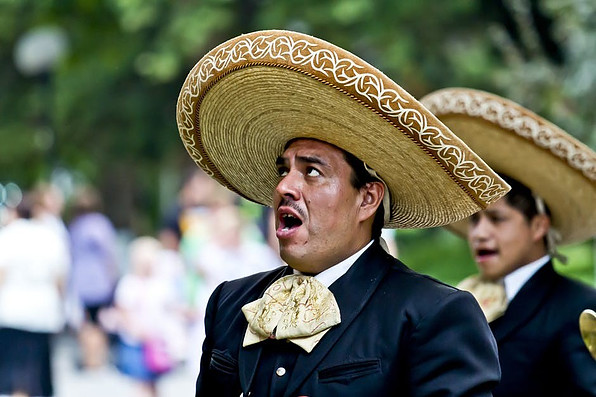 Mexico's second-largest city. Home of the mariachi and tequila. This is one of the most traditional Mexican places if you ask me. If you want to experience Mexican culture at its finest, you won't want to miss out.
Puerto Vallarta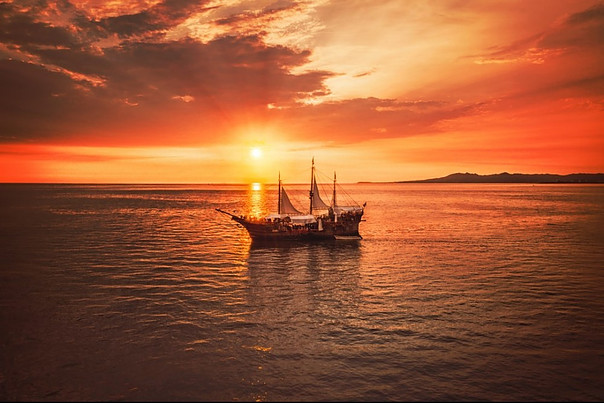 This is another popular destination for both domestic and international tourists, especially Americans. As a matter-of-fact, it has become a popular destination for American retirees. Its proximity to Guadalajara makes it an attractive spot for residents from that city for weekend getaways.
Monterrey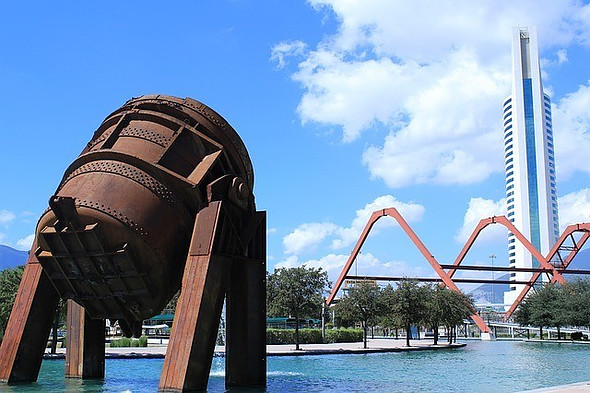 The third-largest city in the country. Mexico's industrial city par excellence. Some people would say there is nothing to do there. It is true Monterrey is not your typical tourist destination, but certainly, there are things to do there. It's just a matter of looking.
Acapulco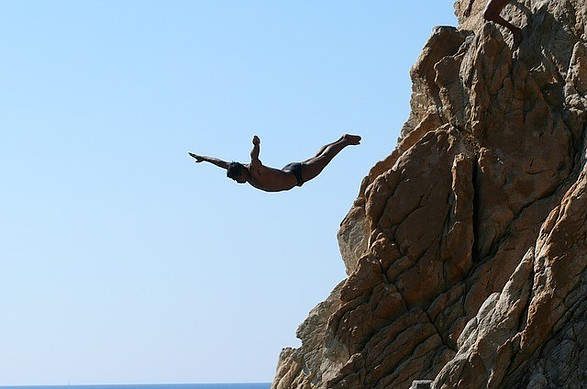 Another beach destination. It's not as popular as it used to be during the 80s and 90s, but it remains in the top ten list nonetheless. You may have come across reports of violence and crime there, but keep in mind that most incidents are related to conflicts between drug cartel members. In other words, the general public is not the target of such attacks. It is relatively safe for tourists to be in the franja turistica (tourist strip) along the beach. Just take precautions like you would in any other city.
One of the most popular attractions is their divers. They do scary jumps. Check out the video below.
Nuevo Vallarta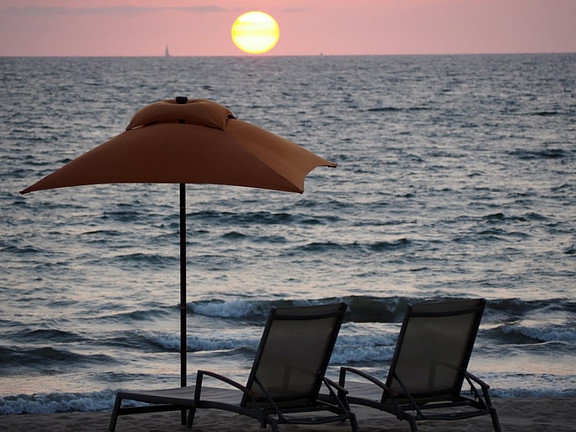 Not to be confused with Puerto Vallarta. This is another beach destination about 15 minutes from Puerto Vallarta's airport. It boasts of beautiful beaches, golf courses and an extensive amount of wildlife. Sayulita, a famous surfing spot, is close to it.
Mazatlan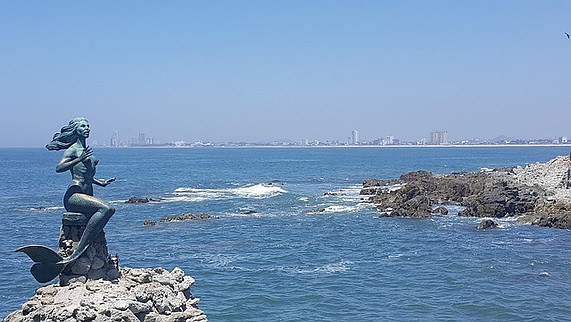 Finally, we have one more beach. "How many does Mexico have?", you may be asking yourself at this point. The answer is lots, lots, lots!. We have beaches on both sides of the country and each one of them is unique.
Mazatlan is famous for its beaches, its sea wall or malecon (one of the longest in the world), its seafood and Banda sinaloense music. If you like fishing, Mazatlan is the perfect spot to try your skills in this sport as well.
Where Should I Go Then?
As you can see, the most sought-after destinations are along the beach. But this doesn't mean you have to go there if you don't like that. I like the beach, but I also like other kinds of places. Sometimes I pick the beach, others I pick a small town. At times, I just want to relax, while at others I want to explore my roundabouts. Just be flexible and you will always find something. Who knows? You could find a hidden gem somewhere. Don't feel obligated to follow other people's recommendations, but don't discard them completely either. They could come in handy when you least expect it.
So now you know which places are the most visited in Mexico. In future posts, I will talk about other destinations that are equally appealing but maybe not too well-known. Please feel free to comment below and ask any questions you have. See you soon!
Book your trip now!
Book your flight
The first thing you have to do is find cheap flights. But where do you find those? There are many search engines, but the one I highly recommend is Skyscanner. Here you can compare fares from all over the world and pick the one that suits you best.
Book your accommodation
The next thing you have to do is secure your lodging. Whether you prefer a hostel, a guesthouse, a B&B, or a hotel, you can find them all on Booking. You can find lodging of all kinds ranging from cheap to expensive and somewhere in between. Many people have scored good deals using it.
Another popular option is Hostelworld. This website focuses on hostels as opposed to hotels.
Book a tour
In some places, you might want to hire a tour. Not all places are equally accessible to visit by oneself. It helps enormously when you visit with a local guide who can show you around and answer any questions you might have…all in your native language. My to-go place is Viator as they offer tours of all kinds and have a presence all over the world.
Rent a car
Public transportation is usually cheaper than renting a car, but it's sometimes more complicated and time-consuming. That's a reality. In some cases, it's more convenient to rent a car. My recommendation is Rentalcars.com. Here you can compare rates and choose the one that fits you best.
Book your bus tickets
You can save money by booking bus tickets online. My favorite site to do this is Busbud.
Get travel insurance
Never travel without a travel insurance policy, especially during these days! Travel insurance can save your life. My recommendations are World Nomads and Insured Nomads. Both companies cover COVID-19 related incidents, which is crucial these days.
More resources
Just click on the "Plan your trip" tab at the top of this page, and you will find more resources like getting Mexican insurance for your foreign car, buying travel accessories, and learning Spanish. And, of course, don't forget to check back often to read about more tips on Mexico travel.