Located in northwestern Mexico, Mazatlán is known as the Pearl of the Pacific. It is a beach destination known worldwide. Thousands of Mexican and international tourists visit this destination to enjoy the beach, sunshine, and vibrant life that they will hardly find somewhere else. Unsurprisingly, it's one of the most visited cities in Mexico.
But what else is there to do in Mazatlán? While the beach is the first thing that comes to mind for most people, there are certainly other things you can do there. The list of things to do in Mazatlán is extensive. There are activities for all budgets and preferences. If you would like to learn more about this fantastic place, then keep on reading till the end.
Hit the Beach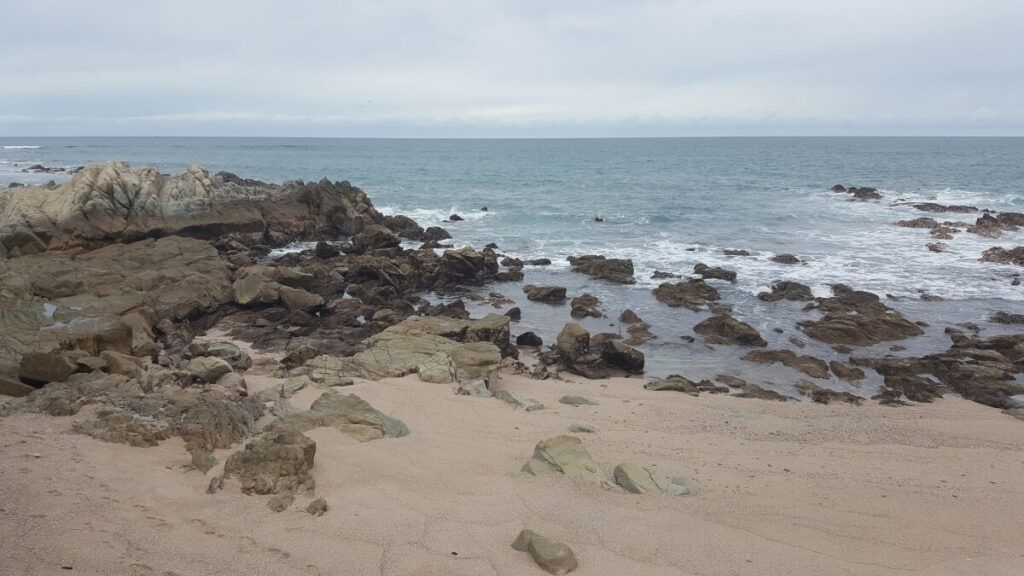 Let's start with the obvious. You will find plenty of beaches all around Mazatlán. Some beaches are good for swimming, while others are good for water sports like surfing
Some of the most famous beaches for swimming due to their calm waters are:
Playa Norte
Playa Camarón
Playa El Caminero
Playa Cerritos
Playa Gaviotas
Playa Venados
On most beaches, you can find umbrella rentals, restaurants/food stands, restrooms, and other services to spend a whole fun day with friends, family, or solo.
Surf That Wave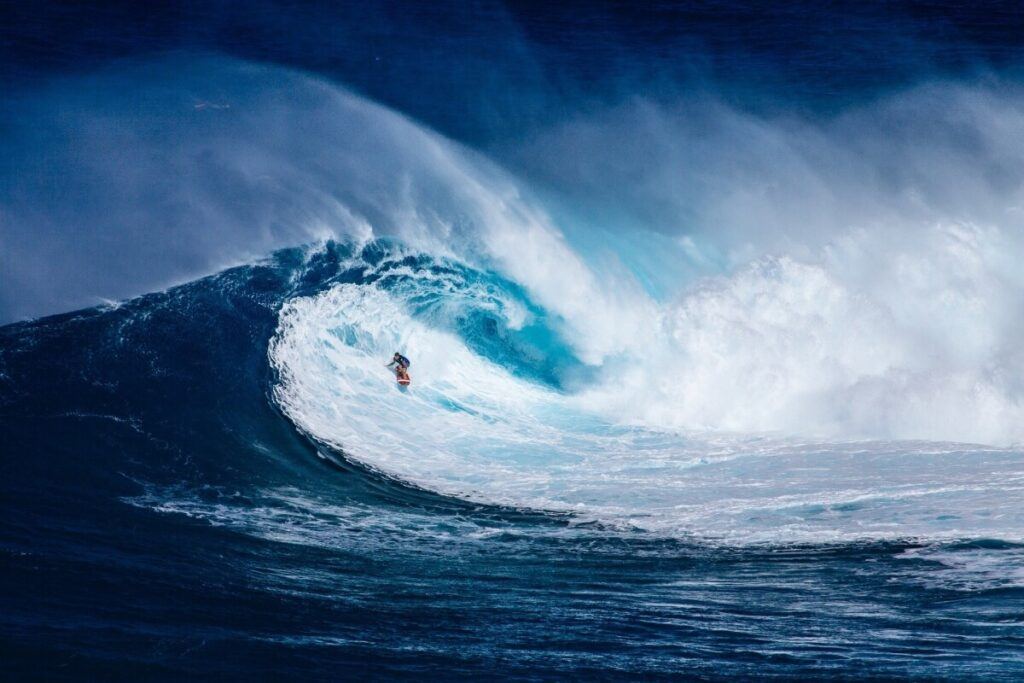 One of the most popular water sports in Mazatlán is surfing. If riding on waves is your thing, then I recommend you head over to one of the following beaches:
Playa Olas Altas
Playa Las Brujas
Playa Los Pinos
Other popular water activities include jet ski, snorkeling, scuba diving, and kayaking. You won't have time left to get bored.
.Catch That Fish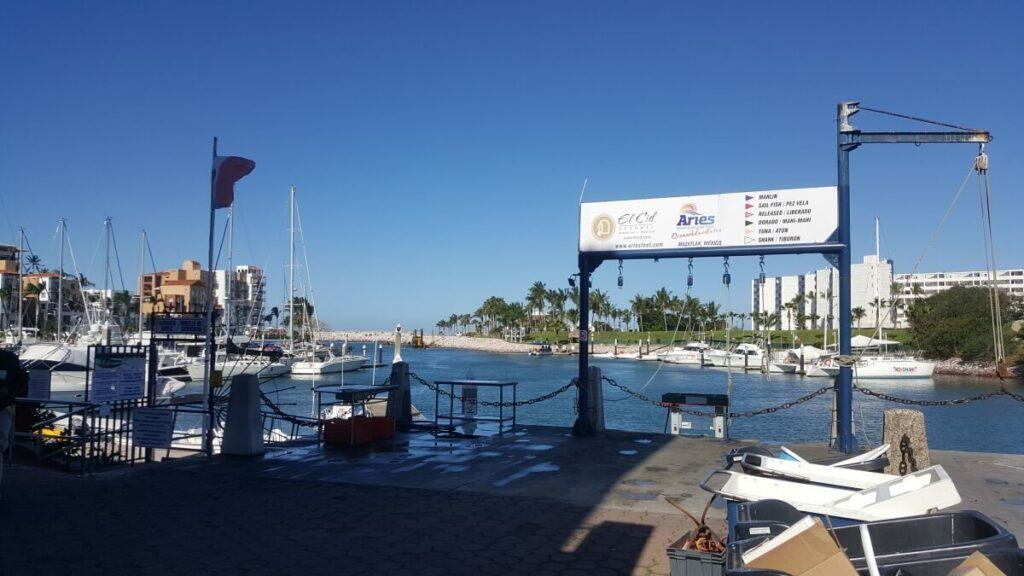 Besides its beautiful sandy beaches, Mazatlán is famous for its variety of fish. You can catch species of all kinds such as Marlin, Swordfish, Tuna, Dorado (Mahi-Mahi), Wahoo, Shark, Flounder, Red Snapper, among many, many others.
One of the most popular places to go fishing is Playa Sabalo. There are many agencies all over town that offer deep sea fishing tours. You can ask at your hotel or do a quick Google search and you will find one that suits your needs.
Visit Stone Island (Isla de la Piedra)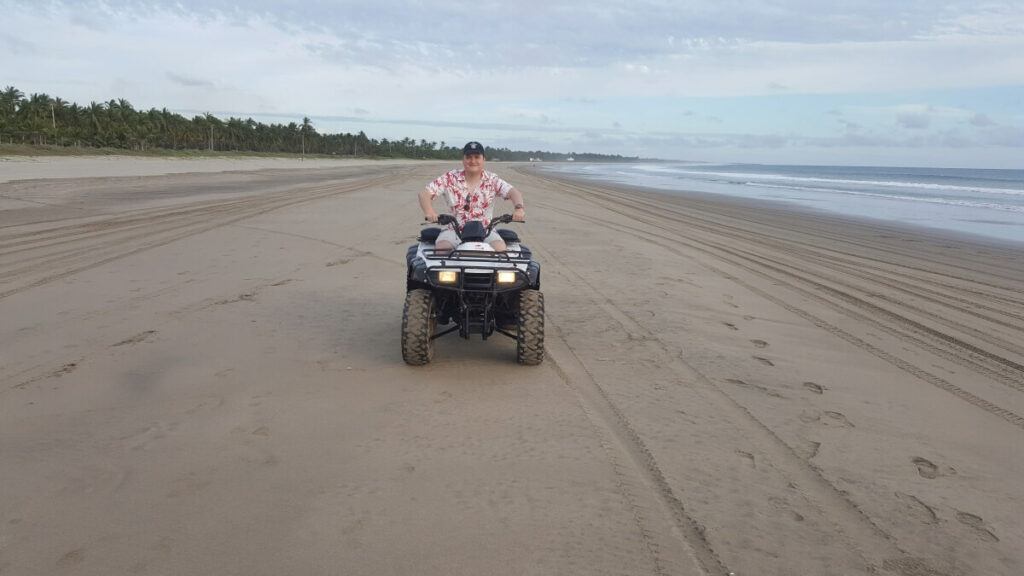 Technically, it's not an island, but it's known like that by locals. To get there, you have to take a boat and then walk or take an oruga (a kind of local taxi) to get to the beach.
One of the things that I enjoyed the most about this place was that there were fewer tourists (especially foreign ones) compared to other beaches. This gave it a more authentic feel, so to speak.
Besides being a good place for swimming, Stone Island has many restaurants that serve delicious seafood. You can swim for a bit, get out to eat, and then sit under a palapa (palm roof).
Other activities include snorkeling, horseback riding, and ATV rentals.
Walk to the Top of El Faro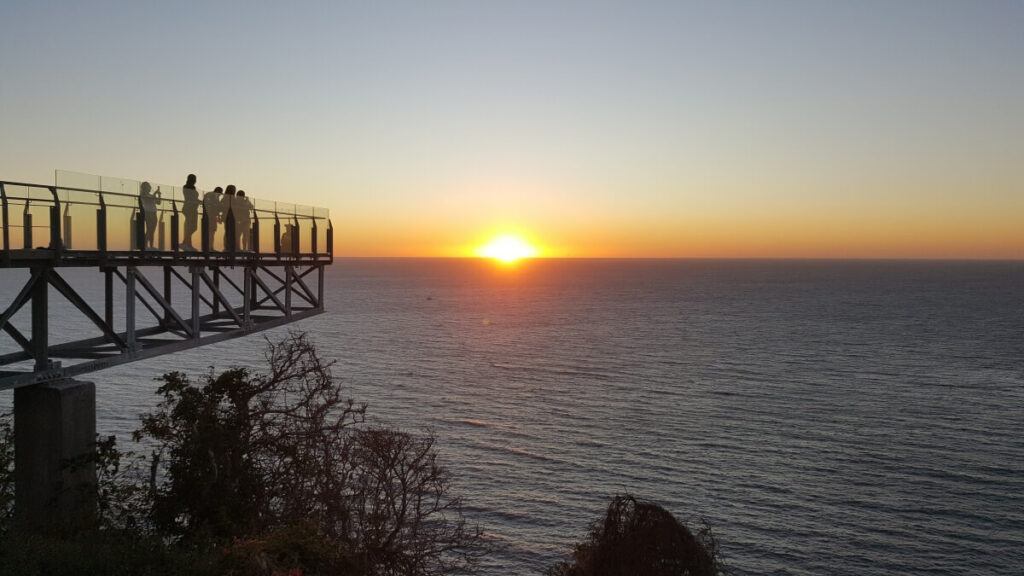 El Faro Lighthouse is one of the highest natural lighthouses in the world. And guess where it is? Right, in Mazatlán!
To get to the top, you need to be somewhat in good shape. The first part consists of a gravel path. You will then have to climb a total of 336 stairs. The hike is 157 m (515.09 ft) long and takes between 30 minutes and 1 hour, depending on your speed and physical condition. But if you ask me, it's totally worth it. You will be rewarded with a 360° view of the city.
At the top, there is a glass-bottomed lookout. It's not for the faint of heart, but if you dare get on it, you will get an even more amazing view of the town below.
The best times to go are the early morning hours and the evening. The sunrises and sunsets look spectacular from here!
Many locals visit this place to work out. It's not wheelchair accessible, so keep that in mind.
Ride a Pulmonía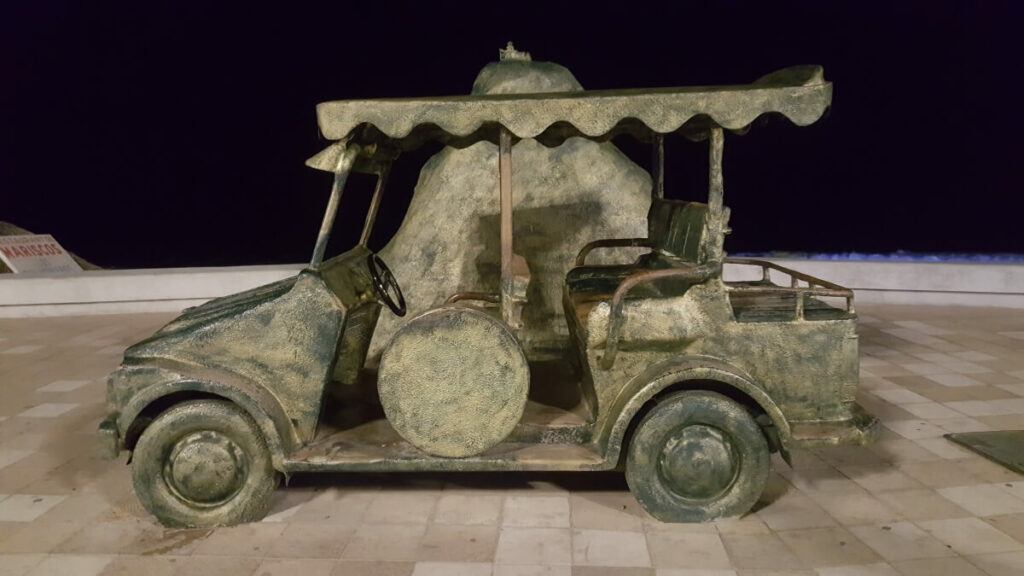 The iconic pulmonías are open-air taxis that resemble golf carts. They were named like that (pneumonia) because some people said you could get pneumonia from riding these vehicles and getting hit by the cold air.
Pulmonía drivers are very creative and customize their vehicles with rims, flashy lighting, and sound systems. You will see them all over town. There's no better way to tour Mazatlán.
Pulmonías are a little pricier than regular taxis. Think of them as tourist taxis. You can take one for a simple ride from point A to point B or you can hire one by the hour. They can take you to lesser-known places in town. In any case, make sure to negotiate the price before getting on one.
Eat Aguachile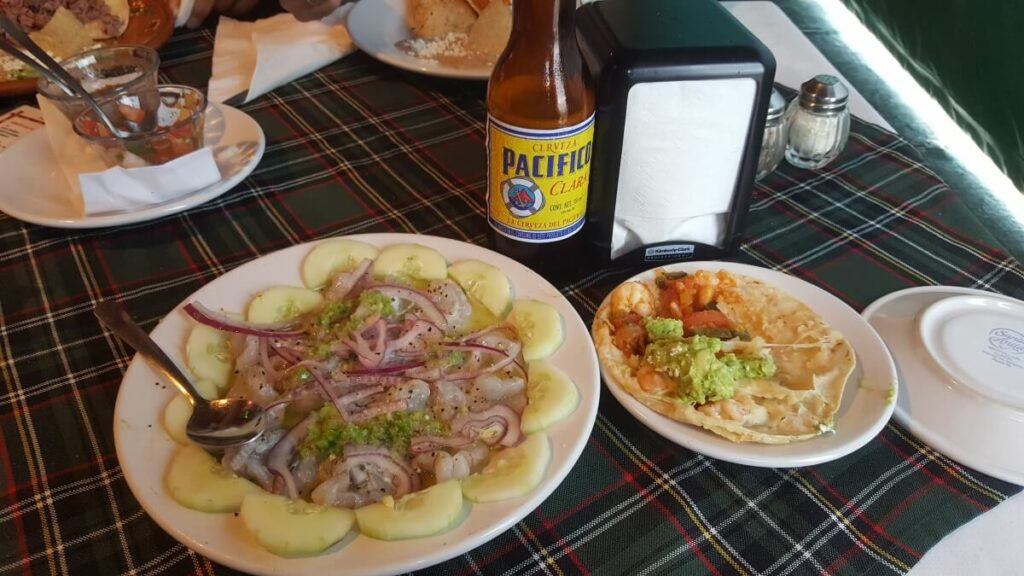 Mazatlán is famous for its variety of seafood. One of the most famous dishes is aguachile. This delicacy consists of shrimp soaked in a mixture of chili peppers, lime juice, cilantro, onion, and salt. It is then topped with cucumber and voila! People eat them with tostadas and mayonnaise. It's delicious, but be advised: it's spicy!
Don't forget to pair your dish with a cold Pacifico. It's a pilsner-style beer with a touch of grass-citrus and is the local beer par excellence.
There are many seafood restaurants in Mazatlán. One of the most popular is El Muchacho Alegre on the malecón. They also have live entertainment, so it's a good option for eating and listening to some music.
Visit the Historic Center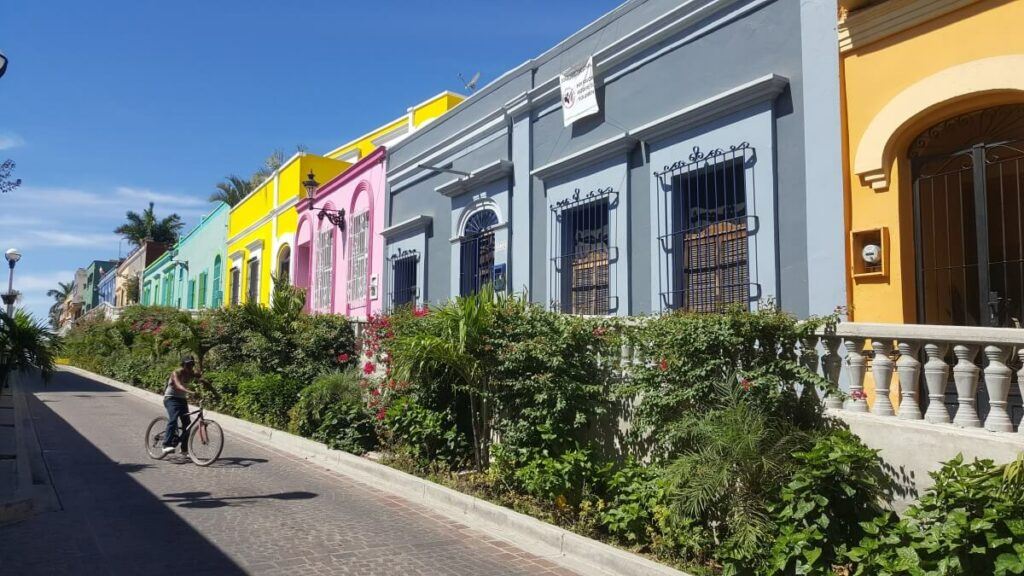 The Historic Center is the heart of Mazatlán. Whether you visit by day or night, there's always something going on. There are restaurants, bars, cafes, art galleries, and various shops of all kinds. Some points of interest include:
Plaza Machado, influenced by Spanish and French architecture. It's a gathering place for locals and a great place to watch a musical performance or artists at work.
Immaculate Conception Cathedral, a 19th-century church with two towers boasting a Baroque style.
Angela Peralta Theater, a popular venue that hosts operas, concerts, and other artistic events.
Mazatlán Archaeological Museum, a museum with a wide collection of pre-Hispanic artifacts.
Pedro Infante Museum, the place where the Mexican star of the Golden Age of Mexican Cinema was born.
Angel Flores Street, a colorful street with lots of photo ops.
Municipal Market, a place for shopping for souvenirs and fresh food.
Take some time to wander through the various streets of the Historic Center. You will be greatly surprised.
Walk Along the Malecón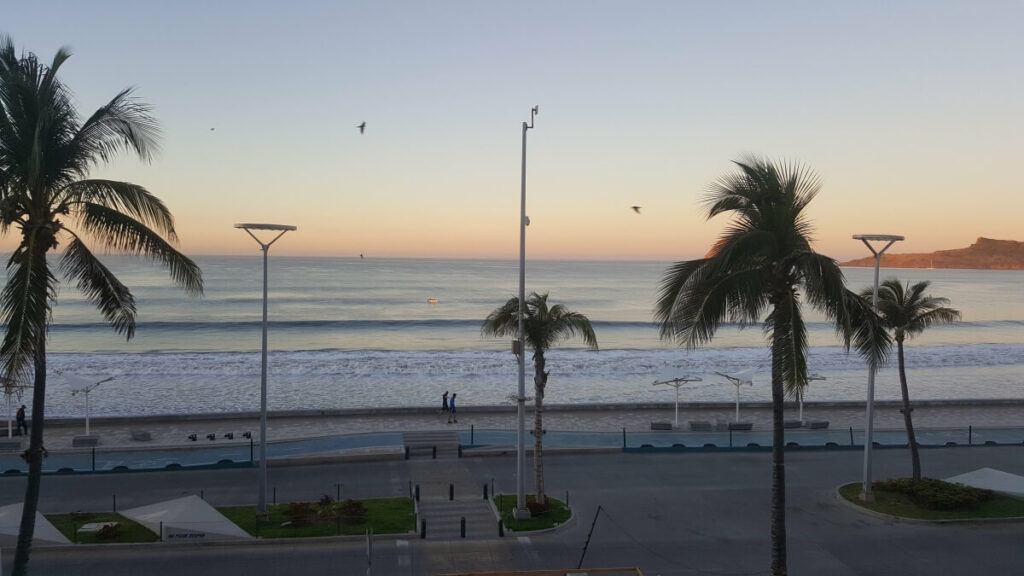 No visit to Mazatlán is complete without visiting its malecón (seawall). It's 21 km (13.05 miles) long and connects the Historic Center to the north of the city. It's a nice place for taking a stroll, going jogging, working out, or riding a bike.
Along the malecón, you will also find several sculptures like the Mujer Mazatleca by local artists. As you continue walking, you will pass by restaurants, bars, and beaches where you can take a break.
A famous attraction along the malecón is the Carpa Olivera. It's a saltwater swimming pool that dates back to 1914. It feels as if you were swimming in the ocean, but in reality, you're inside a pool.
The malecón is open 24/7, but it's recommended to visit either early in the morning or late at night. The sun in Mazatlán is strong.
Watch the Cliff Divers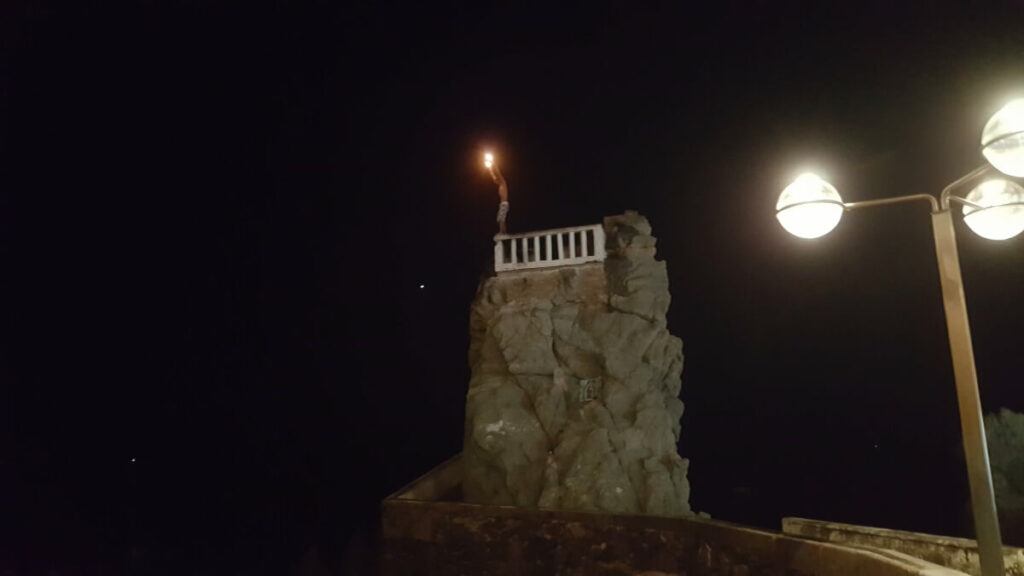 You may be familiar with the divers at La Quebrada, Acapulco, but did you know Mazatlán has its own version, too? You can watch them perform at the Parque Glorieta Rodolfo Sanchez Taboada. Locals simply call this place El Clavadista (The Diver).
Divers jump off a 15-m (50 ft) cliff. It may not sound like a lot, but what makes this more challenging is the fact that the water is not that deep. It's only 1.83 m (6 ft) deep! Divers have to wait for the waves to bring the water level up. It's a dangerous activity indeed. Timing is everything!
There is no set schedule for the shows. They usually start around noon and continue all day through the evening. They're free, but tips are appreciated.
Catch a Baseball Game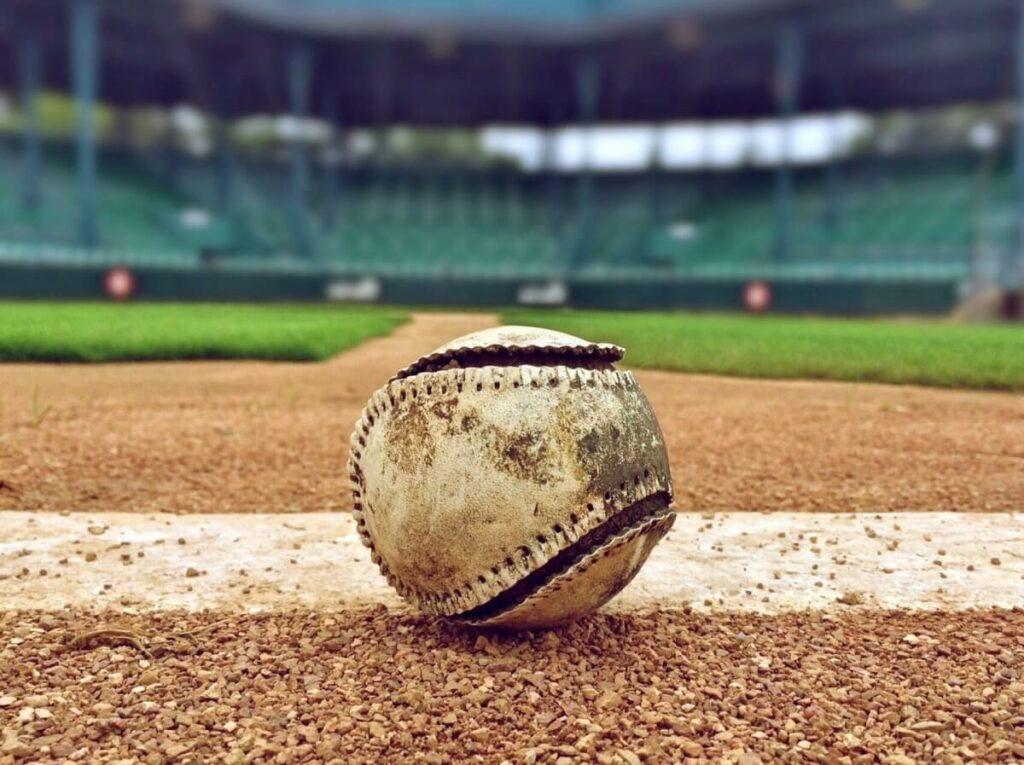 Although soccer is undoubtedly the most popular sport in Mexico, baseball is more popular in some northern cities, including Mazatlán. The local team is called the Venados de Mazatlán. With nine championships in Mexico and two in the Caribbean series, they are one of the most competitive teams in Mexico and Latin America.
If you have never attended a Mexican baseball game, I highly recommend you do it. The ambiance is spectacular and Mexican fans are really passionate about their team. Go Venados!
Nightlife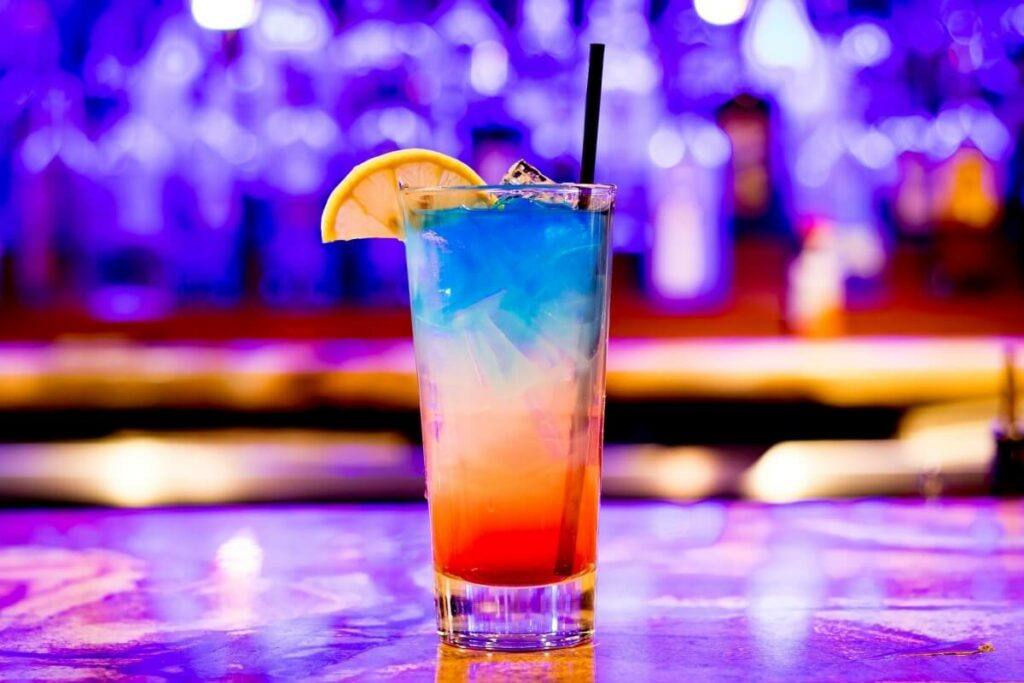 Mazatlán is famous for its nightlife. Locals like to party hard, making it a popular destination among tourists. During the day, it's not uncommon to spot local bands touring the beaches while playing Banda music. However, if that's not enough for you, then I recommend visiting one or more of the most popular nightclubs in town:
Joe's Oyster Bar
El Rey Disco Club
Onaki Beach Club
Classico Mazatlán
Privé
La Consentida
Mamitas
NICE
The party scene in Mazatlán is huge and varied. You can visit a different nightclub each night. Whichever you pick, you will pass an incredible time with your companions.
Day Trip to El Quelite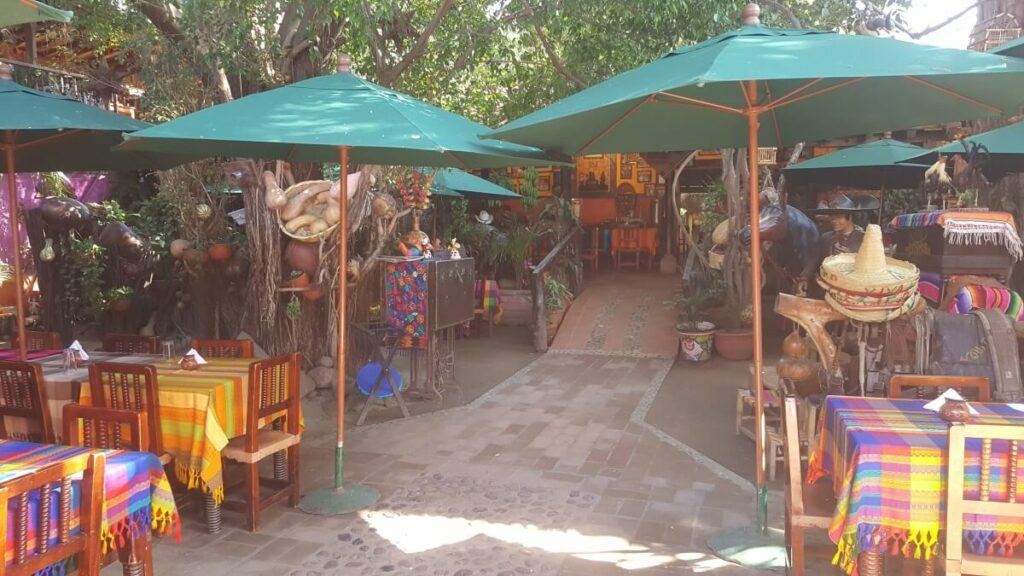 El Quelite is a small town about 40 minutes away from Mazatlán. It's a picturesque town with cobblestone streets and colorful houses. It's becoming quite popular among tourists, although it still keeps that authentic charm.
A must in El Quelite is El Mesón de los Laureanos. It's a huge restaurant with beautifully decorated patios and a varied offer of Mexican dishes that date many years back.
If you get lucky, you can watch an Ulama match. El Quelite is one of the few villages in Mexico that still practice this pre-Colonial ball game. The roots of this game go back to the 2nd millennium B.C.
El Quelite is also famous for its cock farms, its cheese factory, its fish tanks, its hot springs, its grottoes, and its petroglyphs.
You can take a walking tour, or, if you prefer, ride a horse around town. A magical experience indeed!
Carnival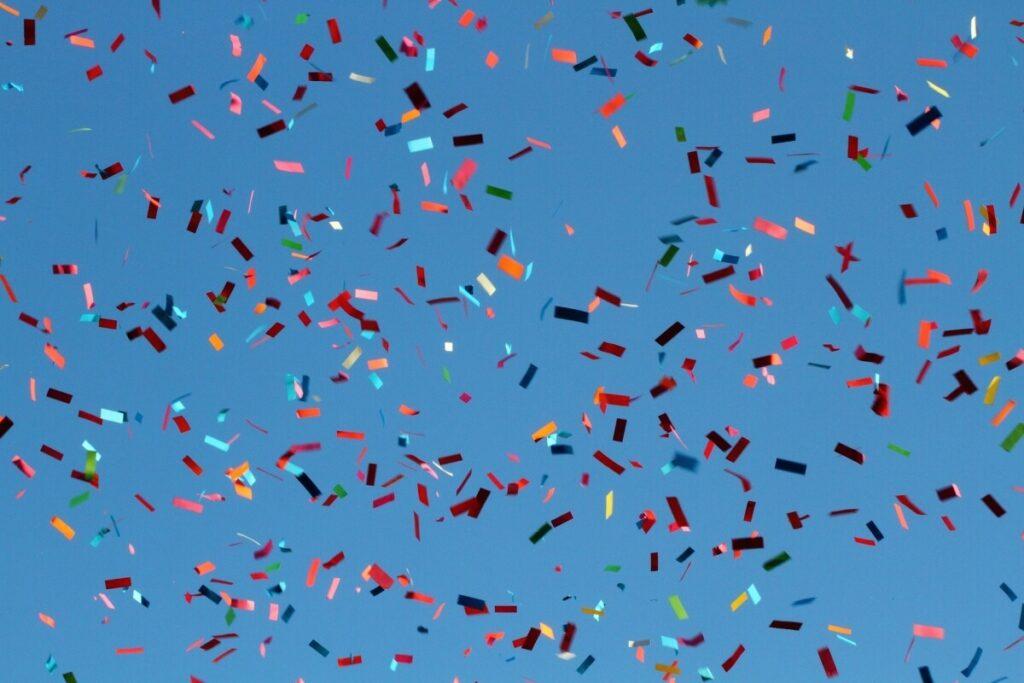 The Mazatlán Carnival is one of the biggest and most popular carnivals in Mexico and Latin America. It takes place during the five days before Lent. Needless to say, it is one of the busiest seasons in town. It is estimated that about one million people visit Mazatlán during this time.
There are parades, fireworks displays, concerts, food, and other events throughout town. It is only surpassed by the one in Veracruz.
If you're planning to visit during this season, make sure to book your hotel in advance. They fill up fast!
A Few Tips
Compared to the beaches in the Caribbean, the water in Mazatlán is cool-cold most of the year. It is warmer between June and November. If you plan to visit outside of those months, you might consider bringing a thermal wetsuit.
You don't need to rent a car to visit Mazatlán. It's a very walkable city. However, you can also take the bus. The Sabalo-Centro bus can take you anywhere along the malecón or the Historic Center. Other transportation options include taxis, Uber, pulmonías, and orugas.
As I mentioned earlier, locals like to party. If you don't want a band playing next to you at the beach, you will either have to go there early or stay at a resort with a private beach. Public beaches can be noisy.
Beware of timeshare sellers. You will find them everywhere from the airport to hotels. They're like the plague! They will invite you to a presentation or breakfast, but it's all just part of a sales pitch. You might not even hear the word timeshare, but that's what it's all about. Just tell them you're not interested unless you want to waste a good four hours of your time.
Most people stay in the Zona Dorada area. There are plenty of lodging options there to choose from. Other popular options are downtown, Olas Altas, malecón, and Marina.
Don't forget to pack a hat, sunglasses, sunblock, and comfortable shoes. Enjoy!
Conclusion
As you can see, Mazatlán is more than just beaches and sunshine. With varied gastronomy, an unbeatable party scene, and lots of cultural and social activities for everyone, it is unsurprisingly one of the most visited destinations in Mexico. Not just that, many Americans and Canadians call it home, making it an important ex-pat community as well.
It's always a good time to visit Mazatlán, but of course, you have to consider several factors like the weather and cost. These will vary depending on the season you plan on visiting. You can spend as little or as much as you want. It's just a matter of planning.
Have you visited Mazatlán? If you haven't yet, what are you waiting for? Let me know your impressions and questions in the comments section below. Bon voyage!
Book your trip now!
Book your flight
The first thing you have to do is find cheap flights. But where do you find those? There are many search engines, but the one I highly recommend is Skyscanner. Here you can compare fares from all over the world and pick the one that suits you best.
Book your accommodation
The next thing you have to do is secure your lodging. Whether you prefer a hostel, a guesthouse, a B&B, or a hotel, you can find them all on Booking. You can find lodging of all kinds ranging from cheap to expensive and somewhere in between. Many people have scored good deals using it.
Another popular option is Hostelworld. This website focuses on hostels as opposed to hotels.
Book a tour
In some places, you might want to hire a tour. Not all places are equally accessible to visit by oneself. It helps enormously when you visit with a local guide who can show you around and answer any questions you might have…all in your native language. My to-go place is Viator as they offer tours of all kinds and have a presence all over the world.
Rent a car
Public transportation is usually cheaper than renting a car, but it's sometimes more complicated and time-consuming. That's a reality. In some cases, it's more convenient to rent a car. My recommendation is Rentalcars.com. Here you can compare rates and choose the one that fits you best.
Get travel insurance
Never travel without a travel insurance policy, especially during these days! Travel insurance can literally save your life. My personal recommendations are World Nomads and Insured Nomads. Both companies cover COVID-19 related incidents, which is crucial these days.
More resources
Just click on the "Plan your trip" tab at the top of this page, and you will find more resources like getting Mexican insurance for your foreign car, buying travel accessories, and learning Spanish. And, of course, don't forget to check back often to read about more tips on Mexico travel.