Guided tours in Mexico are an excellent option when you don't want to worry about making an itinerary. Some people prefer to take tours while others prefer to do everything on their own. I have tried both and have found out there are several advantages and disadvantages to consider.
You may be wondering if I recommend doing guided tours in Mexico. It's not black or white. Nothing is set in stone. Let's take a look at some important factors and I will let you decide in the end for yourself.
What Are Some Advantages?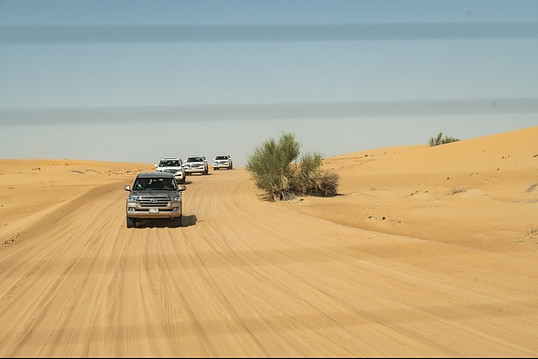 When I travel, I have found tours to be a convenient option over self-made itineraries. Guided tours are usually crafted by professionals who know what they're doing. Above all, they're made by locals who know what places are mandatory to visit by anyone who visits a destination for the first time. Some advantages I have seen are:
Access to places unavailable to the general public. I have seen this many times. Tour operators have relations with factory owners, artisans, and many other key people who provide access to their facilities. For instance, I remember a few times when I wanted to visit a coffee plantation and a hacienda, but it was only possible to do so through a tour operator.
Easier access to remote areas. Now, there may be times when you can plan a visit somewhere on your own, but access there is not that easy. For instance, I remember my visit to Chiapas. We wanted to visit Palenque and Agua Azul. We were based in Tuxtla Gutierrez, the capital, about 5 or 6 hours away. Unless you have a car, it's not that easy to get over there. The same thing applies to several archaeological sites and other destinations. Tours come in handy these times.
Convenient especially when pressed for time. Sometimes you're in a city and you only have 1 or 2 days to spare. It's not that much time to get to know a city. If you didn't plan accordingly, you may find yourself looking for activities to do at the last minute, wasting precious time. When you find yourself in this case, you may want to consider hiring a tour. You will have the opportunity to visit key places and experience a condensed version which will help you plan a longer trip in the future.
No need to worry about transportation or transfers. You may be the kind of traveler who always rents a car or you may be the kind who only uses public transportation. I have done both. But I must confess there are times when I don't want to worry about directions to a place or looking for parking. When you hire a tour, they will pick you up and drop you off at your hotel and you don't have to worry about anything. I love that.
They can be a lifesaver. On my most recent trip, I wanted to visit El Parian in Tlaquepaque, which is a plaza with bars and restaurants famous for their mariachi bands. If you go see mariachis play, you have to drink tequila. I'm a tequila lover and although I don't get drunk, I get tipsy at least. It's dangerous to drive like that so going on tour is an excellent option.
You are insured. In case anything happens, God forbid, you are insured against any losses or damages that might occur during your tour.
What Are Some Disadvantages?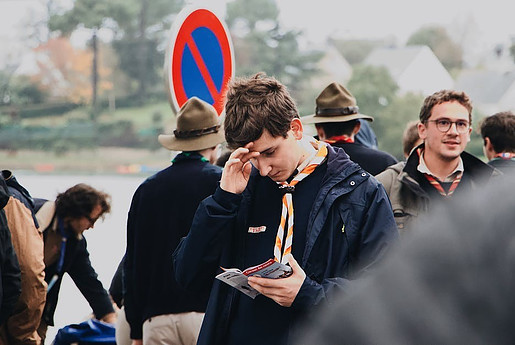 There are also disadvantages to hiring a guided tour. Some of them include:
Elevated cost. Tours can be expensive. Depending on your destination, you may be looking at 65 dollars or more plus tip per person. If you're traveling with family, each ticket will add up. However, if you're traveling with a large group, you may be able to negotiate a rate with the tour company.
Strict cancellation policies. Many times, tours have to be canceled a specific number of hours beforehand to be eligible for a refund or time change. Other times refunds are not even allowed.
Limited forms of payment. Even though credit cards are widely accepted in Mexico, you might run into an operator who only handles cash. It's not that uncommon, but it's slowly starting to change.
Lack of flexibility. Usually, tour operators will try to include as many activities as possible. This means your time will be somewhat limited. If you want to stay somewhere for more time, you won't probably be able to do so. Also, if the tour includes a place/activity you don't like, you will have to wait for the group to finish to continue the tour.
They can take all day. Some tours start early and end late. You might have been planning to do other things, and it can be a little complicated to plan other activities apart from your tour.
Tips When Hiring a Tour
Carry more than 1 form of payment. Although credit cards are widely accepted, there are still operators who only handle cash.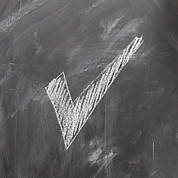 Try to hire directly when possible. You can hire tours through third parties, but I recommend you do it directly with the tour company. This way you will have more leverage to work in case something happens.

Always make sure to check what's included. Ask about any activities and places included in your package to avoid any confusion.
Ask about their cancellation/refund policies. Don't assume you will be refunded your money in case you had to cancel for any reason.
Do some research about the tour company. Only hire tours from reputable companies. You can find valuable information about them online.
Ask if they have English-speaking guides. You won't have any problems in Cancun or Los Cabos, but there are some destinations where this question is not that silly.
What Tours Do You Recommend?
Well, the list can be long and the answer to this question depends on several factors. However, I will list some tours you could consider when visiting Mexico.
Tequila tours in Tequila, Jalisco
Mezcal tours in Oaxaca
Archaeological tours in Chichen Itza, Tulum, Calakmul, Teotihuacan and Palenque
Coffee tours in Veracruz
Food tours in various cities
Handicraft tours in Oaxaca, Michoacan, Jalisco, Puebla, and various other cities
Mariachi tour in Tlaquepaque
Magical town tours
==>Click here to check more tours!<==
I will write about individual tours in more detail in future posts. Remember you can always check Google, Yelp, TripAdvisor, and many other resources online to look for information, reviews and ideas.
Conclusion
Are guided tours in Mexico worth it? Like I said above, the answer to this question depends on several factors like your budget and how much time you have. Some people avoid them altogether and prefer to do everything on their own. There's nothing wrong with that. I have hired tours and I have made itineraries on my own and I have learned a lot from both.
Don't discard tours automatically. They can be an excellent option when visiting a new destination. I'm not saying to just hire tours during your whole trip. That's expensive. But don't be afraid to hire 1 or 2. At the end of the day, the decision is up to you.
As always, feel free to ask any questions you have and leave your comments below. See you soon!
Book your trip now!
Book your flight
The first thing you have to do is find cheap flights. But where do you find those? There are many search engines, but the one I highly recommend is Skyscanner. Here you can compare fares from all over the world and pick the one that suits you best.
Book your accommodation
The next thing you have to do is secure your lodging. Whether you prefer a hostel, a guesthouse, a B&B, or a hotel, you can find them all on Booking. You can find lodging of all kinds ranging from cheap to expensive and somewhere in between. Many people have scored good deals using it.
Another popular option is Hostelworld. This website focuses on hostels as opposed to hotels.
Book a tour
In some places, you might want to hire a tour. Not all places are equally accessible to visit by oneself. It helps enormously when you visit with a local guide who can show you around and answer any questions you might have…all in your native language. My to-go place is Viator as they offer tours of all kinds and have a presence all over the world.
Rent a car
Public transportation is usually cheaper than renting a car, but it's sometimes more complicated and time-consuming. That's a reality. In some cases, it's more convenient to rent a car. My recommendation is Rentalcars.com. Here you can compare rates and choose the one that fits you best.
Book your bus tickets
You can save money by booking bus tickets online. My favorite site to do this is Busbud.
Get travel insurance
Never travel without a travel insurance policy, especially during these days! Travel insurance can save your life. My recommendations are World Nomads and Insured Nomads. Both companies cover COVID-19 related incidents, which is crucial these days.
More resources
Just click on the "Plan your trip" tab at the top of this page, and you will find more resources like getting Mexican insurance for your foreign car, buying travel accessories, and learning Spanish. And, of course, don't forget to check back often to read about more tips on Mexico travel.