Is it safe to visit Mexico? I get this question a lot. I don't blame you. Every day, we hear or see something in the media about violence and crime in Mexico. Also, thanks to social media a lot of things grow out of proportion, and posts/videos become "viral" with millions of people having access to such content.
As a result, many people become alarmed and avoid traveling to Mexico altogether. The truth is not everything is black or white. I will try my best to be as objective as possible and present you with facts to allow you to make a more informed decision.
Table of Contents
Fear of the Unknown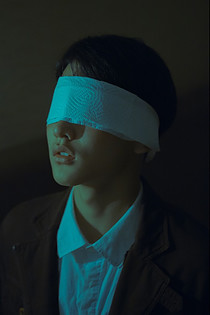 I understand there may be people who have never visited and may be hesitant because of what they see on TV. I remember a few years ago when I traveled to Oaxaca City. My boss was getting married at that time. He invited several people and only about half of them showed up. Many of them had never been to Mexico, while others hadn't been in a long time. Most of them were scared and declined the invitation. Even Mexican Americans were included in this non-attending group, which was hard for me to believe.
Some protests were going on in the city at that time. There was a conflict between the government and the teachers union. The latter would sometimes block the highways as a way of protest. But it was a legitimate request and for the most part, they were pacific demonstrations.
However, many people were scared and decided not to go. It was a pity because they missed out on a great experience. Oaxaca City is a dream destination for anyone and it wasn't even included in the U.S. Do not travel list.
Having said that, I will share with you my experiences along with things I found out on other travel blogs and comments from other fellow travelers. I hope this will serve to put things in perspective.
Travel Advisory Warnings
The U.S. State Department periodically issues a list of countries, classifying them into 4 categories depending on the safety level they deem. This list constitutes the main reference guide for Americans when choosing where to travel. Many countries have a similar list.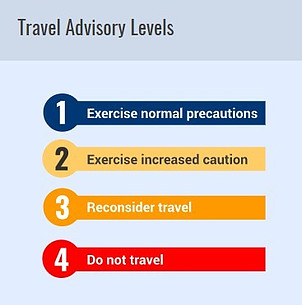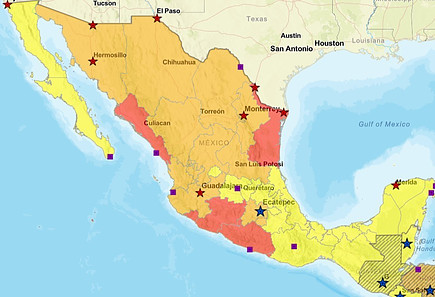 As you can see, Mexico is overall classified as a Level 2 country (Exercise Increased Caution). This simply means you have to be more careful due to increased crime.
There are currently 5 states classified as extremely dangerous, which are:
Colima
Guerrero
Michoacan
Sinaloa
Tamaulipas
Now, there are some things worth mentioning. Mexico has a vast territory and most of the above states are large as well. I honestly think it's both unfair and inaccurate to ban a whole state because of incidents in a few parts of its territories. These unsafe areas are contained in small pockets of the country.
Take Michoacan and Sinaloa as examples. Morelia and its nearby pueblos mágicos in Michoacan are safe to visit, not only according to the government but by tourists as well. The same thing applies to Mazatlan and Topolobampo in Sinaloa. Those parts of the state and the highways connecting them are safe for tourists, but because of violence and crime in other parts of those states, they are banned altogether by other country governments. I guess it's easier to just generalize and not worry about providing more accurate information.
I don't know how governments make their classifications. They change continually, but in the case of the 5 states mentioned above, they have remained like that since last year. I wonder if there are any political reasons involved. I thought I was the only one who thought of that, but it seems there are many more people out there who share that feeling.
I'm not advising you against government travel advisories at all. However, I recommend you do as much research as you can and not only depend on those advisories.
Drug Cartels, Crime, and Violence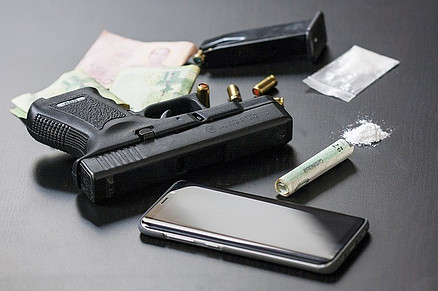 I must confess this is an uncomfortable subject for us Mexicans to talk about. But at the same time, I think it's important to discuss it and dig deeper into the matter so we can have a better understanding of the whole picture. Our foreign friends deserve to have as much information as possible to decide on visiting our country. That's one of the main objectives of this site.
Many people automatically associate Mexico with drugs and crime. Unfortunately, they are real but not to the extent they want to make us believe. It's not like they're kidnapping or killing people on every corner every 5 minutes. There's nothing further from the truth. On top of that, Hollywood movies and series don't help our image with the way they portray us in their productions.
There are some areas where you should exercise extra caution and a few you might want to avoid altogether until further notice, but it's also true there are many more areas you can visit with peace of mind.
Level 4 states on the list are compared to Afghanistan and Somalia, but I honestly think it's a little bit exaggerated. Like I said above, those events are concentrated in specific areas and are not statewide. Generalizing about that is a big mistake. What's more important, it's been proven most people in those incidents had participated in illegal activities. Tourists are rarely the target of cartels. There have been a few cases where tourists were involved, but they were isolated cases.
What we need to understand is that even though a city is considered safe, that doesn't mean nothing bad can happen. Chances are lower, but they're still there. Pickpocketing and other minor crimes occur in Mexico (even in safe places) just like they do in New York City, London, or Tokyo. That's why we always have to exercise caution regardless of our destination.
Generalizations are never good. How many times have we heard of shootings in the U.S. and its citizens still consider it safe? They don't generalize about the situation because of those incidents. No travel advisories are issued. The same thing applies to terrorist attacks in Europe. Rich countries seem to have preferential treatment regarding these travel warnings. What's different here?
I'm not trying to create any controversy whatsoever. I just wanted to put this out there to make you realize we always have to consider all factors when making a judgment.
Immovable Facts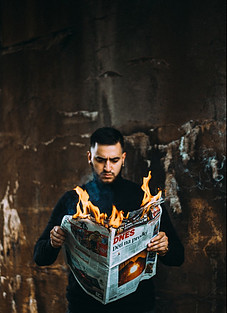 Mexico received around 40 million foreign tourists in 2017, making it the 6th most visited country in the world and the most visited in Latin America. That number just keeps growing. So many tourists can't be wrong.
Mexico has a vast territory. Violence and crime are concentrated in some areas, so it's easy to visit other places considered safe.
The media will always focus on the worst. There are so many good things in Mexico we could talk about, but what does the media say about that? The bad news is what attracts people and they know it.
Mexico City, Puebla, Queretaro, Los Cabos, and the Yucatan Peninsula are among the safest places to visit. There is a lot of security in those places because of the high influx of tourists. The government knows this and takes special care to protect those areas. You may hear about a few cases happening in safe places, but they're usually isolated.
Comparing Mexico and the U.S., Mexico has more violent crime murders, especially those associated with the drug trade. However, overall crime levels and property crime levels are very similar in both countries. The U.S. has more illegal drug usage, murders with firearms, hate crimes, rapes, assaults, and prisoners than Mexico. I'm pretty sure you didn't know that, right?
So, statistically speaking, you're safer in Mexico than in the U.S. I'm not saying it. It's a fact. You can check it out here.
A Few Recommendations
Regardless of where you visit, there are some things you should always do.
Never leave your drinks/food unattended when traveling solo.
Don't accept drinks from strangers.
Always keep your belongings with you.
Watch your surroundings when withdrawing money at an ATM or bank.
Only use Uber or taxis from a reputable company. Avoid hailing a taxi on the street.
If you rented a car and need to load up gas, don't pay by card at the gas station. Always use cash.
Always use toll roads and travel by day.
Be careful when using Tinder and other dating apps. This applies to your home country as well!
Backpackers and adventurers might differ, but don't accept rides from strangers.
Stay out of dark, shady places.
Avoid walking alone at night.
Learn as much Spanish as possible. This is out of courtesy and for your own benefit too.
Most importantly, always use common sense! I can never stress this enough. You're on vacation, you just want to enjoy your time. However, don't leave your common sense at home. Use it when traveling. It can save your life.
Conclusion
Is Mexico safe to visit? In a word, YES. As long as you don't go around looking for trouble, you will probably find none. Many tourists have had the time of their lives after visiting for the first time and they continually ask themselves why they hadn't visited before. I've seen so many videos on YouTube about that and I have also seen it personally.
There are still many people who are afraid of visiting because of what they hear and see on the media. It's a pity. But that's slowly starting to change. Many other people are starting to realize Mexico is not what you see on TV. There are still many stereotypes out there, but they're slowly being overcome.
Don't be afraid of visiting this amazing country. Always do your research when planning your trip. Investigate any travel advisories issued by the government of your country, but don't let that be your only source. Register with travel groups, check out travel blogs, ask a friend who has visited, etc. This will help you make a more informed decision.
Like I said above and always say, crime and violence in Mexico are real. But keep in mind the victims are usually people who were involved in illegal activities. Tourists are rarely attacked in this sense.
The media will always focus on the negative. You may have heard that we were rapists, murderers, bad hombres, and whatnot. Sensationalism makes big money. Keep that in mind.
I hope this article helped clear things up a bit. Take that step. Plan your trip. Put your fears away. You won't regret your decision.
I would like to read your comments below. I'm always down for answering any questions. I hope will all my heart you found this useful. See you soon!
Book your trip now!
Book your flight
The first thing you have to do is find cheap flights. But where do you find those? There are many search engines, but the one I highly recommend is Skyscanner. Here you can compare fares from all over the world and pick the one that suits you best.
Book your accommodation
The next thing you have to do is secure your lodging. Whether you prefer a hostel, a guesthouse, a B&B, or a hotel, you can find them all on Booking. You can find lodging of all kinds ranging from cheap to expensive and somewhere in between. Many people have scored good deals using it.
Another popular option is Hostelworld. This website focuses on hostels as opposed to hotels.
Book a tour
In some places, you might want to hire a tour. Not all places are equally accessible to visit by oneself. It helps enormously when you visit with a local guide who can show you around and answer any questions you might have…all in your native language. My to-go place is Viator as they offer tours of all kinds and have a presence all over the world.
Rent a car
Public transportation is usually cheaper than renting a car, but it's sometimes more complicated and time-consuming. That's a reality. In some cases, it's more convenient to rent a car. My recommendation is Rentalcars.com. Here you can compare rates and choose the one that fits you best.
Book your bus tickets
You can save money by booking bus tickets online. My favorite site to do this is Busbud.
Get travel insurance
Never travel without a travel insurance policy, especially during these days! Travel insurance can save your life. My recommendations are World Nomads and Insured Nomads. Both companies cover COVID-19 related incidents, which is crucial these days.
More resources
Just click on the "Plan your trip" tab at the top of this page, and you will find more resources like getting Mexican insurance for your foreign car, buying travel accessories, and learning Spanish. And, of course, don't forget to check back often to read about more tips on Mexico travel.
References: