Is it better to go on a day trip or stay over when traveling? This is a never-ending dilemma for all travelers. At some point during your trip, you will have to decide on this.
Some people choose a destination as a temporary base and then make day trips out of it, while others keep on moving and spend one night here and another night there. Certainly, both scenarios have pros and cons. Which one should you choose and why? What factors should you consider when making such a decision?
Through trial and error, I have learned a few things regarding this. Today I will share with you some tips that will come in handy and that will help you avoid making the mistakes I did. Let's get started!
Difference Between a Day Trip and an Overnight Stay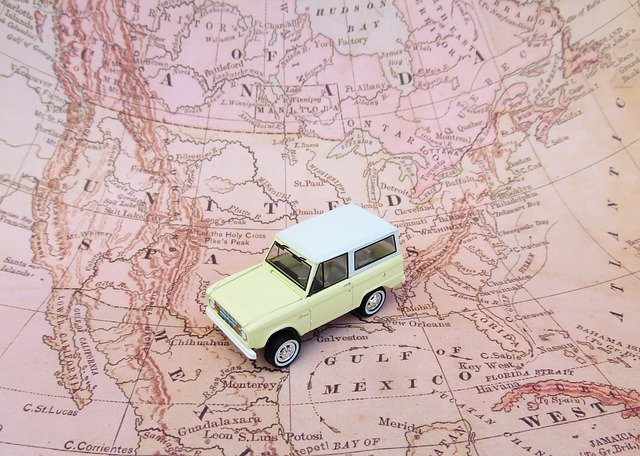 Although the difference between both is self-explanatory, explaining it doesn't hurt. It may be something simple, but it's something that will heavily impact your travel experience.
The difference has to do with where you spend the night. A day trip is a visit to a tourist destination in a different town that starts and ends on the same day. Let's say you went to Mexico City. There are several attractions a couple of hours away. You leave early in the morning to visit a few of them and come back in the evening. That's a day trip.
On the other hand, if your destination is too far from your starting point to return on the same day, it's better to stay there or somewhere closer. After that, you can come back, although most people continue their journey and go to more destinations, usually one per day. This is known in the travel industry as a tourism circuit or tourist route system.
Now that we explained the difference, let's take a look at some pros and cons between the two.
Pros
In many cases, day trips are desirable over overnight stays. Some pros when it comes to day trips are:
Better hotel deals. Several hotels offer discounts for extended stays as opposed to just one or two nights. This is especially true of extended stay hotels.
No need to rent a car. Depending on the destination you visit, you can take public transportation or a guided tour, although the latter is more expensive.
More stability. Since you will be staying at the same place, you don't have to worry about packing every single day. When you keep moving, this is a pain in the neck.
More flexibility when you travel with toddlers, elders, and/or pets. It's easier to look after them when you have a home base and have to make any changes to your itinerary. For example, if someone is feeling sick, he can stay to rest while he waits for you to come back, or instead of going out of town, you can tour the area around your hotel. Of course, there have to be several people in your group for this to work.
Cons
There are also several cons to consider, namely:
The logistics for circuits/routes are more complicated. You have to book several hotels and make sure you meet their check-in policies. For instance, what happens when you arrive late? It's also more complicated to plan activities since you have to leave the next day, and coming back may not be an option.
In some cases, you will probably have to rent a car. Some destinations are not easily accessible by public transportation. This can affect your budget.
Wasted time. Some people consider that leaving and coming back on the same day is a big waste of time, time that you could use for something more productive.
You're usually more pressed for time to meet your itinerary. If you've planned to visit several attractions and for some reason, you fall behind schedule, you will probably have to change your plans.
Tips to Decide How You Will Travel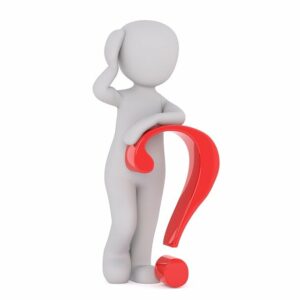 Okay, so now you are probably wondering which is the best travel method, right? Which one should you choose and why? Glad you asked.
For starters, consider how much time you have for your trip. Are we talking a few days, a couple of weeks, a month? This is the most important thing you need to analyze. From there, you can continue with your planning.
Second, how long are the distances that you need to travel? Will you have to travel long distances or are all the destinations you want to visit located in one specific area? Are they accessible by public transportation or will you have to rent a car? Keep in mind that traveling by bus usually takes more time than just driving.
Third, in terms of time, a golden rule is: "Don't travel to places that are more than two hours away." Anything longer than that, and you will waste a lot of time. Just picture this: it will take you 2 hours to get to your destination and 2 hours to come back, so we're already talking 4 hours in total. If you travel to a farther destination and plan to come back on the same day, it will easily take you half a day. Not your ideal vacation, right?
Fourth, is money the most important factor when planning your vacation? You will probably save some money if you stay at the same place for more than a few days, be it a hotel or an Airbnb. Also, consider if you'll have access to public transportation as this is usually cheaper than renting a car.
Fifth, is planning one of your strengths? Circuits/routes require more planning, and the logistics are more complicated. You have to deal with several hotels, rent a car or check bus schedules, consider distances, travel time, etc. As you can see, it's a lot of planning.
Sixth, who are you traveling with? It's usually more complicated to travel with elders and/toddlers when you don't have a temporary home base.
==>> Click here to start planning your trip!!! <<==
Final Thoughts
So, should you go on a day trip or stay over? There's no single answer to that question. You have to weigh the pros and cons and decide accordingly. Remember to consider factors such as time, money, logistics, and your companions.
Travel is fun, but the planning process is not so necessarily. Well, it depends on the traveler. What do you prefer? Do you want to avoid as much hassle as possible or are you willing to spend some time planning your trip?
Well, that's all for today. What do you think? Do you prefer to choose a base and make day trips or keep moving and stay somewhere else as you go? Let me know in the comments below. Bon voyage!
Book your trip now!
Book your flight
The first thing you have to do is find cheap flights. But where do you find those? There are many search engines, but the one I highly recommend is Skyscanner. Here you can compare fares from all over the world and pick the one that suits you best.
Book your accommodation
The next thing you have to do is secure your lodging. Whether you prefer a hostel, a guesthouse, a B&B, or a hotel, you can find them all on Booking. You can find lodging of all kinds ranging from cheap to expensive and somewhere in between. Many people have scored good deals using it.
Another popular option is Hostelworld. This website focuses on hostels as opposed to hotels.
Book a tour
In some places, you might want to hire a tour. Not all places are equally accessible to visit by oneself. It helps enormously when you visit with a local guide who can show you around and answer any questions you might have…all in your native language. My to-go place is Viator as they offer tours of all kinds and have a presence all over the world.
Rent a car
Public transportation is usually cheaper than renting a car, but it's sometimes more complicated and time-consuming. That's a reality. In some cases, it's more convenient to rent a car. My recommendation is Rentalcars.com. Here you can compare rates and choose the one that fits you best.
Book your bus tickets
You can save money by booking bus tickets online. My favorite site to do this is Busbud.
Get travel insurance
Never travel without a travel insurance policy, especially during these days! Travel insurance can save your life. My recommendations are World Nomads and Insured Nomads. Both companies cover COVID-19 related incidents, which is crucial these days.
More resources
Just click on the "Plan your trip" tab at the top of this page, and you will find more resources like getting Mexican insurance for your foreign car, buying travel accessories, and learning Spanish. And, of course, don't forget to check back often to read about more tips on Mexico travel.