Mexico began reopening for tourism back in June of this year. Well, although the country technically never closed its borders to tourists, all attractions had been closed before then. We had to wait for months to start traveling again. After all, besides being cautious, what was the point in traveling if everything was closed?
The good news is everything is starting to open back up. August and particularly, September, have been very active in this regard. That's why today, we will discuss some important Mexico travel updates for September 2020. There have been numerous surprises, and it's just getting better! Are you interested in learning more? Keep on reading for more information.
First State to Reach Green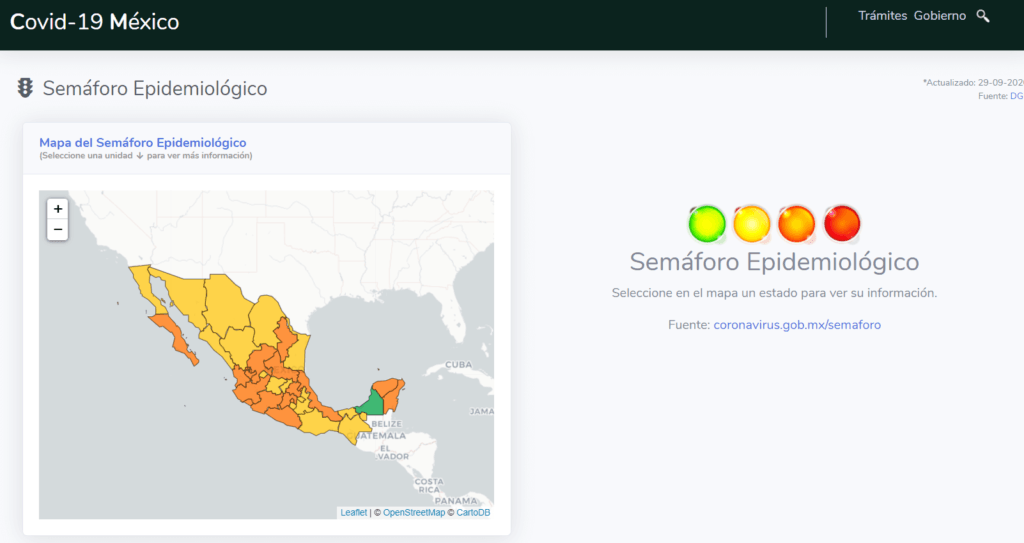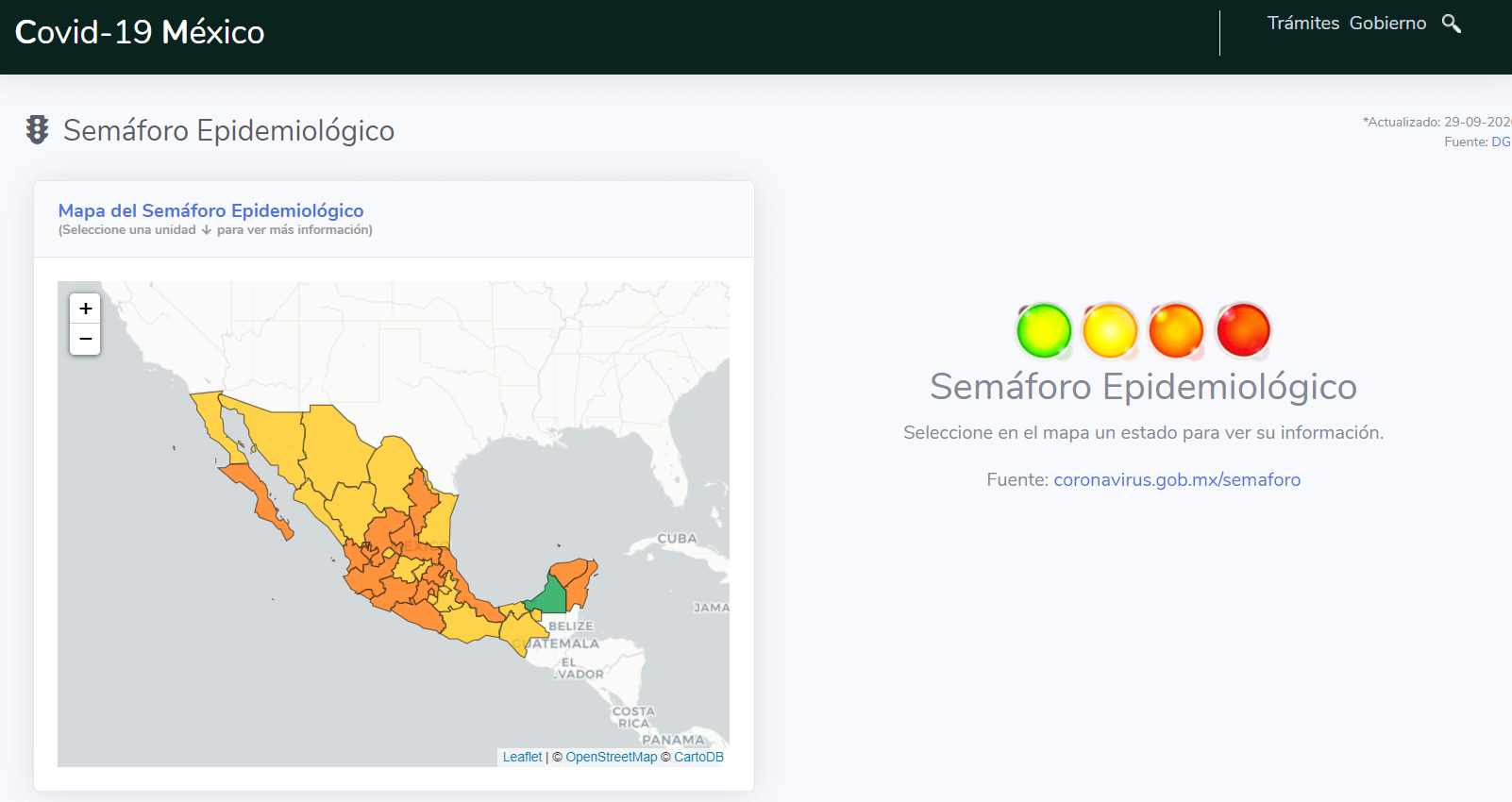 Let's start with some good news. Earlier this week, the Mexican government announced that one state reached the green color at the National Epidemiological Traffic Light for the first time: Campeche. This should not surprise us since it was also the first state to reach the yellow color a few weeks ago. So far, Campeche has been the state that has been most successful in keeping the virus at bay.
This Traffic Light system has four colors: red (highest risk), orange (high risk), yellow (moderate risk), and green (lowest risk). The statistics are updated every two weeks and determine the course of action to be taken. There are currently 15 states in orange and 16 in yellow. You can find more information here.
Archaeological Sites Reopen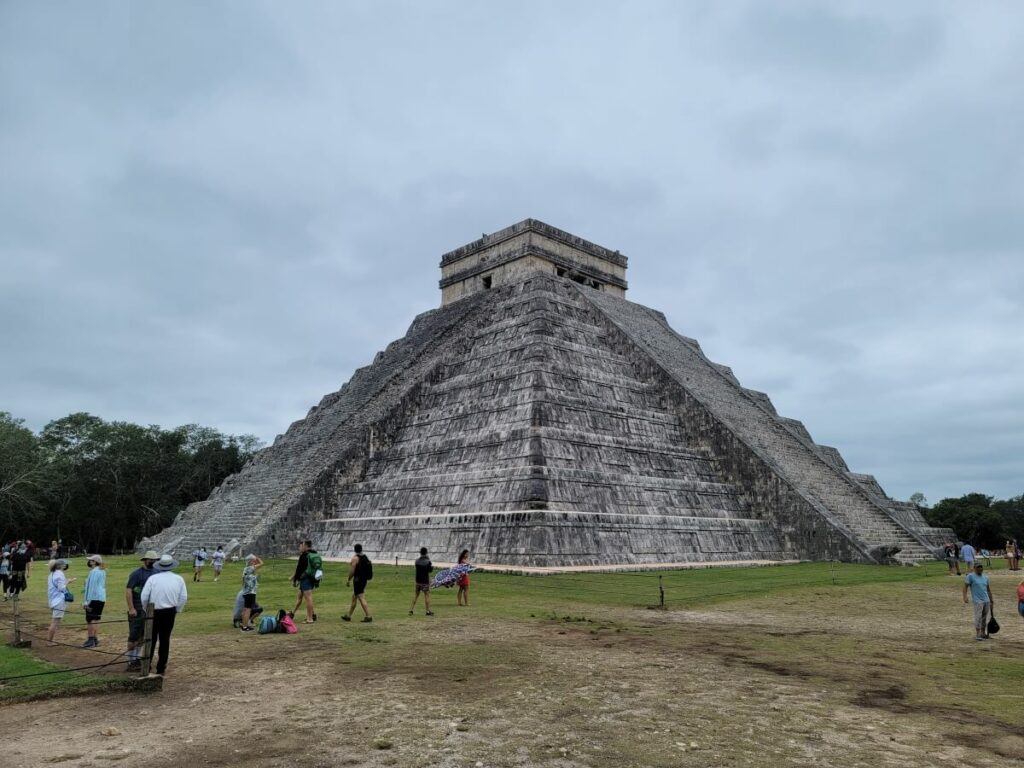 Archaeological sites are among the most visited attractions in Mexico. Although it was rumored they would reopen in late August, it was not until September that we saw this actually happen.
The reopening has been gradual, and there are several restrictions in effect like limited occupancy and change of hours.
Some of the sites that reopened to the public are:
Chichén Itzá
Tulum
Cobá
San Gervasio
Cacaxtla
Xochitécatl
Teotihuacán
Palenque
To stay up to date with what sites are open and their restrictions, follow INAH (National Institute of Anthropology and History) on Facebook, Twitter, or Instagram.
More Museums Reopen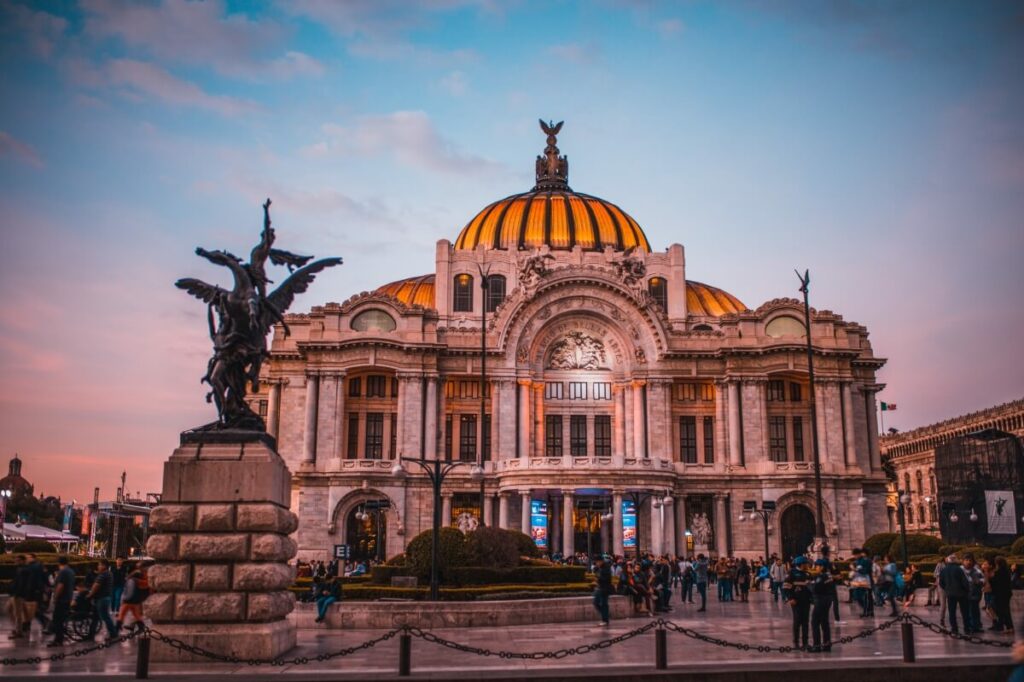 Mexico City, the city with the greatest number of museums in Mexico, began reopening its museums in mid-August. The reopening has been gradual but has sped up in September. Some museums that are already open are:
Museo Franz Mayer
Museo Tamayo Arte Contemporáneo
Museo del Palacio de Bellas Artes
Museo Nacional de San Carlos
Museo Mural Diego Rivera
Casa Azul de Frida Kahlo
Museo Soumaya
Museo del Tequila y Mezcal
More states followed suit this month. However, some museums are still closed in states like Jalisco and Zacatecas, so make sure to verify what's open and what's not before visiting. The good news is that if this downward trend continues, the rest of the museums should reopen soon.
Cancun Public Beaches Reopen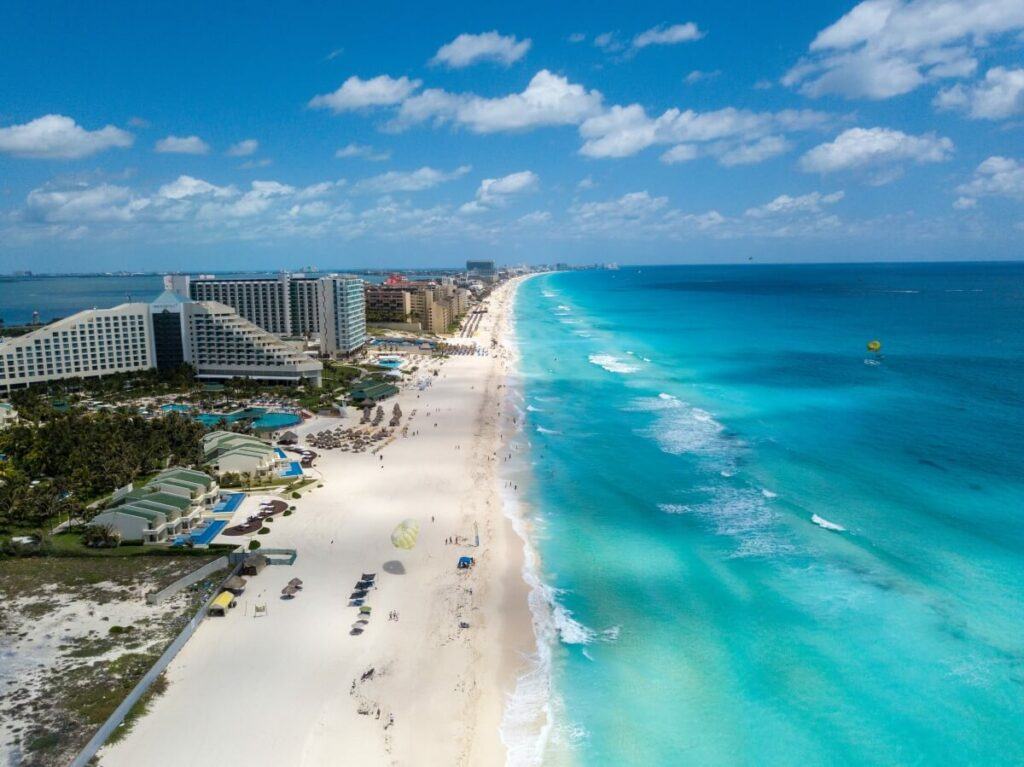 The hotels in Cancún were allowed to reopen in early June and along with them, the beaches in their facilities. However, only tourists staying in those hotels were given access to the beach. That meant locals and other visitors could not enter, which sparked a lot of controversies.
For two months, only tourists could go to the beach, but that changed earlier this month. On September 7, all the public beaches in Cancun reopened. They can only operate at a 60% occupancy rate from 9 a.m. to 5 p.m.
The decision to reopen stemmed from a successful experiment the government carried out a few weeks earlier. We are confident some restrictions will be lifted as time passes. Let's not forget Cancún is one of the most visited destinations in Mexico, so it's in their best interest to keep this destination safe.
Interjet in More Trouble
The problems for the Mexican airline Interjet don't seem to end. Now, besides facing a multi-million-dollar lawsuit due to its increasing flight cancellations and shady reimbursement practices, the airline got in trouble with the Canadian government. Due to some problems with its liability insurance, Interjet's license was suspended, which means the airline won't be able to operate any flights in Canada until it fixes this problem.
At the time of writing this post, Interjet's website is not accessible, which really got me thinking. Many people claim the airline is broke, and that's why it resorted to check kiting. Simply put, the airline delays reimbursements to profit off the possession of the clients' money before returning the principal to them. We will continue monitoring this airline.
Virtual "Grito"
September 15th of this year marked the 210th anniversary of the War of Mexican Independence. However, due to the pandemic, there weren't any live celebrations this year. This hadn't happened since 1847.
All the celebrations were virtual. The government of Mexico City barricaded the area to avoid any gatherings. Some local governments didn't hold any ceremonies whatsoever.
The grito, as Mexicans know this day, is Mexico's most important holiday and draws lots of tourists from many parts of the world.
Border Closure Extended
The border between Mexico and the U.S. has been closed since March 21 in efforts to protect both countries. Travel by land has been restricted to essential travel ever since.
The reopening has been delayed month after month. The last tentative date for reopening was September 21, but as expected, it was delayed one more month. The new date is October 21, but many people believe the border will not reopen before the end of the year. We will wait and see.
Remember this only applies to land travel. Air travel between both countries is allowed, and you don't need to quarantine upon arrival except if you show some symptoms.
Conclusion
As you can see, September has been quite an eventful month. Although statistics show a downward trend, it may be too early to claim victory. We are very optimistic about the results, but we understand this is far from over. We will not be able to go completely back to normal until there is a vaccine available for everyone. In the meantime, let's travel responsibly and follow the advice from health authorities.
A lot of attractions like museums, archaeological sites, and beaches have been gradually reopening this month. There are several restrictions in effect, so let's make sure we follow them.
Well, folks, that's all for today. Have you visited Mexico during these months? Are you planning to do so anytime soon? Let me know in the comments below. Bon voyage!
Book your trip now!
Book your flight
The first thing you have to do is find cheap flights. But where do you find those? There are many search engines, but the one I highly recommend is Skyscanner. Here you can compare fares from all over the world and pick the one that suits you best.
Book your accommodation
The next thing you have to do is secure your lodging. Whether you prefer a hostel, a guesthouse, a B&B, or a hotel, you can find them all on Booking. You can find lodging of all kinds ranging from cheap to expensive and somewhere in between. Many people have scored good deals using it.
Another popular option is Hostelworld. This website focuses on hostels as opposed to hotels.
Book a tour
In some places, you might want to hire a tour. Not all places are equally accessible to visit by oneself. It helps enormously when you visit with a local guide who can show you around and answer any questions you might have…all in your native language. My to-go place is Viator as they offer tours of all kinds and have a presence all over the world.
Rent a car
Public transportation is usually cheaper than renting a car, but it's sometimes more complicated and time-consuming. That's a reality. In some cases, it's more convenient to rent a car. My recommendation is Rentalcars.com. Here you can compare rates and choose the one that fits you best.
Book your bus tickets
You can save money by booking bus tickets online. My favorite site to do this is Busbud.
Get travel insurance
Never travel without a travel insurance policy, especially during these days! Travel insurance can save your life. My recommendations are World Nomads and Insured Nomads. Both companies cover COVID-19 related incidents, which is crucial these days.
More resources
Just click on the "Plan your trip" tab at the top of this page, and you will find more resources like getting Mexican insurance for your foreign car, buying travel accessories, and learning Spanish. And, of course, don't forget to check back often to read about more tips on Mexico travel.