What is real Mexican food like? I would like to hear this question asked more often. Many foreigners assume the dishes served in Mexican restaurants abroad are the real thing, but that's far from the truth. We as Mexicans are shocked when we go to one of those places and are served dishes you would never find in Mexico.
To be fair, I understand this may be due to the scarcity of ingredients abroad. For instance, it's hard to find simple things like pumpkin flowers, which are very common in Mexico. However, other things, even though you can find them easily, don't taste the same as in Mexico. Think of tortillas (sigh).
Another important factor is culture. Some people like Americans are not used to eating hot food so they have to make different versions of dishes that are better received by the people of a certain country or region.
Have you ever wondered what real Mexican food is like? If you have never visited Mexico, you may think it's what they serve in Taco Bell or Chipotle. Let's find out the truth and clear the misconceptions around it once and for all.
The Basis of Mexican Food


The base ingredients of Mexican food are threefold: corn, chili, and beans. They're found in one form or another in most dishes and are eaten for breakfast, lunch, or dinner by poor and rich alike. They're the basic ingredients of the Mexican diet. This can be seen in any Mexican home or restaurant. Although there are variations, you will find those ingredients everywhere in Mexico – from north to south and east to west.
Corn, chili, and beans have been consumed in Mexico long before the Spaniards invaded and conquered the Mexican territory. As a result of the Spanish Colony, Mexican cuisine adopted new ingredients that would become part of what we now know as traditional Mexican food.
Whether you go to a market or a high-end restaurant, some patterns never change. The names of the dishes may vary by region, but the ingredients are always the same.
What Is NOT Mexican Food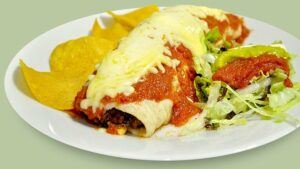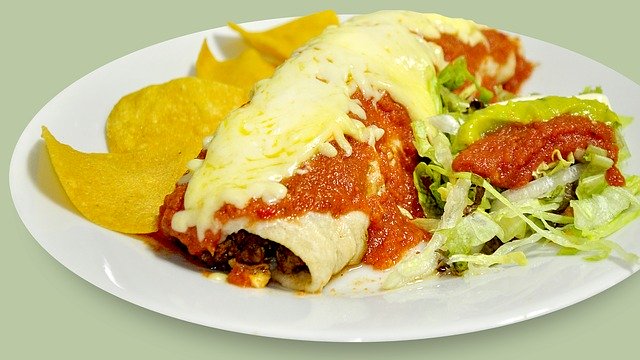 Most foreigners think of fajitas, hard-shell tacos, burritos, chimichangas, and similar stuff as Mexican food. Those dishes are actually Tex-Mex dishes. Tex-Mex cuisine is a combination of Mexican and Texas cuisines. Many ingredients used in Tex-Mex cuisine are not used or are rarely used in Mexico. For instance, we don't cover our food with shredded cheese, queso, or sour cream.
For some reason, Tex-Mex food is widely popular not only in the U.S. but also around the world. It became a synonym and has even replaced Mexican food even though they are NOT the same. Whenever you go out to eat somewhere in the world, it's not authentic Mexican food 90% of the time.
That's why when we Mexicans travel abroad, we avoid those "Mexican" restaurants. So, next time you visit Mexico, forget what you know as Mexican food and do what the locals do.
The Significance of Mexican Food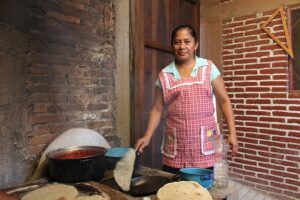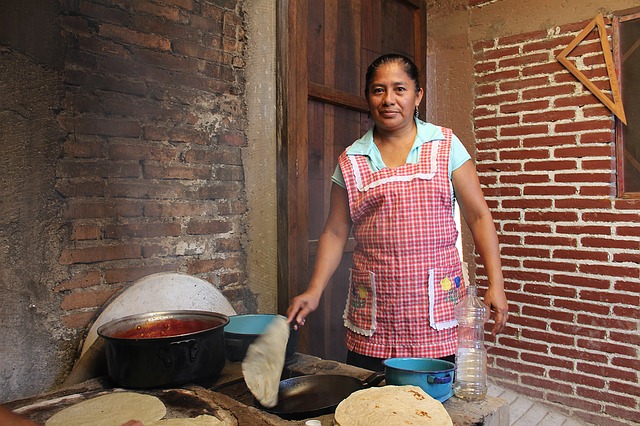 Mexican cuisine is millenary. Some of its ingredients have been used for thousands of years by indigenous populations. Mexican food is delicious and diverse. It's more than just tacos. There are exquisite dishes with other ingredients such as pork, chicken, beef, cheese, chocolate, etc.
Due to its cultural and historical significance and to promote and preserve it, Mexican cuisine was declared a Masterpiece of the Oral and Intangible Heritage of Humanity by UNESCO in 2010.
Mexican cuisine has been praised by gastronomy experts, the media, and the general public. There are thousands and thousands of books, articles, videos, and blog/social media posts about it. By the way, I invite you to watch the video below. It was made by Mark Wiens, one of the most famous food YouTubers.
Diversity in Mexican Food
As we mentioned above, Mexican food is more than just tacos. We cannot think of Mexican food as just one entity but rather a set of elements.
Let's break this down. Mexican food as a whole is a diverse set of elements that varies by region. Take the north for example. Northern states tend to use more beef in their dishes as compared to the south. We love to grill (carne asada, someone?). In fact, the Mexican beef from Sonora is the best in the whole country. No Mexican will dispute that. We also love corn tortillas, but unlike the south, we also love flour tortillas. We can eat them any time of the day all year long.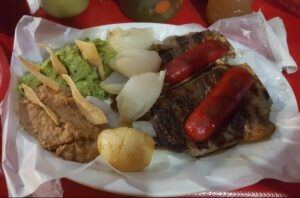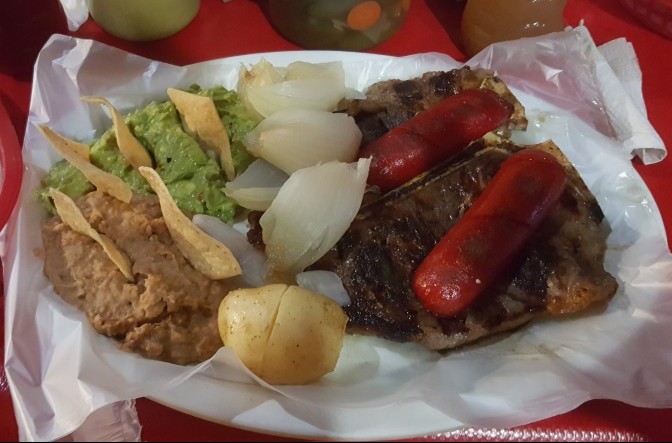 If you move to the south, it's a different ballgame. Southern states favor the consumption of chicken, goat, and pork. Think of mole, pozole, barbacoa, cochinita pibil, carnitas, among other dishes. While we do eat them in the north, they are way more common in southern states. In the south, it's also more common to drink aguas frescas, while in the north, soft drinks are more common.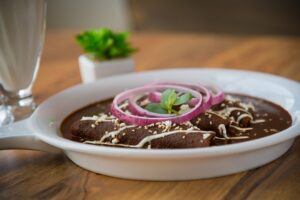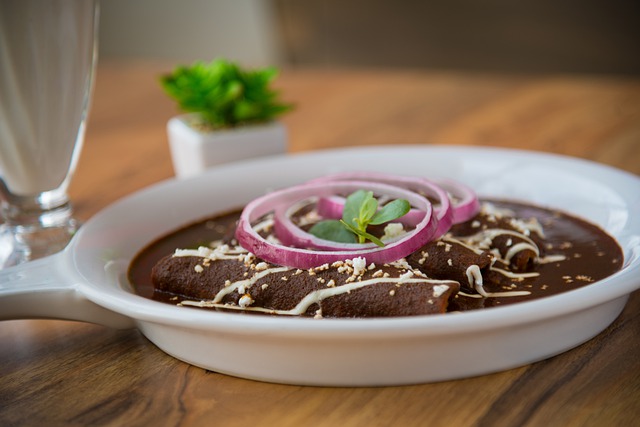 And it changes further if you go to the coast. Coastal states such as Guerrero, Sinaloa, Baja California Sur, Veracruz, Campeche, Quintana Roo, Oaxaca, and Yucatan offer delicious dishes with fish, shrimp, oysters, clams, and other kinds of seafood.
As you can see, Mexican cuisine offers an ample variety of dishes for all those interested in trying something new.
Where to Eat Authentic Mexican Food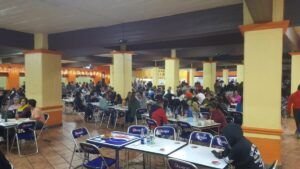 Finding authentic Mexican food is a titanic task. Most places will serve you Tex-Mex dishes. If you have never been to Mexico, you might fall for it. Your best bet is to find Mexicans in that city and ask them. You wouldn't ask Canadians about Italian food, would you?. Same thing with Mexican food.
When you travel to Mexico, you have many options to choose from. You have puestos (food stands), mercados (markets), fondas, cocinas económicas, and thousands of restaurants.
Food stands and markets are the best places to try out authentic Mexican food, not to mention they're way cheaper than other places.
Whether you go to a food stand or a formal restaurant, don't forget to order tortillas, lime, and sauce. Just watch around you and see what the locals do.
Fortunately, we have a lot of tools at our disposal. You can use Google, Yelp, Foursquare, Tripadvisor, and social media to look for the best recommendations in town.
Final Thoughts
Today we cleared some misconceptions about Mexican food. We learned that it's not coated with stringed cheese, queso, or other ingredients like Tex-Mex dishes. Remember, Mexican and Tex-Mex are NOT the same thing. We will talk about the best dishes in Mexican gastronomy in a future post.
Mexican cuisine is based on corn, beans, and chili peppers. You will always find those ingredients in one form or another. Mexican food is delicious and diverse. Give it a try, and you won't regret it. Millions of people who love it can't be wrong.
What about you? Have you been to Mexico? What did you eat? Did you like it? Can you find it in your country? Let me know in the comments below. See you soon!