There are things we should all do at least once in our lives. In my case, solo travel is one of them. I had traveled with family and friends before, and although I always enjoy their company, at times I felt I needed to do it by myself. Just spend some time alone and go with the flow. No worries about what others wanted. Just me.
For some reason or another, I had always postponed it until recently. I wish I had taken the step before. Man, did I enjoy every single minute of it! It was an incredible experience, and I hope I can repeat it soon. However, it wasn't always easy. That's why today I will share with you some lessons learned from solo travel.
There's No Right Time to Do It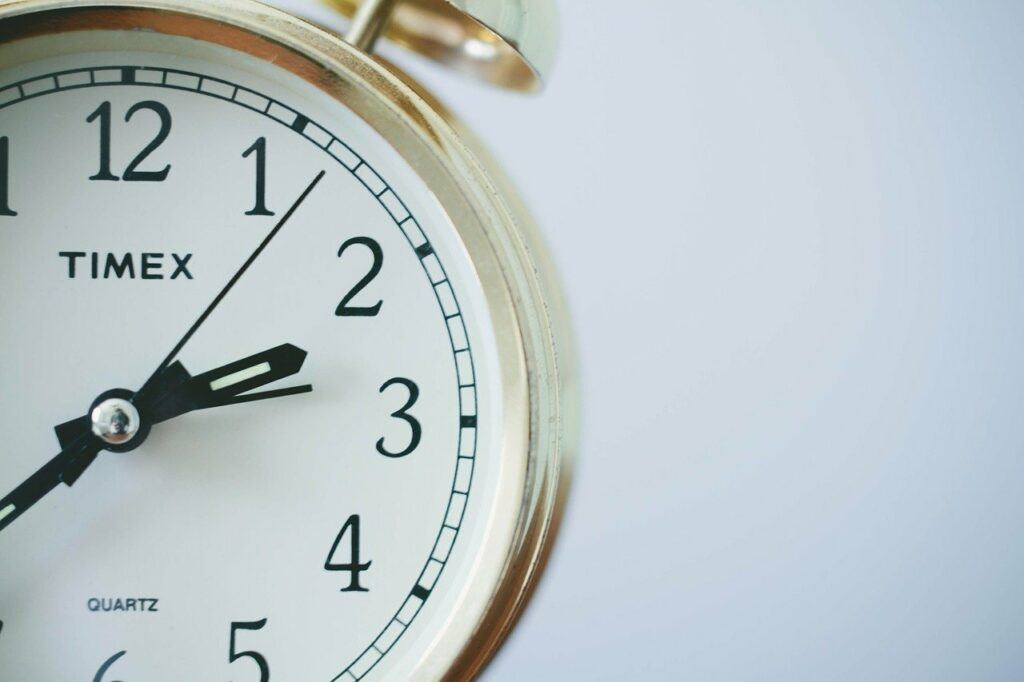 Has it ever happened to you that you plan something but never do it? Maybe you thought of going somewhere on vacation once you graduated from school but never got around to doing it. Or maybe you have a hard time making travel plans because, um, work. We just play with the idea in our heads, but that's it. Nothing ever happens.
I realized life is too short to keep going like that. There's a whole new world out there waiting for us to discover it. All we have to do is open our eyes.
Now, I'm not saying you should quit your job or drop out of school all of a sudden. I'm just saying those things will never end. Give yourself some time to travel, visit new places, try different foods, meet new people. Live life.
You might think you're too old, but let me tell you something. During my solo trips, I encountered men and women of all ages that were traveling alone. Sure, most of them were in their 20s or 30s, but I also met people in their 40s, 50s, and even 60s. And haven't you heard about the 91-year-old grandmother that traveled alone all over the world? Age is just a number.
Maybe you're married and/or have kids, and you can't leave them behind. I get that. Or maybe you just got a new job and have to wait for some time off. The right time for each one of us depends on our circumstances, but in many cases, we can make it happen.
There's No Right Way to Do It, Either
You may think that all solo travelers are backpackers that eat street food and stay in hostels. While there is some truth in that, it's not always the case. There is not a single type of solo traveler.
Many solo travelers indeed travel on a budget. They stay in hostels or camping grounds, take public transportation, and eat street food. However, it's also true other solo travelers like to stay in nice hotels or resorts, eat at a fancy restaurant now and then, buy souvenirs, go on tours, etc.
Don't let others tell you what the right way to travel is. I hate those blogs that say we should only travel with carry-ons, for instance. Sure, it may be more convenient in some circumstances, but it's easier said than done. Personally, I hate packing up, and only bringing my carry-on along makes matters worse. I did it once, and I hated it.
Some people will tell you you shouldn't rent a car or stay at x place. I don't doubt their good intentions, but each one of us has a different travel style. I hate advice like this, especially when I didn't ask for it. I have learned to be more tolerant in this regard.
Everyone Can Do It…But It's Not for Everyone
Indeed, there's not a single type of solo traveler. They come in all sizes.
I think we should all travel solo at least once in our lives, but that doesn't mean it's for everyone. If you did it, but you didn't like it, that's normal. We're not supposed to like the same things.
Deep inside, we know what we are capable and incapable of doing. If being alone is not part of your personality, then don't push yourself too hard. Maybe try it once, and if you didn't like it, you will at least have the satisfaction that you tried.
In some cases, I also recommend considering a few factors before going on a solo trip. Do you have a medical condition that needs constant supervision? Are you visiting a dangerous country? In those cases, you might be better off traveling with other people.
I Can Do Things I Never Imagined
During my solo trips, I discovered I could do things I never imagined in my wildest dreams. My family didn't believe me when I told them what I did during my last two trips. They've known me for a long time, but we can always change, right?
I jumped off waterfalls, rode a bike for the first time, ate insects, and even hitchhiked! I was thrilled, to say the least. It's an indescribable sensation.
My bucket list is getting longer and longer after each trip. For instance, I'd like to ride a hot air balloon, ride a helicopter, swim with dolphins, among other things. I now have the confidence to do more activities, but that doesn't mean I don't know my limits.
I'm sure if you try new things, you will love some of them. Sometimes all we need is a little push. How can you know you don't like something if you never try it? Don't force yourself too much, but don't be so uptight about trying new experiences.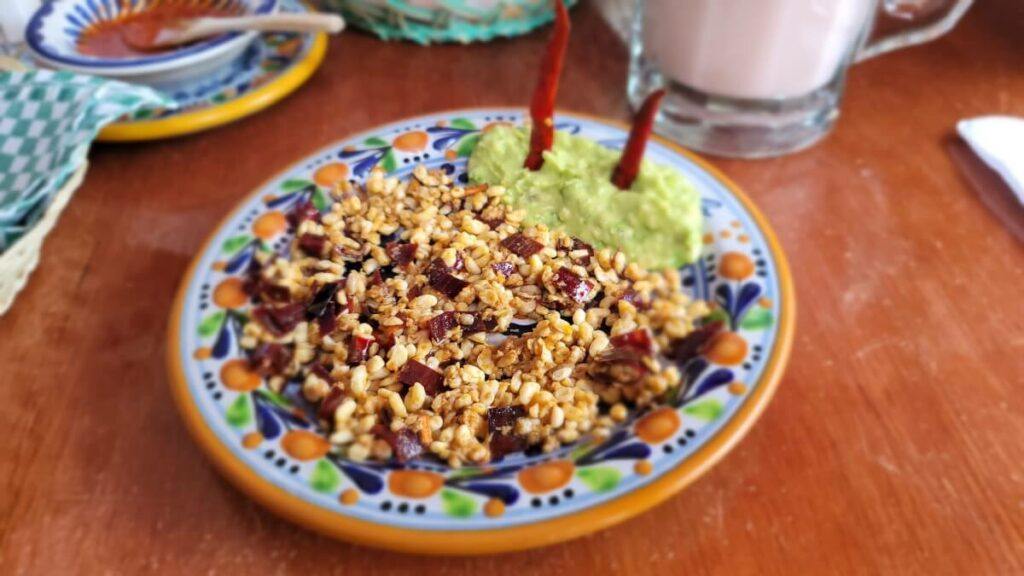 I Can't Control Everything
Ever since I can remember, I've always liked to be in control. I discovered this when I was in school, and I was the head of the projects we worked on.
However, as an adult, this frustrated me. I found out some things will inevitably escape my hands, and there's nothing I can do about it. Travel is no exception.
The first thing that came to mind was my trip to Baja California. I took a bus from La Paz to Ensenada, and it was not a very pleasant trip. The bus made a lot of stops along the way to pick up or drop off people, not to mention the restroom stops. Those 15-minute stops turned 30 minutes long.
I also remember my trip to Tepic. I was in Zacatecas at the moment, and only two buses ran per day between both cities. Imagine waking up at 1:30 a.m. to catch a bus at 3! There was no other option.
It is then that I realized that no matter what I want and no matter what I plan, I can't control everything. It's like life. Sometimes we just have to let go.
I Don't Have to Plan Everything All the Time
Talking about plans, I'm a planner. I always look up ideas online to make my itinerary. I know which places I will visit, how long I will stay there, where I will eat, where I will stay, how I will move around…mostly everything. I don't like leaving things until the last minute. Or so I thought.
For my last two trips, I had but a vague idea of what I would do. I knew I wanted to see the butterflies in Michoacán, the whales in La Paz, the vineyards in Ensenada, the train in Chihuahua, among other things, but that was it. I didn't know what buses ran between the cities, where I would stay, how much money I would need…nothing!
It was the very first time that I didn't plan my trip. I booked my buses and hotels as I went. I asked locals about what there was to do and how I could get there. I found cheap places to eat by just walking and walking. It was a truly enriching experience.
Now, let me tell you it wasn't all rainbows and butterflies, but I enjoyed it for the most part. I knew from experience that things don't always go according to plan, so I figured it would be nice to have no plan at all. It worked.
I Am My Best Companion
When I tell others about my solo trips, the first thing they ask me is if I didn't get bored. And my answer is always the same, "There was hardly time for that!"
For some people, traveling alone is unthinkable. They either think it's boring or even dangerous. What would they do? Would they enjoy it? How do you do it? Why in the world would you travel by yourself?
Solo travel has many benefits, as I pointed out in another post. I found out that I enjoy my own company. The thing is I rarely have time to be alone.
Sometimes we just need time alone to relax and think. No interruptions, no questions from others, simply silence. Me time. Spending time alone is healthy and we should do it from time to time. It's good to be around others, but we also need time by ourselves. We are our best companions.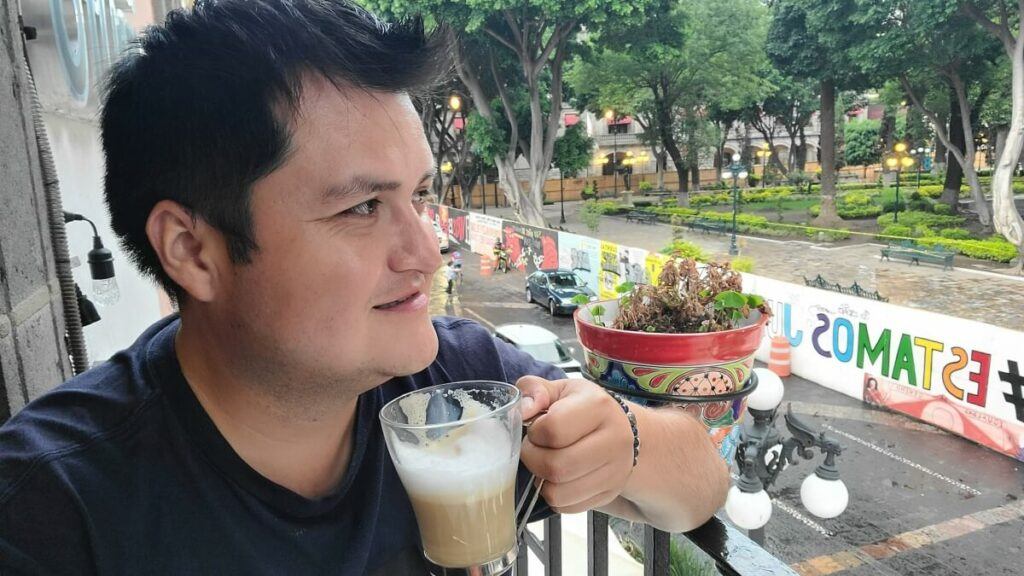 Life Is a Constant State of Change
People get born and die every day. There are hurricanes, earthquakes, and fires every year. The world continues revolving around its axis. The clock never stops (unless its batteries run out hehe).
I am a creature of habit. I guess that's why I loved having a daily routine. But that's not always a good thing.
As I visited city after city, I realized that the world changes constantly, for better or worse. A new discovery, a new law, a new event…they're all part of our lives. Nothing is permanent in life, except change.
Whether we like it or not, everything around us changes, and we have to adapt to it to fit in. When we fail to do that, we feel frustrated. We may not like change, and that's completely normal. But when we embrace it, a whole new world opens up to us.
Don't be afraid of change. Changes are inevitable, but they make us stronger and better people. Of course, there are good and bad changes. However, if we take the good changes only and learn from them, we will be happier people.
When There's a Will, There's a Way
I remember my trip to the Huasteca Potosina earlier this year. I did things I never thought I could do, but I dared, and I don't regret it. It was quite an experience.
While I was there, I faced a major challenge: transportation. I didn't rent a car because I wanted to have more freedom and save money. Besides, I was told by a friend who lives there that I could easily move around by bus.
Well, it turned out that some buses don't run that frequently. What was I supposed to do? Well, by asking around, I found someone that told me I could get a colectivo (shared taxi) to move around. I was told where to get them, how much they cost, and everything.
As I mentioned earlier, I even hitchhiked. I wanted to visit an archaeological site in Tamtoc, but it's far from the main highway, and private tours are expensive. It was an eventful day indeed.
There are no excuses when we really want to travel. Tight on money? Take a bus, stay at a hostel, eat at the market, walk, take a free tour. It's not always about the money. Sometimes it's fear or lack of confidence in ourselves. What is holding you back?
And it's just like life. There's always another way to do something. When there's a will, there's a way.
A Little Kindness Goes a Long Way
Have you ever heard this saying? Well, it's true! When you're kind to others, in most cases, they will be kind to you, too.
I met amazing people along the way that helped me when I needed it. For instance, there was this guy that gave me a ride to the bus station because I couldn't get a taxi outside the hotel. A couple saw me walking on the highway and gave me a ride to town. A girl offered herself to go to the drugstore to buy something for my stomach pain. A lady paid for my bus fare at the bus stop because I didn't have a card. People shared food and drinks with me. And the list goes on and on.
It feels great to meet other people during your trips. I have even made a few friends and keep in touch with them.
If everyone were kinder, the world would be a different place. So, smile and be kind to the person next to you. You could be making his day without knowing it.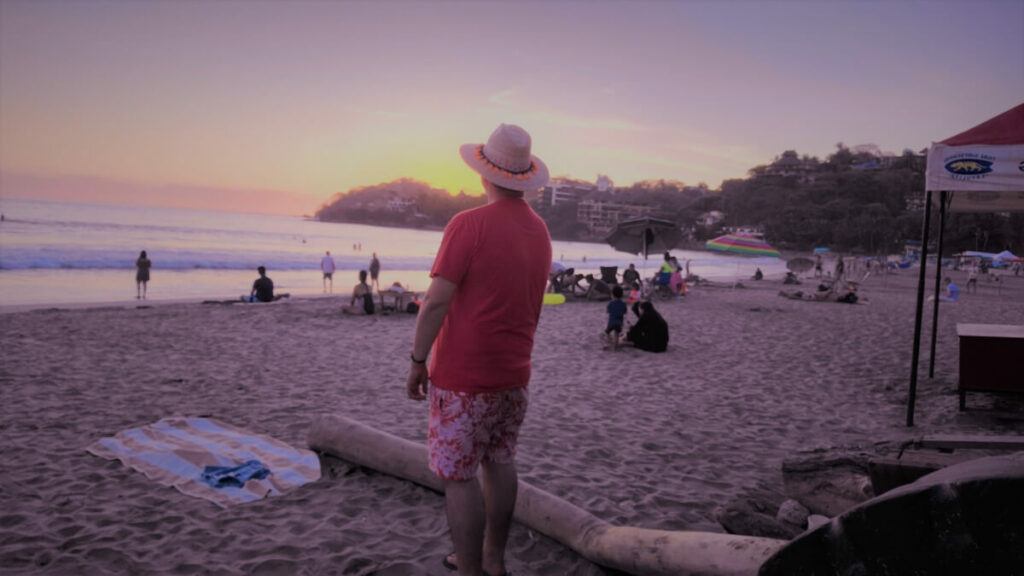 Always Get Travel Insurance
Not being pessimistic here, but when you travel, you always have to prepare for the worst. What do I mean by that? Well, you have to consider a few scenarios. What could go wrong and what could you do about it? It's not about letting fear paralyze us but rather being proactive and finding solutions.
During my last trip to Mexico City, I fell sick and had to go to the hospital. I was diagnosed with appendicitis and had to undergo surgery. Since I didn't buy travel insurance for this trip, I had to pay out of pocket.
I always get travel insurance when I travel, but so far, I had never needed it. This time I thought it would be the same. Boy, was I wrong!
My recommendation to you: Always get travel insurance! It's preferable to pay a few hundred dollars now and not need it than to pay thousands of dollars afterward. Think of it as an investment and not an unnecessary expense. I learned this the hard way.
Conclusion
Traveling solo is one of the most enriching experiences you can ever go through. For many, it's a once-in-a-lifetime event. Opportunities like this are not available for everyone, so if you have the chance to do it, go for it!
Life is like travel. It's a long journey where we will meet new people and have new experiences. We just have to open ourselves up and enjoy the ride.
Travel is not only about fun times. There are many lessons to be learned from it that can be applied in real life. If you learn how to do this, you will succeed in life.
What about you? Have you ever traveled solo? What did you learn? What would you tell others about it? Let me know in the comments below. Bon voyage!
Book your trip now!
Book your flight
The first thing you have to do is find cheap flights. But where do you find those? There are many search engines, but the one I highly recommend is Skyscanner. Here you can compare fares from all over the world and pick the one that suits you best.
Book your accommodation
The next thing you have to do is secure your lodging. Whether you prefer a hostel, a guesthouse, a B&B, or a hotel, you can find them all on Booking. You can find lodging of all kinds ranging from cheap to expensive and somewhere in between. Many people have scored good deals using it.
Another popular option is Hostelworld. This website focuses on hostels as opposed to hotels.
Book a tour
In some places, you might want to hire a tour. Not all places are equally accessible to visit by oneself. It helps enormously when you visit with a local guide who can show you around and answer any questions you might have…all in your native language. My to-go place is Viator as they offer tours of all kinds and have a presence all over the world.
Rent a car
Public transportation is usually cheaper than renting a car, but it's sometimes more complicated and time-consuming. That's a reality. In some cases, it's more convenient to rent a car. My recommendation is Rentalcars.com. Here you can compare rates and choose the one that fits you best.
Book your bus tickets
You can save money by booking bus tickets online. My favorite site to do this is Busbud.
Get travel insurance
Never travel without a travel insurance policy, especially during these days! Travel insurance can save your life. My recommendations are World Nomads and Insured Nomads. Both companies cover COVID-19 related incidents, which is crucial these days.
More resources
Just click on the "Plan your trip" tab at the top of this page, and you will find more resources like getting Mexican insurance for your foreign car, buying travel accessories, and learning Spanish. And, of course, don't forget to check back often to read about more tips on Mexico travel.