Do you love Mexican food? If you do, that's great! Did you know that food tours in Mexico were a thing? Some companies cater to all kinds of public. Whether you would like to eat something authentic or a more elaborate gourmet dish, you will find something for sure. It's just a matter of searching.
Mexican food is famous worldwide. No wonder it's one of the things foreign tourists are most interested in when visiting our country. Experience our culinary traditions firsthand. Want to know more? Keep on reading.
Kinds of Tours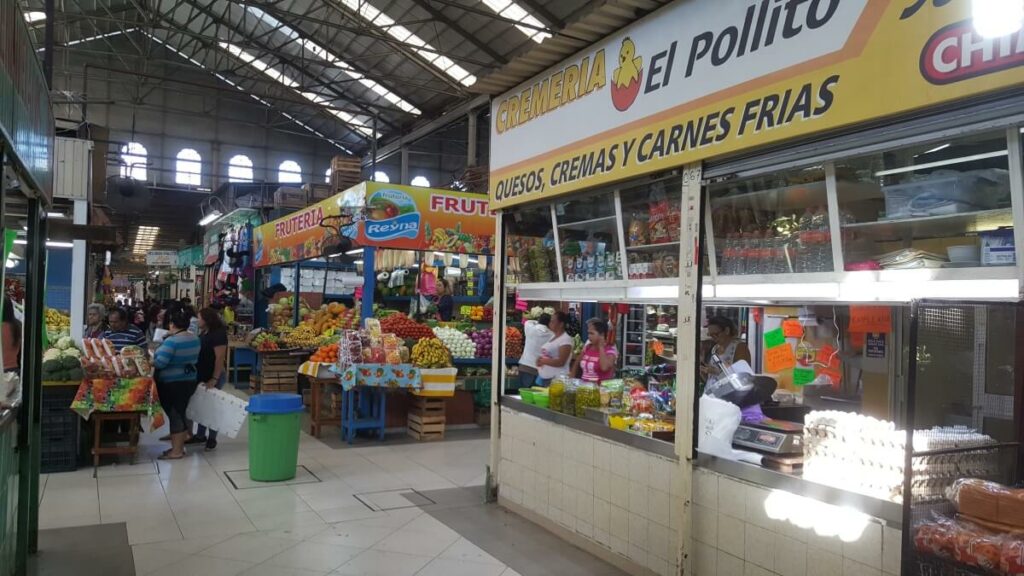 Not all tours are equal. They all have different audiences in mind. Some are more affordable than others due to their nature. Others are more elaborate and cater to a more exigent public. They may be private or not. There are many options out there for you to choose from.
Do you like to mingle with the locals and experience a new culture at its finest? Then you should take a street food or market tour! You will eat delicious food just like the one locals eat every day! Bonus point: These are some of the most affordable tours in the market.
Are you into "weird" foods? Then you should go for a pre-Hispanic food tour. Can you imagine eating grasshoppers, ants, and other insects? Warning: It's not for the faint of heart.
Let's say you prefer the gourmet scene. We've got you covered. You can taste Mexican dishes with an interesting twist to them. You can even talk to the chef or take a cooking class!
Are you a vegan or a vegetarian? No problem! There are tours for you as well. You don't have to eat meat or animal-based products if you don't want to. There are no excuses.
Would you be interested in visiting a winery and taste some exquisite wine and cheese? You can do that too.
Some tours include music, art, photography, and culture. You can walk or ride a bike. Not only will you taste delicious food, but you will also learn about our culture from a different perspective. The options are endless.
Best Destinations for Tours
As we mentioned in previous posts, Mexico is a big country. We may speak the same language and share the same nationality, but there are cultural aspects that differ and that, of course, includes the food. Some of the best destinations to take a food tour are:
Mexico City. Not only is Mexico City the country's geographical capital but the country's culinary capital as well. You can virtually find all kinds of Mexican dishes here. It has lots of options for everyone. Some of the most visited locations for food tours are the historic center, Roma, Condesa, Polanco, and Coyoacan.
Cancun. This doesn't come across as a surprise since Cancun is one of Mexico's most visited destinations by both domestic and foreign tourists alike. Being a coastal town, you will encounter lots of seafood options, but you won't be limited to that. Some of them are buffet-style and you can even dine aboard a boat during sunset.
Puerto Vallarta. This Pacific coast town attracts a lot of American and Canadian tourists. That's why it's also become a major culinary hub in Mexico. Options range from street food to gourmet food and something in between.
Merida. Not only is Merida one of Mexico's most visited destinations due to its culture and traditions but also because of its food. Enjoy some cochinita pibil, panuchos, and sopa de lima. Thank me later.
Puebla. Puebla's cuisine is exquisite and its dishes are well-known all over the world. Chile en nogada, mole, cemitas, rompope…it will be hard for you to choose just one thing.
Oaxaca. Many people will agree with me when I say that the food from Oaxaca is one of the most delicious and representative cuisines of the whole country. It's a mix of pre-Hispanic and Spanish cultures. All of Mexico is, but the mix is more accentuated in Oaxaca. You can't miss out on the tlayudas, caldo de piedra, cheese, mole, coffee, chocolate, mezcal… I will write about it in further detail in a future post.
Guadalajara. Mexico's second-largest city and another culinary hub. Land of the mariachi, tequila, carne en su jugo, tortas ahogadas. Need I say more?
Of course, there are way more options, but I would say these are the most representative ones of the country.
Pros of Taking a Tour
As always, there are pros and cons to consider when taking a tour. Some of the pros we could mention are:
Some of them, especially the street food and market tours, are a great way to immerse yourself in the culture. Food and culture are closely related and you can't fully experience a culture without trying and understanding its food.
You can know more about the different dishes, the ingredients used, the preparation, their origin, etc. as compared to just going out on your own. Having a guide allows you to get more information firsthand and ask any questions you have.
You can gain access to places off the beaten path. Tourist guides are knowledgeable and can take you to hidden gems you couldn't have imagined if you had only stuck to the town's touristy area.
Tours give you the opportunity to meet other like-minded travelers. You can even make some new friends!
If you don't speak Spanish, you won't have to worry since you will have a guide that speaks your language and can translate for you.
Cons of Taking a Tour
Some of them are walking or bike tours. It can be tough to bring kids or elderly people with you.
Even though many tours are affordable, they can add up when you're paying for more people.
Tours usually require a minimum of people if the tour is not private. You can run the risk of having the tour canceled or postponed.
Some tours don't include any food. Don't assume food and drinks will be included. Make sure to see what's included before paying.
If for any reason you need to cancel, you will likely have to do it within 24 hours, which can be impossible at times.
A Few Recommendations
Bring comfortable shoes. You will probably do a lot of walking.
Wear sunscreen, a hat, and sunglasses.
Bring some cash with you for tips and other situations where credit cards aren't accepted.
Let your guide know of any dietary restrictions you have to follow.
Many tours offer special accommodations. However, it's always good to ask.
Bring some medication with you. If you're not used to certain foods, it can be tough on your stomach.
You can have a great time. Just have the right mindset and you're ready to go!
Conclusion
There are no more excuses. Food tours in Mexico can give you the perfect opportunity to immerse yourself in the culture through food. After all, we all love to eat, don't we?
You have many options at your disposal. You can go on a street food tour, a local market tour, a vegan tour, a pre-Hispanic food tour, a gourmet tour…the choices are endless! There are options for all budgets and preferences. Just do some searching and you will find something that suits you.
Food tours will allow you to know more about a destination. You will be able to make a list of your own for future reference. Remember some tours are not only about the food but include other things as well. It's all part of the experience.
I'd like to know your impressions. Have you gone on a food tour? What was it like? Did you like it? Let me know in the comments below. I'll be happy to get back to you. See you soon!