Barrio Antiguo in Monterrey is one of Monterrey's most charming places. It is also one of the oldest neighborhoods in the city. It boasts beautiful architecture that includes 19th-century mansions, art galleries, bars, cafes, and restaurants. Both young and old love to roam its streets and discover the beauty of the place.
You will feel like going back in time. There is a tranquility feeling permeating the air. I love walking down its cobblestone streets and admiring every single thing I pass by. You will also have the opportunity to take amazing photos for Instagram (bonus point!). Do you want to know more? Keep on reading!
Some Context First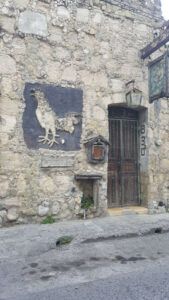 Barrio Antiguo is located in the heart of downtown, just a few blocks away from the main square. It used to be inhabited many years ago, but people eventually left the area and it became a commercial district slowly over time.
Different businesses sprang up in the area ever since. The government, in an effort to preserve the "old feeling" of the area, issued laws to prohibit its citizens from making drastic changes to the buildings.
Barrio Antiguo was the place to go for a party night. There were clubs everywhere you went. The 90s and early 00s were golden years for them.
Unfortunately, the area declined in popularity due to crime and insecurity. It was abandoned for several years until the government rescued the area. The buildings were restored and safety was improved. Barrio Antiguo was reborn and, although it's not what it used to be, people are starting to revisit the place.
Art Scene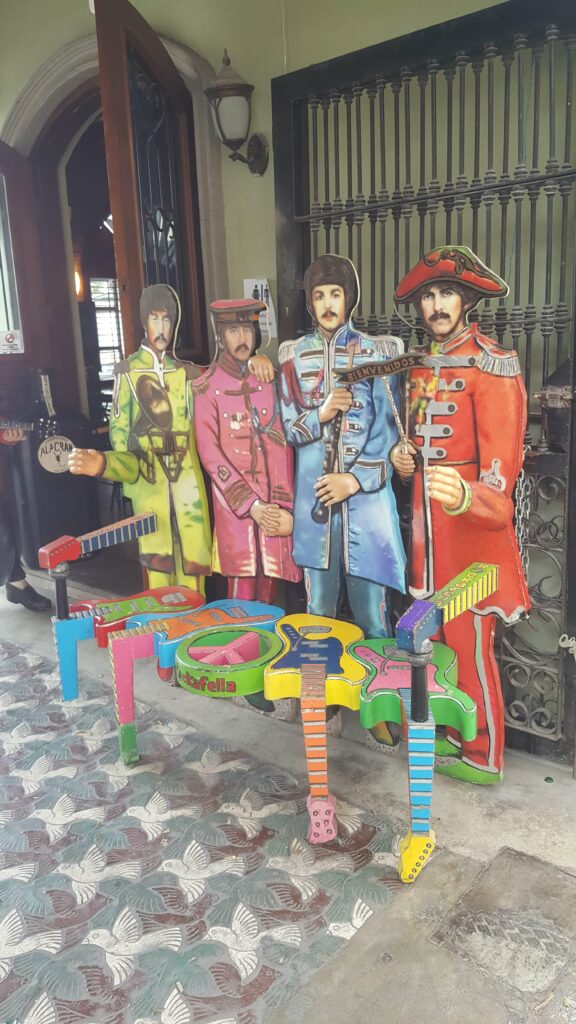 There are several museums and art galleries in the area. Even bars and clubs boast contemporary art like El Art Studio.
Museo Estatal de Culturas Populares. It's an old mansion, typical of the area. It has ample patios and rooms. You can learn about the culture of the region. There are one permanent exhibit and two temporary ones. It was undergoing remodeling last time I visited in December but was told they would finish by early February.
Address: Abasolo 1024, esq. Mina, Barrio Antiguo, Mty, N.L.
Hours: Tuesday-Sunday 10 a.m.- 6 p.m.
Free admission
Museo de la Casa de los Títeres. A puppet museum! I have wanted to visit this place for ages! It was a bummer for me when I went on a Saturday and it was closed. I'm sure your kids will love this place. Not only can you watch a puppet display but also a puppet show!
Address: Padre Raymundo Jardón 910, Barrio Antiguo, Mty, N.L.
Hours: Monday-Friday 9 a.m.-1 p.m., 2 p.m.-6 p.m. Sunday 3 p.m.-7 p.m. Saturday closed.
Admission: Monday-Friday 40 pesos (adults). Sunday 80 pesos (adults), 40 pesos (children).
Unidad Cultural Arquitectura. It belongs to the state university. There are art exhibits, poetry, and music. They also offer photography, drawing, and woodworking workshops.
Address: Abasolo 907, Barrio Antiguo, Mty, N.L.
Hours: Monday-Friday 9 a.m.-7 p.m., Saturday 9 a.m.-1 p.m. Sunday closed.
Free admission
Shopping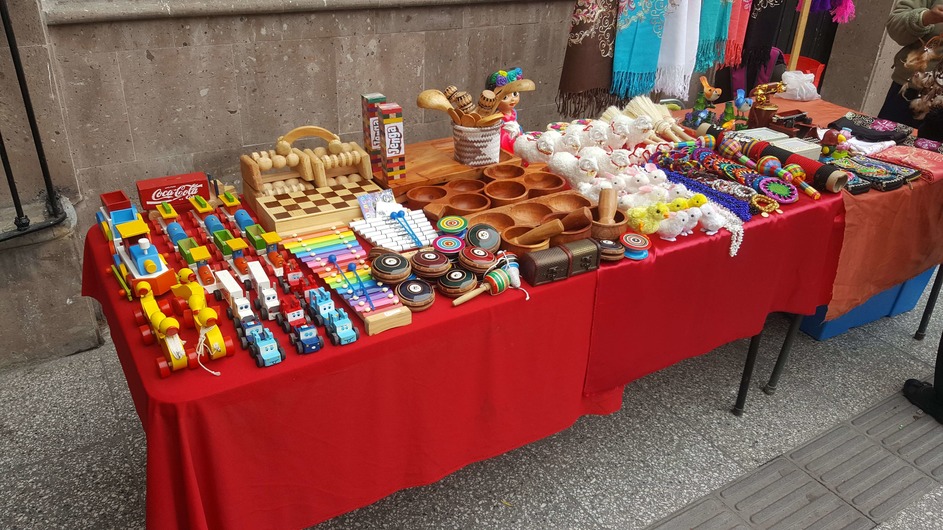 If you're into antiques, then you have come to the right place! Barrio Antiguo is not only filled with old, historic buildings but also with antique stores. You can find almost anything imaginable. The antique stores are located on Raymundo Jardón Street.
On Sundays, several vendors show their merchandise on Mina Street. Also known as the Callejón Cultural Barrio Antiguo, this little market extends through four blocks of the street. You can find books, handicrafts, jewelry, antiques, etc. There are also musicians, artists, and other performers. I had a little bird "tell" me my fortune. I loved it.
This place has a bohemian touch you'll love. When visiting Monterrey, you have to stop by. The little market can be found every Sunday after 9 a.m.
Eating Options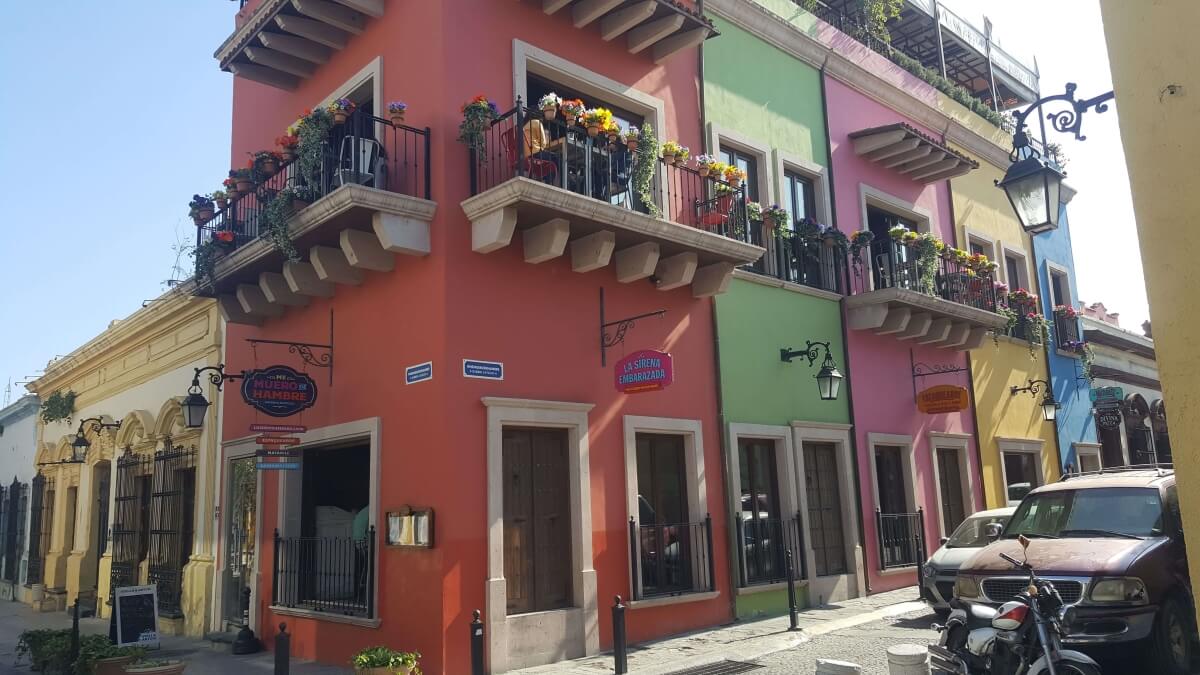 No trip is complete without good food. Barrio Antiguo has several options for everyone. You can find traditional Mexican food but also Italian, Spanish, French, and American.
For breakfast, I highly recommend Fonda El Limoncito. This charming, old home was turned into a restaurant and offers delicious dishes. I tried a combo that included fruit with yogurt and granola, two breakfast tacos, chilaquiles, eggs, coffee and orange juice for 180 pesos (roughly $10)! The service is excellent and the owner makes sure you feel like home. On weekends, they have a guy performing. Don't miss out!
Address: Guillermo Prieto 938, Barrio Antiguo, Monterrey, N.L.
Hours: Monday-Sunday 8 a.m.-5 p.m.
Another great option is Mercado Barrio Antiguo. This building hosts several restaurants that offer Mexican and international dishes. You can find chilaquiles, sushi, wings, burgers, seafood, and dessert. There's something for everyone!
Address: Morelos 837, Barrio Antiguo, Mty, N.L.
Hours: Monday-Sunday 11 a.m.-10 p.m.
Last but not least, you can go to Me Muero de Hambre (I'm starving! lol). This is one of the most colorful buildings of Barrio Antiguo (and one of the most photographed as well). You will easily find it. The three-story building offers Mexican, Italian, and seafood. They have a balcony on the third floor where you get a nice view of the area.
Address: Mina 1003, Barrio Antiguo, Mty, N.L.
Hours: Monday-Wednesday 12:30 p.m.-11 p.m., Thursday 12:30 p.m.-12 a.m., Friday-Saturday 12:30 p.m.-2 a.m., Sunday 11 a.m.-11 p.m.
Nightlife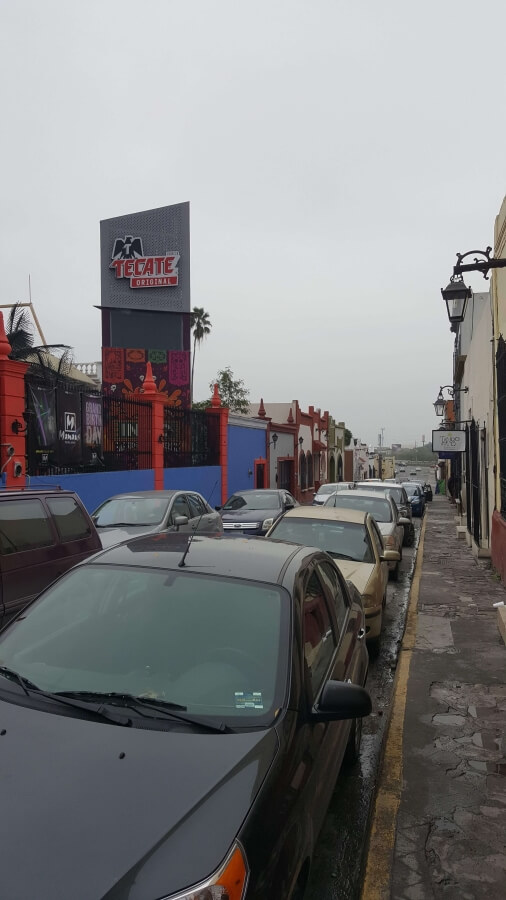 As I mentioned earlier, the nightlife is not what it used to be. Most of us agree on that. However, that doesn't mean you can't go out at night or that there's nothing to do. You can find several bars and clubs that range from rock to ska to electronic. Some of the most iconic clubs include:
Café Iguana
Skizzo
Antrópolis
Casa Morelos
Casa del Ogro
La Tumba
Nandas 78
If you're not into the party scene and prefer something calmer, you can try Nueva Luna, Almacén 42, or La Galería Café. Just get a cappuccino or a glass of red wine and enjoy.
A Few Tips
Barrio Antiguo can be toured on foot. You don't need a car. In fact, you're better off without one here. Parking can be tough.
This place is for the whole family, specifically during the day.
If you want to see more activity, you have to hit the place in the evening or on weekends.
While many establishments accept cards, it's always a good idea to bring some cash. If you want to buy something at the Sunday market, for instance, many vendors only accept cash.
Beware of your surroundings just like you would in any other country.
Avoid dark alleys or streets if you're alone.
If touring the area by day, remember to wear sunscreen, a hat, and sunglasses. Monterrey's summers can be hot reaching 104°F or more.
Pay attention to every little detail. Barrio Antiguo has many old buildings with lots of history and legends. You can see some signs outside the old mansions providing you with some interesting data.
Don't forget your camera or phone with a camera! You will have lots of photo opportunities. You can even run into a bride or quinceañera doing a photoshoot. Your friends and family will be jealous of the beautiful photos you took.
Conclusion
Barrio Antiguo in Monterrey is slowly coming back to life. Regios and tourists alike are starting to visit the old quarter. It brings memories to those who visited it in the old days, but many people are visiting for the first time and discovering something new.
Barrio Antiguo is much more than nightlife. Yes, partygoers will love it here, but there are tons of other activities for everyone. Walk down its cobblestone streets, admire the old buildings, visit an art gallery or museum, take lots of photos, buy an antique, try a new dish, talk with the locals, have fun! Barrio Antiguo is always a good option whether you're alone, with family, or friends.
Have you visited Barrio Antiguo? If not, what are you waiting for? I'm sure you'll fall in love with it. I hope you visit it someday.
As always, I would love to read your comments and questions below. What would you like to know? Let me know and I will get back to you as soon as possible. See you soon!
Book your trip now!
Book your flight
The first thing you have to do is find cheap flights. But where do you find those? There are many search engines, but the one I highly recommend is Skyscanner. Here you can compare fares from all over the world and pick the one that suits you best.
Book your accommodation
The next thing you have to do is secure your lodging. Whether you prefer a hostel, a guesthouse, a B&B, or a hotel, you can find them all on Booking. You can find lodging of all kinds ranging from cheap to expensive and somewhere in between. Many people have scored good deals using it.
Another popular option is Hostelworld. This website focuses on hostels as opposed to hotels.
Book a tour
In some places, you might want to hire a tour. Not all places are equally accessible to visit by oneself. It helps enormously when you visit with a local guide who can show you around and answer any questions you might have…all in your native language. My to-go place is Viator as they offer tours of all kinds and have a presence all over the world.
Rent a car
Public transportation is usually cheaper than renting a car, but it's sometimes more complicated and time-consuming. That's a reality. In some cases, it's more convenient to rent a car. My recommendation is Rentalcars.com. Here you can compare rates and choose the one that fits you best.
Book your bus tickets
You can save money by booking bus tickets online. My favorite site to do this is Busbud.
Get travel insurance
Never travel without a travel insurance policy, especially during these days! Travel insurance can save your life. My recommendations are World Nomads and Insured Nomads. Both companies cover COVID-19 related incidents, which is crucial these days.
More resources
Just click on the "Plan your trip" tab at the top of this page, and you will find more resources like getting Mexican insurance for your foreign car, buying travel accessories, and learning Spanish. And, of course, don't forget to check back often to read about more tips on Mexico travel.