I couldn't miss the opportunity to write about this city. After all, I was born and lived here for some years, so it has a special meaning to me. Many would say it is not a tourist destination. I would say more specifically that it's not your typical tourist destination. However, that does not mean you should not consider visiting.
I was pleasantly surprised the other day when I was googling something about Monterrey and I saw a "what to do in Monterrey" line under related searches. To many people, this would come across as weird. But to me, it means that people are gradually becoming interested in visiting my hometown. Stereotypes are being overcome, and that fills me with joy. Monterrey has a lot to offer. It's just a matter of digging and you will find your treasure for sure.
Monterrey at a Glance
This is Mexico's third-largest city. It is an industrial hub for both domestic and international companies, and that is probably the main reason people don't think of it as a tourist destination. When people look for destinations in Mexico, they usually look for places like Mexico City or Cancun. Monterrey is rarely an option, although it seems that's slowly changing.
It has a strong American influence due to its proximity to the U.S. You will see this reflected in its cuisine, media, people, and culture in general.
Temperatures can get really high during the summer reaching 40°C (104°F) or more. Winter temperatures rarely reach below 0°C (32°F) and it rarely snows. If anything, you can see "snow" or sleet on top of Chipinque Park at times.
How to Get There
Monterrey is served by General Mariano Escobedo International Airport, located about 30 minutes from the downtown area. Airlines at this airport operate routes mainly within Mexico and the U.S., except for a couple that covers Havana, Cuba and Panama City, Panama.
Entertainment for the Whole Family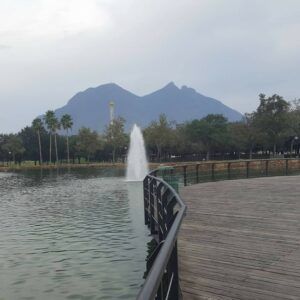 One of the main attractions in the city is Parque Fundidora. This used to be one of the most important steelmaking companies, if not the most important, in the whole country. It went bankrupt in the 90s decade, and the government transformed it into a large, beautiful park for the general public. Regios (people from Monterrey) love to visit this park on weekdays and weekends alike.
You can easily spend a whole day touring its facilities. Admission is free for everyone, but you will have to pay for some activities. Among the services that the park offers there are:
Lots of green spaces to play sports, have a picnic or just lay down.
Several multipurpose plazas.
A running track and a bike track. You can bring your own bike, or you can rent one for 30 pesos/hr (approximately 1.5 dollars).
A skating rink. Admission and skates rentals are 130 pesos (approximately 6.5 dollars). I believe the price is per hour, but I'm not sure.
Sports stations with machines to work out.
Playgrounds for the little ones.
An indie movie theater.
Beautiful sculptures.
An art center.
Museums for both kids and adults.
A convention center.
Concert venues.
An aviary.
An artificial lake that offers boat rentals.
Fountains, benches, bridges, restrooms.
Vending machines, concession stands, and a few restaurants.
Medical services.
Parque Fundidora hosts several events like music festivals, food festivals and marathons throughout the year. Make sure to check their website for upcoming events.
Paseo Santa Lucia is another attraction you won't want to miss. It's a beautiful artificial river like the Riverwalk in San Antonio, with murals, fountains, cafes, and restaurants alongside. There are boat tours every day of the week. It's conveniently connected to Parque Fundidora. I love taking a walk here at night and watching all the illuminations. During the Christmas season, they decorate the place beautifully.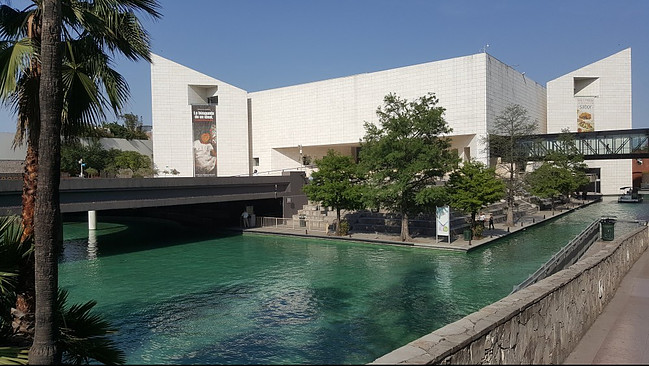 Cultural Scene
The Macroplaza. This is the city's main square and one of the largest in the whole world. You can easily get around the downtown area from here. There are sculptures, plazas, fountains and old buildings all around. Here you will find the Cathedral of Monterrey as well as the Teatro de la Ciudad (City Theater).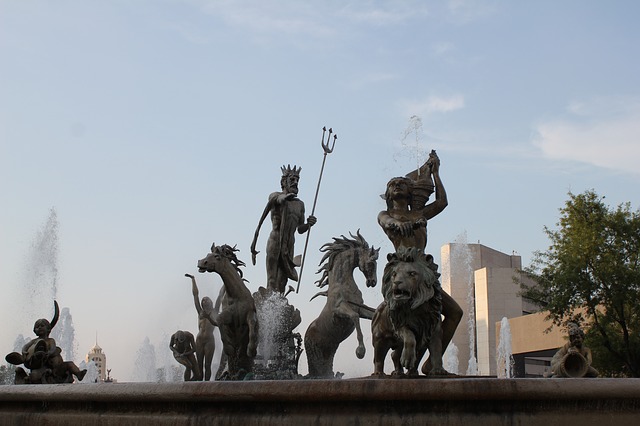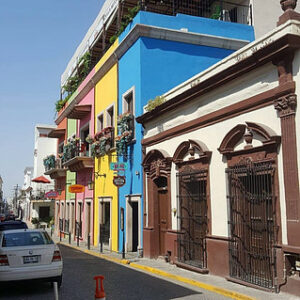 Barrio Antiguo. It's one of the oldest neighborhoods in the city. Its streets are lined up with old houses that will transport you back in time. There are also several cafes and restaurants all over the place. On weekends, there is a market where you will find all kinds of antiques. If you are into the hipster scene, then this is your place.
Monterrey also has several museums among whom we can mention: MARCO (the Museum of Contemporary Art), the Museum of Mexican History and the Museum of Monterrey. Works of art include paintings, sculptures, photographs, drawings, etc.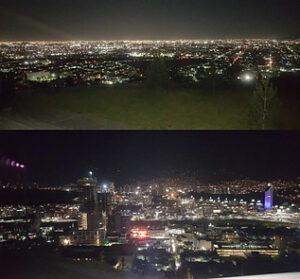 A museum you shouldn't miss is Museo del Obispado. It has ten display rooms with lots of artifacts about the history of Monterrey. Outside of it, there is an observation deck where you will get a superb panoramic view of the city. There is also a giant Mexican flag on display weather permitting. I love coming here at night.
You can also attend a play or a concert at one of the several venues in the city. Such venues include Teatro de la Ciudad, Teatro Monterrey del IMSS, Arena Monterrey, Auditorio Banamex, and Showcenter Complex. Check for the latest calendar of activities in the newspaper or online during your visit.
If You Are Into Nature
Monterrey is surrounded by mountains or hills all around and that's why it's earned the nickname of "The City of Mountains". These include the distinctive Cerro de la Silla, Cerro de las Mitras and Cerro del Topo Chico. You don't have to be a professional hiker to visit any of these places, but you certainly need to be in somewhat good condition. Some people have gotten lost, but that's because they get off the trails. Don't do that unless you are with a professional guide or someone who knows well the area.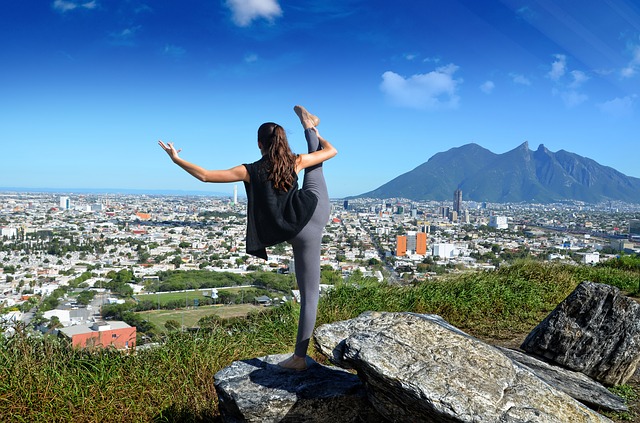 Chipinque. This park is located in the municipality of San Pedro Garza Garcia, not too far from Monterrey. You can go hiking or biking here. It's a forest on the outskirts of the city. There are tall trees all over the place and, if you're lucky, you might run into some wildlife like birds, butterflies, squirrels, among other animals. There are also several observation decks and a couple of playground areas for kids.
La Huasteca. This is an impressive canyon located about 15 minutes from the city center. Activities include hiking, biking, and rock climbing. There are guided tours available for your convenience. You can also camp here.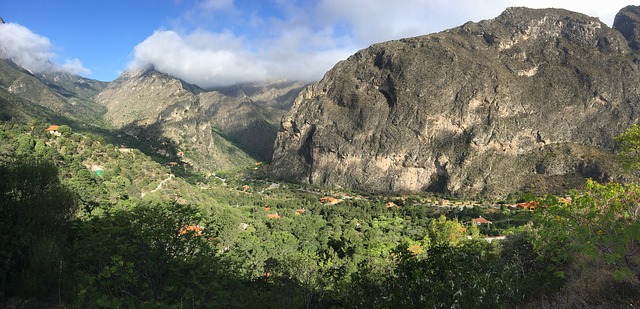 Sports
Soccer is the main sport in the city. You could say it's a religion. Tigres and Rayados are the two local teams. If you happen to be in the city on a game day, you might want to catch a game. The Rayados' stadium is one of the most modern in the whole world. They also say their fans are the best in the country. You'll have to see that for yourself.
There's also a baseball team named Sultanes. Baseball used to be very popular but was eventually replaced by soccer. Not too many people attend games during the regular season, but playoffs tend to attract a crowd. This might be another option for you during your visit.
Shopping
The city has a huge amount of malls and shopping plazas. You can buy brand names at several of these. You can also shop for electronics, gifts, books, among other things. Many malls have a lot of restaurants with all types of cuisine, as well as bars, cafes, movie theaters, beauty salons, bowling alleys, kids' areas, etc. Some of the most famous include Galerias Monterrey and Plaza Fiesta San Agustin. You can go to one of these just to escape the summer heat. Remember Monterrey can reach super high temperatures, so places with A/C are sought for by locals and tourists alike during hot days.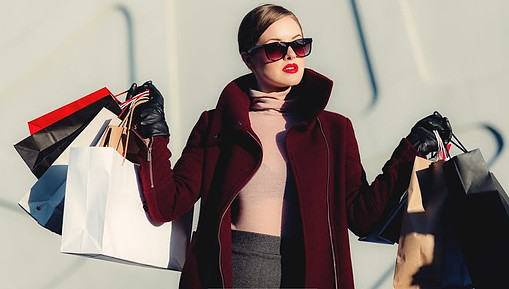 Nightlife
Nightlife is concentrated in two areas: Barrio Antiguo and Centrito Valle. Barrio Antiguo is located in the heart of downtown Monterrey, while Centrito Valle is located in an exclusive neighborhood of San Pedro Garza Garcia. A word of advice for you: Dress to impress. Mexican clubs, especially the ones in Monterrey, tend to have strict dress codes. Bouncers won't probably let you in if you're wearing shorts, a T-shirt or flip-flops.
Transportation
Monterrey has several routes that cover practically the whole city and metro area. Bus fares run around 12 pesos one way.
The Monterrey metro system (Metrorrey) is a rapid transit system that consists of two lines running north-south and east-west. Line 1 is elevated, while Line 2 is half elevated and half underground. There is a total of 31 stations. Fares run at 4.50 pesos one way.
If you don't want to use public transportation, don't worry. Uber operates in this city. You can pay by card or cash.
Where to Stay
There are all kinds of hotels for different preferences and budgets. I recommend either staying in downtown Monterrey or San Pedro Garza Garcia. The latter is really close to Monterrey and easily accessible by taxi or Uber. Hotel prices start from as low as 700 pesos per night and some like Holiday Inn include a breakfast buffet.
Remember you also have the option of Airbnb. Monterrey offers a lot of houses, apartments, and lofts to give you more privacy than a hotel.
Where to Eat
I had a friend who said there was nowhere else to go eat in Monterrey other than Carl's Jr. (an American fast food restaurant). It is true you can see these restaurants everywhere: Carl's Jr., McDonald's, Wendy's, KFC, Pizza Hut, Domino's, Chili's… the list goes on and on. But there are certainly other places and dishes you can try.
I would say Monterrey's cuisine is famous for three dishes: cabrito (baby goat), carne asada (grilled meat) and machaca (shredded dried beef). As you can see, we Regios love our meat.
The most famous restaurant for cabrito is El Rey del Cabrito. Even celebrities go eat at this place. Cabrito is more on the pricey side, so consider this if you're going. But if you want to eat something from the region, you should try it at least once in your life. Many people, including locals, don't like this dish because of its strong odor. I can't say it's my favorite, but I can eat it nonetheless. I hope you give it a try.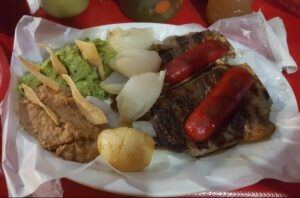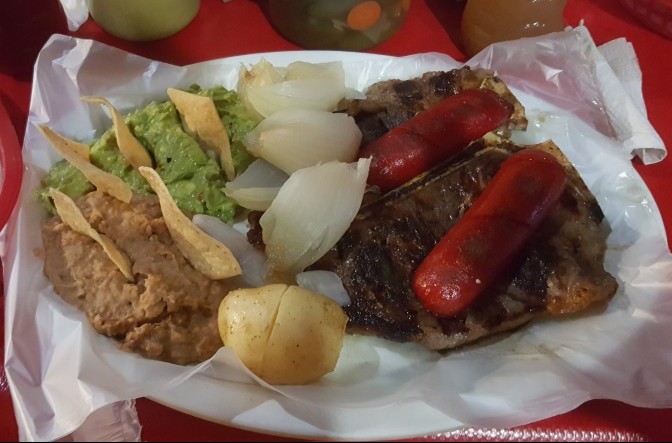 If you want to try carne asada, the options are endless. One of the most famous places is La Nacional. This place is not cheap either. In this case, I would say it's mainly because of its location. The good news is there are other numerous places where you can enjoy this delicacy. Just use one of the many tools online and you will find a place.
You can eat machaca virtually everywhere from fancy restaurants to taco stands. Machaca is usually combined with scrambled eggs and eaten for breakfast.
Mexico is known for tortillas, actually corn tortillas. Monterrey is known for flour tortillas. We do eat corn tortillas, but flour tortillas are very common here unlike other parts in Mexico. So wherever you go, make sure to try them. They're delicious!
If you're on a budget, you can visit Mercado Juarez on Juarez Street downtown where you will find many different dishes at affordable prices.
To Wrap Up
You didn't think there were so many activities to do here, right? As you can see, Monterrey has an ample variety of interesting places and activities for all ages. If you want to avoid the heat, try to visit during the cooler months between November and April. If you don't care for the heat, then go anytime you like. The Sultana del Norte (another nickname for Monterrey, literally the Sultanate of the North) awaits you with open arms!
Book your trip now!
Book your flight
The first thing you have to do is find cheap flights. But where do you find those? There are many search engines, but the one I highly recommend is Skyscanner. Here you can compare fares from all over the world and pick the one that suits you best.
Book your accommodation
The next thing you have to do is secure your lodging. Whether you prefer a hostel, a guesthouse, a B&B, or a hotel, you can find them all on Booking. You can find lodging of all kinds ranging from cheap to expensive and somewhere in between. Many people have scored good deals using it.
Another popular option is Hostelworld. This website focuses on hostels as opposed to hotels.
Book a tour
In some places, you might want to hire a tour. Not all places are equally accessible to visit by oneself. It helps enormously when you visit with a local guide who can show you around and answer any questions you might have…all in your native language. My to-go place is Viator as they offer tours of all kinds and have a presence all over the world.
Rent a car
Public transportation is usually cheaper than renting a car, but it's sometimes more complicated and time-consuming. That's a reality. In some cases, it's more convenient to rent a car. My recommendation is Rentalcars.com. Here you can compare rates and choose the one that fits you best.
Get travel insurance
Never travel without a travel insurance policy, especially during these days! Travel insurance can literally save your life. My personal recommendations are World Nomads and Insured Nomads. Both companies cover COVID-19 related incidents, which is crucial these days.
More resources
Just click on the "Plan your trip" tab at the top of this page, and you will find more resources like getting Mexican insurance for your foreign car, buying travel accessories, and learning Spanish. And, of course, don't forget to check back often to read about more tips on Mexico travel.