Have you visited Mexico's third-largest city yet? Are you the kind of person that prefers tours to independent travel? Well, I've got good news for you. There are several tours in Monterrey to choose from. You can choose between eco-tours, city tours, and adventure tours, just to name a few.
We have mentioned in previous posts the advantages and disadvantages there are to tours. The truth is they can be the perfect option to know a destination, in this case, Monterrey. If you would like to know more, please keep on reading.
Kinds of Tours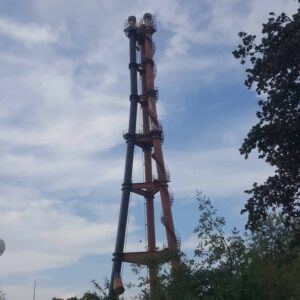 Monterrey is an industrial city but that doesn't mean there aren't any interesting tourist attractions. In general terms, we can divide the activities and tours into the following categories:
Cultural tours
Nature tours
Day trips
Transfers
Each one of them can be further divided into subcategories and they can even overlap. You can have fun and learn something new at the same time.
All of these tours are private and offered in English and/or Spanish, so don't worry about the language. Also, rest assured you will be hiring a tour with Viator, a reputable company that has been in the market for years.
Let's learn a little more about the different tours you can take in this city, shall we?
City Tours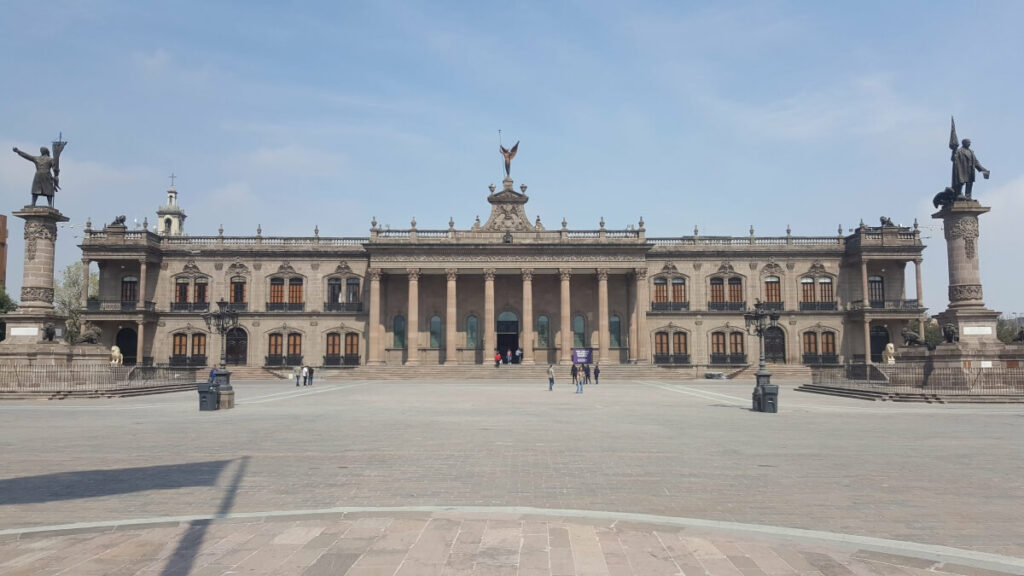 Monterrey has so much to offer. If you take a city tour, you will be able to explore and know more about its history. You will pass by the historic center including the Macroplaza (the main square), the Metropolitan Cathedral, the Municipal Palace, Paseo Santa Lucía, and Parque Fundidora. You will also visit the Bishop's Palace (Obispado) where there are a majestic Mexican flag and an observation deck where you can get superb views of the city.
Are you a fan of zip lines and rappelling? Did you know you can do that in the city? Yes, right in the heart of Monterrey, you will find Parque Fundidora where you can practice these activities. You will also visit a museum where you will learn about the history of the former steel factory. Yes, Parque Fundidora was a factory many years ago and was then transformed into a cool park. How awesome is that?
Would you like to try your luck? Well, then take a casino tour. You will be able to visit 3 different casinos and play whatever suits you best. You could end up winning some cash for dinner! 🙂
How about visiting a beer factory and learning more about the making process? Monterrey has a long beer tradition. You will have the opportunity to learn more about it by visiting its brewery along with the Museum of Glass.
Nature Tours
There are also options for those interested in ecotourism. For starters, you can visit the Grutas de García that are located about 29 miles from Monterrey downtown. The grutas is a cave complex with rock formations that are between 50 and 60 million years old. You can hike to the top or take the lift (cable car) if you prefer so. You will love looking at the different formations. Just use your imagination.
If you're into hiking, then you should definitely visit Chipinque. Can you imagine watching the sunset or sunrise from the top of a mountain? It's a very cool experience. You can even run into some wild animals while climbing up. Have your camera ready.
Yet another cool option is La Huasteca. This canyon offers excellent views and it's so relaxing just to walk there. If you have a drone or are a photography enthusiast, be prepared with your photographic devices as you will get amazing shots.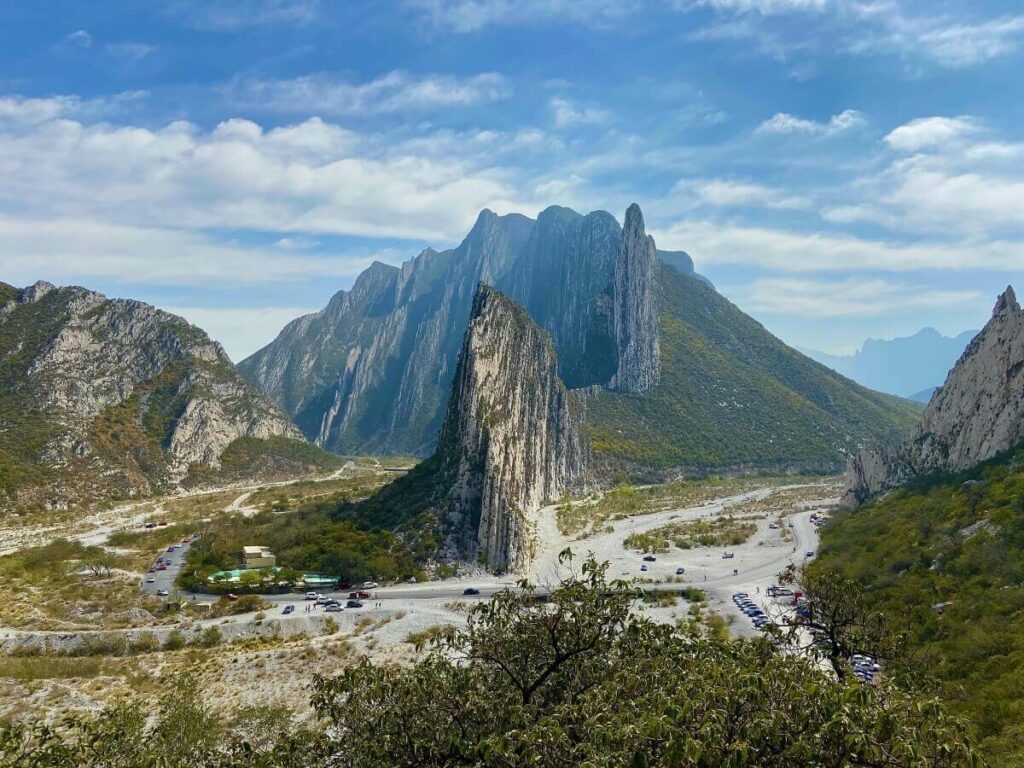 I also recommend visiting the Cola de Caballo (Horsetail Falls) in Santiago. This park is one of the most visited by Regios (locals from Monterrey). Admire the beautiful falls and the scenery around it and just relax. Oh, and did I say that you can jump off the highest bungee in all Mexico? Not for the faint of heart, though.
If you visit the Cola de Caballo, you might also have the chance to visit the charming town of Santiago nearby and eat a delicious dish at one of its multiple restaurants. They get crowded on weekends, so be prepared.
Further south, in Montemorelos, you will find Bioparque Estrella. This is a safari-style zoo where you can interact with animals and even feed some of them. The little ones will love it.
Last but not least, you can visit El Potrero Chico and Boca de Potrerillos. The first one is a park where you can go hiking and see other people escalating the canyon. The second one is an archaeological site where you will see some cool petroglyphs.
Transfers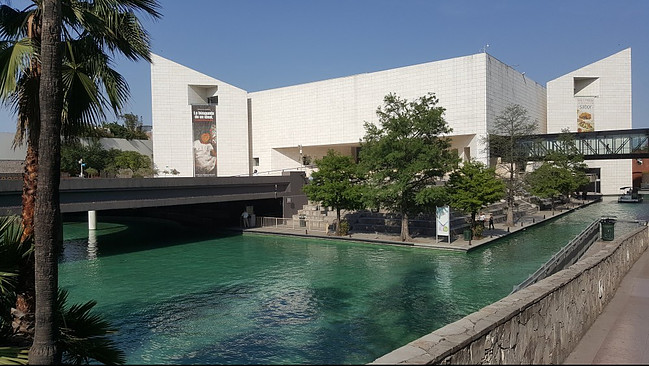 If you would like some flexibility while enjoying the benefits of hiring a tour with a reputable company, you can opt for a transfer. Some of the most popular transfer services include visiting the following areas:
Bosque Mágico. The only amusement park in Monterrey.
Paseo Santa Lucía. Visit the longest artificial river in Latin America, ride a boat, take in the views, admire the murals, take tons of photos. It's one of the most "instagrammable" places in Monterrey.
Barrio Antiguo. One of the oldest neighborhoods in the city. This area is lined up with restaurants, cafes, bars, and art galleries. You will love the bohemian atmosphere.
You can arrange for the tour operator to pick you up at the airport or hotel of your preference. You don't necessarily have to return to your point of origin. Ask your operator and they will do their best to accommodate your request.
To Keep in Mind
Not all attractions are located in Monterrey. Some of them are located outside the city limits or farther, but the trip won't take more than 1 or 2 hours, so it's easily doable in a day.
There are no age restrictions for most tours, except for a few like the casino tour. However, regardless of age, keep in mind some tours require you have a medium fitness level. Therefore, some of them won't be suitable for pregnant women, elderly people, people with a heart condition, or people with reduced mobility. Not all tours are wheelchair or stroller accessible, so also keep that in mind.
Meals are rarely included. You might get some snacks or drinks, but nothing else. Make sure what's included.
Some tours sell out fast! Consider this when booking one, whether it is the peak season or not. Weekends are always busy regardless of the season. For some tours, like the brewery one, you have to book a month in advance due to company policies and logistics requirements. Keep that in mind.
Most tours can be canceled up to 24 hours in advance.
You get access to mobile tickets right after completing your purchase.
The minimum of people required is usually 2. The maximum varies and can be between 4 and 15 people.
Viator can match a lower price you find somewhere else. Just show them proof of it.
Most tours last around 5 hours, so you can easily combine it with other activities.
Don't forget to bring some cash with you. They don't always accept credit cards.
==> Click here to book a tour now! <==
If you feel a tour is not for you, then you can read more about Monterrey here. There are tons of activities you can do on your own.
To Wrap Up
If you have never visited Monterrey, one of the tours above could be an excellent way to do it. On the other hand, if you have visited it, you could try one of these tours to experience it from another perspective. There's always something new to see and learn.
As with all things, there are pros and cons when it comes to taking a tour. If you decide to take it, just load yourself with the best attitude possible and you will have an excellent time. I can tell you from experience.
What do you think? Have you been to Monterrey? Have you taken a tour there? How did it go? Let me know in the comments below. I'm eager to hear your responses. See you soon!
Book your trip now!
Book your flight
The first thing you have to do is find cheap flights. But where do you find those? There are many search engines, but the one I highly recommend is Skyscanner. Here you can compare fares from all over the world and pick the one that suits you best.
Book your accommodation
The next thing you have to do is secure your lodging. Whether you prefer a hostel, a guesthouse, a B&B, or a hotel, you can find them all on Booking. You can find lodging of all kinds ranging from cheap to expensive and somewhere in between. Many people have scored good deals using it.
Another popular option is Hostelworld. This website focuses on hostels as opposed to hotels.
Book a tour
In some places, you might want to hire a tour. Not all places are equally accessible to visit by oneself. It helps enormously when you visit with a local guide who can show you around and answer any questions you might have…all in your native language. My to-go place is Viator as they offer tours of all kinds and have a presence all over the world.
Rent a car
Public transportation is usually cheaper than renting a car, but it's sometimes more complicated and time-consuming. That's a reality. In some cases, it's more convenient to rent a car. My recommendation is Rentalcars.com. Here you can compare rates and choose the one that fits you best.
Book your bus tickets
You can save money by booking bus tickets online. My favorite site to do this is Busbud.
Get travel insurance
Never travel without a travel insurance policy, especially during these days! Travel insurance can save your life. My recommendations are World Nomads and Insured Nomads. Both companies cover COVID-19 related incidents, which is crucial these days.
More resources
Just click on the "Plan your trip" tab at the top of this page, and you will find more resources like getting Mexican insurance for your foreign car, buying travel accessories, and learning Spanish. And, of course, don't forget to check back often to read about more tips on Mexico travel.