In our last post, we explained how Mexicans celebrate Christmas and the similarities/differences between Mexico and the U.S. in this regard. What about New Year's? How do Mexicans celebrate New Year's? Is it any different from Christmas?
Today we will go over what Mexicans do on that day. Who do they spend it with? What do they do? What do they eat? Do they do anything special? Is it as important as Christmas?
If you're curious about this and would like to find out if it's a good time to visit, then continue reading through the end. We will try to answer the most common questions you might have. Let's get started!
Is It An Important Celebration?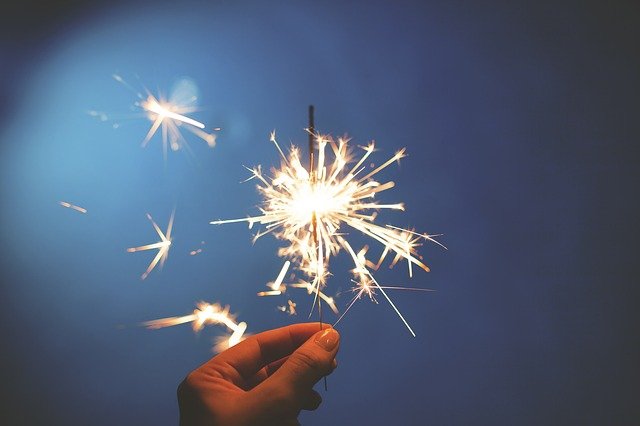 For starters, it's important to indicate that New Year's is a big deal in Mexico. Unlike the U.S., New Year's is just as important. However, the focus of the celebration is different. Whereas Christmas is mostly an occasion for families to get together, New Year's is usually celebrated among friends.
Many Mexicans get together with their friends that night. Some young people spend a couple of hours with their families and then head out to see their friends.
New Year's Eve is not an official holiday. Some companies allow their employees to leave early, though. Others give their employees the day off, but that is more common among office employees.
Almost everything is closed on New Year's Day. Many people get up late that day. Of course, there are exceptions, but generally speaking, this is what happens in Mexico.
What Do They Eat?
 

 

 

View this post on Instagram

 

 
This varies widely. Some people prefer traditional Mexican dishes like tamales and pozole. Yes, you can never go wrong with those. Mexicans eat them on special occasions, and what is New Year's? A special occasion!
Turkey is another option. In fact, the only two occasions where Mexicans eat it are Christmas and New Year's. Other than that, they're not something we eat often.
Finally, we could divide Mexico into two regions when it comes to New Year's dinner: the north and the south. In the north, carne asada (grilled beef, usually steak or sirloin) is king. We love our steak with sausages, baked potatoes, guacamole, charro beans, tostadas, quesadillas, you name it.
On the contrary, in the south, carne asada is not as common. Mexicans in those regions prefer dishes with pork or fish, especially codfish. Romeritos are also very common. They're a kind of seepweed that is boiled and served in a mole sauce with potatoes, nopales, and shrimp.
For drinks, most people buy beer and/or cider. Some people get champagne, but it's not as common. Oh, and don't forget ponche! It's a hot drink made from a mix of fruits like apples, pears, oranges, tejocotes (a kind of hawthorn), and guavas along with hibiscus tea, tamarind, cinnamon, and sugar cane.
Regarding dessert, they're basically the same ones from Christmas: apple salad, buñuelos, cake, etc. We love a good dinner!
What Do They Do?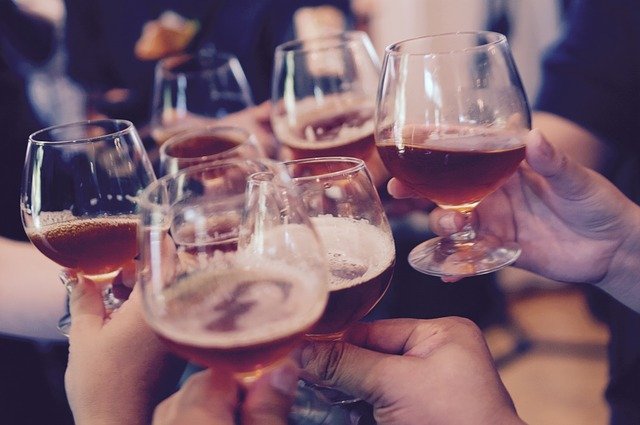 Music is a must in any Mexican New Year's celebration. Mexicans love to sing and dance. Karaoke machines are very popular in Mexico, and many people rent them for that day.
Fireworks are very common, too. Around these dates, you can find them at ferias del cohete where you can buy all kinds of fireworks that make different sounds and emit lights of different colors.
No Mexican party is complete without a piñata. Young and old love to break them and get as much candy as they can.
Many people also buy photo props and decorate their homes to take lots of cool photos. It's always good to have memories, isn't it?
There are many fun rituals that Mexicans perform, but we will talk about them in a bit.
Many hotels, restaurants, and clubs organize dinner dances for those who prefer not to worry about anything that day. Besides eating and dancing, you might also enjoy some live comedy, but this depends on the venue. If you go to a hotel, a room is usually included in your package so you don't have to worry about getting a taxi after midnight.
Whether you celebrate at home or somewhere else, be prepared for a long night. Most Mexicans like to party hard. They don't go to bed until 3 or 4 a.m. Some of them don't sleep at all! That's why everything is so quiet the following morning.
New Year's Rituals
Okay, let's get into New Year's rituals now. Many Mexicans are superstitious and follow some rituals to attract love or money. Below is a list of common rituals:
Wearing red/yellow underwear. If you want to attract love, you have to wear red underwear. However, if you want to attract money, it has to be yellow. In either case, it only works if someone gives it to you as a gift. You can't just buy it yourself.
Sweeping out the negative energy. To get rid of all the bad vibes, you have to take a broom to your front door and start sweeping out towards the street.
Rolling a suitcase. If you want to travel a lot during the new year, all you have to do is take a suitcase and roll it around the block. I do this every year. Ahem, not that I believe it's true, but it doesn't hurt to try. 😀
Wearing something new. To have a year full of new things, you have to wear something new on New Year's Eve. It doesn't have to be anything fancy, just something new.
Throwing water out the window. Instead of sweeping, you can just throw water out the window to get rid of all the negativity that surrounds you.
Putting sheep figurines at the front door. This is to attract good luck and abundance to your home.
Eating lentils. This ritual brought from Italy serves to attract abundance ($) to your home.
Eating 12 grapes. This is probably the most famous ritual. As soon as the clock strikes midnight, you have to start eating grapes, one for each stroke. As you eat, you have to make a wish, making a total of 12 wishes.
Many Latin American countries have similar rituals, so don't be surprised if you see them there, too.
Conclusion
As you can see, New Year's is an important celebration in Mexico. Mexicans like to party and have fun, and New Year's is a perfect opportunity to do just that!
Have you spent New Year's in Mexico? Where was that? How did it go? Did you notice anything different in your country? I'd love to know. Let me know in the comments below.
I hope you found this interesting. If you haven't visited Mexico around this date, I urge you to do so sometime. Just let me know how it goes. Bon voyage!
Book your trip now!
Book your flight
The first thing you have to do is find cheap flights. But where do you find those? There are many search engines, but the one I highly recommend is Skyscanner. Here you can compare fares from all over the world and pick the one that suits you best.
Book your accommodation
The next thing you have to do is secure your lodging. Whether you prefer a hostel, a guesthouse, a B&B, or a hotel, you can find them all on Booking. You can find lodging of all kinds ranging from cheap to expensive and somewhere in between. Many people have scored good deals using it.
Another popular option is Hostelworld. This website focuses on hostels as opposed to hotels.
Book a tour
In some places, you might want to hire a tour. Not all places are equally accessible to visit by oneself. It helps enormously when you visit with a local guide who can show you around and answer any questions you might have…all in your native language. My to-go place is Viator as they offer tours of all kinds and have a presence all over the world.
Rent a car
Public transportation is usually cheaper than renting a car, but it's sometimes more complicated and time-consuming. That's a reality. In some cases, it's more convenient to rent a car. My recommendation is Rentalcars.com. Here you can compare rates and choose the one that fits you best.
Book your bus tickets
You can save money by booking bus tickets online. My favorite site to do this is Busbud.
Get travel insurance
Never travel without a travel insurance policy, especially during these days! Travel insurance can save your life. My recommendations are World Nomads and Insured Nomads. Both companies cover COVID-19 related incidents, which is crucial these days.
More resources
Just click on the "Plan your trip" tab at the top of this page, and you will find more resources like getting Mexican insurance for your foreign car, buying travel accessories, and learning Spanish. And, of course, don't forget to check back often to read about more tips on Mexico travel.